The 3 to 5 inches of rain that fell on the Chicago area over the last two days, along with melting snow, caused heavy flooding in the south Chicago suburbs and northwest Indiana. It was also the first test of the huge new McCook Reservoir that opened in December. 
Below: A time-lapse video shows the McCook Reservoir filling up with water this week, beginning Monday through Wednesday morning.
---
Related stories: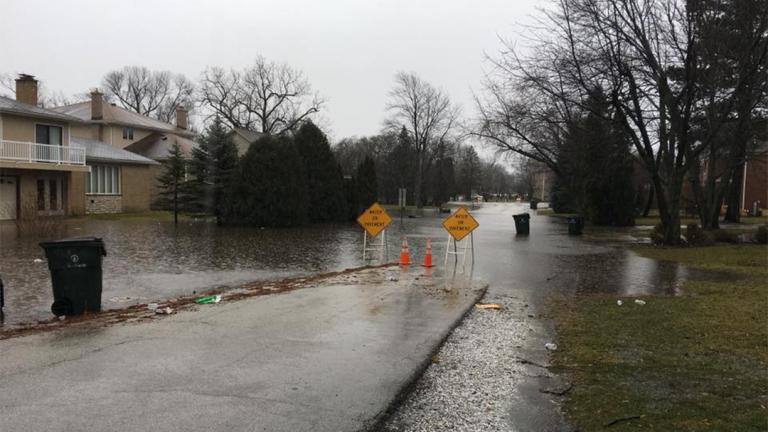 Heavy Rain Causes Flooding, Sewer Backups in Chicago Area
Feb. 20: Melting snow and more than 2 inches of rain have caused flooding and sewer backups in and around Chicago.
---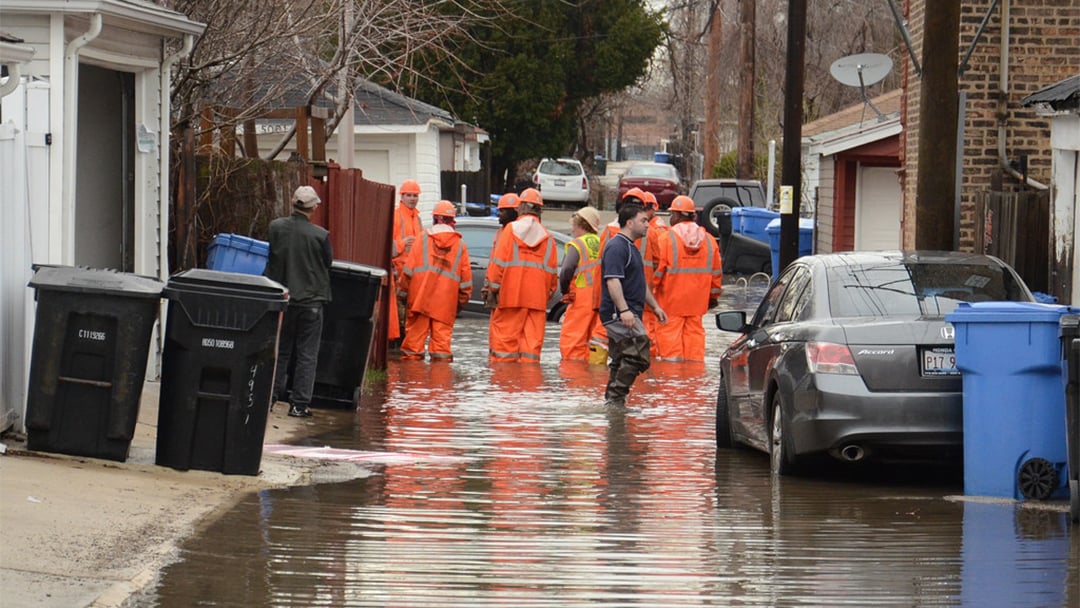 Combined Rain and Melting Snow Poses Flooding Risk in Chicago
Feb. 19: A forecast of heavy rain, unseasonably warm temperatures and melting snow presents a flooding risk for Chicago. MWRD offers tips to prevent basement backups and reduce strain on local water systems.
---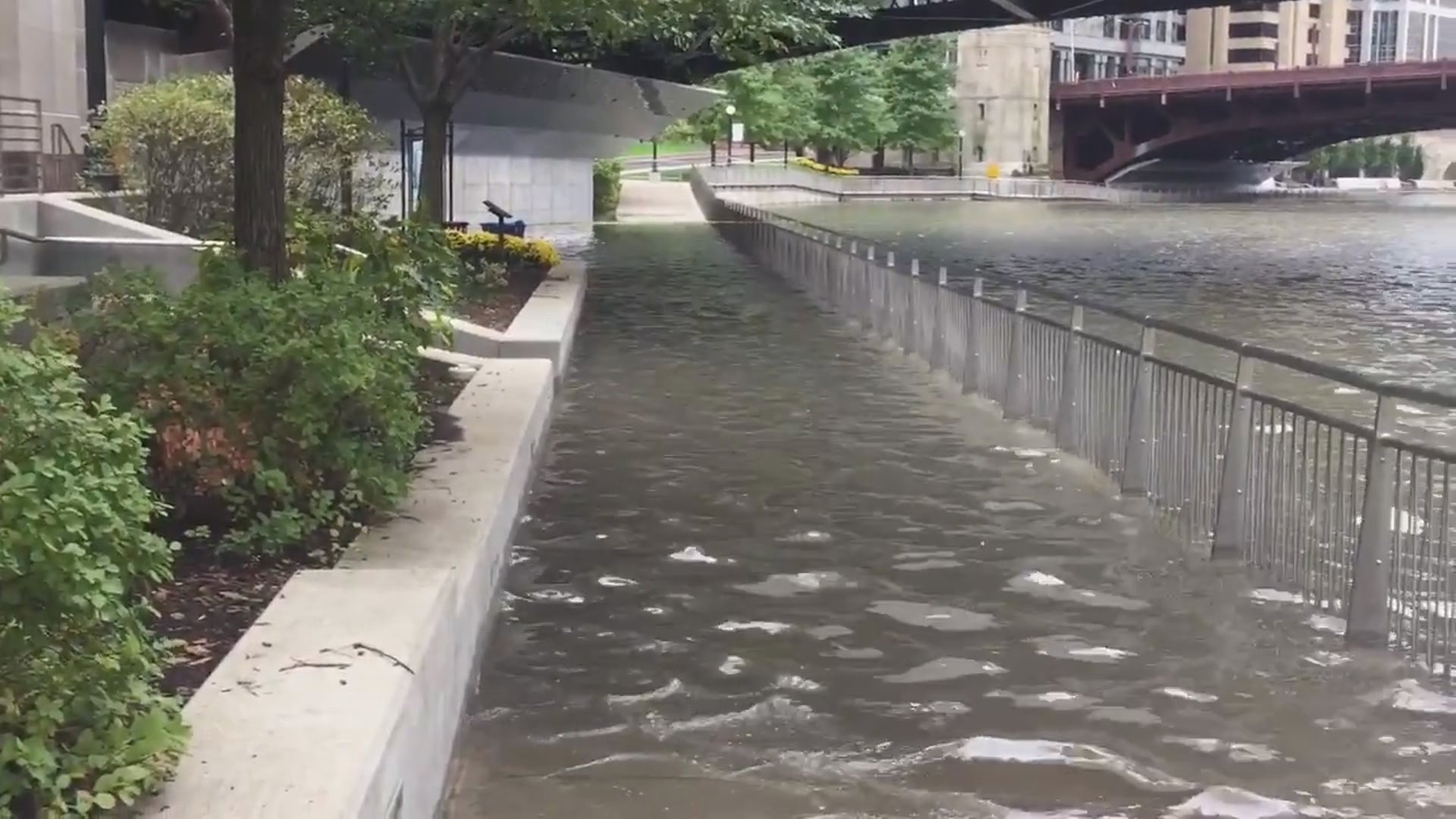 Weekend Storm Overwhelms Chicago's Sewer, Deep Tunnel System
Oct. 16: Chicago's sewer and deep tunnel system couldn't handle this weekend's rain, allowing untreated sewage and stormwater into Lake Michigan.
---