This weekend's rainstorm dumped more than 5 inches of water in 24 hours over the Chicago area. That much rain had a major impact on the Chicago River and Lake Michigan.
For the first time since June 2015 the Metropolitan Water Reclamation District had to open the locks where the Chicago River meets Lake Michigan. That means the river, filled with both storm runoff and sewage, starts flowing into Lake Michigan.
The Chicago River lock was back to normal operations Monday but the gates for the lock were wide open from 1:45 p.m. Saturday until 9 a.m. Sunday. That's more than 19 hours when stormwater and untreated sewage were allowed to flow into the lake. The locks at Wilmette Harbor were opened for the same amount of time.
David St. Pierre, executive director of the MWRD, says the decision to reverse the flow of the river is one that's made reluctantly.
"The last thing we do is open the gates," said St. Pierre. "But we have to protect property, and I think during events like this people understand that what comes first is flood protection, what comes second is … Lake Michigan."
Video: Rain floods the Chicago Riverwalk.
---
Related stories: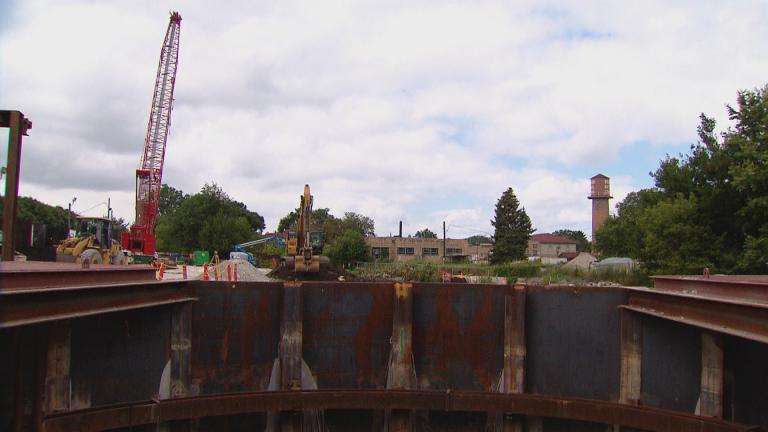 Chicago Builds Underground Tunnel to Fight Flooding in Albany Park
Sept. 5: After heavy storms, the Chicago River's North Branch floods hundreds of homes on the Northwest Side. The Chicago Department of Transportation is now constructing a permanent flood-fighting weapon. We take a look.
---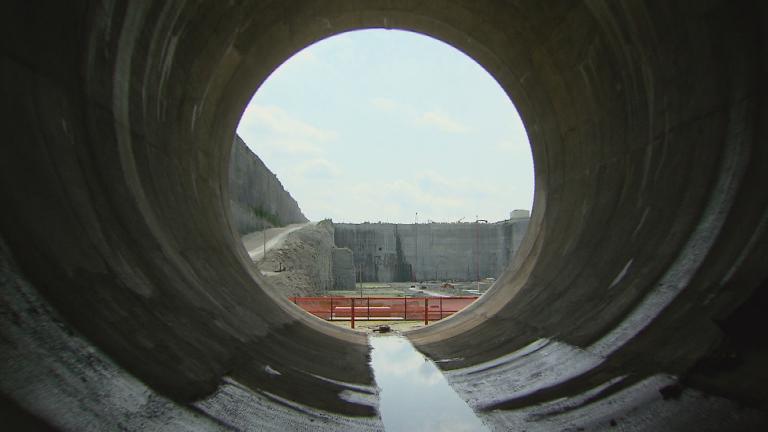 McCook Reservoir to 'Significantly Reduce' Flooding, Says MWRD
Aug. 28: A grand canyon that will become a deep lake: We get a tour of the final reservoir in the Deep Tunnel plan.
---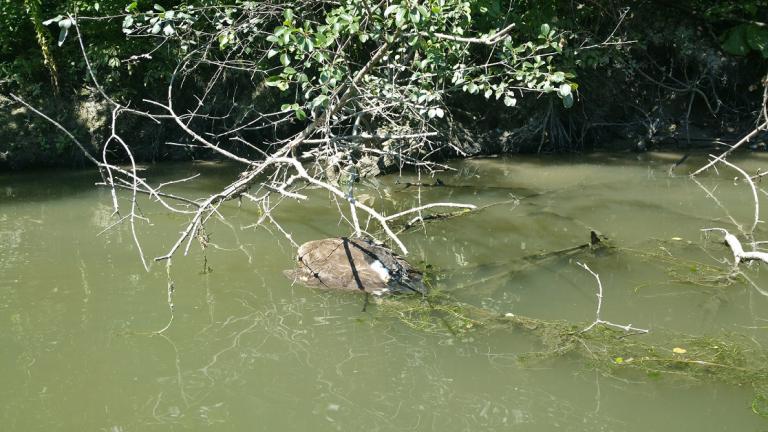 Bacterial Disease Kills 50 Ducks in Chicago River
Aug. 24: Dozens of mallards have been found dead over the past month in multiple locations along the Chicago River, marking what one expert says is the largest occurrence of birds dying in the river in decades.
---