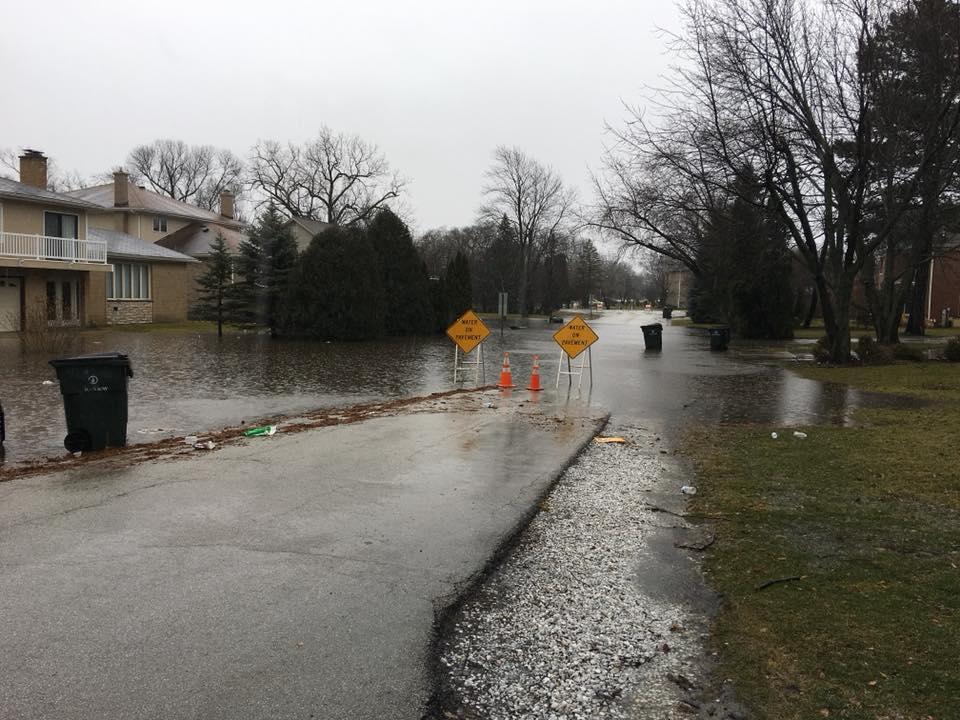 Flooding in suburban Glenview on Feb. 20. (Chicagoland Flood Forum / Facebook)
Chicago's water and sewage systems have been dealing with both melting snow and 2.15 inches of rainfall since late Monday morning, a double whammy that has caused sewer overflows in several spots close to the city.
A spokesperson for the Metropolitan Water Reclamation District of Greater Chicago said the 3.5 billion gallon McCook Reservoir has worked well and is now full. The 7.9 billion gallon Thornton Reservoir is one-third full and is "performing miraculously," said spokesperson Allison Fore.
"We have been able to catch over two inches of rain so far, along with snow melt," Fore said by email. "This infrastructure is protecting our waterways and basements throughout the Chicago region."
But the heavy rain has caused overflows of some combined sewer systems, where storm and sanitary lines are not separated, Fore said, with most overflows coming from the Des Plaines River system.
"We have had some [combined sewer overflows] but the volumes are significantly reduced," she said. "Overall, with the size of this rain event combined with the snow melt, the system performance has been outstanding."
Frank Pajak, director of the Central Stickney Sanitary District, said he hoped for more relief from the McCook Reservoir, which went online late last year.
Pajak said more of his customers have experienced sewer backups this week than during an 8-inch rainfall several years ago.
"It seemed to be worse this time than in the past," he said. "I don't get it. I was at the ribbon cutting at the McCook Reservoir. That's what's been blowing my mind. I've been getting more calls today than I have in years.
"They told us that the reservoir was going to take all the sanitary waste and store it there for the time being," he said. "I don't get it."
Contact Alex Ruppenthal: @arupp | [email protected] | (773) 509-5623
---
Related stories: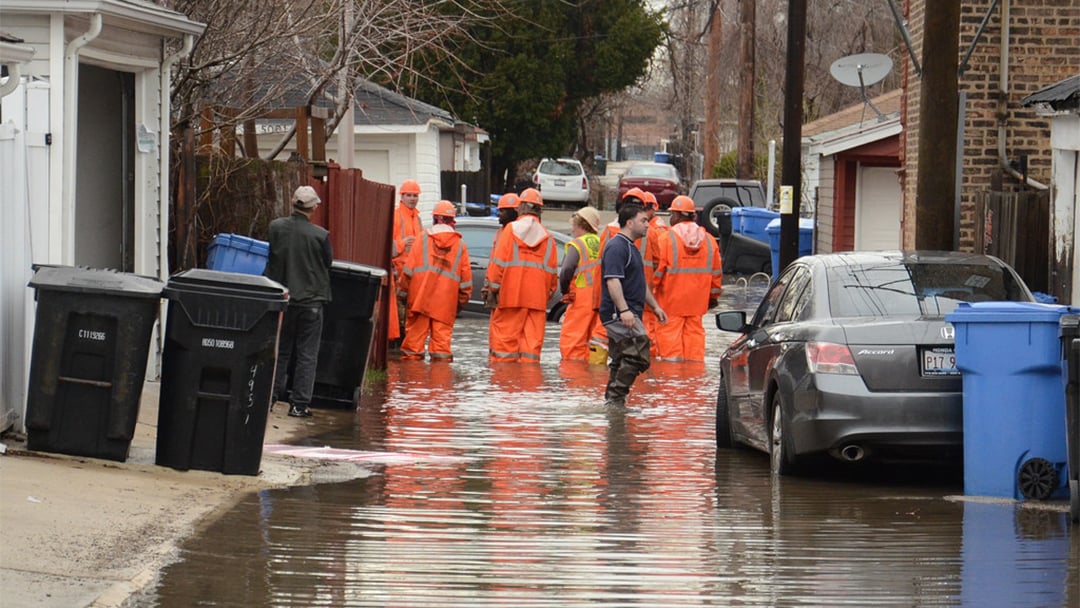 Combined Rain and Melting Snow Poses Flooding Risk in Chicago
Feb. 19: A forecast of heavy rain, unseasonably warm temperatures and melting snow presents a flooding risk for Chicago. MWRD offers tips to prevent basement backups and reduce strain on local water systems.
---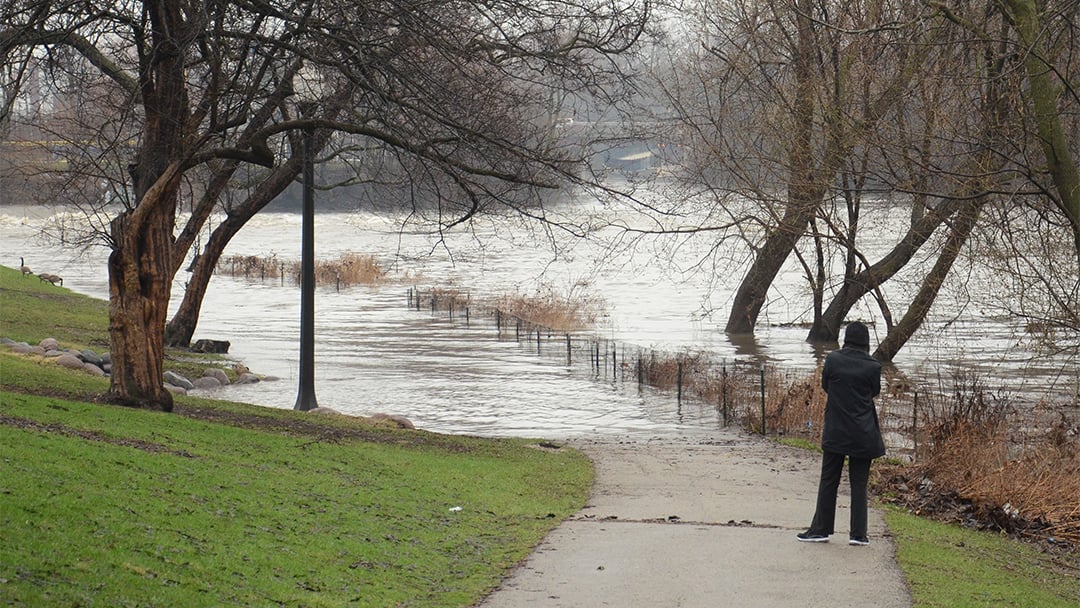 Tips for Conserving Water to Prevent Flooding in Chicago
Oct. 26: There are more soggy days ahead. Find out how you can help ease the burden on the Chicago River and reduce the risk of flooding.
---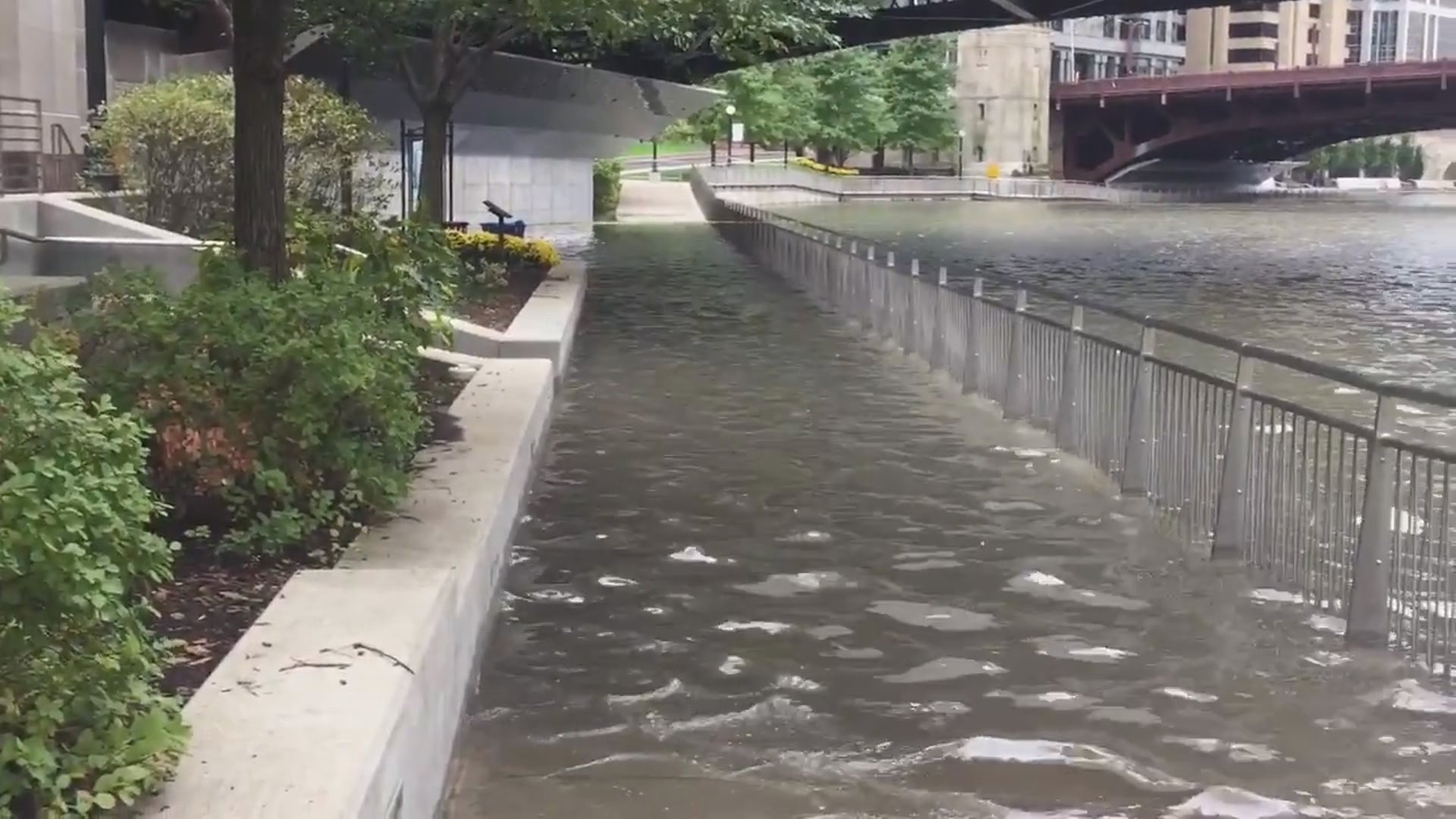 Weekend Storm Overwhelms Chicago's Sewer, Deep Tunnel System
Oct. 16: Chicago's sewer and deep tunnel system couldn't handle this weekend's rain, allowing untreated sewage and stormwater into Lake Michigan.
---