Illinois House Speaker Michael Madigan is under intense scrutiny as another one of his top political workers is let go over harassment allegations.
Some in his own party have called on Madigan to resign, while others are urging an independent investigation into the vast political organizations he controls, seeking to find out what he knew about allegations – and when. 
On Tuesday, Democratic state Rep. Kelly Cassidy from the North Side of Chicago issued a statement saying that the remediation the speaker has proposed isn't good enough.
"I am calling for an independent investigation into this culture that appears to pervade the organizations led by Speaker Madigan," Cassidy said. "Because of the unique interconnectedness of his capitol and political operations, the investigation must not be hampered by organizational boundaries. The investigator(s) should not be Democratic elected officials, individuals, or firms with pre-existing ties to the speaker and should have demonstrated experience with investigations of this nature."
Hours later, Madigan responded with the following statement through his spokesperson:
"I spoke with Kelly Cassidy today. I told her I will cooperate fully and I will ask independent counsel Kelly Smith-Haley to assist."
The spokesperson clarified that Smith-Haley, an attorney with Fox Swibel Levin & Carroll LLP would help Cassidy come up with some sort of mechanism to investigate Madigan's handling of sexual harassment complaints among his political staff.
The heat comes a day after Madigan issued word that another top political operative, Shaw Decremer, was no longer working for the organization because of complaints brought against him last week by a state representative related to incidents in 2016.
Meanwhile, the EEOC is still considering Alaina Hampton's complaint. Hampton came forward last week describing the harassment she suffered at the hands of one of her supervisors, former political operative Kevin Quinn, and alleging that Madigan's ethics counsel, Heather Wier Vaught, led her on while the statute of limitations ran out for her to report harassment. Hampton's attorney, Shelly Kulwin, said Tuesday that they might get an answer within the next couple of weeks. A favorable ruling would allow Hampton to pursue a retaliation lawsuit against Madigan's office, despite the passing of the statute of limitations.
Kulwin says Hampton is still weighing whether or not she would go forward with a lawsuit. Lorna Brett, the strategist who has helped Hampton with these claims, says the response from most Democratic lawmakers, or lack thereof, speaks volumes.
"I'm not happy with how the legislators have stayed so silent," Brett said. "It's like crickets. There's nothing. Speaker Madigan needs to step aside and allow an investigation into who knew what and when."
Since the allegations have hit, Madigan has sent a letter to the Democratic Party which he controls, pointing the finger at himself for not doing enough. The letter also promised a new process whereby campaign workers can safely report instances of harassment to be investigated.
Also on Tuesday, a group Madigan put together chaired by state Rep. Carol Ammons, U.S. Rep. Cheri Bustos and Comptroller Susana Mendoza issued a statement beginning their quest to come up with ways to change the culture in politics. Legislatively, there is a bill that has been filed to expand the statute of limitations in Illinois from 180 days to 365 – a full year – although Hampton's attorney Kulwin says that even that is a short amount of time.
A Democratic representative we spoke with said these issues were brought to the attention of the speaker and his staff long ago, and they got the cold shoulder. But with Madigan in political damage control mode, they are now a priority.
Follow Paris Schutz on Twitter: @paschutz
---
Related stories: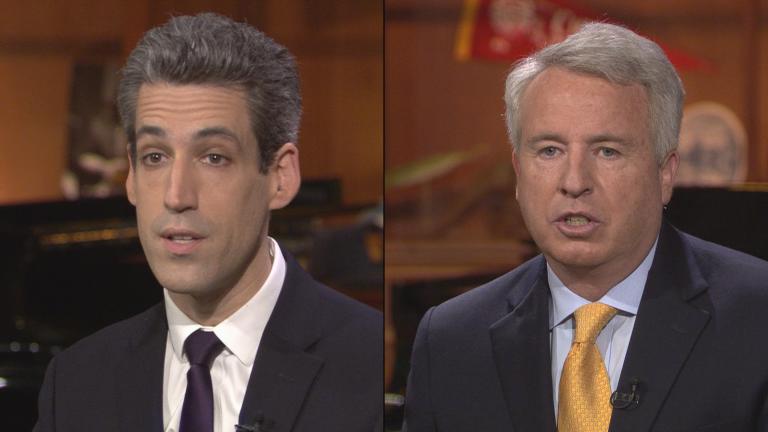 Democratic Candidates for Governor Want Madigan to Resign
Feb. 19: Republicans have spent years trying to thwart House Speaker Michael Madigan. As allegations of sexual harassment by those in Madigan's inner circle continue to swirl, leading Democrats are joining that chorus.
---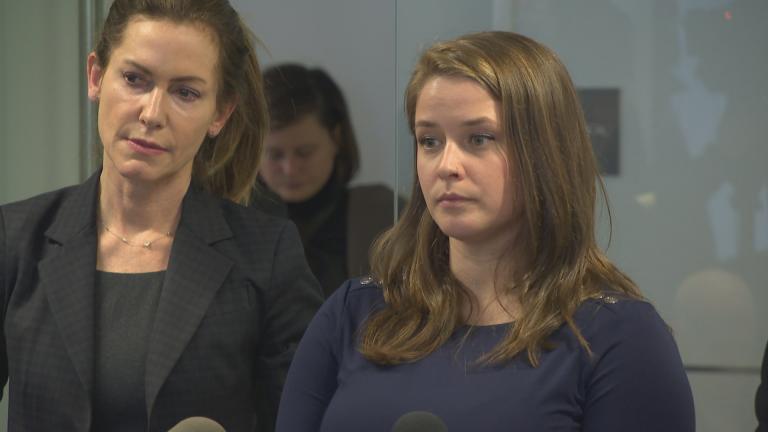 Woman Accusing Madigan Aide of Sexual Harassment Speaks Out
Feb. 13: A 28-year-old woman unsatisfied with the way in which House Speaker Michael Madigan handled her accusations of sexual harassment against Kevin Quinn is taking her complaint to the Equal Employment Opportunity Commission.
---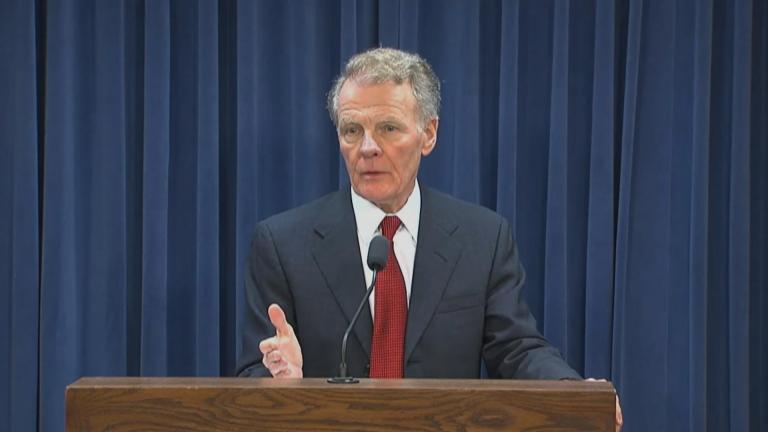 Madigan Fires High-Ranking Aide Amid Sexual Harassment Claims
Feb. 12: After 20 years, Kevin Quinn is "no longer an employee of any of my political committees" given "inappropriate conduct," House Speaker Michael Madigan announced in a statement Monday.
---