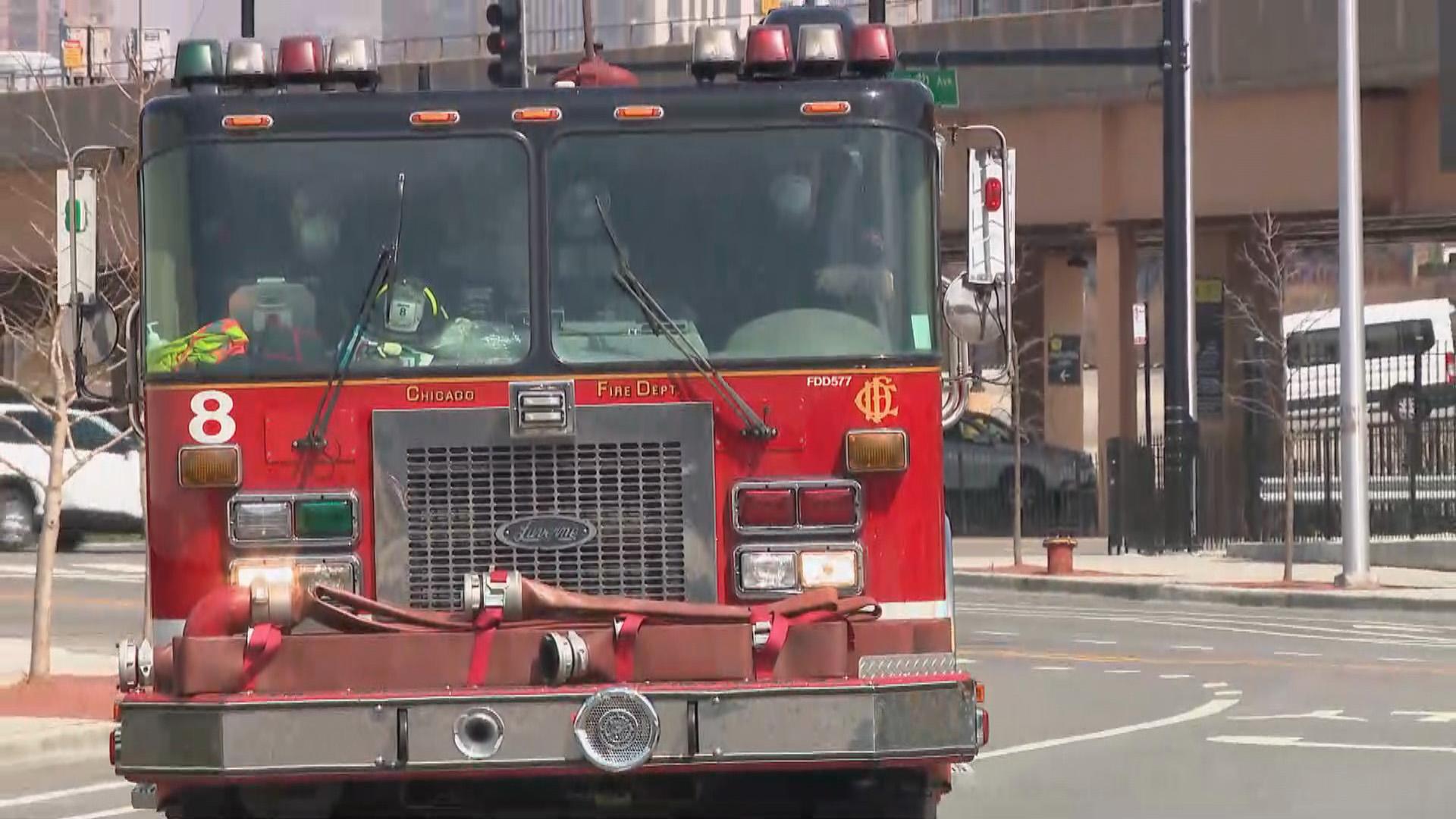 Aldermen are poised to pay five paramedics $1.825 million to settle a lawsuit alleging that four of them were sexually harassed by fellow members of the Chicago Fire Department — three by the same person — and another was retaliated against for reporting that she had been harassed.
The settlement is set for a final vote by the full City Council on Wednesday.
First Assistant Corporation Counsel Renai Rodney told members of the City Council's Finance Committee that the city could lose if the lawsuit went to trial and be forced to pay massive judgements to each woman. A similar suit in Country Club Hills brought an $11 million verdict, Rodney said.
The city's case would also be complicated by the determination of Inspector General Joseph Ferguson in April that Chicago Fire Department rules designed to prevent discrimination and sexual harassment are "insufficient," Rodney told aldermen.
The more than 5,000-member department, which is 90% male and 66% white, has been sued many times by prospective, current and former members alleging they were subjected to racial and gender discrimination and sexual harassment while in uniform.
All of the allegations made by the paramedics date back to 2017, according to the lawsuits.
The paramedic identified in the lawsuit as Jane Doe No. 1 said the field chief she reported to told her in "graphic detail how his wife of 16 years is a grandmother and acts like it. … He stated that she will not have sex with him or give him b--- jobs anymore," according to the lawsuit.
Jane Doe No. 1 is set to get $435,000 from the settlement, Rodney said.
The paramedic identified as Jane Doe No. 2 alleged that she was retaliated against for filing a complaint against another member of the fire department, who she said harassed her after they dated for three months.
A key witness was not interviewed as part of the investigation into the complaint filed by the paramedic, Rodney said.
The paramedic was cleared of allegations that she filed a false report, but documentation of the charge against her remained in her personnel file, which could lead a judge or jury to conclude that she had suffered professionally because she filed the complaint, Rodney told aldermen.
The member of the fire department who Jane Doe No. 2 said harassed her remains a member of the department, while the others resigned before they could be disciplined, Rodney told aldermen.
Jane Doe No. 2 is set to get $235,000 from the settlement, Rodney said.
The paramedics identified as Jane Doe No. 3, No. 4 and No. 5 all alleged they were harassed by the same ambulance commander, to whom they reported. 
That ambulance commander kissed and hugged the three female paramedics without their consent, according to the lawsuit.
The paramedic identified as Jane Doe No. 3 is set to get $435,000, Jane Doe No. 4 is set to get $430,000 and Jane Doe No. 5 is set to get $290,000, Rodney said.
Several aldermen said they were frustrated that taxpayers would foot the bill, rather than the firefighters responsible for the harassment. 
However, Rodney — along with Ald. Michele Smith (43rd Ward), a former federal prosecutor — told them that it would be impossible to claw back the funds from the firefighters or garnish their pensions, since none were named in the lawsuit or charged with criminal offenses.
Instead, the fire department's leaders must ensure that misconduct is not tolerated by ensuring that complaints are vigorously investigated, and wrongdoing punished, Smith said.
The City Council on Wednesday is also set to confirm Mayor Lori Lightfoot's pick to lead the Chicago Fire Department, Annette Nance-Holt, who would become the first Black woman to lead the department.
During her confirmation hearing on Monday, Nance-Holt vowed to modernize the department to increase its racial and gender diversity.
The settlement is the latest legal loss for the Chicago Fire Department, which has a "culture and workplace environment [that] may make some members vulnerable to discrimination and/or sexual harassment," according to Ferguson's audit.
In 1998, the U.S Supreme Court ruled that the fire department's 1995 promotional exam discriminated against female and non-white applicants. That lawsuit cost the city $78.4 million.
In 2013, city officials scrapped a physical ability test that discriminated against women.
In 2018, a complaint forced the fire department to follow federal law and allow pregnant employees to determine when to take leave and guarantee access to an appropriate place to pump breast milk as well as adequate breaks. That same year, a paramedic was fired following complaints that he routinely masturbated in and around a South Side firehouse in full view of co-workers for more than a year, according to the audit. 
A survey conducted by the Office of the Inspector General as part of the audit that received 285 responses found that 26% reported experiencing on-the-job sexual harassment, 29% reported experiencing gender-based discrimination and 46% reported experiencing racial discrimination.
One respondent said gender-based discrimination was rampant in the fire department and they did not believe anything would change as a result of the survey or audit.
"Women are treated like garbage. Period. I see it every single day at work," they said.
Contact Heather Cherone: @HeatherCherone | (773) 569-1863 | [email protected]
---