A 28-year-old woman unsatisfied with the way in which House Speaker Michael Madigan handled her accusations of sexual harassment against a top aide is taking her complaint to the Equal Employment Opportunity Commission.
"I firmly believe they thought that I was too loyal to ever come forward," Alaina Hampton said Tuesday of Madigan and his allies.
Hampton says that while she was doing campaign work for Madigan's political operations, the speaker's longtime aide Kevin Quinn repeatedly made unwanted advances via text message, despite her continued requests that he stop and that their relationship be strictly professional.
Madigan on Monday announced in a statement that Quinn had been let go following an investigation by his attorney, Heather Wier Vaught, due to Quinn's behavior with Hampton as well as his having recently pleaded guilty to misdemeanor disorderly conduct.
Quinn is the brother of Ald. Marty Quinn (13th Ward), with whom Madigan shares an office on the South Side of Chicago.
Kevin Quinn, who also received a government paycheck as an employee of Madigan's legislative staff, sent the texts when Hampton was working on a series of campaigns during the 2016 election cycle; tax documents show that Hampton was paid $3,535 by Madigan's Democratic Majority campaign fund and $750 from the "Friends of Michael Madigan" fund.    
Both Hampton and Marty Quinn, the alderman, whom Hampton calls a "mentor," say that they met in February 2017, but dispute how that conversation went.
Marty Quinn said in a statement Tuesday that Hampton "made it clear she wanted the text messages to stop" and that she "asked for my discretion, and indicated she did not want others to know about the situation, and that Kevin not be further reprimanded. I told her I would make sure he never contacted her again. I told Ms. Hampton she would never need to speak with Kevin again, and that all communications could be directed to me. I had hoped Ms. Hampton would continue to work with me, but I understand her desire to remove herself." The alderman says he did not inform Madigan due to Hampton's request for privacy.
Hampton says she doesn't recall it going that way.
In a press release, Hampton says Marty Quinn "seemed sympathetic" and "told her Kevin would not be bothering her anymore but did not say he would be removed from a supervisory position for any other women."
She also says Marty Quinn asked her to be a precinct captain for Madigan—a coveted position—but that she needed time because she "knew if she were a precinct captain she would have to work closely with Kevin."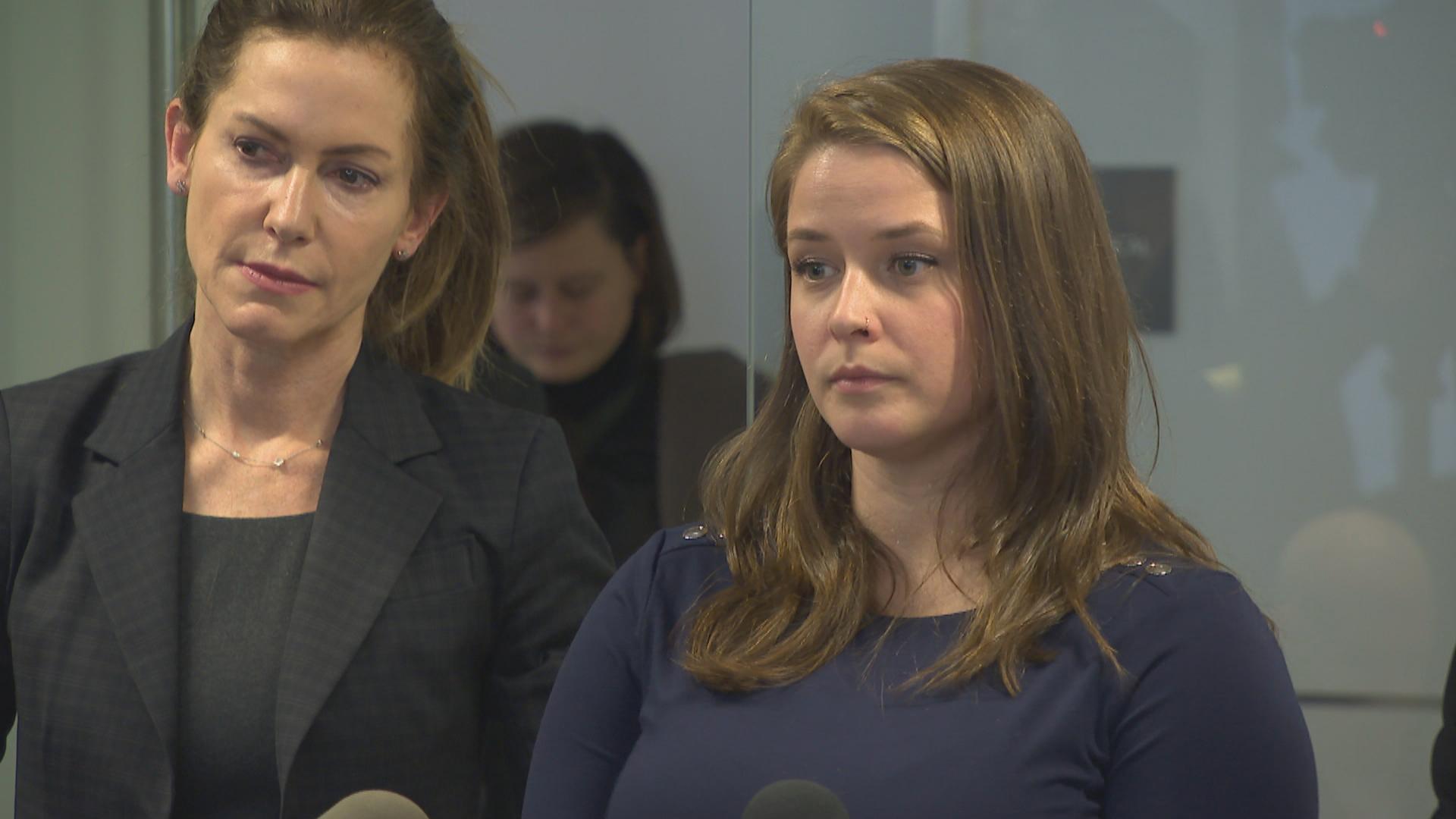 Aliana Hampton, right, speaks to the media Tuesday with her spokesperson Lorna Brett.
Hampton says she stopped working with Madigan's organizations in April 2017.
Later that year, in November, she sent a letter to Madigan's home, writing: "I need you to know the truth about why I left the 13th Ward."
"I was scared that (Kevin Quinn) would tell MQ (Marty Quinn) or you that I was not cooperating if I stopped responding to him," she wrote. "I do not want to hurt any of you—I care very deeply about people involved. I only needed to tell you because it has been very painful to experience alone."
By mid-November, Wier Vaught began investigating at Madigan's direction. Wier Vaught says she'd never previously met Hampton, and had four conversations in total.
Hampton on Tuesday called Wier Vaught's behavior "dismissive" and questioned why the investigation took so long.
"The Speaker has had the letter for three months it doesn't take three months to read those text messages and know that that behavior was inappropriate. It would take all of 20 minutes to know that that was sexual harassment," Hampton said. 
Hampton had stopped working for Madigan at least six months prior.
Weir Vaught says the investigation required a "thorough and fair review" which required doing more than talking with Hampton and reading the text exchanges.
She also says it was clear that Quinn's behavior toward Hampton was an isolated incident, which had ceased months prior, after Marty Quinn had told his brother to stop.
"When a supervisor is presented with 75, I believe 75 texts, repeated texts, from a supervisor who's maybe half his age, the instant reaction I would think is 'My god, let me get on top of this right away, and let's get this done, let's get this resolved, let's get you out of this situation," Hampton's attorney Shelly Kulwin said.
Because the statute of limitations on sexual harassment has expired—Hampton spokeswoman Lorna Brett accuses Marty Quinn, Madigan and Wier Vaught of running the clock—Kulwin is taking the case to the EEOC, which will determine whether a retaliation complaint can go forward.
Brett also alleged a cover-up, saying it's circumspect that Kevin Quinn's firing became public a day after the Chicago Tribune had interviewed Hampton for a story that was published late Monday.
Wier Vaught says she and others in Madigan's sphere were unaware that Hampton was talking to the media. She says "questions started swirling" as to where Kevin Quinn was last week, when his state and political jobs ended. "We wanted to make it clear to people that this type of behavior wouldn't be tolerated."
At a press conference Tuesday, in a law office with a view overlooking the Chicago seat of Illinois government, the massive James R. Thompson Center, Hampton tearfully read a statement.
"Accepting that they weren't going to protect me and that I was going to lose everything I worked for because a man could not control himself was devastating. I never wanted to do this but I know my silence only protects the perpetrator and the organization, which will allow this situation to happen to someone else," Hampton said.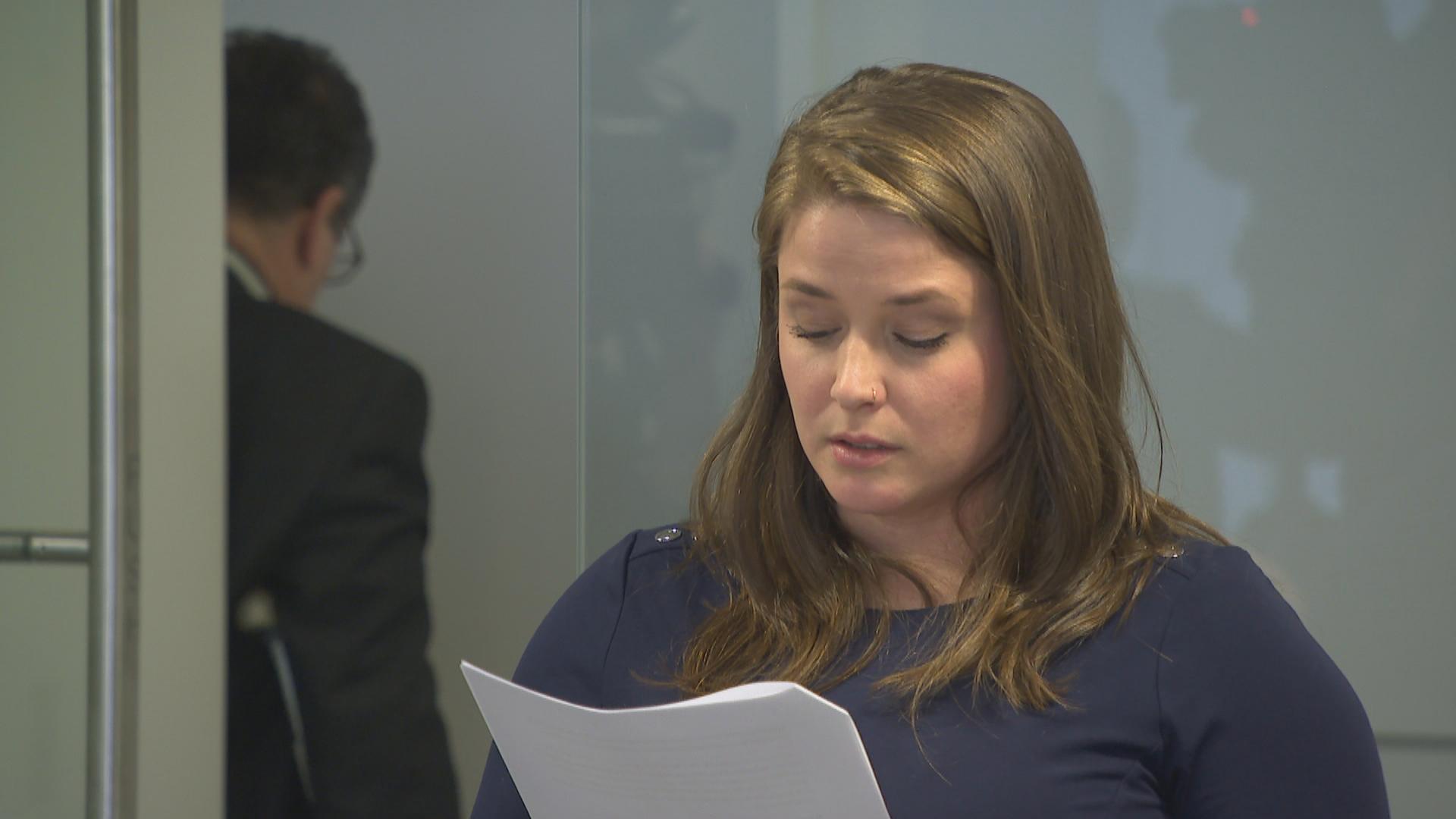 Alaina Hampton reads a statement Tuesday.
While there's no telling the outcome or timing of Hampton's legal case, critics were quick to blame Madigan, who heads the Democratic Party of Illinois and has served as Illinois House speaker since 1983 save for a two-year interruption in the mid-'90s, for improperly handing the situation even as he reacted to allegations of sexual harassment in the capitol with calls for cracking down on such behavior.
Democratic candidate for governor Chris Kennedy says Madigan should temporarily step down as chair of the state party.
"If it is found that Speaker Madigan knew about these allegations and chose to protect his machine political allies instead of the women who were abused by them, he no longer can lead our party. We must be a party that stands up for the victims of sexual harassment and not protect the abusers. This behavior reinforces that there is a corrupt system in place in Springfield that allows behavior like this to go on, even protecting those who perpetrate it," Kennedy said in a statement.
Meanwhile, Sharon Fairley, a Democratic candidate for attorney general (a post Madigan's daughter Lisa Madigan is vacating when her term is over), called for strengthening Illinois' ethics laws and extending the "extremely short statute of limitations" to make complaints.
"House Speaker Michael Madigan has lost all credibility as a leader in the fight to end the systemic harassment and sexual misconduct that continues unchecked in Illinois government and politics. He let the legislative inspector general's position sit vacant for three years and allowed dozens of misconduct complaints to pile up without investigation, and it now appears Speaker Madigan slow-rolled an investigation of a sexual harassment allegation within his own political staff for months," Fairley said in a statement.
Follow Amanda Vinicky on Twitter: @AmandaVinicky
---
Related stories: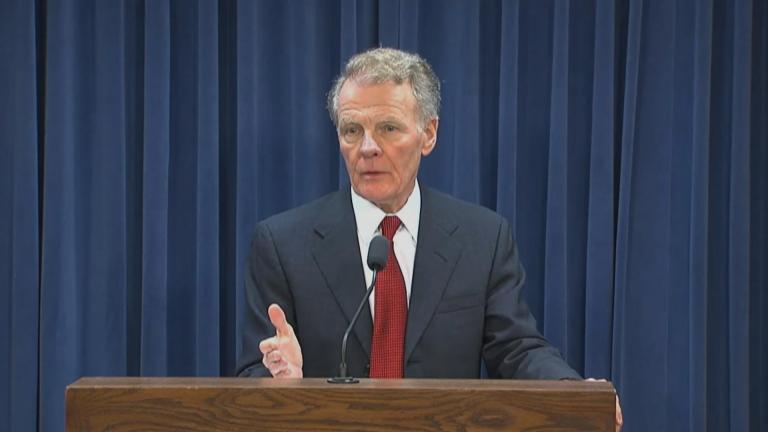 Madigan Fires High-Ranking Aide Amid Sexual Harassment Claims
Feb. 12: After 20 years, Kevin Quinn is "no longer an employee of any of my political committees" given "inappropriate conduct," House Speaker Michael Madigan announced in a statement Monday.
---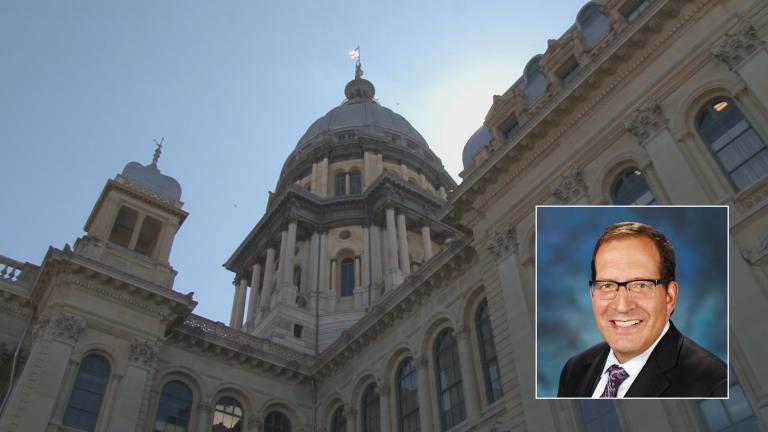 Watchdog: Senator's Behavior 'Unbecoming' But Not Sexual Harassment
Jan. 25: Illinois' legislative watchdog says state Sen. Ira Silverstein did not sexually harass a victim rights advocate, but that he did violate the state ethics law.
---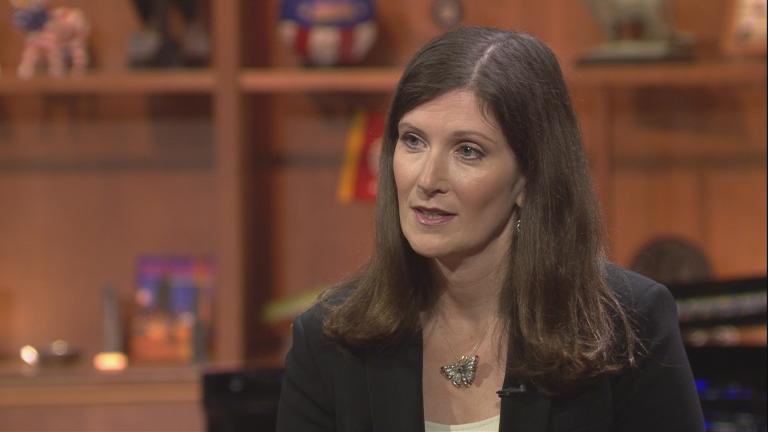 New Watchdog to Investigate Ethics Complaints in Springfield
Nov. 6: Following recent allegations of sexual harassment in Springfield, state lawmakers have appointed former federal prosecutor Julie Porter as legislative inspector general. Porter joins us to discuss her new role.
---