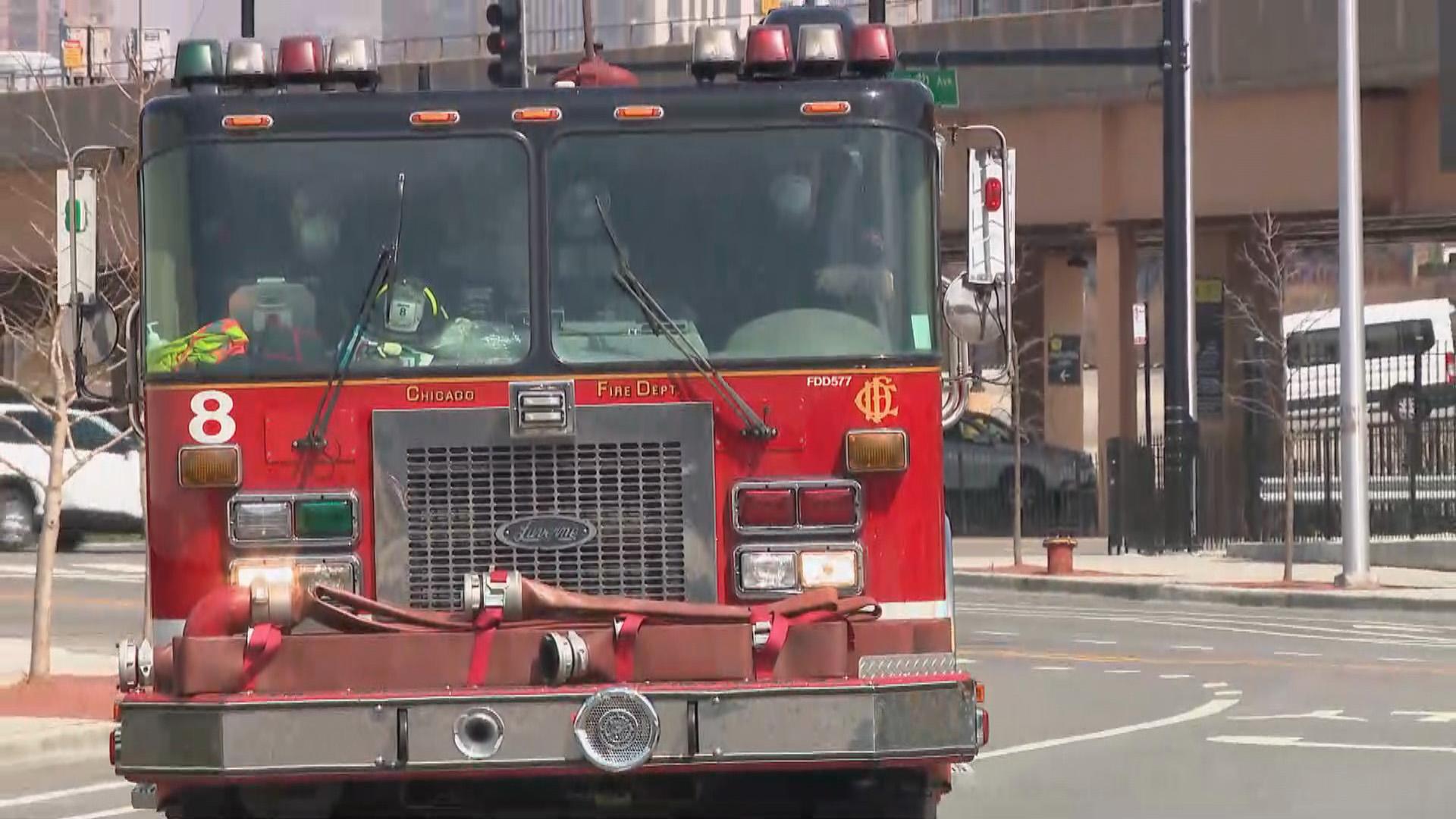 Chicago Fire Department rules designed to prevent discrimination and sexual harassment are "insufficient," according to an audit released Wednesday by Inspector General Joseph Ferguson.
The department's policies may comply with federal, state and local laws but they "are insufficient to meet the environmental challenges posed by a command and control emergency service operation like CFD. Furthermore, the department's culture and workplace environment may make some members vulnerable to discrimination and/or sexual harassment," according to the inspector general's office.
The more than 5,000-member department, which is 90% male and 66% white, has been sued many times by prospective, current and former members alleging they were subjected to discrimination and sexual harassment while in uniform.
Approximately 16% of firefighters and paramedics are Black, and another 16% are Latino. The city's population is approximately one-third white, one-third Black and one-third Latino, according to census figures.
"[The fire department's] historical struggles with allegations of on-the-job discrimination and sexual harassment demonstrate that more robust policies and enforcement are needed to protect its members," according to the audit. "Firefighters and paramedics live together while on duty, spend 24-hour shifts with each other, and work in a high-risk, high-stress environment where their lives and the lives of others depend on members' cooperation and mutual trust. These conditions require a thoughtful and tailored approach that goes beyond adoption of the blanket policy that covers all City employees, most of whom perform their jobs in more typical workplace environments."
Ferguson also found that the fire department's process for scheduling interviews for members who made formal complaints about discrimination or harassment "placed them at risk of retaliation and potentially discouraged them from reporting misconduct." 
The department agreed to change those practices in response to Ferguson's audit.
However, while fire department officials expressed their "dedication to fostering a culture that does not tolerate retaliation" they declined "to commit to a strategic approach to address issues highlighted in this audit until after the appointment of a new commissioner."
Former Commissioner Richard C. Ford II retired April 2 after reaching the department's mandatory retirement age of 63. First Deputy Fire Commissioner Annette Nance-Holt, the first Black woman to serve in the department's No. 2 position, is running the department on an interim basis. Mayor Lori Lightfoot has yet to name a successor to Ford.
Whoever replaces Ford will be tasked with running a department that has a long track record of discrimination and sexual harassment complaints.
"There is a strong tradition of multiple male members of the same family serving as firefighters," according to the audit. "This history can make it difficult for people who do not come from 'firefighting families,' much less those of different races, ethnicities and genders, to feel included."
In 1998, the U.S Supreme Court ruled that the fire department's 1995 promotional exam discriminated against non-white and female applicants.
In 2013, city officials scrapped a physical ability test that discriminated against women.
In 2018, a complaint forced the fire department to follow federal law and allow pregnant employees to determine when to take leave and guarantee access to an appropriate place to pump breast milk as well as adequate breaks. That same year, a paramedic was fired following complaints that he routinely masturbated in and around a South Side firehouse in full view of co-workers for more than a year, according to the audit.
A survey conducted by the Office of the Inspector General as part of the audit that received 285 responses found that 26% reported experiencing on-the-job sexual harassment, 29% reported experiencing gender-based discrimination and 46% reported experiencing racial discrimination.
One respondent said gender-based discrimination was rampant in the fire department and they did not believe anything would change as a result of the survey or audit.
"Women are treated like garbage. Period. I see it every single day at work," they said.
Others told the inspector general they frequently experienced racial discrimination, including "having to endure racist photos and language at predominantly White firehouses."
Respondents said they heard racial slurs while at work.
"Early on in my career I had a Lieutenant that would call me 'Spic' and 'Crybaby Minority.' On other occasions I was called the 'Affirmative Action' employee. […] Countless times have I heard the N word."
Others who responded to the survey blasted the department's efforts to hire and promote Black and Latino firefighters and paramedics, calling it "completely racist" and urging department leaders to remove "race from every aspect of this job. It only divides the membership."
Contact Heather Cherone: @HeatherCherone | (773) 569-1863 | [email protected]
---