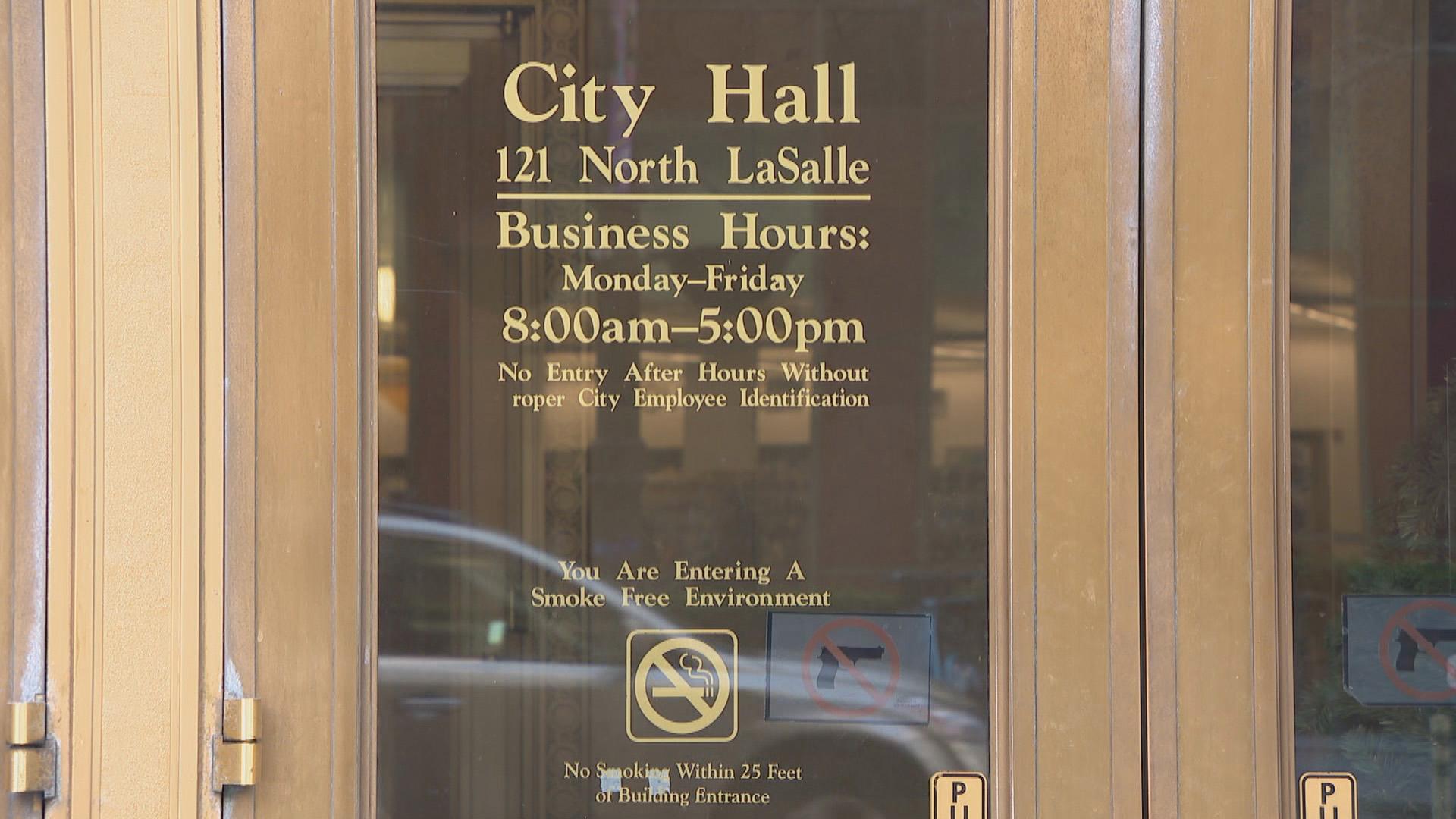 (WTTW News)
Victims of sexual harassment in Chicago would have a full year to file a complaint with the Chicago Commission on Human Relations — and businesses could face fines of up to $10,000 if those allegations are proven — under a measure that cleared a City Council committee Wednesday.
The City Council's Workforce Development Committee unanimously endorsed the proposal from Mayor Lori Lightfoot, sending it to the full City Council for consideration on April 27. 
The proposal expands the definition of sexual harassment to include sexual misconduct in an attempt to resolve any "ambiguity" about the city's law, said Rey Phillips Santos, an attorney with the city's Law Department.
Commission on Human Relations Chair Nancy Andrade said the measure was designed to make "workplaces safer" and allow "workers to reach their full potential in their chosen fields free from the pressure of sexual harassment."
The measure would also require Chicago employers to add two hours of training for supervisors and managers on how to prevent and address sexual harassment every year, while adding an additional hour of training for all employees on how to intervene if they witness sexual harassment. Employees are already required by state law to spend an hour learning how to prevent sexual harassment.
Employers will also be required to have a written policy against sexual harassment and to post signs informing workers about the rules if the proposal is approved and takes effect as scheduled on July 1.
The deadline for an employee to file a sexual harassment complaint would be extended to 365 days from 300 days under the proposal, and employees could request that city officials wait 30 days to contact their employer to allow them to request a new work schedule or location.
Fines for violating the prohibition on sexual harassment would increase from a maximum of $5,000 to a maximum of $10,000 under the proposal.
Five sexual harassment complaints were filed with city officials in 2021, an increase from 2020, said JoAnn Newsome, the deputy commissioner of the Chicago Commission on Human Relations.
Ald. Daniel La Spata (1st Ward) said he was confident the number of complaints did not reflect the number of actual instances of sexual harassment at Chicago businesses.
"This is long overdue," La Spata said.
Although both ultimately backed the proposal, Alds. Tom Tunney (44th Ward) and Nicole Lee (11th Ward) said they were concerned the increased fines were not appropriate at a time when businesses are struggling to stay afloat during the continuing COVID-19 pandemic and inflation surge.
Since unemployment is low, employees can simply find a new job if a workplace is unsafe, Tunney said.
"People can leave if they don't like it," said Tunney, who owns Ann Sather restaurant in Lakeview.
In her first committee meeting after joining the City Council last month, Lee said she shared Tunney's concerns because of the "current economic climate."
However, Ald. Carlos Ramirez Rosa (35th Ward) said the increase in fines proposed are "not onerous in any way."
Contact Heather Cherone: @HeatherCherone | (773) 569-1863 | [email protected]
---