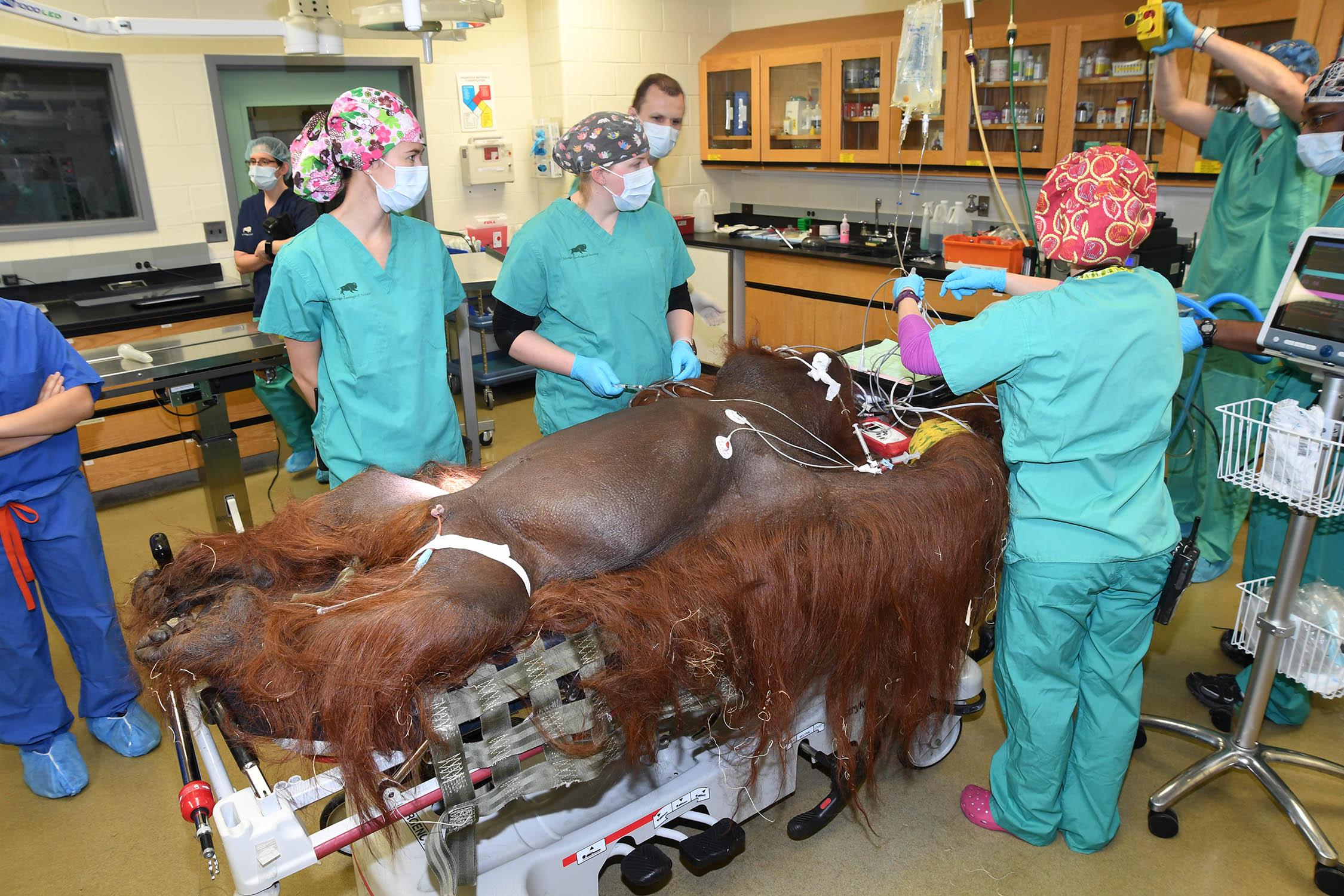 Ben, a 40-year-old orangutan at Brookfield Zoo, received an emergency appendectomy Jan. 23 to remove a ruptured appendix. (Jim Schulz / Chicago Zoological Society)
Last month, Brookfield Zoo's animal care staff noticed that something seemed off with Ben, a 40-year-old orangutan at the zoo.
He had become lethargic. He also showed little interest in food and appeared to be experiencing discomfort near his abdomen, but he wasn't writhing in pain.
Still, staff weren't sure what to make of the signs. After all, Ben could have simply been fighting a common sickness, like the flu.
"Animals tend to conceal their pain and discomfort better than people in order to survive in the wild," said Michael Adkesson, vice president of clinical medicine for Chicago Zoological Society, which manages Brookfield Zoo.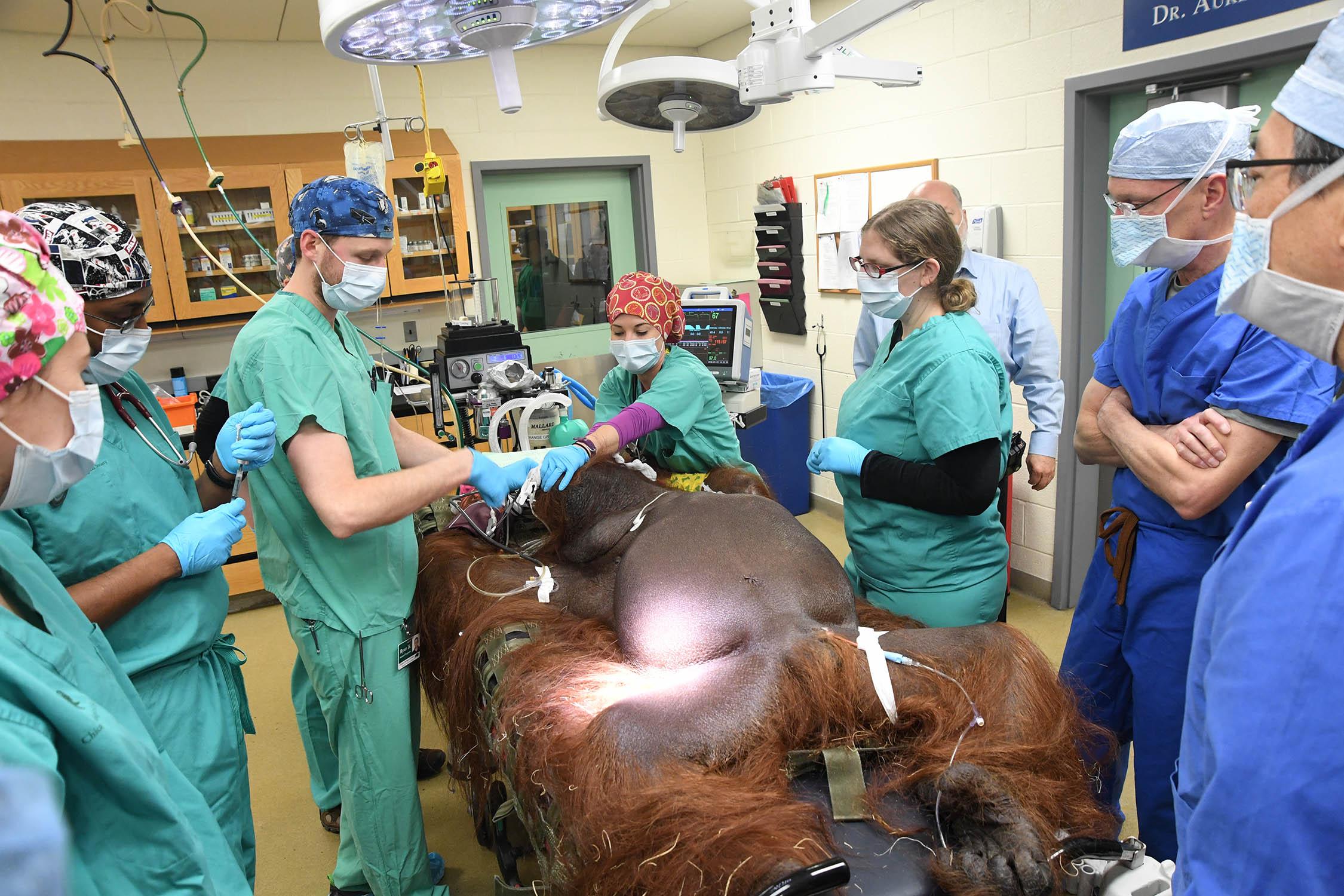 On Jan. 23, Chicago Zoological Society's veterinary staff performed an emergency appendectomy on Ben, a 40-year-old orangutan at the zoo. The staff were assisted by general surgeons Eric Yang and William Frymark from Amita Health Hinsdale and La Grange. (Jim Schulz / Chicago Zoological Society)
Even if the signs were vague, staff were concerned enough to conduct a full examination of the animal under anesthesia. An ultrasound and CT scan revealed significant inflammation of Ben's appendix and peritoneum, the lining of the abdomen's inner wall.
Staff knew they needed to operate as soon as possible.
The next morning, on Jan. 23, Ben underwent a five-hour surgery that revealed a ruptured appendix, which surgeons removed without complications.
Following the surgery, staff monitored Ben's condition around the clock and coaxed him into taking his medication by hiding the pills in his favorite foods. The recovery was more challenging than it is for humans because animals don't understand the need to rest, according to the zoo.
On Tuesday, zoo staff performed a follow-up exam and CT scan on Ben, who has resumed his normal diet and showed no signs of a lingering infection.
"This was a little bit of a unique case," Adkesson said in describing Ben's diagnosis and subsequent surgery.
Appendicitis is less common in orangutans and other primates than it is in humans. But when it does occur, the surgery is much more complex on orangutans because of their large bowels, which help process the fruit and leaves that make up the bulk of their diet.
Amita Health general surgeons Eric Yang and William Frymark perform an emergency appendectomy on Ben, a 40-year-old orangutan at Brookfield Zoo. (Jim Schulz / Chicago Zoological Society)
After Ben's diagnosis, Brookfield Zoo called Eric Yang and William Frymark, general surgeons from La Grange-based Amita Health who perform appendectomies regularly on humans. The surgeons were able to adjust their schedules in order to operate on Ben the following morning, alongside 10 members of CZS' veterinary staff.
It was Yang's first experience performing surgery on a non-human. His expertise proved essential.
Because Ben's appendix had ruptured, surgeons had to create an incision big enough for Yang to reach his hands inside the animal's abdomen, Yang said.
"The inside of the orangutan is very similar to a human, but their skin is very thick, like leather," he said. "They have big bellies, so it made it a little bit more difficult to reach [the appendix]."
Given the inflammation, Yang said Ben's appendix probably ruptured several days earlier.
"Animals aren't like people – they can't really tell you what's happening," Yang said. "They're like children who cannot speak. It's very challenging for those veterinarians to figure out what's going on."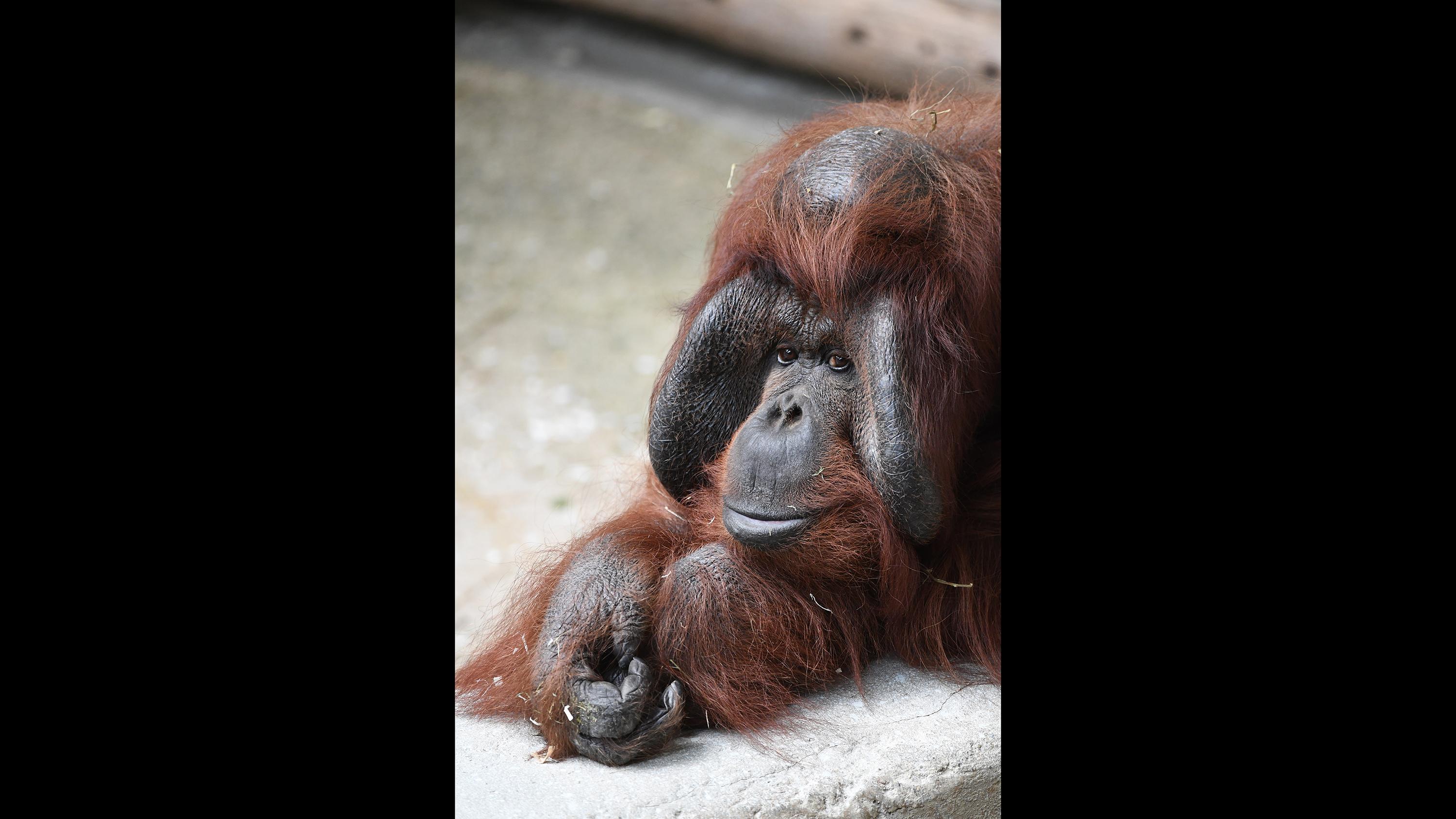 Ben, a 40-year-old orangutan at Brookfield Zoo. (Jim Schulz / Chicago Zoological Society)
The appendix has no essential function in humans – at least none that we're aware of, Yang said – and Adkesson said it doesn't have a function in orangutans, either.
Now infection-free, Ben will soon have access to his habitat at the zoo's "Tropic World: Asia" exhibit. At 40, he has lived a relatively long life for an orangutan, Adkesson said.
"He's in good shape considering his age," he said, noting that Ben has experienced degenerative heart disease and some arthritis in his back and joints, similar ailments that elderly humans face.
Yang said La Grange Hospital donated several supplies that were instrumental for the operation, including surgical stapling devices and a helmet with a high-powered light that Yang wore while operating on Ben.
Contact Alex Ruppenthal: @arupp | [email protected] | (773) 509-5623
---
Related stories:
How Artificial Insemination is Saving Mexican Wolf Populations
Feb. 7: Nearly 30 years ago, scientists began collecting semen samples from Mexican wolves. On Sunday, Brookfield Zoo artificially inseminated one wolf as part of an effort to boost the genetic health of the endangered species.
---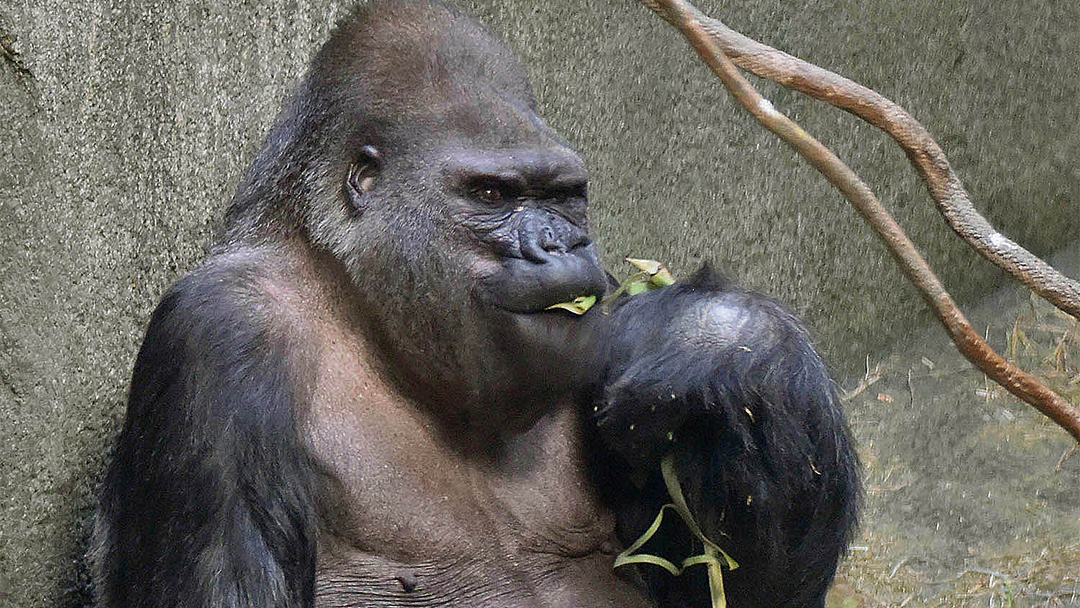 Brookfield Zoo's Oldest Animal Gets Knee Scope to Treat Arthritis
July 3: Like many humans approaching their elder years, a 49-year-old western lowland gorilla named Ramar has been dealing with knee pain.
---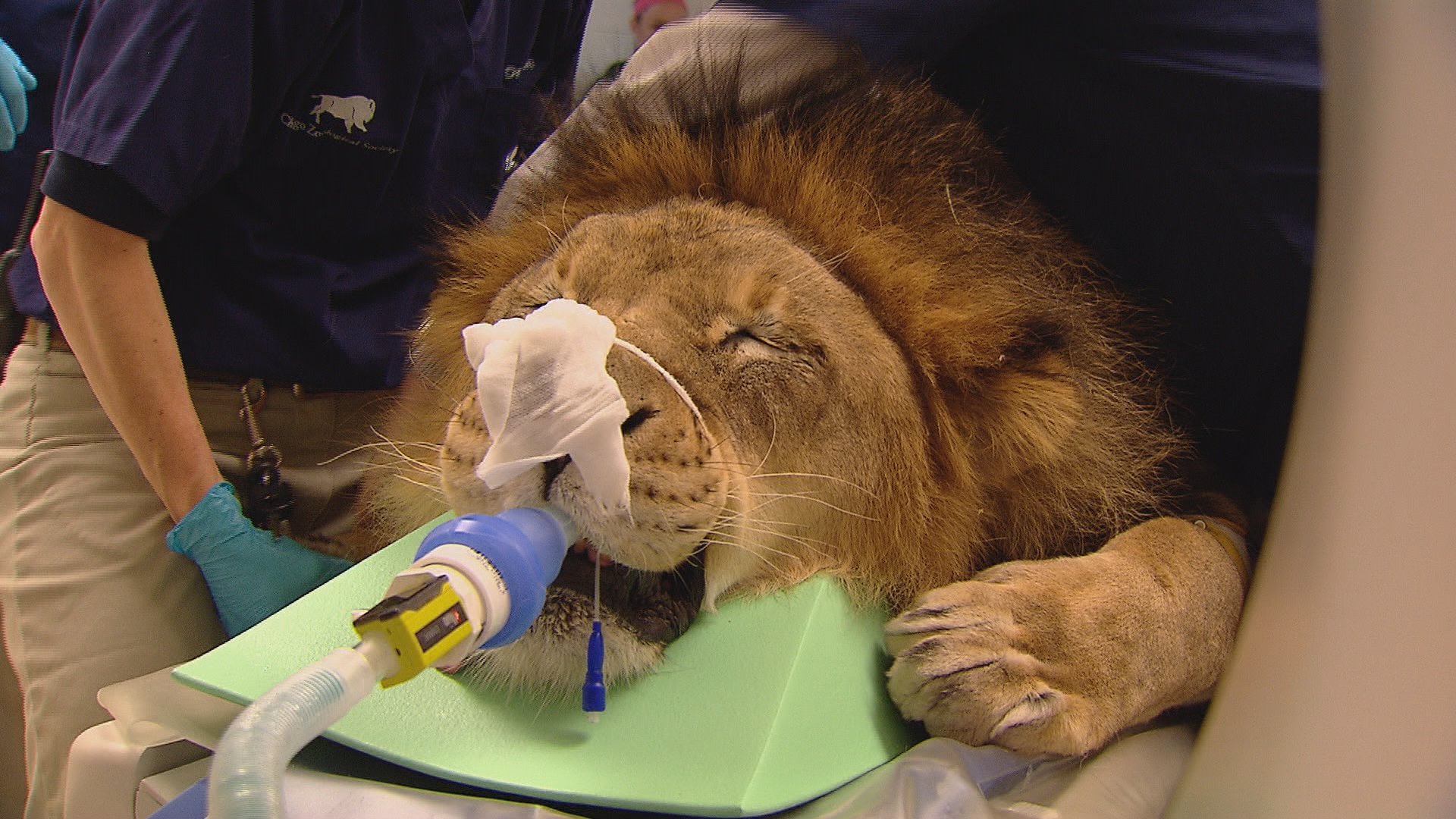 Lion-Size Toothache: Behind the Scenes at Brookfield Zoo's Animal Hospital
Nov. 21, 2016: What happens when a lion gets a toothache? Meet the large and dedicated team that cares for more than 3,000 animals at Brookfield Zoo.
---