It takes a large and dedicated team to care for the more than 3,000 animals at Brookfield Zoo.
Detecting illness in animals is particularly difficult because most animals have evolved in the wild to mask signs of injury or illness so as not to attract undue attention from predators or rivals. Because of that, careful observation by keepers and other animal welfare staff is key.
"They know their animals very well so the way they catch things that might be occurring is through animal observations," says Bill Zeigler, Senior Vice President at the Chicago Zoological Society who is in charge of all animal programs at the institution. "Did they eat well today? Are they getting along with their social group? Do they have a lustrous, full coat of hair? Little subtle signs like that, when those things change, can be signs of an issue that may be going on."
Chicago Tonight was recently given behind-the-scenes access to observe the animal welfare team as they took care of Zenda, a 10-year-old male lion who appeared to be having trouble chewing its food.
Among the specialists working on Zenda was Dr. Marina Ivančić, the first and only board-certified radiologist working full-time at any zoo or aquarium in the world.
Below are some images from scans done by Ivančić since she began working at Brookfield Zoo, including a sea lion with scoliosis.
---
Related stories: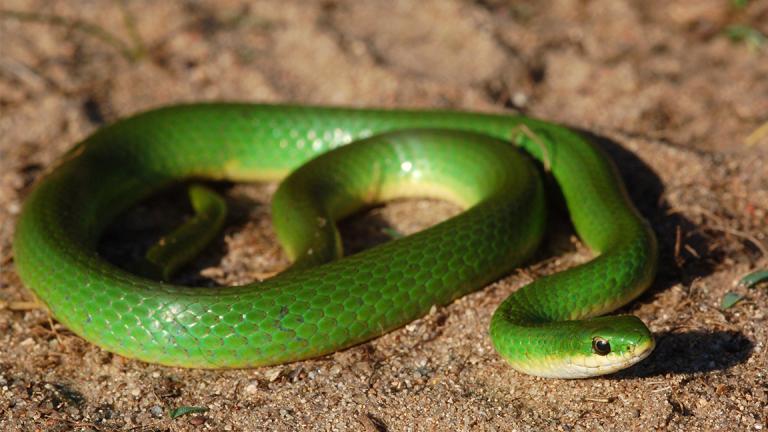 Chicago Conservation Group: Help Save 12 Vulnerable Species
Sept. 28: A Chicago conservation alliance is asking for the public's help to save a dozen native species, including the endangered Blanding's turtle.
---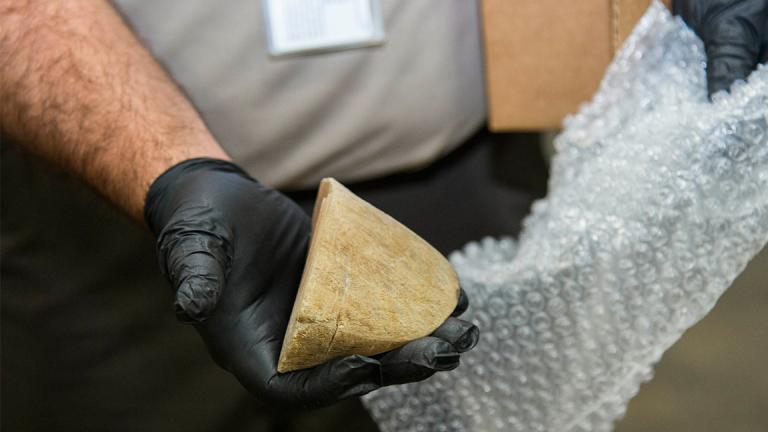 Brookfield Zoo Donates Black Rhino Horn to Feds for Training
Sept. 23: On Thursday, World Rhino Day, the zoo donated a piece of horn from one of its black rhinos to the U.S. Fish and Wildlife Service. The agency will use the sample to train its canine unit that sniffs out contraband at O'Hare International Airport.
---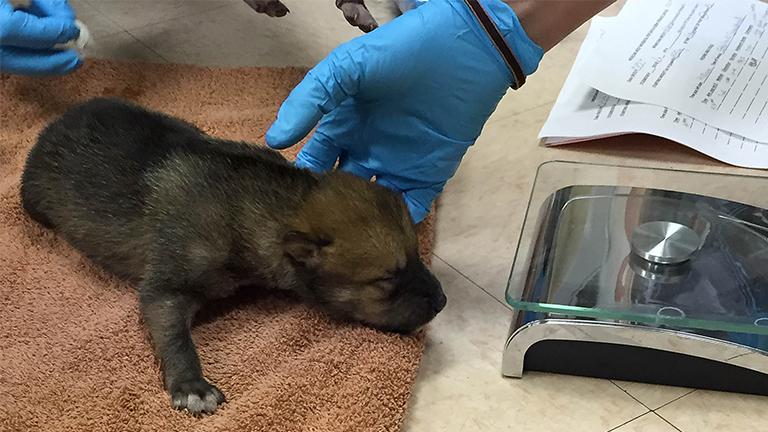 5 Endangered Gray Wolf Pups Born at Brookfield Zoo, 2 Sent to the Wild
May 13: Two Mexican gray wolf pups born at Brookfield Zoo last month were released into the Arizona wilderness as part of a carefully timed conservation effort. The species has been threatened by extinction for over half a century.
---