Every Thursday evening, men young and old trickle into in a nondescript Northwest Side storefront. They have a beer … or two. Maybe watch the Blackhawks game, if one's on.
Once enough members have arrived – about two dozen or so – they pick up drums and bugles and play traditional German songs, the same songs their fathers and grandfathers once played.
The men compose Fanfaren Corps, the musical arm of a social club called the Rheinischer Verein Mardi Gras Society of Chicago. The club was created by immigrants from Germany's Rhine River region in 1890.
"When they came to this country they were pretty much by themselves," said Rheinischer Verein President Emil Wehrle. "They couldn't speak the language, so they got together with other Germans and because they came from the Rhineland, they always celebrated Mardi Gras, or Karneval."
The German Karneval shares the religious origins of the New Orleans Mardi Gras tradition as a celebration before the beginning of Lent. It, too, is a reason for revelry. But the customs of German Karneval are different from its Creole counterpart, with origins stretching back to the Middle Ages. One of them is crowning a prince.
"Traditionally, Nov. 11 at 11 minutes past 11 is when the Karneval season starts, and that's when we crown our Prinze Karneval. The prince's job is to reign over Karneval season. They attend events all over Chicago, and actually all over the United States and even Germany," Wehrle said.
The season culminates in a dayslong celebration that includes a grand masquerade ball and a party on Rosenmontag, or "live it up Monday."
During the 1950s and '60s, ethnic clubs like Rheinischer Verein swelled in popularity in Chicago as a way for post-war European immigrants to carry on the traditions of their home countries.  
Wehrle's grandparents emigrated from Germany after WWI and prior to WWII. "So I'm already second generation born in the U. S. , and my parents grew up in the German clubs, so therefore I grew up as being part of the German clubs," he said.
Erich Held leads the Fanfaren Corps, which Rheinischer Verein members started in 1967. "We've been able to go all over the U. S. , we've gone down to Las Vegas, down to Ohio, Kansas City, Milwaukee. We did a couple of trips to the Karneval in Mainz, which is Mardi Gras in the U. S."
Bugler Armen Hopp says the drum and bugle corps is a rarity even among German-American ethnic clubs.  "There really isn't nobody like us. Milwaukee has a smaller group, which … they're getting better."
Like many of his fellow members, Hopp has family in the club. They're members of another club-within-a-club, a dance troupe called Amazonen. Hopp says his wife, daughter, sister and nieces have all been part of the troupe, which is led by longtime Rheinischer Verein member Gisela Juengling Brandt. Brandt met her best friend of 35 years, Lisa Viereckl Bucks, in Amazonen.
These lifelong friendships are why members say there's more to the club than maintaining German traditions. "I've known these guys for 40-plus years and that's how we all know each other, so we were always running around the club when we were younger, and that's how we stayed in the club, kind of keeping up tradition," Held said.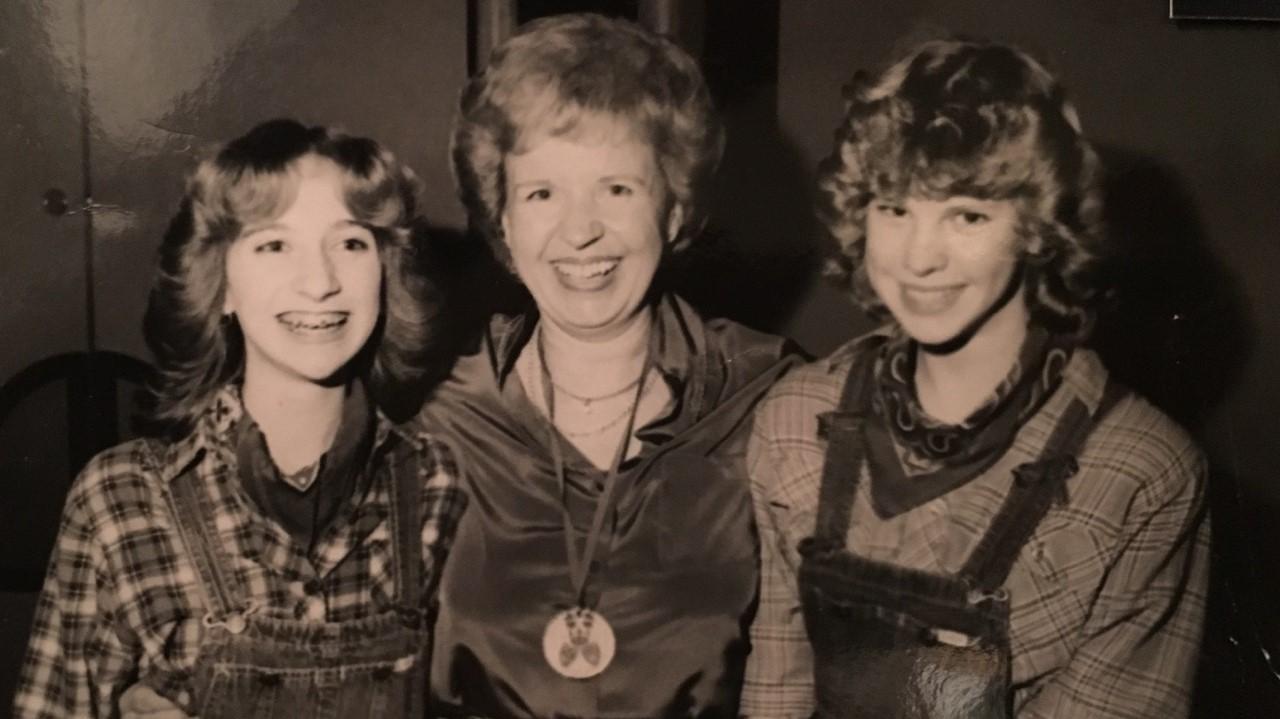 Gisela Brandt, left, and Lisa Bucks met 35 years ago. Center: Brandt's aunt, Liesel Jacoby. (Courtesy of Gisela Brandt)
Wehrle says at its peak, the club had thousands of revelers at their Karneval celebrations, but as immigration from Germany dwindled, so did the club's membership. "We're working hard to bring in our kids and young people, but it's getting harder and harder to attract that second, third, and fourth generation."
That's why a club that started out only for men from a particular region in Germany has, over the years, become much more inclusive. "We're open to anyone who wants to celebrate Karneval," Wehrle said.
And as Hopp points out, there are worse ways for a bugler to spend a Thursday night than to "have a couple beers, practice for half hour, then hopefully watch the Hawks win, have a couple beers, go home." 
---
Related stories: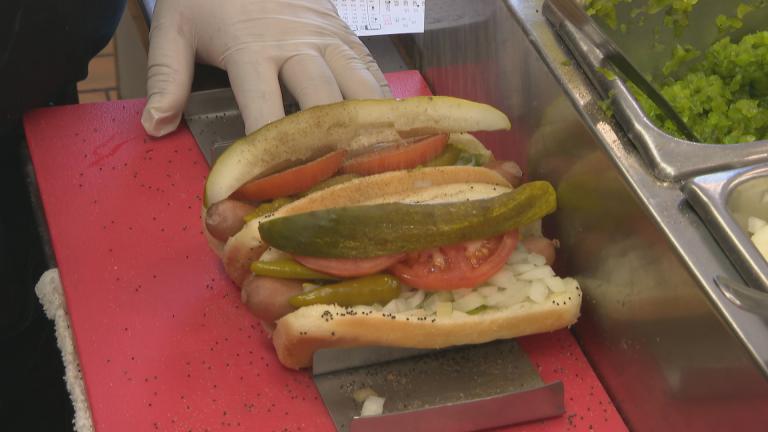 These Commercial Bread Bakeries Set the Stage for Chicago's Favorite Foods
Feb. 8: We have some fun on a bun in commercial bakeries that make the bread for two iconic Chicago foods.
---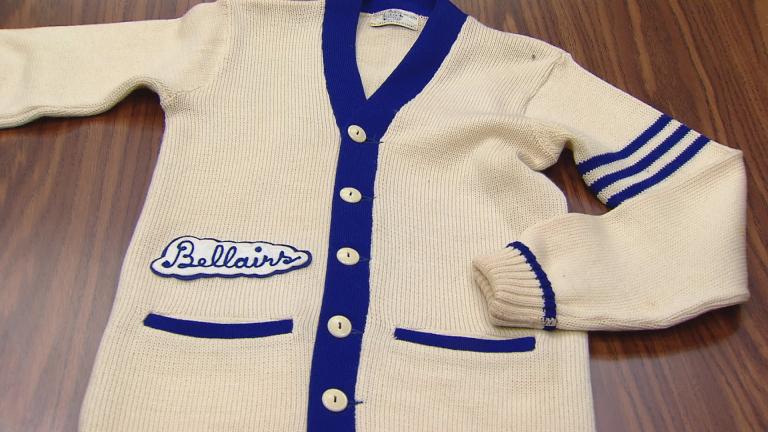 Sweaters and Other Strange Ephemera of Chicago's 1970s Street Gangs
May 18, 2017: In the early days of their existence, Chicago's street gangs developed some unique conventions that, ironically, helped law enforcement track them down. We took a look at the history of Chicago's gang sweaters.
---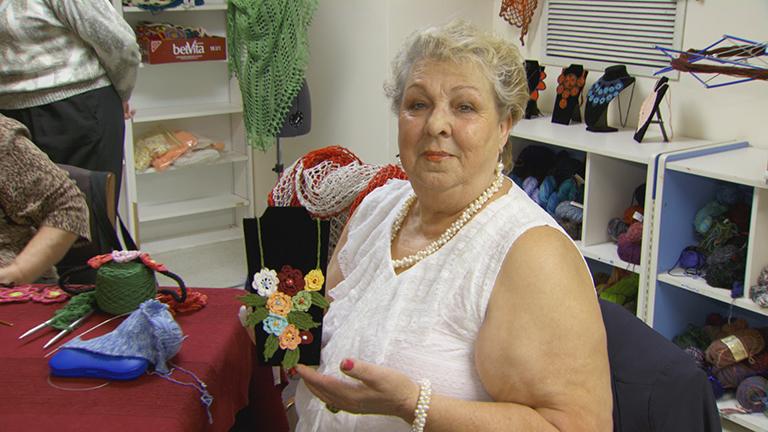 Local Crafting Group Knits Refugees, Immigrants Together
Oct. 17, 2016: Immigrant and refugee women find joy, companionship and healing in knitting. Jay Shefsky takes us to their workshop.
---