If you've been following the national debate over DACA, the federal program that delays punishment for immigrants brought to the U.S. as children, you've probably got whiplash.
But advocates and young people with DACA status are breathing a sigh of relief.
For now, U.S. Citizenship and Immigration Services agency, or USCIS, says Deferred Action for Childhood Arrivals, or DACA, is operating mostly as it did before Sept. 5, 2017, when President Donald Trump rescinded the executive order that former President Barack Obama used to create the program.
But there's a caveat: the program only applies to young people looking to renew DACA status. Young people who want to submit their first application for DACA are still unable to do so.
This is after a federal circuit court in California reversed Trump's order to rescind DACA.
The defendants in the case, the U.S. Department of Homeland Security, argued that Trump rescinded DACA claiming that Obama unlawfully implemented the program; that he was exceeding his executive power.
The federal court said that is not true, in fact, DACA has grown out of a long history of relief programs for immigrants dating back to the Eisenhower administration.
"As a result, and because Congress has known about this and Congress has referred to this power in other statutes that it's passed, that in fact the Obama action was lawful and therefore the reason that (Attorney General Jeff Sessions) gave for recision was wrong," said Daniel Morales of the DePaul University College of Law.
The U.S. Department of Justice said that it plans to appeal this case to the 9th Circuit Court of Appeals based in San Francisco. But the department says it also plans to seek a review of the law from the U.S. Supreme Court. And that's rare – almost no one bypasses the appellate court to head to the Supreme Court, for good reason: by the time a case makes it to the Supreme Court, it's been vetted by multiple federal court judges who've written majority and dissenting opinions on the issue that would inform the justices.
"The justices could read those and say, 'Well, I agree with this or that' or 'I have this other issue.' And so that whole process kind of narrows the issues. The idea here is that the ultimate outcome is better for having been vetted by multiple judicial bodies," said Morales.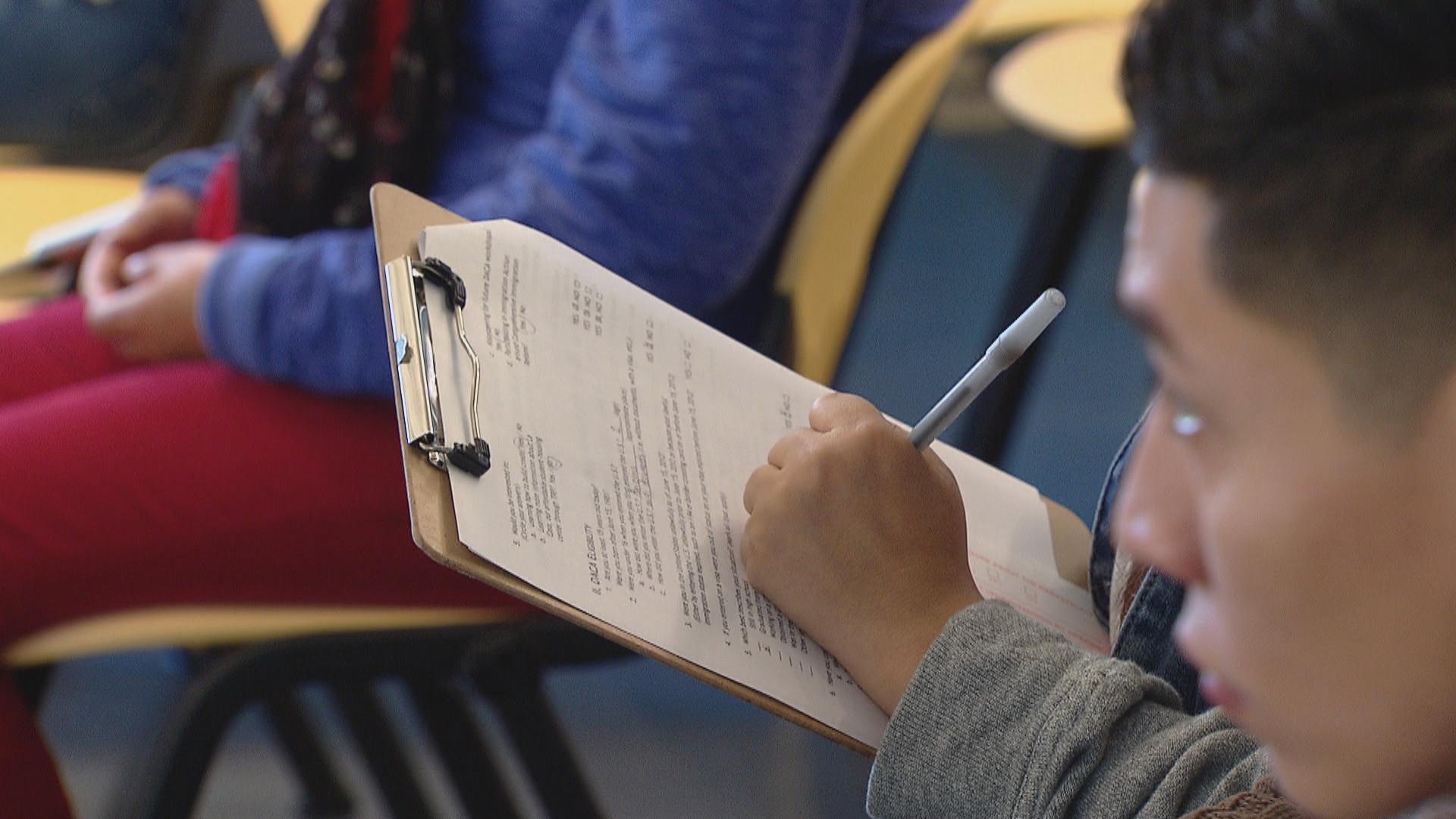 More: DACA Repeal Puts Med Students in Murky Waters
For DACA recipients who are filing renewals, they're doing it while they can, because they really don't know how long this window of opportunity will be open. And if it happens on the typical Supreme Court calendar, it could be a year – unless the Supreme Court orders an expedited process and hears the case before its term ends in June.
So, DACA recipients are dealing with a lot of uncertainty.
Also, getting approval for a DACA renewal used to take up to a year before Trump rescinded the program, but it's been sped up in recent months.
"After the September announcement, that month we had renewals that were approved within three months. So Immigration is also working hard – the officers in the USCIS. We're expecting, hopefully, they process them as quickly as before," said Leonor Garcia of The Resurrection Project.
Since this court order and guidance from U.S. Citizenship and Immigration Services, the Resurrection Project has implemented several DACA renewal clinics to help people file their applications. Get information here about clinics taking place Jan. 18, 23 and 25.
Follow Brandis Friedman on Twitter @BrandisFriedman
---
Related stories: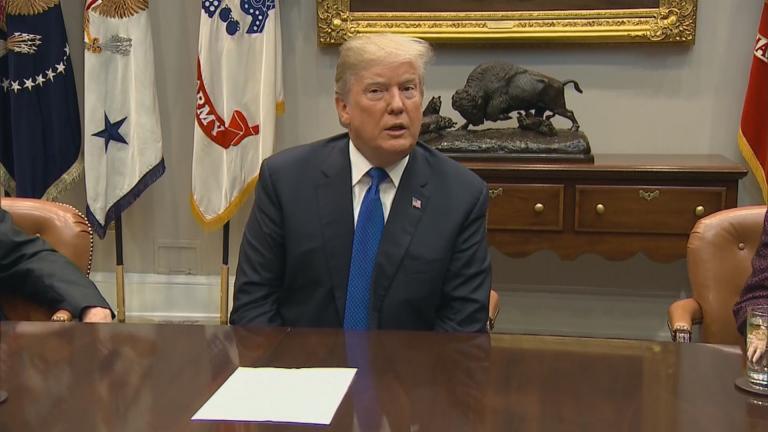 Durbin Grills Homeland Security Chief on Trump's Use of Vulgar Language
Jan. 16: Homeland Security Secretary Kirstjen Nielsen said Tuesday she "did not remember" the specific vulgarities used by President Donald Trump in a meeting last week, and that profanity was used by almost everyone in the room.
---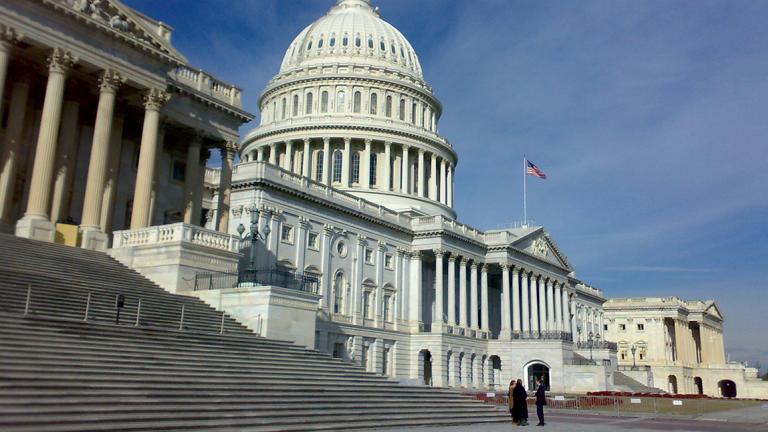 GOP House Members Call for Action on DACA by End of Year
Dec. 5: Thirty-four Republican Congressman, including two from Illinois, sent a letter Tuesday to U.S. House Speaker Paul Ryan calling for "a permanent legislative solution" for Deferred Action for Childhood Arrivals recipients before year's end.
---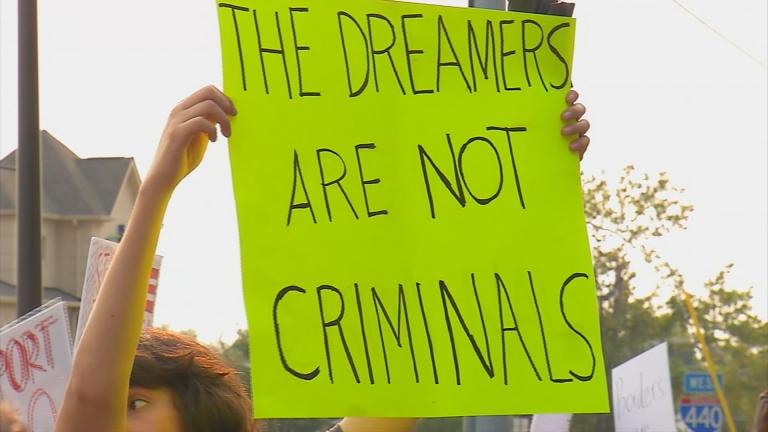 Debating DACA: Trump Gives Congress 6 Months to Find a Fix
Sept. 6: President Donald Trump has said he expects Congress to use the next six months to come up with a way to "legalize DACA." But given the level of dysfunction in Congress, can that happen?
---