President Donald Trump's decision to repeal the Deferred Action for Childhood Arrivals program, or DACA, has set off a firestorm of protest. But the president's action will not take effect immediately.
Instead, Trump has said he expects Congress to use the next six months to come up with a way to "legalize DACA." Given the level of dysfunction in Congress, few expect that to happen.
So what does this all mean for those people who now face potential deportation from the only country most have ever known?
Mony Ruiz-Velasco is an immigration attorney and president of the Illinois Coalition for Immigrant and Refugee Rights as well as executive director of the West Suburban Action Project, which advocates for immigrant rights. She says that the president's actions were not unexpected.
"Unfortunately it wasn't anything that was a complete surprise to us. … It's obviously what he's been campaigning on and based on the people that surround the president – such as the Attorney General (Jeff Sessions), (Kansas Secretary of State) Kris Kobach and others – we knew that this was something that was coming."
Already the impact of Trump's decision to repeal DACA is being felt.
"It is impacting our communities in a very negative way," said Ruiz-Velasco. "The community is upset and angry but at the same time they are ready to continue organizing to fight these racist policies."
But while some are preparing to fight the president's action, his supporters say DACA gives preferential treatment to immigrants who arrived illegally to the detriment of those who follow the legal immigration process.
"DACA is not fair to people that spend the money and try to go through immigrating the right way," said Jeff Halm, president of Chicago Young Republicans.
Halm has little sympathy for the plight of the so-called "Dreamers" who were brought to this country as children.
"They have had many years to try to get right with the immigration system and they didn't do it. It sucks, I'm sorry. But that's the way the laws work," said Halm. "Just because your parents do something illegal and you're the beneficiary of it doesn't mean that there aren't consequences to those actions."
He hopes that the president's move to repeal DACA will finally force Congress to pass comprehensive immigration reform.
"The ball is in Congress's court where immigration policy should be," said Halm. "Congress has an opportunity to put something lasting in place like the Constitution states. We went through this with (President) Reagan. He gave amnesty and said 'never again' and now this is what is being proposed again – amnesty. … I think that immigration is ultimately a net good for society but that doesn't mean unrestricted immigration. It doesn't mean that illegal immigration is a net good. If a country can't decide who comes in and under what terms then the country doesn't exist."
But Ruiz-Velasco has a different perspective on the country's immigration policy and the sentiments that have motivated it.
"I think that all of our immigration laws are based on racist principles," said Ruiz-Velasco. "If you go back through the history of our immigration laws, they are based on how do we keep certain groups of people outside of this country to continue to keep a majority white country. The very first immigration law that passed was the Chinese Exclusion Act that specifically targeted Chinese nationals that were here building our railroads. … Everything that has changed in our immigration laws and these bills that have passed are based on xenophobic principles. So this is an extension of that."
Ruiz-Velasco and Halm join Carol Marin to discuss immigration policy and the future of DACA.
---
Related stories: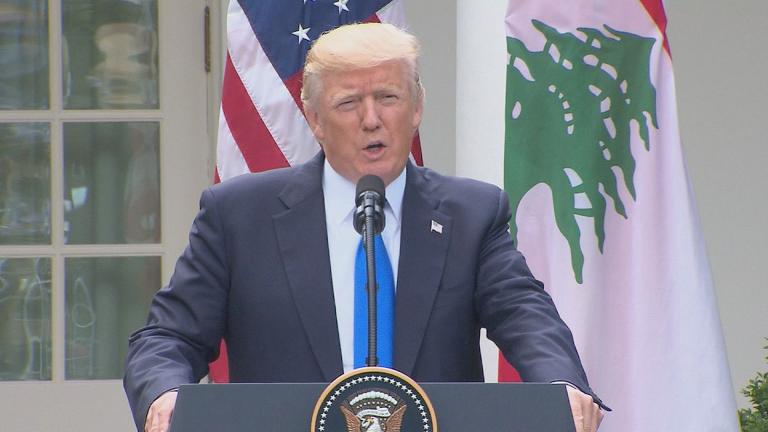 Attorney General Madigan Sues Trump Administration to Protect 'Dreamers'
Sept. 6: President Donald Trump's decision to end the Deferred Action for Childhood Arrivals program has Illinois politicians at odds.
---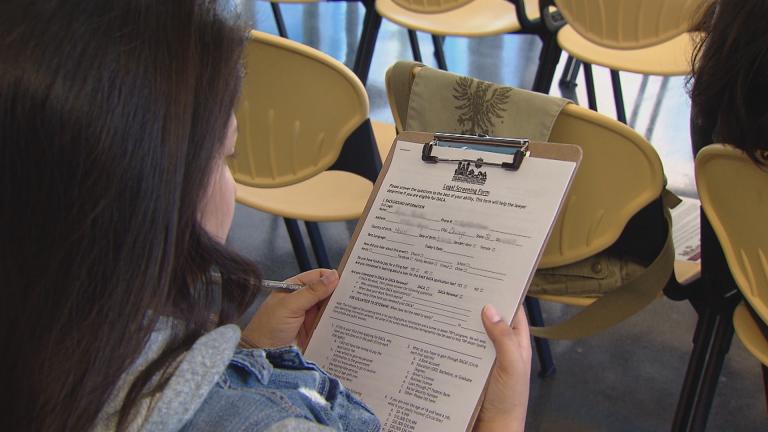 President Trump Ends DACA Program
Sept. 5: Local reaction the Trump administration's announcement to end the program that protected those brought to the U.S. illegally as children.
---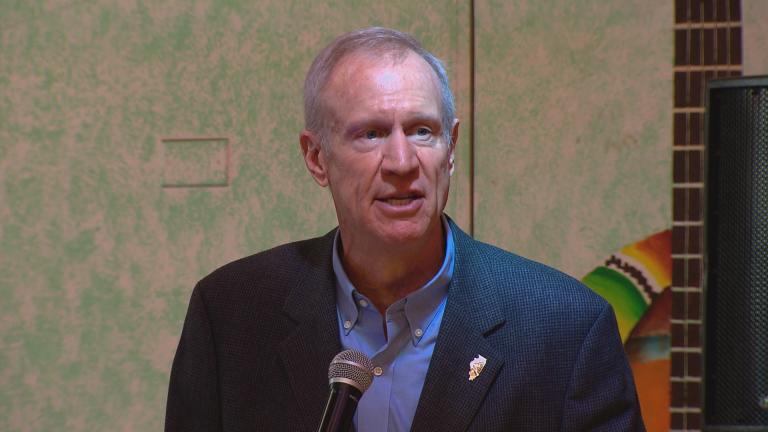 Rauner Signs Immigration, Voter Registration Bills
Aug. 28: Immigrants and refugees in Illinois can now breathe a sigh of relief, and people eager to vote will find it easier to register. The changes come as Gov. Bruce Rauner signed two pieces of legislation Monday.
---