The political debate over immigration has come to the fore yet again as a government shutdown looms, with the standoff due in large part to failed immigration reform negotiations. Late Wednesday, a bipartisan group of Senators that includes Illinois' Dick Durbin announced a plan to call for immediate action on an immigration agreement on the Senate floor.
By the most recent estimates, more than 43 million immigrants live in the U.S. About half are naturalized citizens. The rest are either here illegally, on a temporary visa, or legal permanent residents.
There are two main legal pathways to come to the U.S., says immigration attorney George Katsivalis, an adjunct faculty member at Loyola University's School of Law who previously worked as a federal prosecutor and immigration judge. "Immigration based on family relations to persons who are citizens or permanent residents of the United States, (and immigration that's) employment-based, through a pretty complicated series of different employment-based immigrant visas," he said.
According to the Department of Homeland Security, in 2016, family sponsored immigrants accounted for 68 percent of new legal permanent residents, while employer-sponsored immigrants accounted for 12 percent. Other groups of new permanent residents in 2016 include diversity lottery winners (4 percent) and former refugees and asylees (13 percent.)
"Except for immediate relatives and refugees (there is) somewhat of a finite number of visas that can be allocated every year. The demand is much higher than the availability of visas, so we have backlogs in every system," Katsivalis said. "There are visa categories that have over 20-year backlogs for them from the time the visa was filed for before the person is eligible to immigrate to the United States."
It's also important to remember that people in the country for a finite amount of time also comprise part of the U.S. immigrant population, says Juliana Kerr, Director of Global Cities and Immigration at the Chicago Council on Global Affairs.
"I think people sometimes conflate that anybody who's coming to the United States is looking to immigrate," Kerr said. "Immigration and the pathways to come here and live and work permanently are different than some of the other paths to come and study, or to do some temporary work, or to do some cultural exchanges."
Of the 43 million immigrants in the U.S. at last count, an estimated 11 million are in the country illegally. But Kerr said it's important to note that they didn't necessarily enter the country illegally.
"About 40 percent of the undocumented immigrants in the country have come here legally and simply overstayed visas," Kerr said. "They could have come as students and studied and then their visa expired. They could have come with a temporary work visa with some project or something they were able to work on, and then that expired."
Both Kerr and Katsivalis agree on the complexity of the current system and the difficulty of passing any reform efforts. They join Chicago Tonight for a primer on immigration to the U.S.
---
Related stories: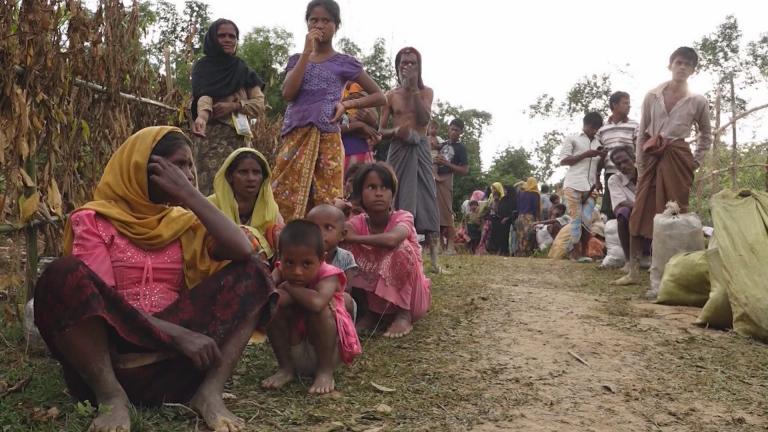 As Global Refugee Numbers Swell, Trump Targets Salvadorans in US
Jan. 9: President Donald Trump surprised both supporters and detractors when he seemed to endorse an immigration deal a day after the White House announced that nearly 200,000 Salvadorans who have been in the country for more than a decade must leave.
---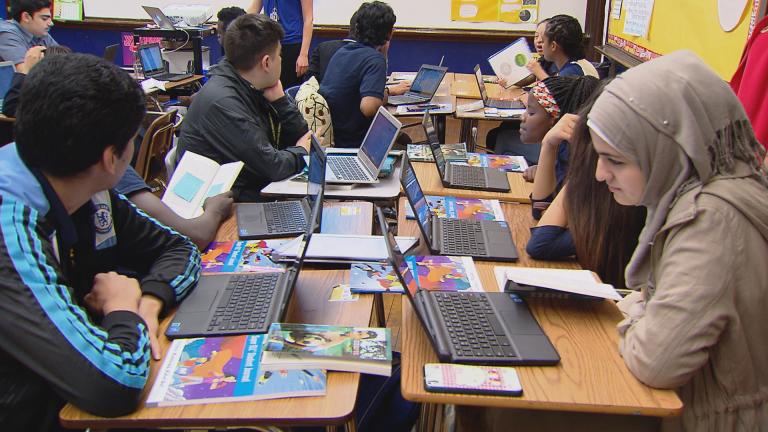 How One Chicago Public High School is Embracing Refugee Students
May 22, 2017: Nearly 40 countries are represented at Sullivan High School in Rogers Park. We meet the head of the school's English language program – and the reporter who recently wrote about the school.
---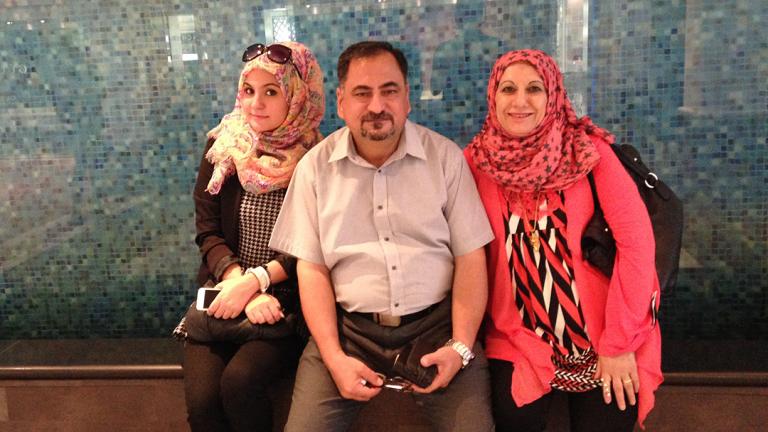 In Chicago, Iraqi Refugee Family Finds New Home, Support
Feb. 8, 2017: Among the last refugees to enter the U.S. before President Trump signed his executive order on immigration was the Al-Obaidi family from Iraq. Chicago Tonight went to meet the family and the Chicagoans who are welcoming them.
---