Sen. Dick Durbin is in the middle of the controversy over reported vulgarities used by President Donald Trump to describe immigrants from Haiti and countries in Africa. Durbin confirmed the president's vulgar language on the record, but a pair of senators defended Trump over the weekend, accusing Durbin of making it up.
The rounds of bickering took multiple turns Monday, with Trump tweeting late in the afternoon:
"Senator Dicky Durbin totally misrepresented what was said at the DACA meeting. Deals can't get made when there is no trust! Durbin blew DACA and is hurting our Military."
In that meeting, according to Durbin and multiple reports, Trump referred to Haiti and countries in Africa with vulgar language, indicating he didn't want immigrants from those nations in the U.S., but would prefer more Europeans. Two GOP senators who were also in that meeting—David Perdue of Georgia and Tom Cotton of Arkansas—went on network TV to say Durbin wasn't telling the truth about what Trump said.
"This is a gross representation, and it's not the first time Senator Durbin has done it," Perdue told "This Week" host George Stephanopoulos.
"I was sitting no farther away from Donald Trump than Dick Durbin was, and I know what Dick Durbin has said about the president's repeated statements is incorrect," Cotton told "Face the Nation" host Jeff Dickerson. "Senator Durbin has misrepresented what's happened in White House meetings before."
A lot of the dispute now comes down to what suffix was attached to the initial word to describe immigrants coming from Haiti and African nations: "-house" or "-hole." Republican Sen. Lindsey Graham, who was in the meeting, substantiated Durbin's claim. Republican Sen. Jeff Flake said that was the account he had heard as well, before the story broke. Durbin on Monday responded to Cotton and Perdue's allegations.
"What the president said in that meeting was so awful and so impactful on so many people, that when he denied saying it, I felt duty-bound to clarify what actually happened," Durbin said. "I can understand, as far as Senator Cotton's concern, his position on immigration is well known. Senator Perdue was a bit of a surprise. They know better. If they are trying to rescue the White House by this distinction between '-hole' and '-house,' that is a thin reed to try and create a rescue operation.
"I don't believe that a majority of Americans agree with the president, whichever word is used. A majority of this country wants to have a sane, sensible immigration policy that is just, that keeps us safe, but also leaves the door open for the legacy of this country, which is diversity, which has made us stronger than many countries on Earth. I stick with my original interpretation. I am stunned that this is their defense," Durbin said.
He went on to say that he was focused full-time on the Dream Act, or an immigration proposal that protected the status of the 800,000 DACA immigrants.
Judging by the president's tweet, it looks a DACA solution is all but dead. Republicans blame Democrats for blowing it up by pushing the Trump expletive story and trying it to perhaps tie DACA to a possible government shutdown over the budget ceiling vote. A federal judge has ruled that the program should continue, and the government has indicated that government renewals will be processed. But it is a tenuous situation because the Trump administration could challenge the ruling and another judge might rule in a different direction
All involved would prefer a legislative solution. Republican GOP Rep. Peter Roskam of DuPage County says he would not comment on the current proposal because he didn't know the specifics, but said he wanted a deal that would keep DACA immigrants in the country and strengthen the nation's southern border. 
Follow Paris Schutz on Twitter: @paschutz
---
Related stories: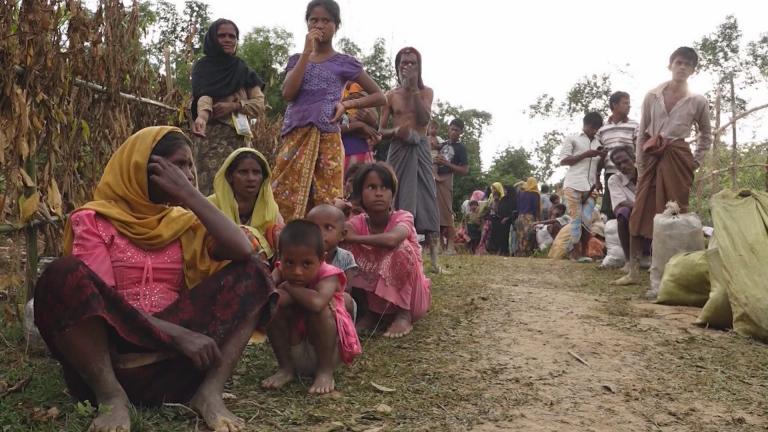 As Global Refugee Numbers Swell, Trump Targets Salvadorans in US
Jan. 9: President Donald Trump surprised both supporters and detractors when he seemed to endorse an immigration deal a day after the White House announced that nearly 200,000 Salvadorans who have been in the country for more than a decade must leave.
---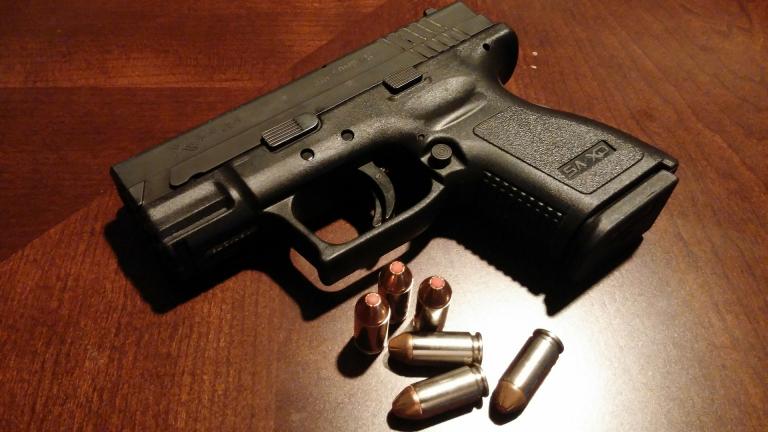 Why Does Trump Keep Saying Chicago Has 'Strongest' Gun Laws?
Nov. 8: President Donald Trump this week again claimed—erroneously—that Chicago has the "strongest gun laws in our nation," pushing back against the idea the tough legislation will reduce gun violence.
---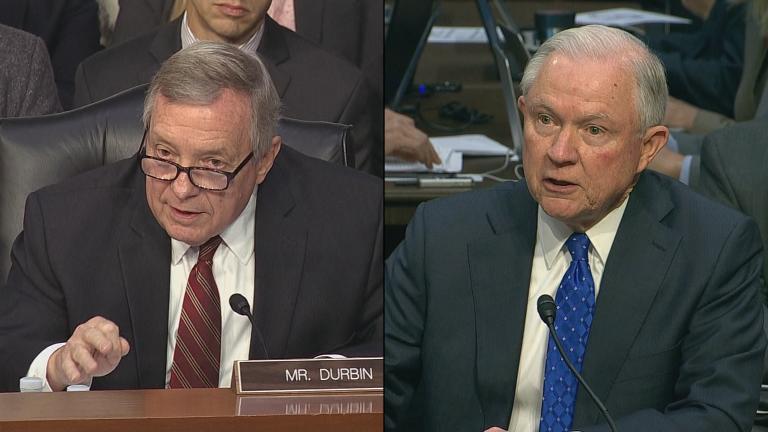 Durbin, Sessions Spar Over Chicago Gun Violence
Oct. 18: A testy confrontation on Capitol Hill: Illinois Sen. Dick Durbin and U.S. Attorney General Jeff Sessions sparred over gun violence in Chicago and the Justice Department's threat to withhold federal grants to cities that protect undocumented immigrants.
---