Chris Kennedy, a Democratic candidate for Illinois governor, accused Mayor Rahm Emanuel last week of waging a "strategic gentrification plan" in Chicago.
Kennedy said the mayor permits the "selective containment" of violence on the South and West Sides that negatively impacts African-Americans and other minorities, prompting them to leave the city.
"Instead of using our resources to revitalize our city, we're cutting off resources to push people of color out of our city and perhaps out of the way of economic development," Kennedy said.
The businessman and heir to the famous political family pointed to the closure of 18 public schools in Bronzeville, a predominantly African-American community located just south of the Loop.
WBEZ's South Side reporter Natalie Moore said Kennedy wasn't wrong in describing disinvestment in African-American neighborhoods, but said the candidate misused the term.
"We see many challenges in black South and West Side neighborhoods," Moore said. "I don't dispute his evidence is there about the challenges that those neighborhoods are facing but we are not seeing a replacement of people in those neighborhoods. We're seeing population decline."
Merriam-Webster defines "gentrification" as the "process of renewal and rebuilding accompanying the influx of middle-class or affluent people into deteriorating areas that often displaces poorer residents."
As the root of the word suggests, gentrification is linked to socioeconomic class rather than race, although those factors can coincide.
The drop in Chicago's African-American population, along with that of other demographics, has been documented for years and has been described as an "exodus."
In 2000, the city's African-American population was 1,065,009 and declined by more than 16 percent to 887,608 in 2010, according to census data. Six years later, that population dropped by more than 5 percent to 839,917 in 2016.
The withdrawal of resources from African-American communities that Kennedy describes may sound different than concerns raised by long-term residents of predominantly Hispanic neighborhoods, like Pilsen, Logan Square and Humboldt Park.
Those parts of the city have seen, to varying degrees, development and urban investment attract higher-income demographics, displacing lower-income populations that can no longer afford to live there.
Streetsblog Chicago writer Lynda Lopez said there aren't many parallels between the changes occurring in predominantly black and Hispanic communities.
"When I think of Latino neighborhoods, you do see the influx of white residents," Lopez said. "Development is being followed by new residents. We've seen some pretty extreme examples in some Latino neighborhoods in Chicago and I don't see anything similar to that happening in predominantly African-American neighborhoods."
Since its opening in 2015, the Bloomingdale trail, aka the 606, which cuts through several West Side neighborhoods has ushered in waves of development and rising rents that have forced some working-class families to move out of predominantly Hispanic areas.
A similar bike path called the Paseo is planned for the Pilsen and Little Village neighborhoods, which has raised the same displacement concerns as the 606.
As Moore puts it, development and investment in underserved or gentrifying areas is a double-edged sword for longtime residents.
"Poor people want nice things too," Moore said. "What's needed is smart and inclusive development that caters to the existing people as well as the newcomers if there are any."
Reporters Moore and Lopez join us to discuss gentrification and other issues impacting minority communities in Chicago.
---
Related stories: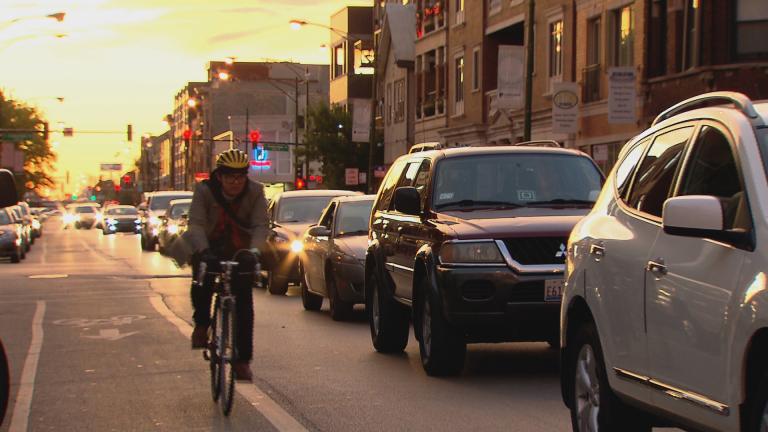 Chicago's Bike Infrastructure is Evolving, But Inequality Persists
Oct. 3, 2017: How is the city addressing bike safety as well as concerns relating to inequality and bike infrastructure? Streetsblog Chicago editor John Greenfield joins us.
---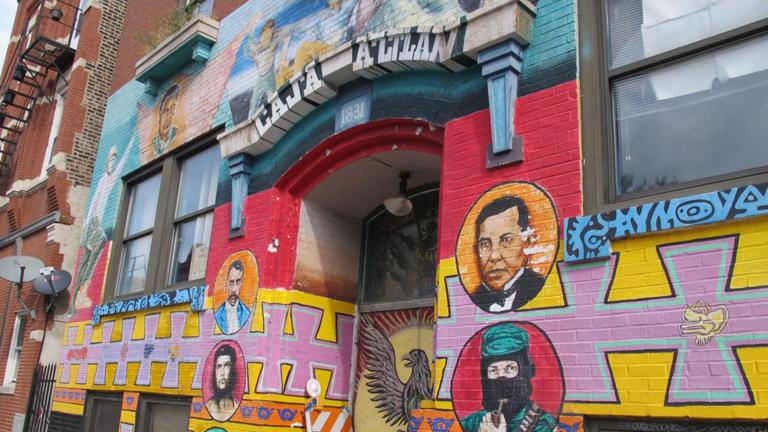 Loss of Iconic Pilsen Mural Sparks Outrage
July 6, 2017: When a developer painted over a beloved and iconic mural on a shuttered Pilsen community center last month, the response was swift and strong.
---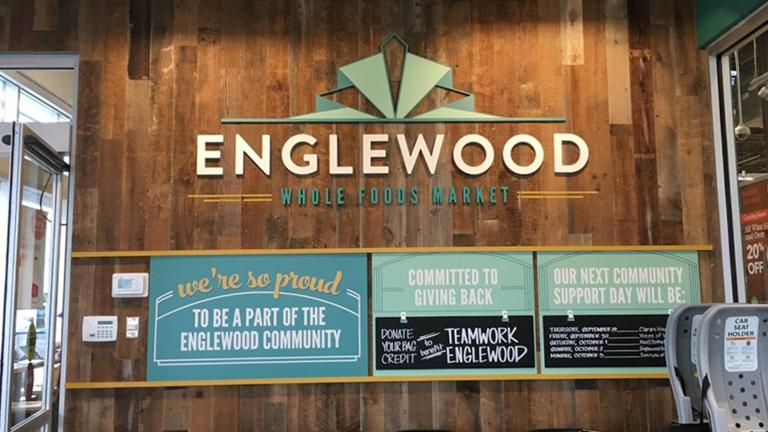 Whole Foods Brings Economic Development, Lower Prices to Englewood
Sept. 29, 2017: A brand-new grocery store opens its doors in one of the city's food deserts. What does it mean for neighbors in Englewood?
---