Most public schools in the United States are still segregated, despite decades-old policies designed to integrate them. In Chicago, 82 percent of black students attend schools that are mostly black.
Nationwide school segregation is the focal point for New York Times investigative reporter, and MacArthur "genius" grant recipient, Nikole Hannah-Jones.
As a journalist, she's written extensively about education, and more specifically, racial segregation. Segregation in education still exists, even though the Supreme Court outlawed it 63 years ago.
"The only place we were doing really well was in the south, and it was because courts were ordering southern school districts to integrate," Jones said. "You saw very little integration happening outside of the south, and very little integration happening when courts weren't forcing it, and so what happens is we make forward progress—1988 is actually the peak of school integration in this country, and then the Supreme Court and federal courts start to walk away from integration. They start closing down—these court orders, they start making it easier for school districts to end their integration plans, and then finally of course, in 2007, the Supreme Court struck down two desegregation plans, one in Seattle, and one in Kentucky. And so, once the courts got tired of integration, a society that didn't want it anyway very quickly began to do things to resegregate schools."
Jones says much of the segregation in the north was due to segregated housing, under policies that prevented blacks from receiving the homeownership assistance than whites received and, of course, redlining.
She says there are plenty of tools that could be used to integrate schools, but the most important one that she believes is lacking is the political will. Jones is especially critical of families who believe in integration, but don't make decisions to make integration happen.
What's more, she argues that research shows that integration is good for all children, and it's the only method that has improved not only achievement and test scores for black children, but also the trajectory of their lives. 
Jones is currently on leave from the New York Times while she works on her book, "The Problem We All Live With"—the same title as an episode of "This American Life" she wrote in 2015. The book, she says, will be a sweeping history of school segregation in this country.
She's also written about her own struggles—something many middle- and higher-income blacks may struggle with: where to send their own kids to school. 
Follow Brandis Friedman on Twitter @BrandisFriedman
---
Related stories: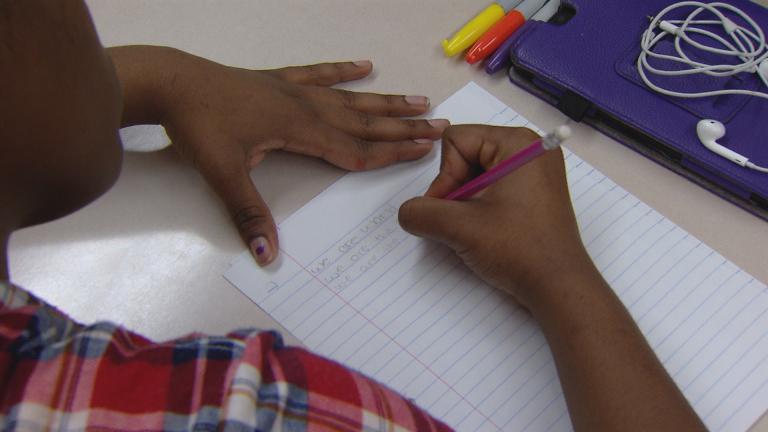 How CPS is Hoping to Bridge Another Achievement Gap
Oct. 26: High school students who take advanced classes are more likely to enroll in college. But Chicago Public Schools says that not enough minority students are getting access to this more challenging coursework.
---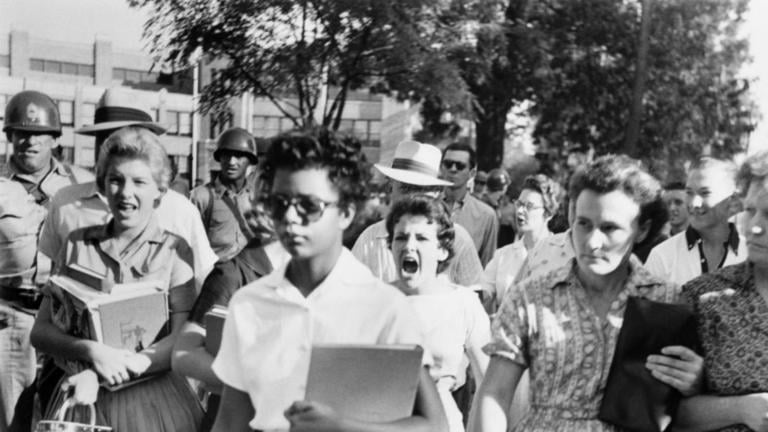 The Little Rock Nine: Remembering Extraordinary Courage 60 Years Later
Sept. 25: Sixty years ago, on Sept. 25, 1957, nine courageous African-American teenagers changed history. We revisit our 2015 interview with the Little Rock Nine.
---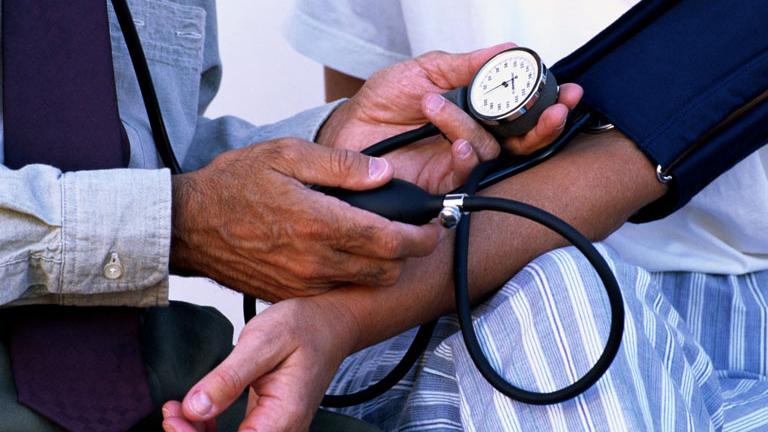 Study: Leaving Segregated Communities Reduces Blood Pressure
May 15: Leaving segregated neighborhoods reduces blood pressure in African-Americans, according to the findings of a 25-year longitudinal study.
---