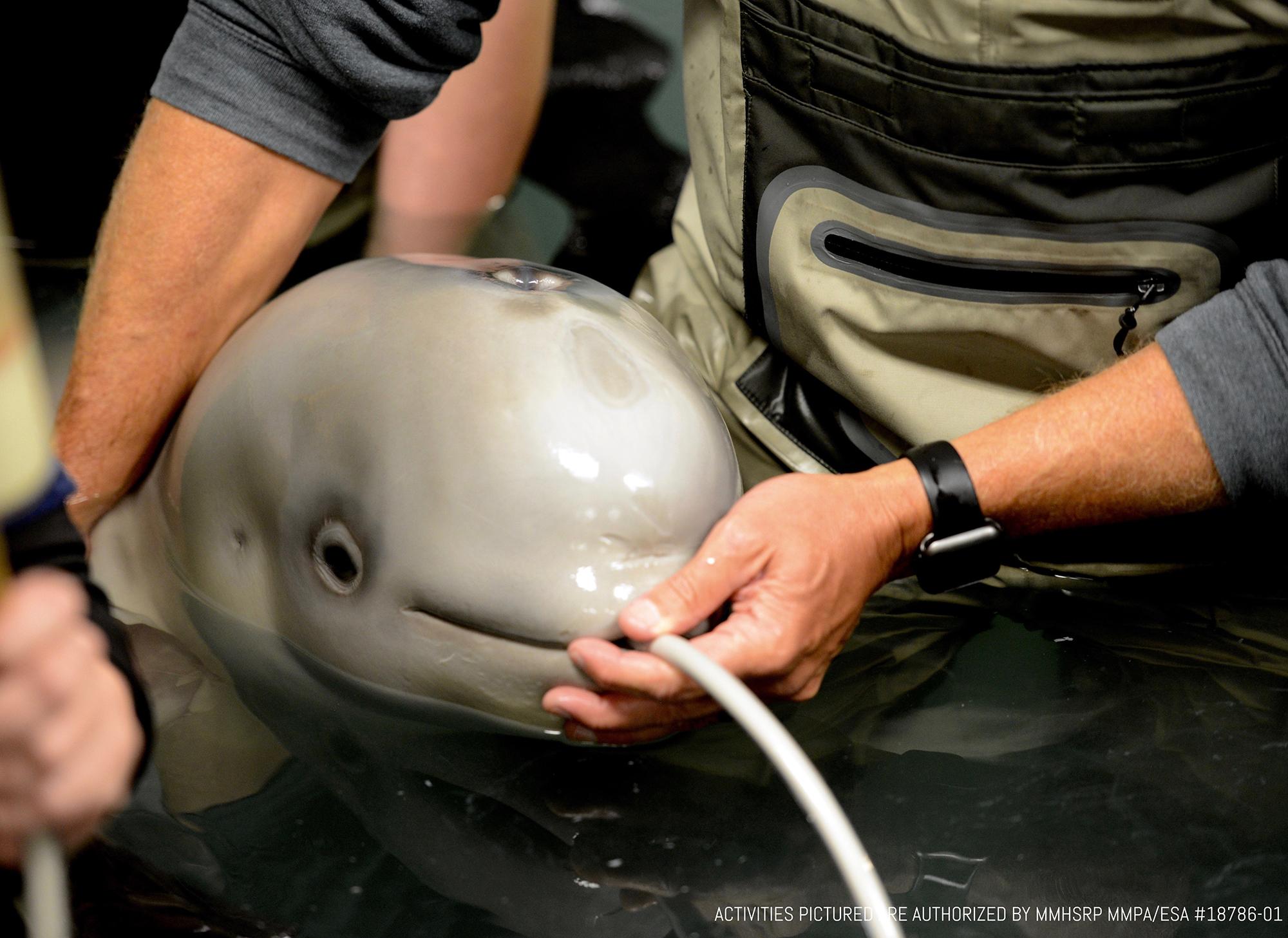 Experts have found that letting the rescued beluga whale calf suckle from a tube rather than a bottle is the most effective method to provide the calf with nutrients. (Courtesy ©Alaska SeaLife Center)
Shedd Aquarium already had staff in Alaska late last month to care for a stranded sea otter. But then came another, even more urgent call for help.
On Sept. 30, staff from the Alaska SeaLife Center discovered a beluga whale calf alone and in distress near Trading Bay in Cook Inlet, a 180-mile long waterway that stretches from the Gulf of Alaska to Anchorage. The male calf, estimated at just four weeks old, was transported to the center's facility in Seward, Alaska, for 24-hour critical care.
As the rescue mission unfolded, the center's staff got to work pulling together a team of first responders and specialists, including marine mammal experts and veterinarians from Shedd Aquarium and several other North American aquariums.
"To be able to have our expert colleagues assist us with this critically endangered beluga calf is a true testament to the marine mammal community's commitment to caring for and preserving wild cetacean populations," said Tara Riemer, president of Alaska SeaLife Center, in a press release.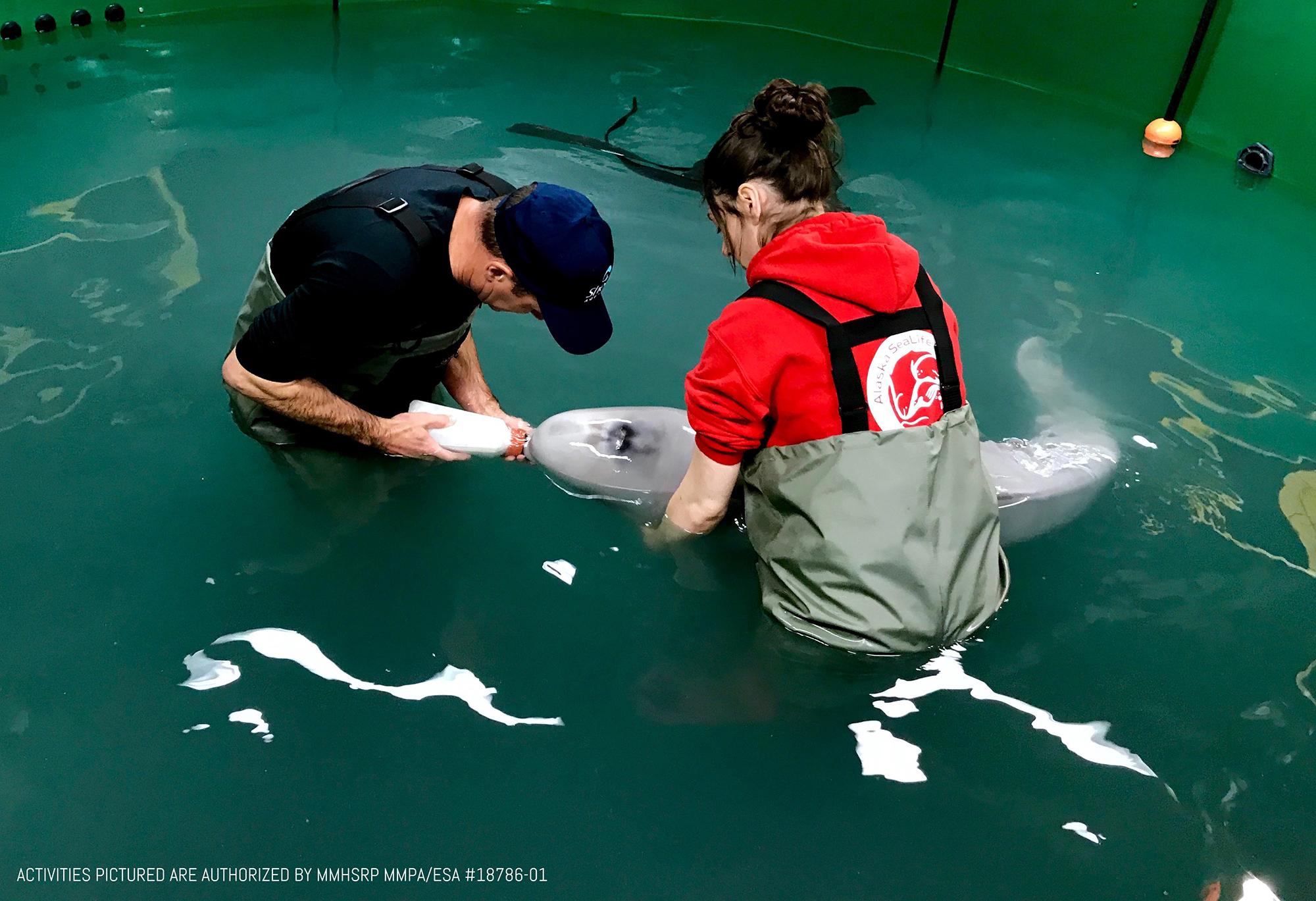 Feeding from a bottle is currently challenging for the beluga whale calf, and experts are trying different methods of feeding to find out what is most effective. (Courtesy ©Alaska SeaLife Center)
The rescued calf belongs to the critically endangered Cook Inlet beluga whale population, which has declined to about 328 whales left in the wild. To Shedd's knowledge, this if the first rescue and rehabilitation attempt of a member of the species permitted by the National Oceanic and Atmospheric Administration Office, a scientific agency under the U.S. Department of Commerce that studies the oceans and atmosphere.  
The calf was 64 inches long and weighed 142 pounds upon arriving at the Alaska SeaLife Center and remains in need of nutrients. Rescue staff are feeding the calf aminoplex, a formula that helps animals when they are in a state of severe dehydration. The current goal is for the calf to work up to consuming about 7,500 calories per day.
Feeding from a bottle is currently challenging for the calf, and staff have found that letting him suckle from a tube instead is a more effective way to get him nutrients.
Despite receiving top-of-the-line care, the calf's chance of survival is estimated at less than 10 percent, given the high risk of complications with whale rescues, particularly with a newborn calf.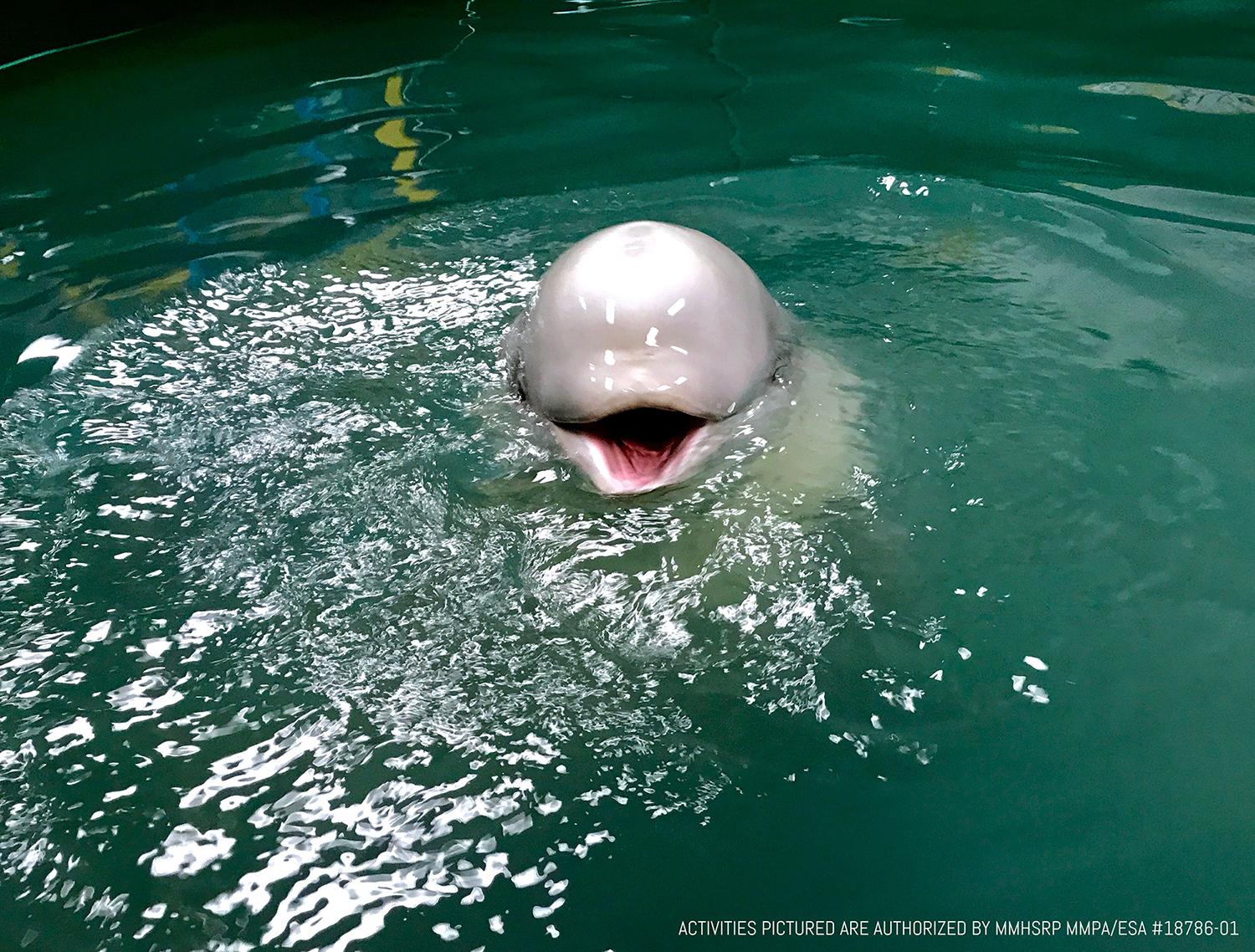 (Courtesy ©Alaska SeaLife Center)
Still, veterinarians and marine mammal husbandry experts from Shedd and other aquariums are in the water taking shifts to care for the calf.
"To witness everyone come together for this very young calf is heartwarming, as he is receiving the best 24-hour care from experts across North America," Riemer said.
Contact Alex Ruppenthal: @arupp | [email protected] | (773) 509-5623
---
Related stories: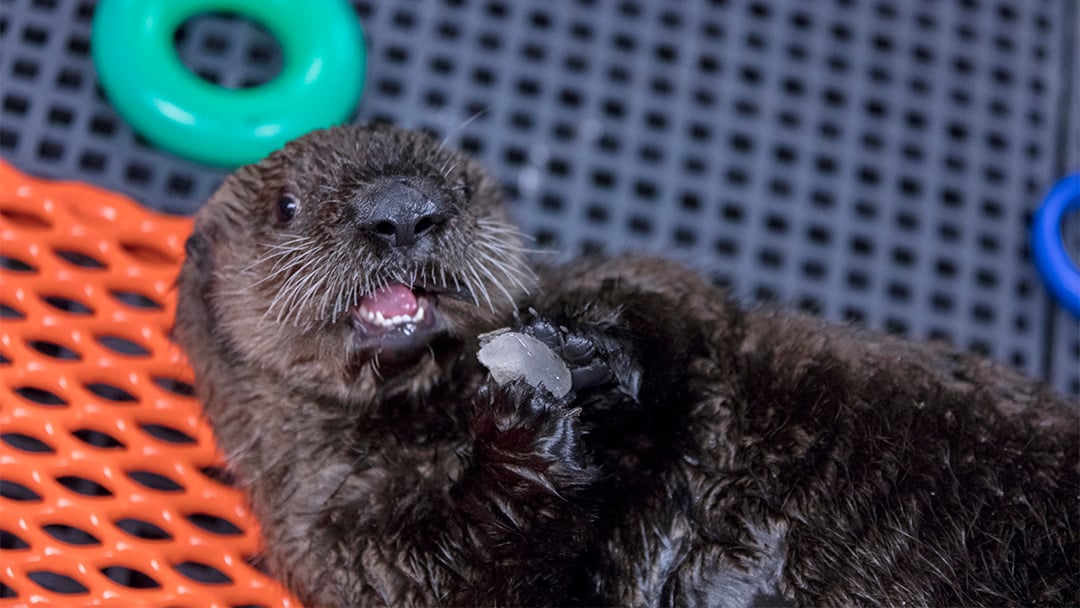 Shedd Aquarium Team Cares for Abandoned Sea Otter Pup in Alaska
June 2: On a mission from Chicago, two Shedd Aquarium staffers have been providing around-the-clock care for a sea otter pup rescued in Alaska.
---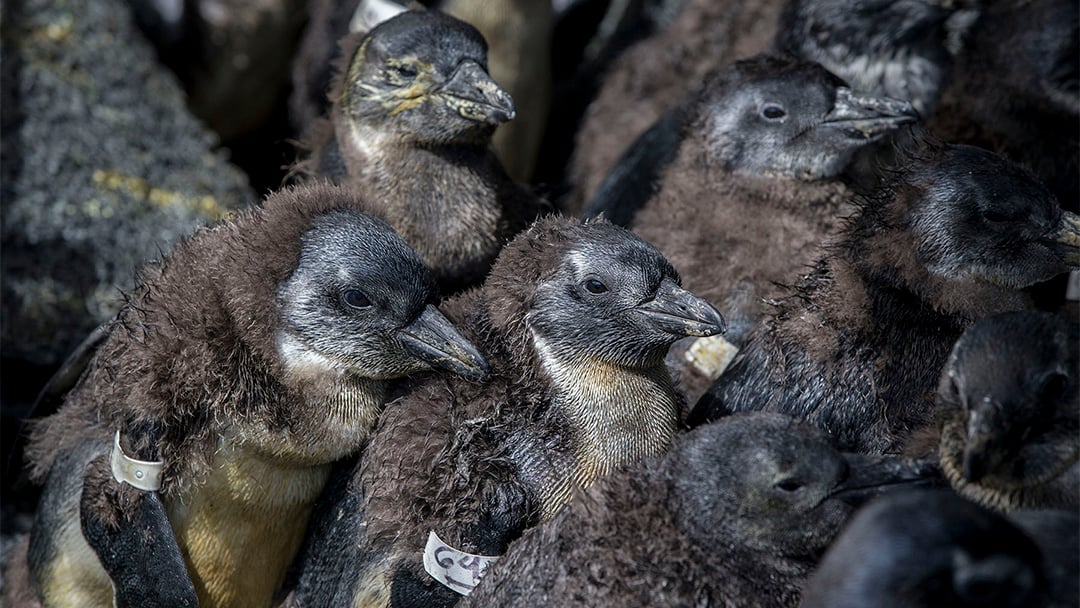 Shedd Staff Help Rescue Endangered Penguin Chicks in South Africa
Feb. 20: For the fifth year, members of Shedd Aquarium's Animal Response Team participated in a rescue mission of endangered penguin chicks in South Africa. Learn about their work.
---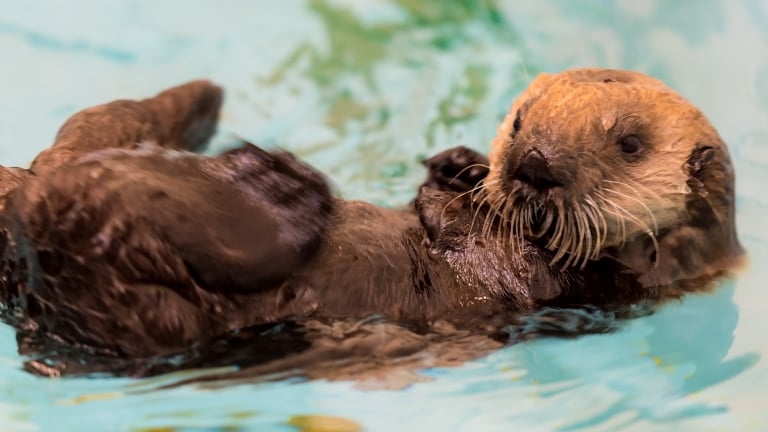 Rescued Baby Sea Otter Finds Home at Shedd Aquarium
Feb. 17, 2016: A 10-week-old sea otter pup rescued after a rough storm in California last month is recovering at her new home in Chicago.
---