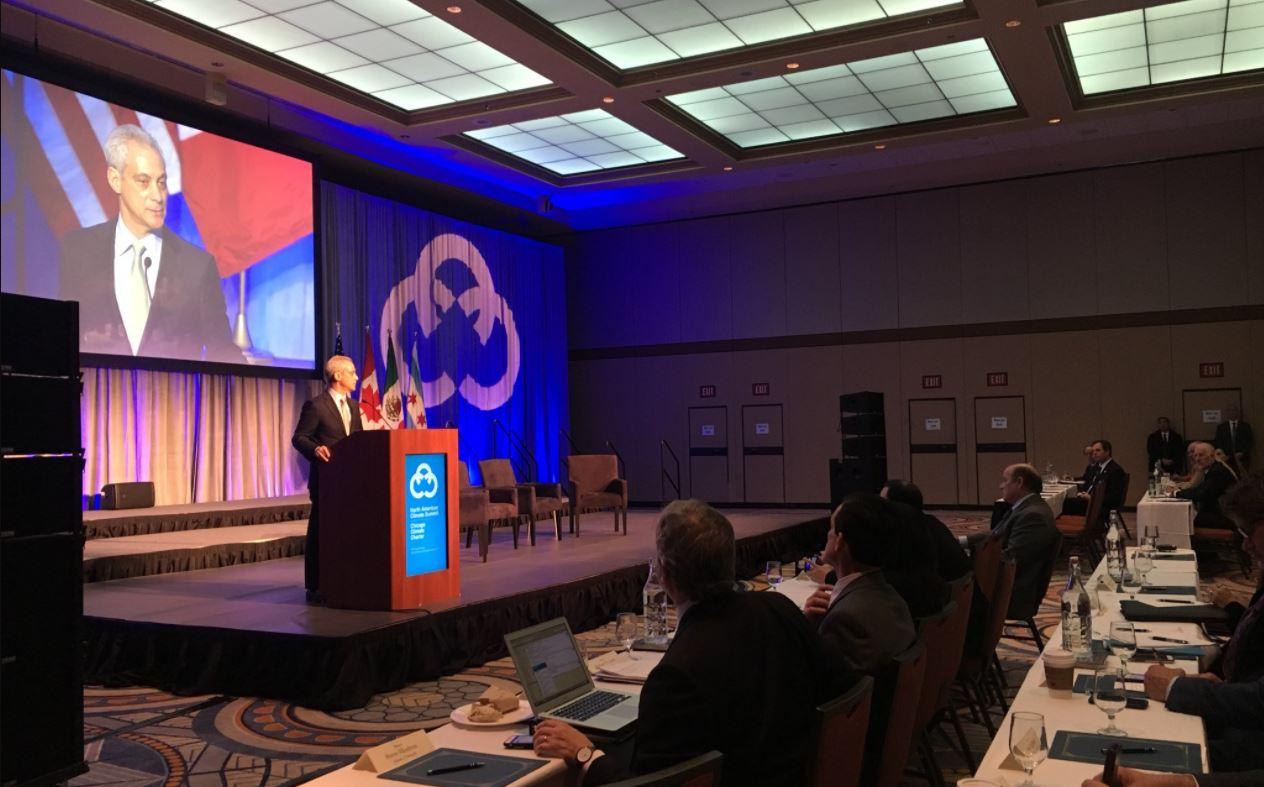 Mayor Rahm Emanuel speaks during a climate change summit Tuesday in Chicago. (Courtesy City of Chicago)
Chicago is looking to transform two vacant lots in East Garfield Park into affordable housing, a proposal made as part of an international sustainability contest that the city hopes will help boost interest among potential developers.
Mayor Rahm Emanuel announced the plan Tuesday at a press conference for a climate change summit in Chicago that featured 50 mayors from across the globe and former President Barack Obama.
Along with pledging to resist the Trump administration's agenda by taking their own actions to combat climate change, Chicago and 16 other cities used the event to announce entries for a new global initiative encouraging cities to turn underutilized sites into sustainable developments. The program, called Reinventing Cities, is based on a similar initiative in Paris launched in 2015 by Mayor Anne Hidalgo, who was in attendance at Tuesday's summit.
Chicago is entering two projects as part of the contest. In addition to the affordable housing proposal, the city is also looking to redevelop two brick buildings near the old Chicago Union Stock Yards in McKinley Park. The buildings, built in 1918 by the Army, were formerly home to the Chicago Board of Education but are currently used to store a mix of city equipment and house other city services.
The city has struggled to sell the buildings for several years.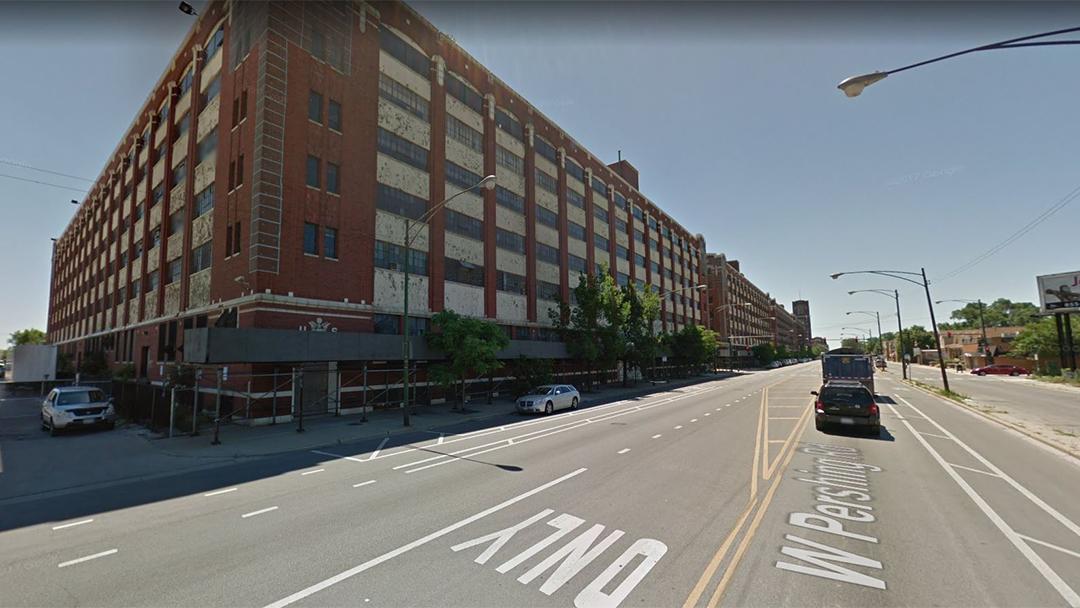 Chicago is looking to redevelop two buildings on West Pershing Road in McKinley Park, above, constructed by the Army in 1918 and formerly occupied by the Chicago Board of Education. (Google Maps)
"These are really beautiful buildings," said David Reifman, Chicago's commissioner of planning and development. "We're hopeful [the contest] will market Chicago and market these sites, which need a little attention. This [McKinley Park] neighborhood has a lot of potential. People have been kind of snooping around this for a while, so maybe this is the kind of thing that pushes it over the edge toward something."
The East Garfield Park project involves about 1.5 acres of empty land across the street from Marshall High School, at the intersection of West 5th Avenue and South Kedzie Avenue. Reifman said the city would like to see the land used for new affordable housing that also meets efficiency standards outlined by the C40 Cities Climate Leadership Group, which runs the sustainability contest.
"We're looking for affordable housing, mixed-use developments on the West Side," he said. "It has to be sustainable, carbon-neutral. That's the emphasis, while at the same time contributing to this community across from Marshall High School."
Finalists for the contest will be announced in March, with winners revealed in December 2018. 
Contact Alex Ruppenthal: @arupp | [email protected] | (773) 509-5623
---
Related stories:
Report: For Minimum Wage Workers, Affordable Housing 'Out of Reach'
June 8: A new housing report offers a bleak look at the cost of renting an apartment in Illinois for those earning minimum wage.
---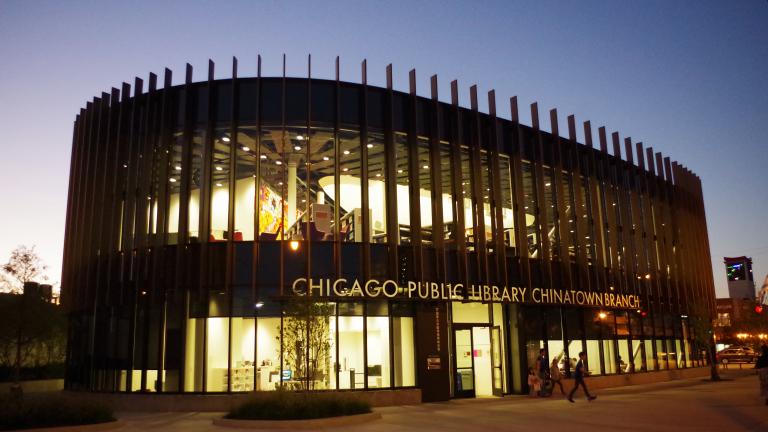 Mixed-Income Housing Plan for 3 Chicago Neighborhoods Moves Forward
June 8: A plan to develop affordable housing units under the same roof as public libraries moved forward Wednesday, when Mayor Rahm Emanuel announced the winning architects and developers for each of the three projects.
---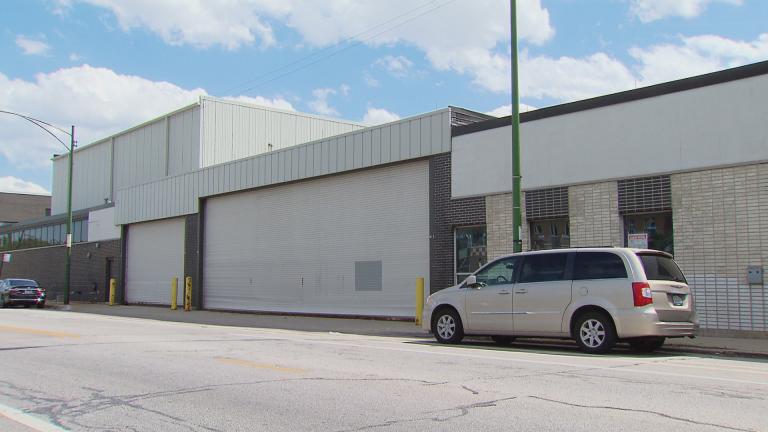 Northwest Side Residents in Affordable Housing Fight
May 22: The fight to bring affordable housing to Jefferson Park has residents polarized and leveling accusations of racism.
---