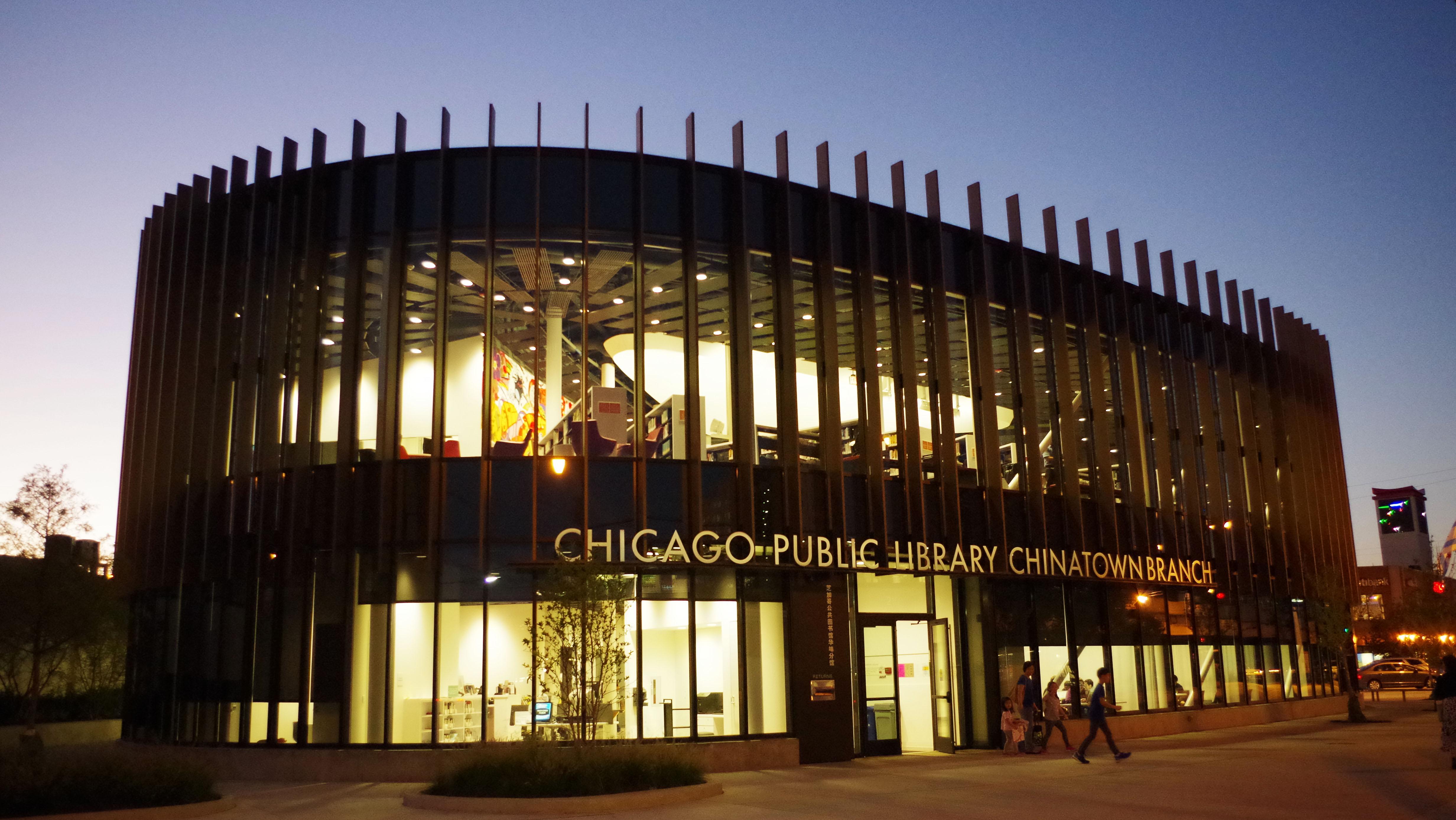 The Chicago Public Library's revamped Chinatown branch opened in 2015 a feng shui-influenced interior design and expansive views of the city. A design competition for three new CPL branches just wrapped up. (Smart Chicago Collaborative's photostream / Flickr)
A plan to develop affordable housing units under the same roof as public libraries moved forward Wednesday, when Mayor Rahm Emanuel announced the winning architects and developers for each of the three projects.
The facilities, which will be developed in the city's Irving Park, West Rogers Park and Little Italy neighborhoods, will include ground floor libraries offering services for both tenants and community members, including early childhood learning programs, homework assistance, and digital tools for teens, according to a statement from the mayor's office.
The mixed-income housing plan, first announced in October 2016, stems from a partnership between the Chicago Housing Authority and the Chicago Public Library. In a press release detailing the project, the mayor's office says the projects will "break from the standard, cookie-cutter designs that are common to government buildings."
---
The architects were selected following a contest co-hosted by the Department of Planning and Development, the Chicago Public Library and the Chicago Housing Authority. They include:
• John Ronan Architects, Independence Branch Library (4022 N. Elston Ave.)
• Perkins + Will, Northtown Branch Library (6800 N. Western Ave.)
• Skidmore, Owings & Merrill, Roosevelt Branch Library (1340 W. Taylor St.)
Independence Branch, which was closed for more than a year after sustaining damages from a fire, has already been completed. Community meetings are being scheduled for the coming months to ensure the projects mirror community needs, according to the mayor's office.
The announcement comes on the heels of a number of recent reports detailing the shortage of affordable housing in the city.
The Institute for Housing at DePaul University recently reported a shortage of nearly 190,000 affordable housing units in Cook County for 2015. A report released by the National Low Income Housing Coalition in March found that Chicago ranks 37th nationwide in terms of affordable housing availability.
A timeline for construction has not been released. The plan will go this summer to City Council and the Chicago Plan Commission for review and approval, according to the mayor's office.
---
Related stories: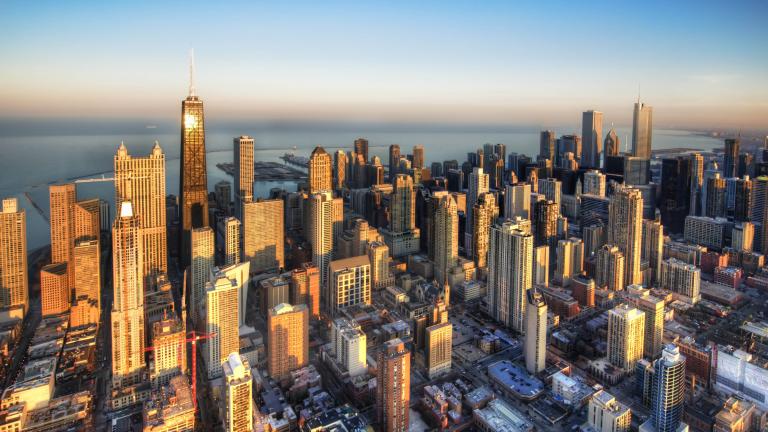 Report: For Minimum Wage Workers, Affordable Housing 'Out of Reach'
June 8: A new housing report offers a bleak look at the cost of renting an apartment in Illinois for those earning minimum wage.
---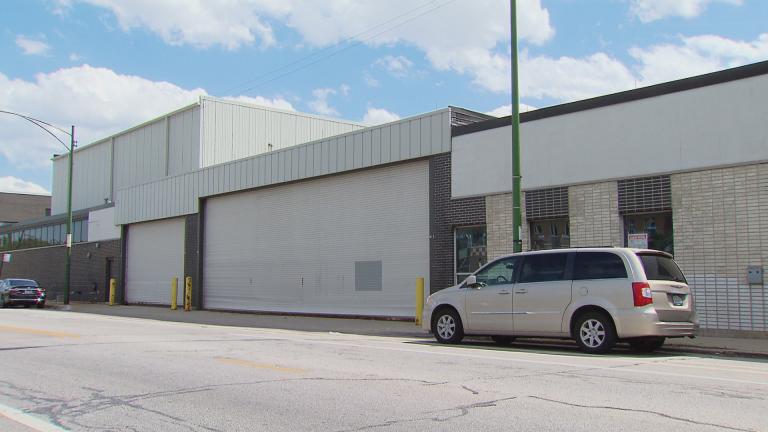 Northwest Side Residents in Affordable Housing Fight
May 22: The fight to bring affordable housing to Jefferson Park has residents polarized and leveling accusations of racism.
---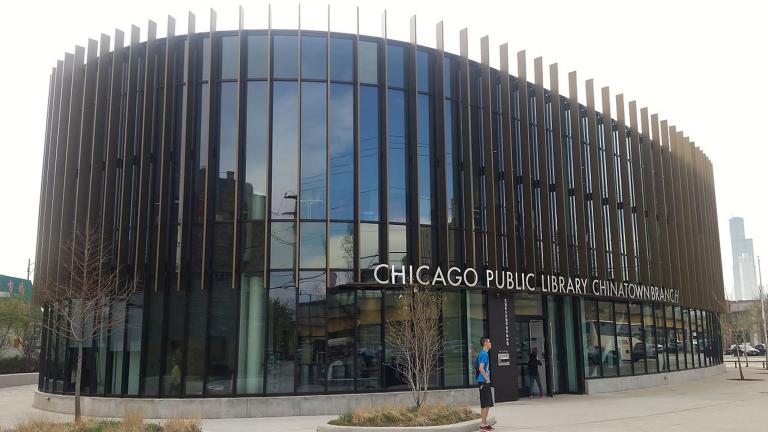 New Mixed-Use Development Plan to Combine Libraries With Housing
Oct. 25, 2016: A new partnership between the Chicago Housing Authority and Chicago Public Libraries will put affordable housing and learning centers under the same roof in three city neighborhoods.
---