It's a political earthquake that is reverberating across multiple layers of government: Longtime U.S. Rep. Luis Gutierrez says he will not seek another term. And the announcement comes as the White House agenda threatens his most passionate cause: immigration reform.
Gutierrez says he is stepping down from Congress after the current term, but he's not retiring from the cause of immigration reform and helping out his home island of Puerto Rico after the devastation caused by Hurricane Maria. He also dropped all kinds of not-so-subtle hints about his future, saying that he would travel the country and set up the infrastructure for 2020, suggesting that a presidential run may be in his future.
Nonetheless, the timing of the decision is a surprise, given Gutierrez's passion for immigration reform and his battle against the Trump administration, which perhaps poses the greatest threat to that cause since he's been in Congress. Last week, Gutierrez led a largely symbolic effort to call for the president's impeachment, but he says it's time for someone else to carry that torch – and that someone is Cook County Commissioner Jesus "Chuy" Garcia, who famously challenged Mayor Rahm Emanuel three years ago into a runoff. Garcia and Gutierrez both cut their teeth working for former Mayor Harold Washington, which is why Garcia got Gutierrez's endorsement Tuesday.
"I'd be a candidate for re-election if Jesus Garcia had not agreed to run," Gutierrez said. "I can't think of a better person to take on Donald Trump than a man born in Mexico, brought to this country under immigrant policies that allowed them to adjust their status and be a member of congress. I can't think of a better example and better vision."
The move is a bit of an about-face for Gutierrez, who endorsed Emanuel over Garcia in the 2015 mayor's race. Gutierrez said he had already given his word to Emanuel when Garcia had entered the race. Garcia says he plans to build upon Gutierrez's legacy in Congress.
"We must expand on the bold leadership on immigration reform Congressman Gutierrez initiated 25 years ago," Garcia said. "We must build on his dynamic legacy and firebrand oratory that has kept the issues front and center."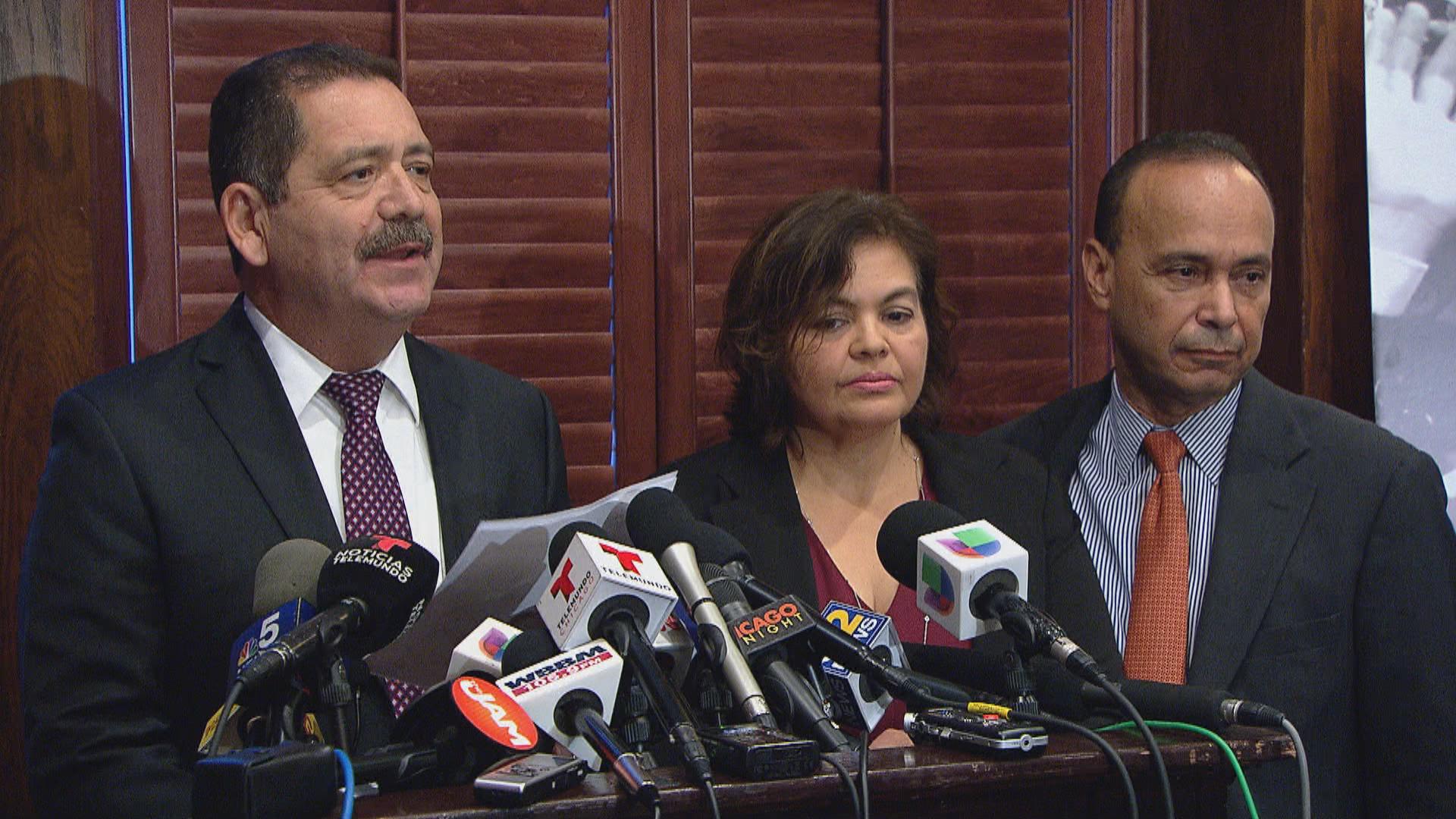 Cook County Commissioner Jesus "Chuy" Garcia speaks on Tuesday, Nov. 28.
Gutierrez has fought passionately for immigration reform throughout his tenure, frequently getting arrested during immigration demonstrations. He sponsored the DREAM Act in 2001, legislation to give undocumented immigrants who were brought to the U.S. by their parents a pathway to citizenship. The fight culminated in the passage of an executive order by President Barack Obama in 2012 known as Deferred Action for Childhood Arrivals, or DACA, that would provide temporary legal status for those immigrants. The program has yet to be renewed and is in danger of going away, as Trump has signaled his desire to withhold renewal of DACA as a chip to get legislation passed to build a wall on the border with Mexico.
The filing deadline is Monday, and Gutierrez had turned in his petitions to run again before yanking them and giving the nod to Garcia. It certainly has the effect of closing off the race to other challengers who do not have the machinery in place to so quickly put a campaign together.
The move also takes Emanuel's most formidable potential challenger for the 2019 mayor's race off the books – clearing the way for his re-election. Alds. Proco "Joe" Moreno (1st Ward), George Cardenas (12th Ward), Carlos Ramirez-Rosa (35th Ward) and Gilbert Villegas (36th Ward) have announced their intent to file petitions to run for the seat.
Moreno and Rosa are longtime Gutierrez allies who say they believe something's fishy about the way this retirement and succession plan was cooked up.
"What if there's a gentleman or lady that doesn't has the resources myself or the other candidates have?" Moreno said. "It's not the best democracy and it's not what we want to do to push the city forward."
"It's not the way I would've handled the situation if I was the congressman and retiring," Rosa said. "I think the Democratic Party benefits when we have open, contested primaries, and we see what happens when we don't turn to the voters and ask them, 'What's the choice you want to make?'"
And there's more intrigue: a longtime Puerto Rican ally to Gutierrez who has recently turned into a bitter foe trolled Tuesday's announcement. North Side state Rep. Luis Arroyo says he has information that he believes pushed Gutierrez to step down, and it has to do with a feud over Puerto Rico. Gutierrez has long advocated for independence; Arroyo is pushing for statehood.
"Luis wants a dictatorship. He can't have that. The people of Puerto Rico voted 97 percent that they want statehood," Arroyo said, adding that he's sitting on information that would have been damaging to Gutierrez, although he's "not at liberty" to say what it is.
Gutierrez shot back at his rival with an allegation of his own.
"He should have a lot of money for those lawyers, because the FBI's hot on his tail," Gutierrez said. "I feel bad for him and the investigation he's under. Everybody should look up and see how he's selling public office. That's a real serious thing."
Gutierrez claims that Arroyo is trading on his access as a state representative to make money with a separate consulting firm that he runs. Arroyo denied that he was under FBI investigation.
Gutierrez started his political career as an advisor to former Chicago Mayor Harold Washington before being elected 26th Ward alderman in Chicago's City Council in 1986. He has flirted with running for mayor over the past 15 years.
Ald. Ricardo Munoz (22nd Ward) got Chuy's endorsement to replace him on the Cook County Board.
Follow Paris Schutz on Twitter: @paschutz
Note: This story was originally published Nov. 27 and has been updated.
---
Related: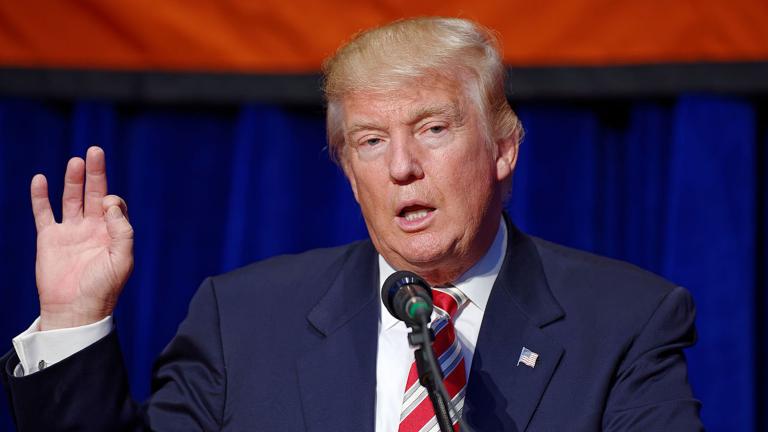 House Democrats Move to Impeach Trump. What Are Their Chances?
Nov. 16: Illinois US Rep. Luis Gutierrez on Wednesday was one of six House Democrats who formally moved to impeach President Donald Trump by filing articles of impeachment.
---