Illinois U.S. Rep. Luis Gutierrez on Wednesday was one of six House Democrats who formally moved to impeach President Donald Trump by filing articles of impeachment.
The resolution is sponsored by Rep. Steven Cohen of Tennessee and, along with Gutierrez, includes as co-sponsors Reps. Al Green of Texas, Marcia Fudge of Ohio, Adriano Espaillat of New York and John Yarmuth of Kentucky.
The filing highlights five charges representing articles of impeachment against Trump.
The first – and perhaps most obvious, in light of special counsel Robert Mueller's ongoing investigation into Russian collusion – is obstruction of justice. It emphasizes Trump's firing of former FBI Director James Comey amid an FBI investigation into Russian election interference. In doing so, the resolution states Trump "has undermined the integrity of his office, brought disrepute on the presidency, and betrayed his trust as President in a manner subversive of constitutional government."
Two subsequent articles pertain to Trump's business holdings, citing the president's refusal to divest from real estate properties around the world or place his financial interests in a blind trust.
Professor Martin Redish, a constitutional law expert at Northwestern University, said Trump is in unchartered territory when it comes to a possible violation of the Constitution's emoluments clause, which forbids the U.S. president from receiving gifts or other financial benefits from foreign governments.
"The emoluments clause is a foundational principle of the Constitution designed to avoid corruption, but we've never had to worry about it before because we've never had a president who's been operating businesses all over the world and still involved in it during his presidency," Redish said.
Lawrence Stein, a trial attorney at a Chicago law firm who is involved in Republican politics, said criticizing Trump for not placing his assets in a blind trust, something his presidential predecessors Bill Clinton and George W. Bush did, is irrational.
"If those assets earn income from foreign sources, they were receiving emoluments, under Rep. Cohen's theory, even though they might not have known about it if it was truly a blind trust," Stein said. "If you put your assets in a blind trust, that doesn't change who owns the assets, that just changes what you know."
The fourth article points to an undermining or interference with the independence of the federal judiciary, in part by publicly criticizing federal judges overseeing ongoing cases. The final article characterizes some actions by Trump as efforts to delegitimize the press or limit coverage, undermining the freedom of the press guaranteed under the First Amendment.
Cohen has acknowledged that the Republican-controlled House is unlikely to proceed with impeachment hearings, but that his group of Democratic co-signers will meet periodically to discuss the articles of impeachment and how Trump may have violated them.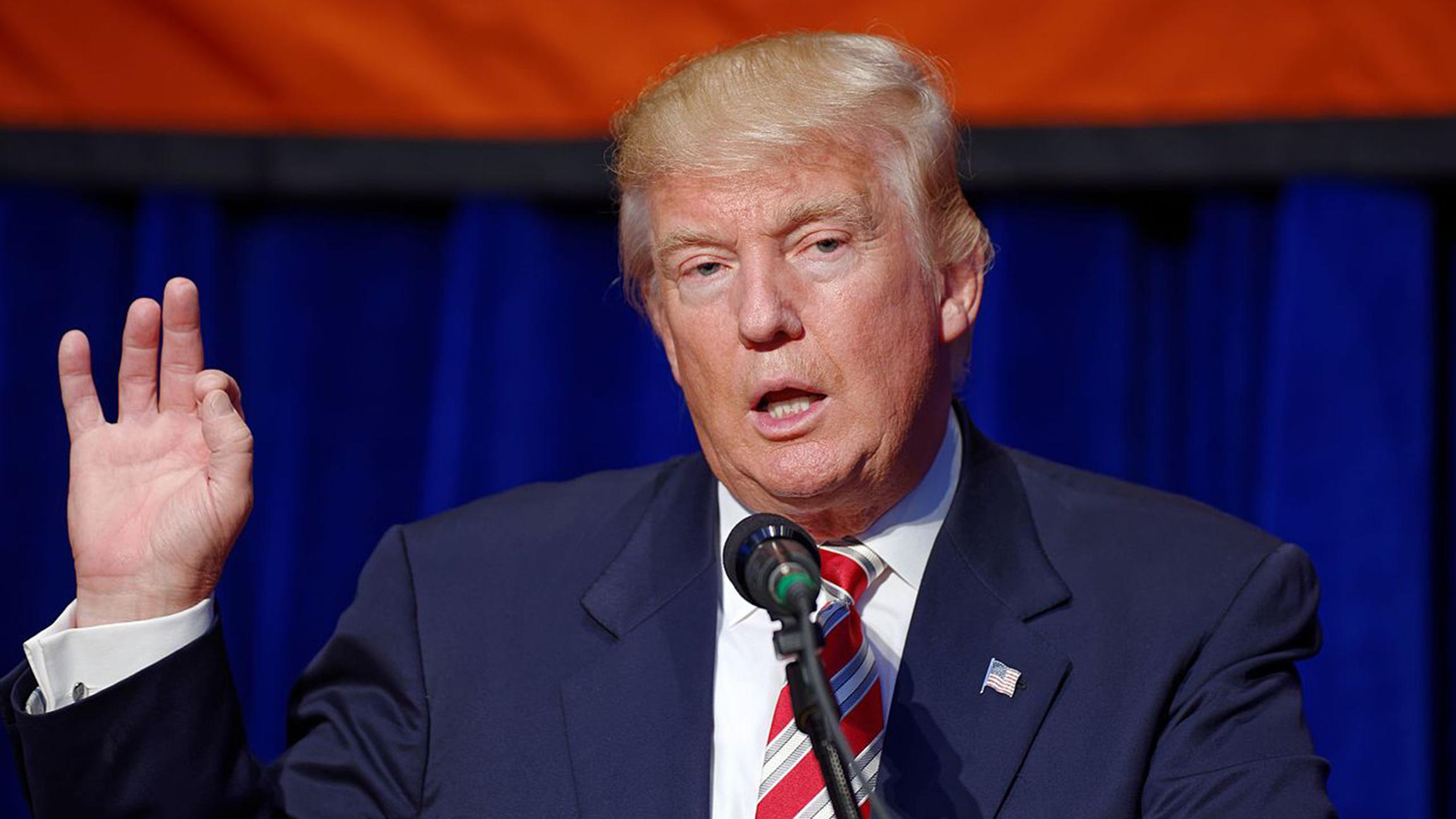 (Michael Vadon / Wikimedia Commons)
The U.S. Constitution defines grounds for impeachment, a process which beings in the House, as "treason, bribery, and other high crimes and misdemeanors." Some of those crimes, such as "treason," are specifically defined in the Constitution – others, like "bribery," are not.
In 1970, former President Gerald Ford famously said "an impeachable offense is whatever a majority of the House of Representatives considers it to be at a given moment in history."
Redish and Stein join Chicago Tonight's Eddie Arruza to discuss the latest effort to impeach Trump.
---
Related stories: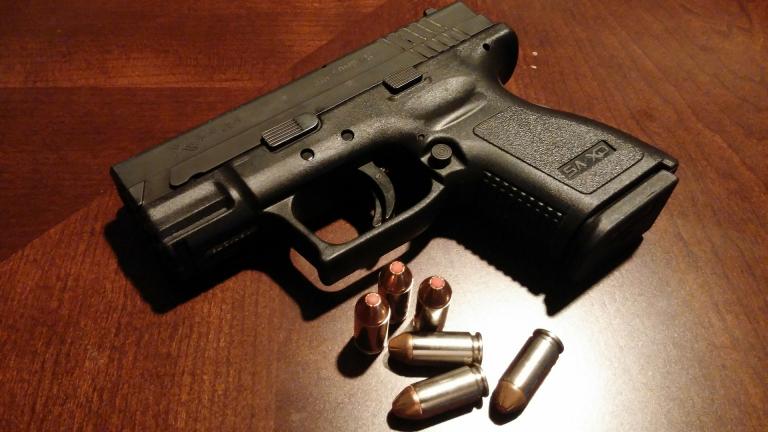 Why Does Trump Keep Saying Chicago Has 'Strongest' Gun Laws?
Nov. 8: President Donald Trump this week again claimed—erroneously—that Chicago has the "strongest gun laws in our nation," pushing back against the idea the tough legislation will reduce gun violence.
---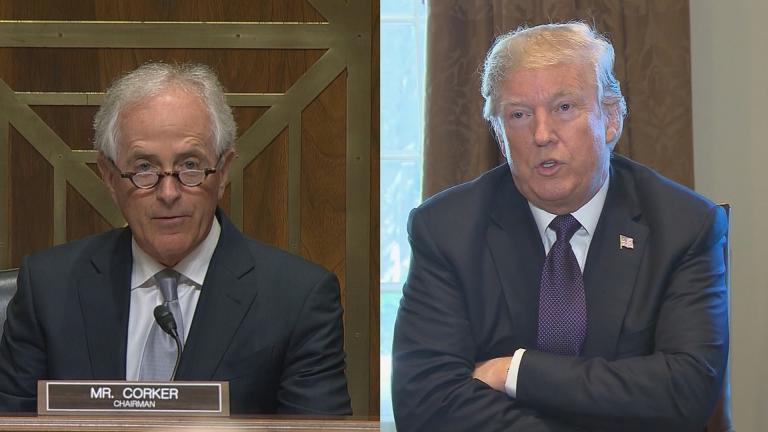 Scathing Criticism of Trump Fails to Undermine Base Support
Oct. 26: Blistering attacks against President Donald Trump coming from members of his own party. Local Republicans give us their take on the turmoil dividing Washington.
---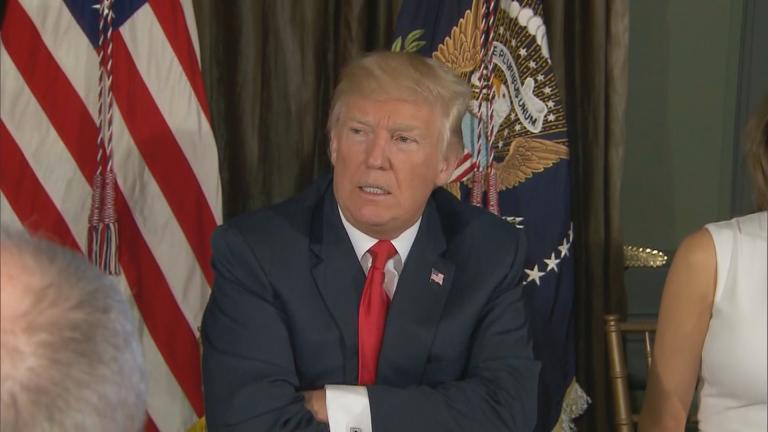 GOP Senator Warns Trump's Recklessness Could Lead to World War III
Oct. 9: Cryptic comments, contradictory statements and tweets: President Donald Trump's foreign policy approach has some members of his own party on edge.
---