It's a certainty that Illinois' Congressional delegation – currently made up of 11 Democrats and seven Republicans – will see at least some turnover next year, given that U.S. Rep. Luis Guiterrez, D-4th District, isn't running for re-election.
The opportunity to replace him has made the Democratic primary one of several highly competitive contests in the March 20 primary, including an intraparty feud, a primary fight for an open seat and a seven-person matchup, the winner of which will go on to what's expected to be a close contest in November's general election.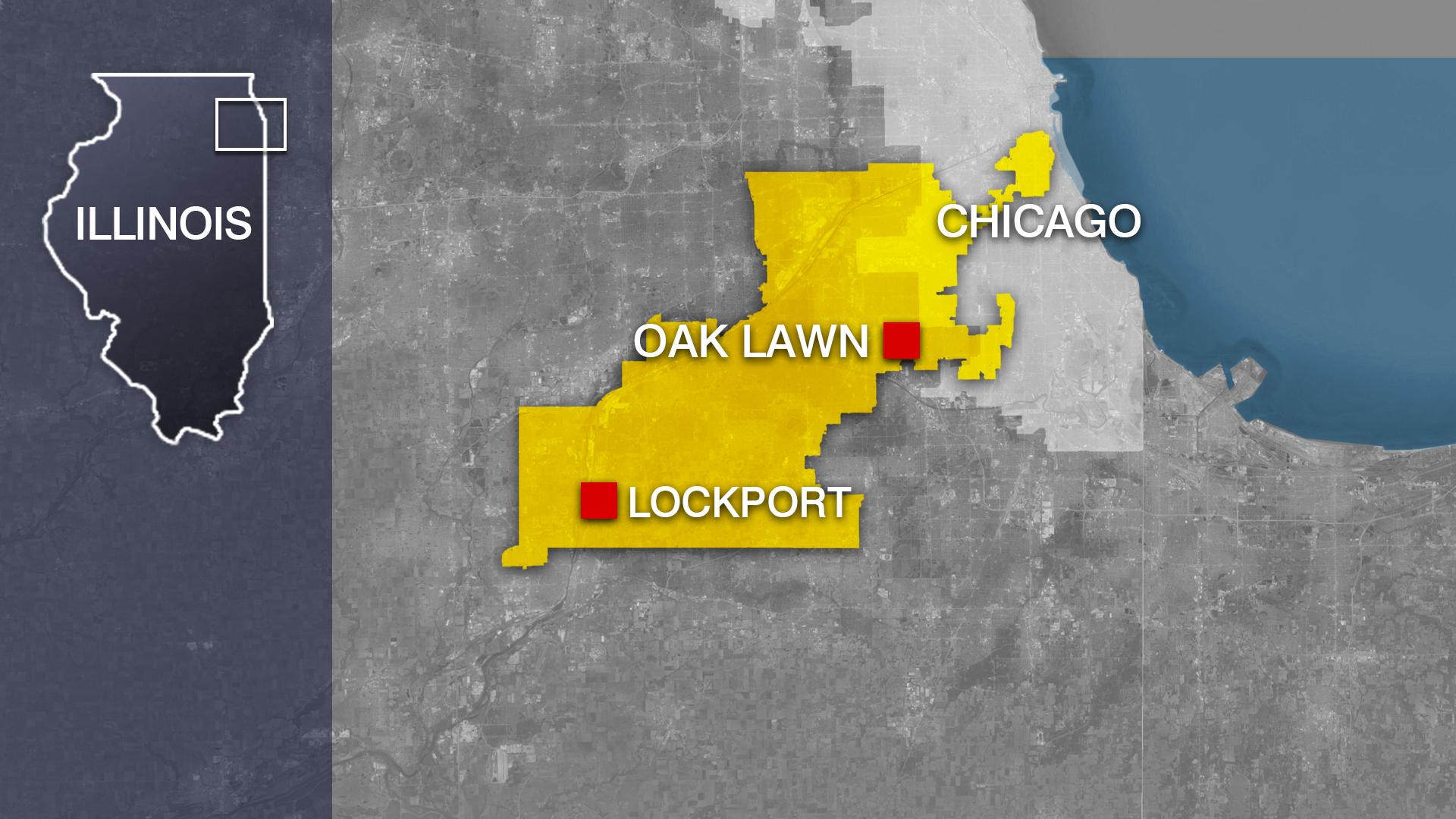 The 3rd Congressional District: This largely suburban, Democratic-leaning district reaches roughly from the southwest edge of the city, to the southwestern suburbs (parts of Western Springs and Burbank) and down to northeastern Will County (Lockport).
U.S. Rep. Dan Lipinski, D-Western Springs, has represented the district since 2005 (his dad, Bill Lipinski, was his predecessor).
Typically, party leaders focus their efforts on winning seats from the other party when an incumbent is securely in place. But something unusual is happening in this race (so unusual, it's attracting national attention): Democrat Marie Newman of LaGrange is mounting a serious challenge.
Newman has experience in marketing, and done nonprofit work with anti-bullying and the gun control group Moms Demand Action.
Some see the contest as a microcosm of the country's divisions, and of the future of the Democratic Party, split between moderate and progressive factions. 
Newman has racked up endorsements from progressive groups, as well as from some of Lipinski's Democratic peers in the U.S. House, including U.S. Rep. Jan Schakowsky (8th District) and Gutierrez.
Newman says Lipinski's votes against the Affordable Care Act and his anti-abortion rights stance show that he is out of line in a district where Vermont Sen. Bernie Sanders prevailed in the last presidential primary.
Lipinski says he's a pragmatic moderate who stands by his values, and that now, more than ever, that's what Congress needs. He's got powerful backers too, including labor unions like the AFL-CIO.
Lipinski has the advantage of name recognition; Newman says her polling shows that once constituents learn his positions, they favor her. It remains to be seen whether she'll have the money to take the message to voters.
The winner will face Republican Arthur Jones of Lyons in the general election.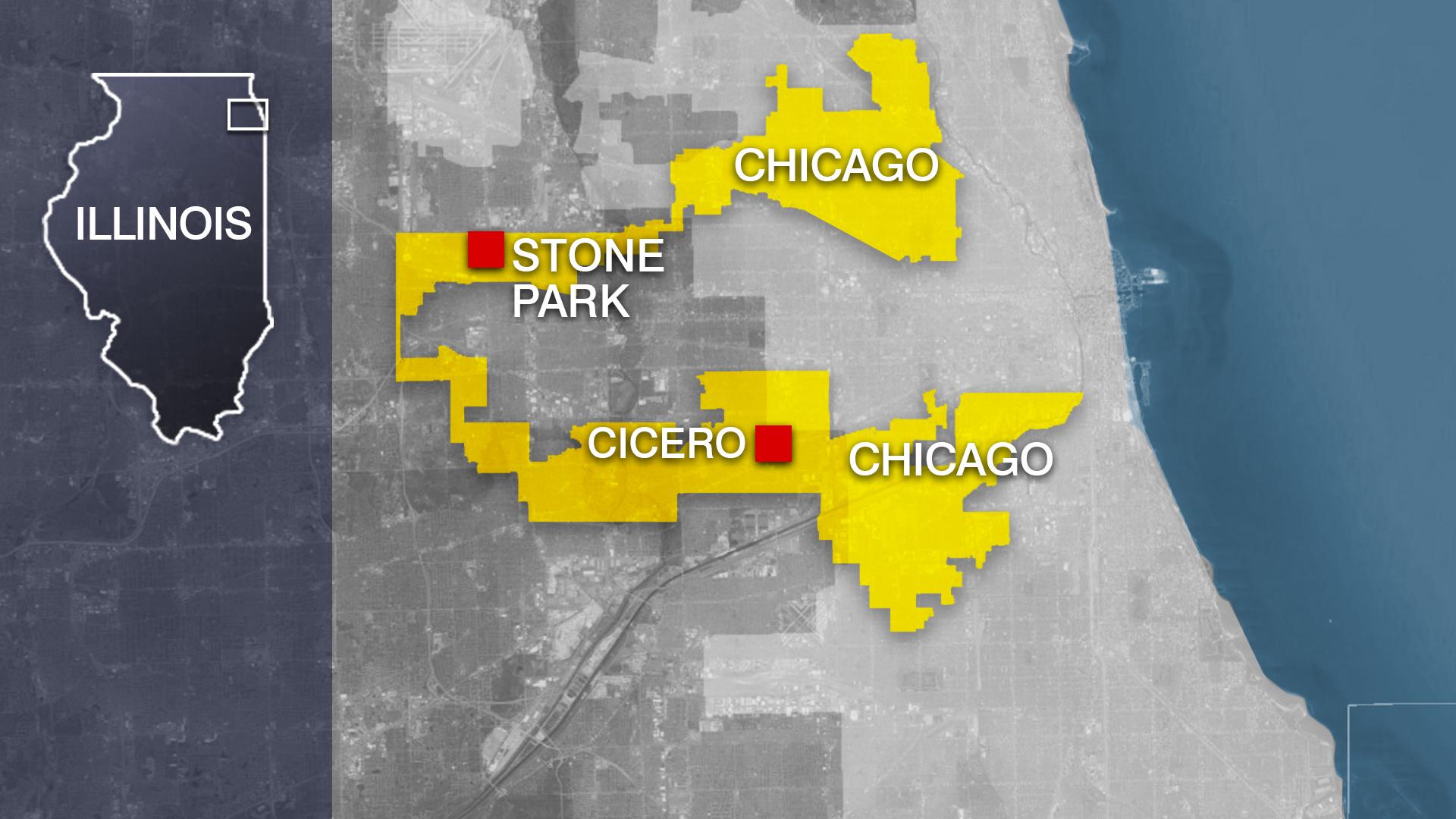 The 4th Congressional District: The "blue" district looks like a "C" and covers Logan Square, Melrose Park and reaches into Westchester, then to Cicero before hitting Little Village and near the Back of the Yards.
Guiterrez, known for his immigrant rights advocacy, is vacating the seat.
It's a whole lot easier to win a seat when you don't have to fight to push someone out of it, so a lot of Chicagoans jumped in to try:
• Sol Flores, who is director of La Casa Norte, a community organization that helps homeless or near-homeless youth and families.
• County Commissioner Jesus "Chuy" Garcia
• Chicago policeman Richard Gonzalez
• Chicago Ald. Raymond Lopez
• Chicago Ald. Proco "Joe" Moreno
Garcia has the lead by a long shot, according to a poll released Thursday by his campaign. It's not surprising, given the name recognition he gained in the April 2015 mayoral runoff with Chicago Mayor Rahm Emanuel. Gutierrez has endorsed Garcia, and Ald. Carlos Ramirez-Rosa dropped out of the race, after basically saying that there was no point because his research made clear Garcia was so formidable.
Still, other candidates are working to stand out.
At the Women's March last Saturday, as Flores was surrounded by thousands of women shouting about the need for more women to hold public office, she said she's undeterred: She has the energy, and the community connections, and she wants to represent a new generation in D.C.
The winner of the primary will face Republican Mark Wayne Lorch, also of Chicago, in the general election.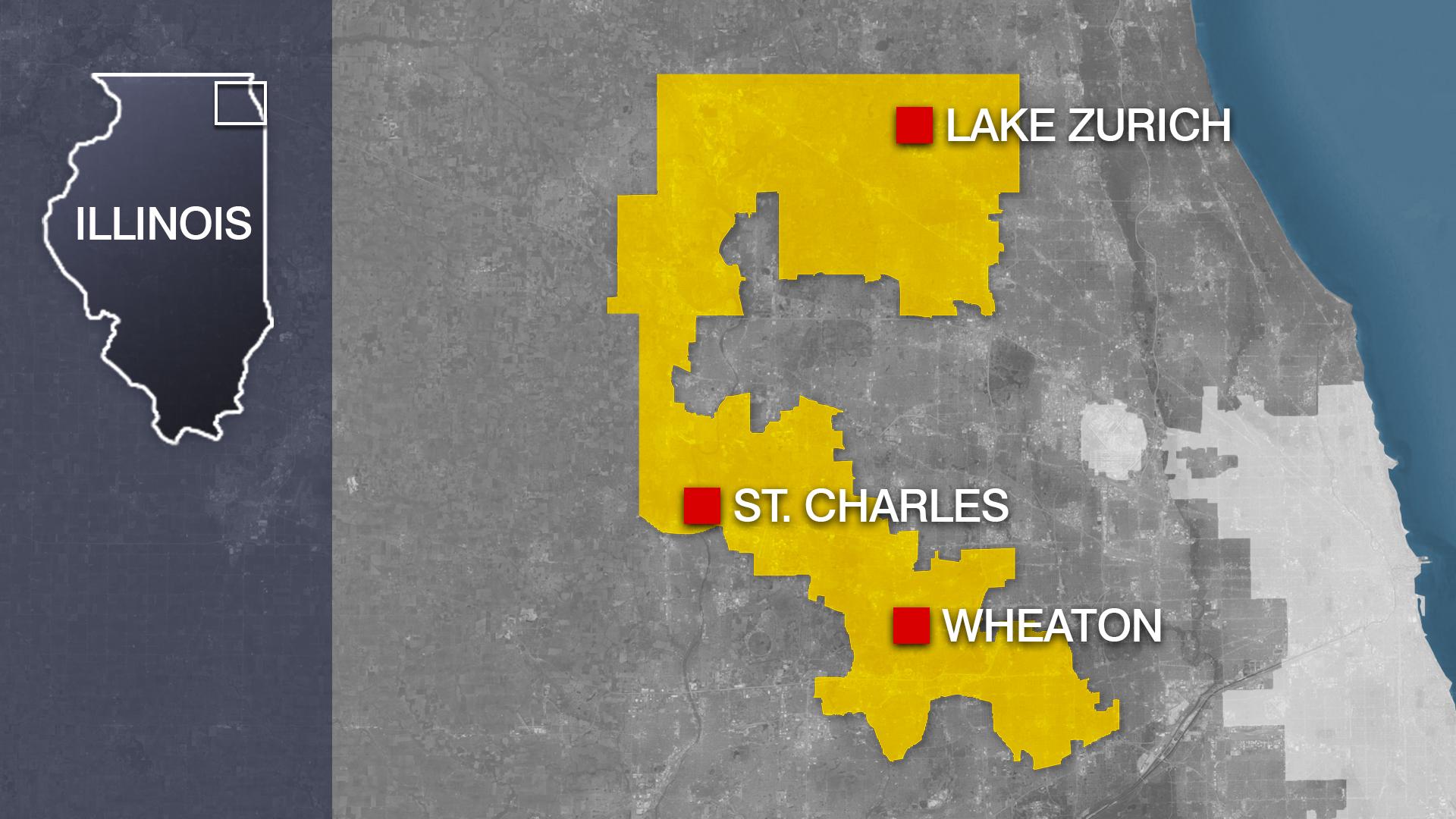 The 6th Congressional District: This suburban district covers ground in Barrington, bending to Algonquin, then dipping through much of DuPage County, including Wheaton.
Republican U.S. Rep. Peter Roskam is from Wheaton, and has no challenger.
But seven Democrats are competing for the opportunity to take him on come November.
In alphabetical order, they are:
• Sean Casten of Downers Grove
• Carole Cheney of Naperville
• Amanda Howland of Lake Zurich
• Ryan Huffman of Palatine
• Kelly Mazeski of Barrington Hills
• Becky Anderson Wilkins of Naperville
• Jennifer Zordani of Clarendon Hills
The race has also attracted some national attention: While the district had been presumed to be solidly GOP, pollsters now classify it as a swing district.
Given their animosity for President Donald Trump, Democrats are highly motived to win his seat, particularly because of Roskam's roles as a major player (he's the Tax Policy Chairman for the powerful Ways and Means committee) in helping to pass the Republican federal tax overhaul, which Democrats bemoan as gifting the wealthy with tax cuts and saddling the middle and lower classes. Roskam is now part of a panel that's taking up an overhaul of Obamacare.
Whoever ultimately wins these seats, could have a short-lived tenure in Washington – and not just because of the typical political winds.
Illinois' population losses mean the state stands to lose one, if not two, of its 18 seats in Congress following the 2020 census. 
Follow Amanda Vinicky on Twitter: @AmandaVinicky
---
Related stories: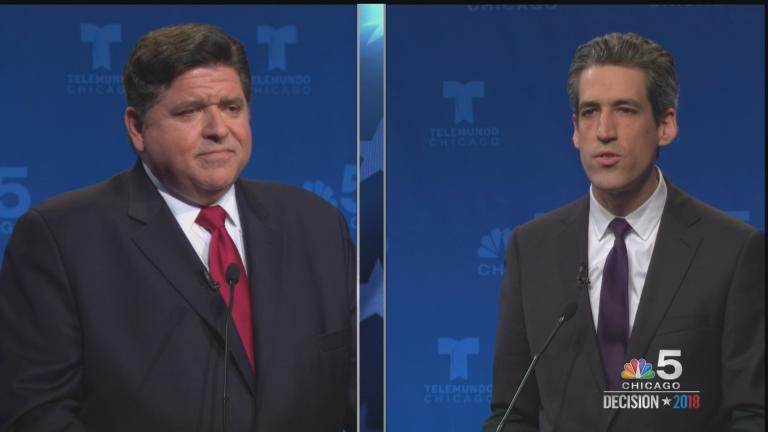 Democratic Candidates for Governor Square Off in First Televised Debate
Jan. 24: The gloves came off Tuesday as Democratic candidates for governor faced off on TV. Carol Marin and guests discuss the latest on that race, and the crowded Democratic field for attorney general.
---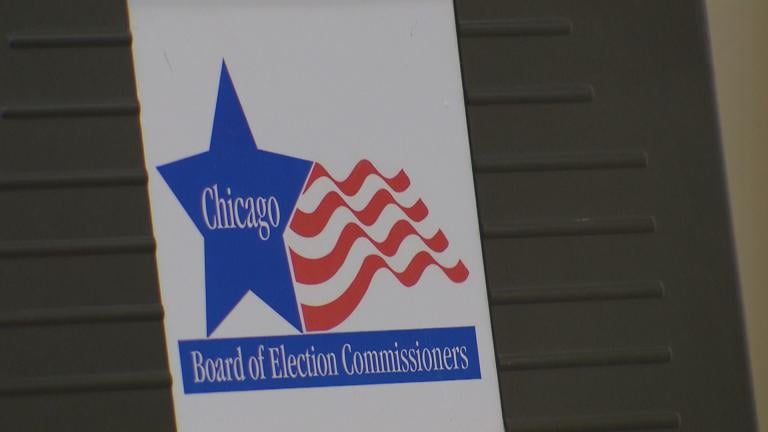 Early Voting for Illinois Primary Election Less Than a Month Away
Jan. 11: The Illinois primary is March 20, but you don't have to wait until then to cast your ballot.
---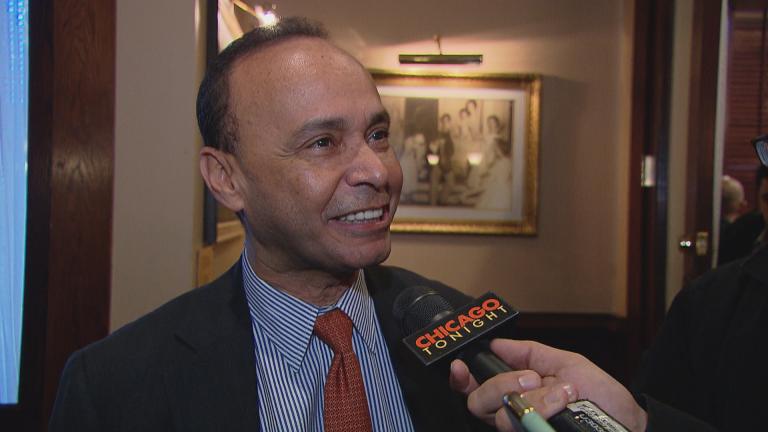 Rep. Luis Gutierrez's Retirement Shakes Up Political Scene
Nov. 28: It's a political earthquake that is reverberating across multiple layers of government: Longtime U.S. Rep. Luis Gutierrez says he will not seek another term.
---