Going to a concert in Chicago? It may soon cost a lot more to see shows at big venues like the United Center and Wrigley Field. And users of ride-sharing services like those offered by Lyft and Uber may soon be paying more for their rides.
The City Council on Monday advanced the mayor's 2018 budget proposal which contains these items and more, but not without some trepidation from aldermen.
Aldermen voiced their concerns about some specifics to representatives from the city's budget office, but in the end the proposals easily sailed through. One of the more notable statistics revealed concerns where the city's property tax money goes. According to the budget office, the city will take in $1.4 billion in property tax revenue. Some $900 million of that goes toward pension payments, $415 million toward long-term debt payments, and $95 million is left over for libraries.
The $900 million amount doesn't even reflect the total payment that taxpayers put into city workers pension funds – that number is $1.19 billion, with extra money coming from water and sewer fees and other sources. Though there is no new property tax proposal, taxes will go up 63 million this year as part of the massive $550 million phased in property tax increase that passed three years ago
It's important to note this represents taxpayers paying for the sins of the past, as pension payments were routinely skipped or underfunded. The city has other sources of revenue, like the sales tax and real estate transfer tax.
There is heavy lobbying going on regarding the amusement tax on concerts and cultural events. The current tax for cultural events across the board is 5 percent. The proposal is to hike that to 9 percent for venues that have more than 1,500 seats and get rid of the tax altogether for venues smaller than that. Small club owners say it could spur the creative industry in Chicago by giving young and cutting-edge acts a chance to thrive.
"I plan to use some of these funds to create more programming with local artists, local bands, local DJs" said Joe Shanahan, the owner of Metro/Smartbar and Double Door. "These are the up-and-coming artists. The ones that are more established, they move on to bigger venues."
But all the major sports franchises teamed up to oppose this tax, and put out the following statement:
"By driving this tax to one of the highest in the country, Chicago will lose concerts. As the shows leave, so do the dollars that flow through restaurants, cabs and hotels on any given show night. And despite what our political leaders believe, the losses will far surpass any gains a tax increase was intended to garner."
Regarding ride-sharing services, the proposal is to increase the city ride-share surcharge from 40 cents a ride to 55 cents next year and then to 60 cents in 2019, with all the money – $16 million to $20 million worth – being transferred over to the Chicago Transit Authority for station and track upgrades. Aldermen on Monday expressed concerns about  giving money away to their sister agency, the CTA, without having some kind of control over how the funds are spent.
"There's a hesitance among my colleagues and myself to head down this path without a direct accountability to this body," said Ald. Brendan Reilly (42nd Ward). "That's the conundrum, that's the spot that we're in and I'm trying to wrestle with that."
CTA Chief of Staff Sylvia Garcia said that the agency would be open to listening to the City Council, even though they do not have authority over the agency.
"We never shy away from the calls from all of you," Garcia said. "We're always happy to have conversations with aldermen individually about what's going on at the CTA."
That ordinance also loosens restrictions on the taxi industry to make it more like ride-sharing services.
Also in this budget, a $1.10 in the phone fee to $5 a month and an increase in retail food license fees. The full City Council will vote next Tuesday.
Follow Paris Schutz on Twitter: @paschutz
---
Related stories: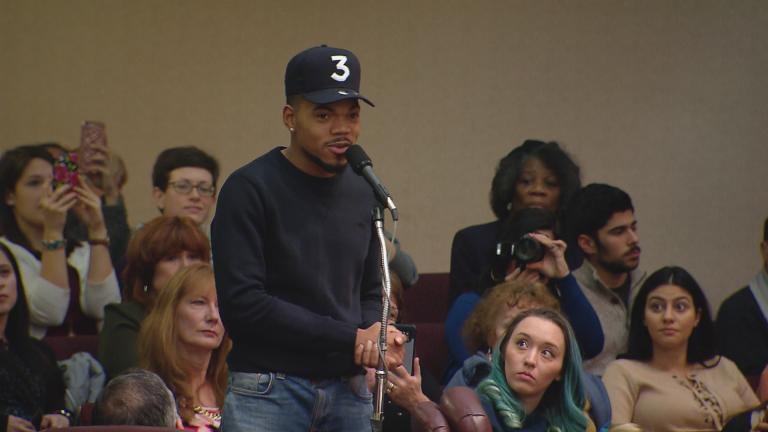 Chance the Rapper Scolds Chicago City Council
Nov. 8: Grammy winner and Chicago native Chance the Rapper showed up at Wednesday's City Council meeting to give aldermen—and Mayor Rahm Emanuel—a piece of his mind.
---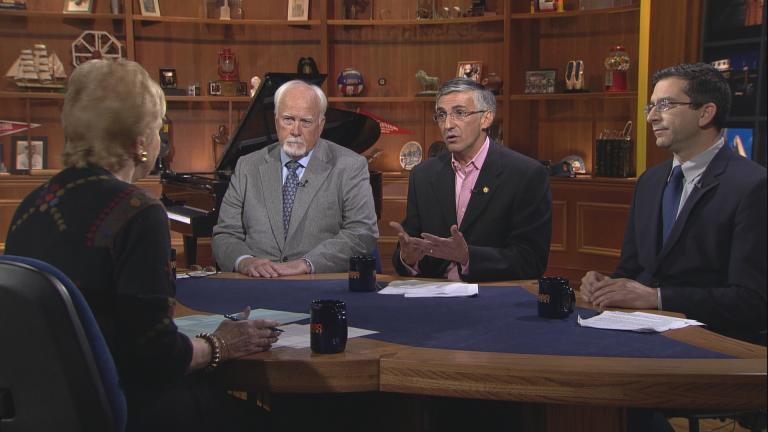 Chicago Aldermen Discuss City Budget, Fiscal Priorities
Oct. 23: City budget hearings are underway. A panel of aldermen joins us with their take on the city budget and Chicago's long-term fiscal health.
---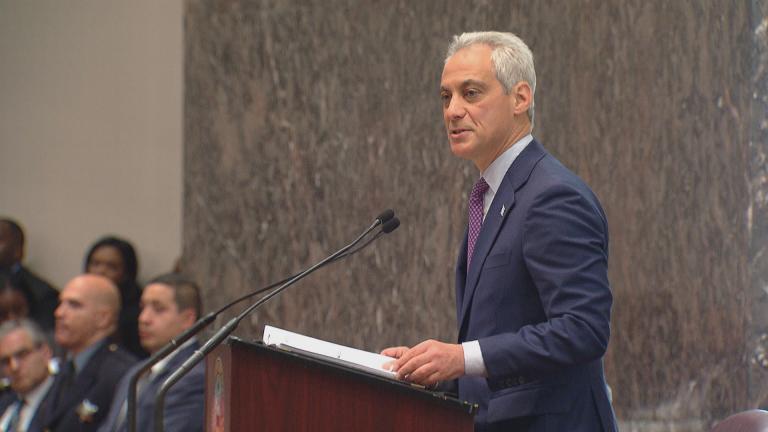 Fee Hikes, New Spending in 2018 City Budget
Oct. 18: Mayor Rahm Emanuel says city finances are finally "back on track" after years of fiscal uncertainty and poor credit ratings. But does the claim hold true?
---