Mayor Rahm Emanuel says city finances are finally "back on track" after years of fiscal uncertainty and poor credit ratings. But does the mayor's claim really hold true? To balance this year's budget, Emanuel is targeting some new fees and taxes to be able to hold the line on property taxes.
The city will be spending more money than last year and will have to find ways to pay for it. Some of the highlights of the proposed budget, unveiled Wednesday, include a $114 million gap, $123.8 million in new spending, and an early end to the fiscal practice known as "scoop and toss," or borrowing to pay back debt that is about to come due.
The new spending includes completing the two-year goal to hire nearly 1,000 new police officers. That means nearly 1,000 additional officers on top of any hiring to fill vacancies and retirements.
The spending also includes $27 million in police reform, training and oversight efforts, and $80 million for Chicago Public Schools security costs.
Emanuel proposes to pay for these new initiatives by, in part, raising the amusement tax on large venues from 5 percent to 9 percent, but that will be paired with eliminating the amusement tax altogether on small theaters and venues.
He also proposes increasing the current 911 phone charge from $3.90 to $5, and a new 15-cent rideshare surcharge on Uber and Lyft. The mayor claims that ratings agencies are taking note that the fiscal house, after years of massive deficits and borrowing, is on the right track.
"The days of fiscal smoke and mirrors are behind us," Emanuel said in his budget address before the City Council on Wednesday morning. "The days of selling off assets to balance the budget and pay Chicago's bills are behind us. The days of raiding the rainy day fund to keep the city afloat are behind us. With this budget we will continue saving for Chicago's future, rather than selling it short."
The four city public worker pension systems that were the giant elephants in the room are stable for the time being, but in three years, the required payments into those systems will start to dramatically increase.
So, 2018 could be seen as a period of relative calm before yet another storm. That being said, the budget got favorable marks from fiscal watchdog Laurence Msall of the Civic Federation.
"This is a reasonable claim being put before the City Council that moves the city forward and honors the commitment to hire a lot more policemen," Msall said.
The mayor has historically had little trouble getting City Council to pass his budget. This year purports to be no different. There are some progressive aldermen who are upset that the mayor isn't considering different revenue streams, however, like a corporate head tax or a corporate lease tax.
"We should look at a graduated city income tax once we get the authority (from Springfield) for a graduated income tax," said Ald. John Arena (40th Ward).
Others say the process isn't entirely transparent.
"The gorilla in the room is, the mayor and the governor sent in an offer to Amazon. How will that impact the city's finances? Why are you not including that in this budget?" said Ald. Carlos Rosa (35th Ward).
Other aldermen felt that the tax fatigue that has cost the county beverage tax has spread to the city.
"We're not the beverage tax people," said Ald. Carrie Austin (34th Ward). "I think that the general public will be OK with the amounts we've brought forth."
The new budget doesn't institute any new property tax hikes, but property taxes will rise as a result of the hike from three years ago. Plus, there are new CPS property tax levies that will take effect, something that the Chicago Teachers Union says is an unfortunate way to fund the needs in public schools.
"Property owners out in the neighborhoods are paying almost $400 million more," said the CTU's Jesse Sharkey. "What the mayor didn't do was tap into TIF reserves, tax high net worth individuals; the corporate head tax continues to be off the table. Once again, the revenue is coming of the backs of people who can least afford to pay."
Some other elements of this budget include what the mayor believes will be tens of millions of dollars in savings on debt service payments because of a new borrowing apparatus that has been set up that is separate from the city.
And the homeowner's exemption, thanks to a bill in Springfield that passed last year, is increasing from $7,000 to $10,000. That means everyone can claim a smidge of a reduction on their property taxes next year.
Follow Paris Schutz on Twitter: @paschutz
---
Related stories: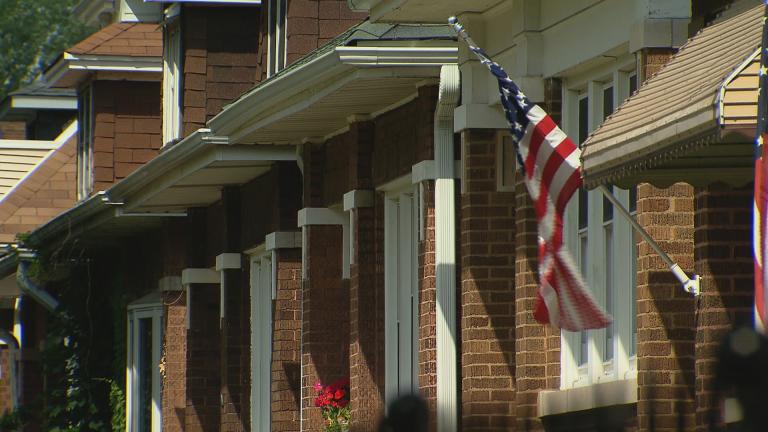 Mayor Promises Tax Relief for Homeowners in 2018 City Budget Proposal
Oct. 16: Some fee hikes and tax relief in the upcoming city budget. Mayor Rahm Emanuel is promising tax relief for homeowners as part of his 2018 city budget proposal.
---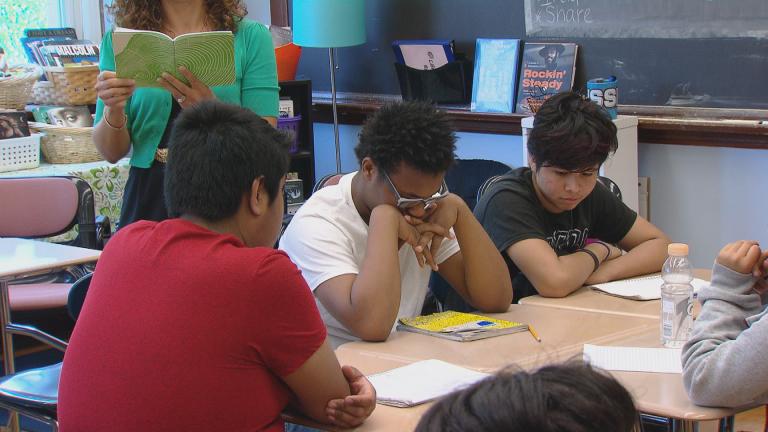 With Education Funding Reform Comes a Squeeze for Chicago Taxpayers
Aug. 30: Exactly how much more money can Chicago homeowners expect to pay to fund Chicago teacher pensions?
---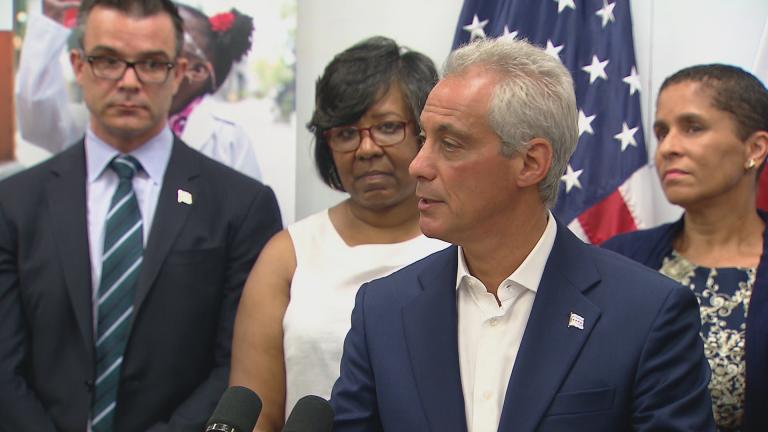 City Forecasts Smallest Budget Gap in a Decade
July 31: Preliminary numbers released Monday show that the city's financial picture is improving. But is the news all good?
---