Grammy winner and Chicago native Chance the Rapper showed up at Wednesday's City Council meeting to give aldermen—and Mayor Rahm Emanuel—a piece of his mind.
Chance, born Chancelor Bennett, attended the meeting to voice his opposition to a nearly $100 million police and fire training academy that Emanuel has proposed building on the city's West Side. 
The Department of Justice has said the city needs the academy in order to boost its training protocols. It would be located on the 4300 block of Chicago Avenue in the West Garfield Park neighborhood and would be paid for, in part, by selling off the nine police and fire academies that currently exist across the city and consolidating them into one facility. But that still leaves about $37 million the city would need to find to complete the project. The mayor's office has been vague about where those dollars would come from, but has floated the idea of having the Chicago Infrastructure Trust front it. This has angered a constituency led by Chance the Rapper who say if the city can produce that kind of money, it ought to go toward mental health services and schools, not a police academy.
"What are you thinking? There's a lot of ways to transform the city that don't have anything to do with police training," Chance said. "I'm pretty sure this will be a victorious day for us if you guys end this meeting with your foot down on something you know is illogical. I also don't want to take anything away from the West Side, I think the West Side deserves more attention than it's been getting. I just think there's better ways to go about it."
Despite Chance's plea, the ordinance authorizing the $10 million purchase of the land to start building the academy sailed through City Council with a landslide vote of 48-1. But dozens of aldermen felt compelled to get up and vociferously defend the project as a good use of taxpayer dollars.
"We need to do more. We don't want to see schools close," said Ald. Emma Mitts, whose 37th Ward will be the recipient of the academy. "We want to invest in them. But don't stop this project."
Ald. Joe Moore, 49th Ward, says the project will be an economic development and safety boon to the surrounding area.
"It means hundreds of police officers will be coming through the West Side every day, adding a public safety presence to the West Side neighborhood and comfort to the residents living there," Moore said.
Emanuel stepped out of the council chambers during Chance's testimony to call his mother and wish her a happy birthday, he said. While he applauded the rapper's dedication to being an active citizen, he said they didn't see eye-to-eye on this issue.
"I do not want to see our kids learning in hallways and stairwells, but that doesn't mean our police and fire have to be in facilities of 40 years ago," Emanuel said.
Also on the agenda Wednesday at City Council: new regulations for the rideshare industry.
The regulations will be part of the coming year's budget and the rules were just finalized after negotiations with taxi and rideshare representatives. The takeaway for the taxi industry is that rideshare is here to stay, and the best they can hope for is getting rid of regulations to level the playing field. There will be a new surcharge on rideshare of 15 cents next year and 20 cents the year after, with that money going toward Chicago Transit Authority improvements. The new ordinance also promotes the use of GPS apps for taxi companies, which will also give them some flexibility in what fares they can charge, instead of always being bound to one standard fare. It also reduces regulations to make it easier to become a taxi driver, and puts new criminal background check procedures on both taxi and rideshare drivers. It will also allow taxi drivers to keep their cars on the road longer: 10 years instead of seven years.
The city's Business Affairs and Consumer Protection Commissioner says this is all part of a grand compromise.
"The overriding message here is leveling the playing field, deregulating where needed, and enhancing consumer and safety protections where needed on both sides," said Rosa Escareno, the city's Commissioner of Business Affairs and Consumer Protection. The rideshare ordinance will be voted along with the mayor's budget, which should easily have the votes to pass.
Also on Wednesday, City Council approved new sexual harassment guidelines which will basically apply all of the sexual harassment rules and punishments to city employees to elected officials—namely alderpeople and the mayor—who will now be held accountable for their behavior along with the rest of the city employees.
Follow Paris Schutz on Twitter: @paschutz
---
Related stories: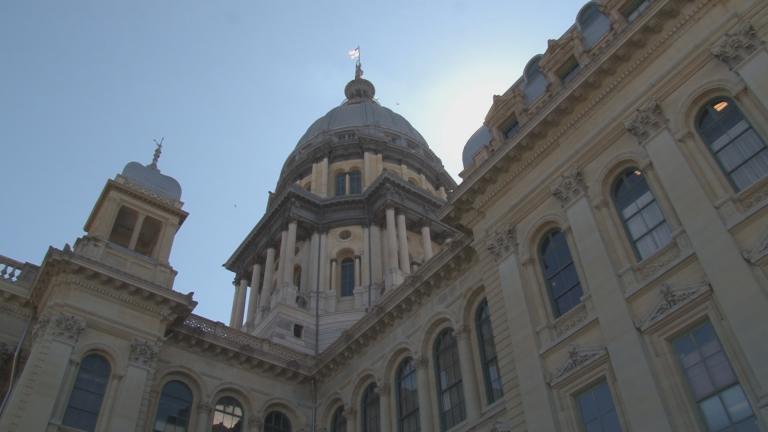 State Lawmakers Scramble to Tackle Charges of Sexual Harassment
Nov.6: Legislators return to Springfield on Tuesday for the second half of the annual veto session. Front and center: What's being done in the capital about sexual harassment.
---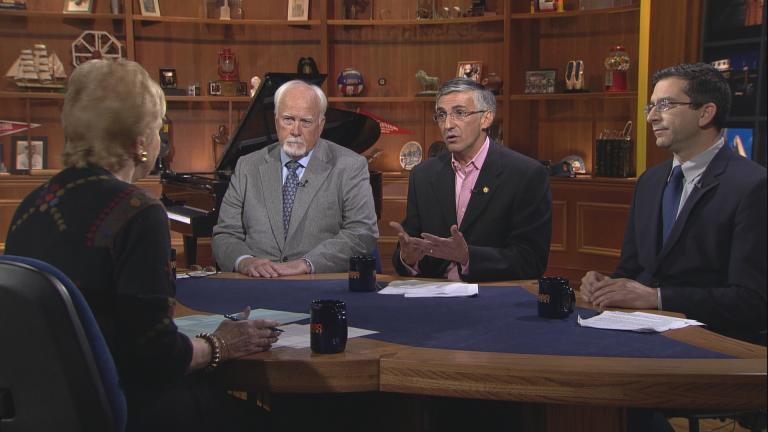 Chicago Aldermen Discuss City Budget, Fiscal Priorities
Oct. 23: City budget hearings are underway. A panel of aldermen joins us with their take on the city budget and Chicago's long-term fiscal health.
---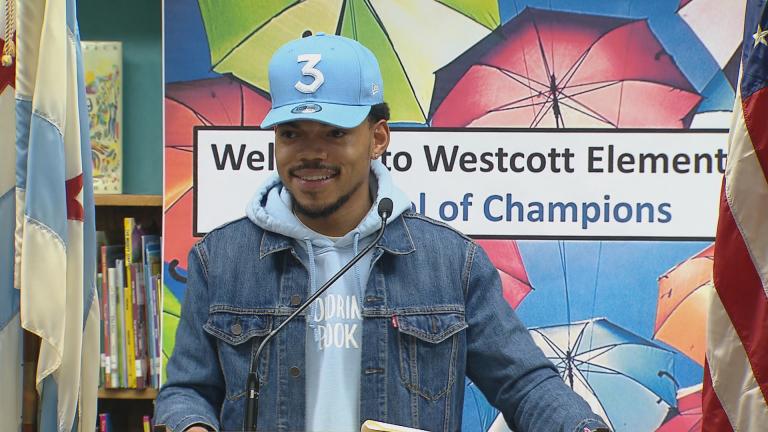 Chance the Rapper Donating $2.2M to 20 CPS Schools
Sept. 1: The Chicago-born recording artist said money raised through the New Chance Arts & Literature Fund will be split among nearly two dozen Chicago schools to help boost arts programming and facilities.
---