Gov. Bruce Rauner on Thursday signed controversial abortion legislation into law.
The move puts an end to ambiguity over his stance on the issue, but in raising the ire of his conservative base it may also force him into a new battle: fending of a challenger from the right in next year's elections.
"I am pro-choice and always have been. I have not and never will change my views," Rauner said, though he said he respects and understands the moral and religious objections to the procedure and legislation.
The multi-pronged measure, House Bill 40, removes a "trigger law" that could make abortions illegal in Illinois should the U.S. Supreme Court overturn Roe v. Wade. (Critics of the measure say the "trigger law" would have had no material effect, and that abortion rights activists drug it out of a 1975 statute to stir up trouble for Rauner.) It will also cover abortions under both Medicaid and state employees' health insurance plans.
"No women should be forced to make a different decision than another woman would, based purely on her income," Rauner said Thursday.
Opponents say that means taxpayers will be forced to subsidize elective abortions – a major policy change they say Illinois cannot afford to take, given its budget woes.
Rauner had vacillated on the abortion issue.
He quietly campaigned as a pro-life Republican in 2014, insisting that he had "no social agenda."  At the time, he filled out a survey from an abortion-rights political ground and said he would sign laws to cover abortions under Medicaid and state employees' insurance; Personal PAC released the questionnaire this year in the wake of the House Bill 40 debate.
But several months ago, the Republican governor said he would veto House Bill 40, citing it as "divisive" and a "distraction."
In recent weeks, Rauner backtracked, signaling he was open to the bill. On Thursday, surrounded by women who support abortion rights, he announced his decision.
An angry Republican legislator stood outside the room, and, immediately after Rauner's announcement, told reporters he felt betrayed.
Rep. Peter Breen, the House Republican Floor Leader who had previously worked as an attorney for the Thomas More Society, a religious legal services organization, said that he will no longer support Rauner, and that Republicans will begin to mobilize to back a Republican challenger heading into next year's elections.
Another Republican, the often outspoken Rep. David McSweeney, R-Barrington Hills, said Rauner should consider running in the gubernatorial primary as a Democrat.
Rep. Tom Morrison, R-Palatine, called it a "tragic day for Illinois."
"There is no reason for taxpayers to have to pay for abortions regardless of the reasons the abortion is being performed," he said. "I condemn the governor's actions today in the strongest possible terms."
Other Republicans were less strident.
"While we disagree on this issue, and while I am disappointed, I stand ready to work with the Governor on the key economic issues and other challenges facing Illinois," Senate Minority Leader Bill Brady said in a statement.
Follow Amanda Vinicky on Twitter: @AmandaVinicky
---
Related stories: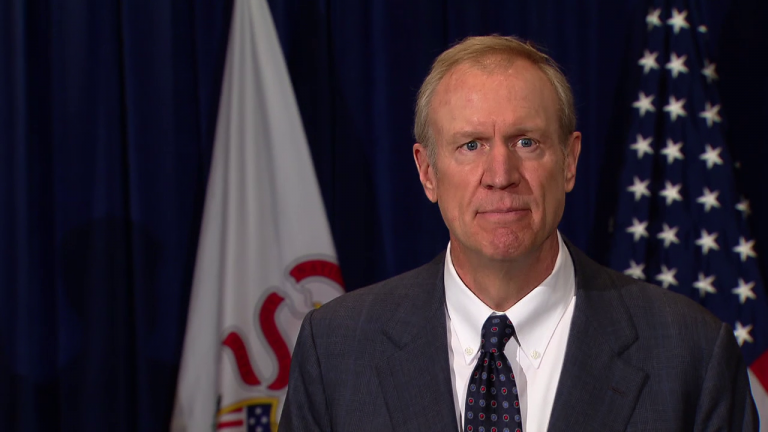 'Abortion Bill' Handed Off to Rauner
Sept. 25: Gov. Bruce Rauner now has the next 60 days – until late November – to act on a bill that would expand taxpayer-funded abortions in Illinois.
---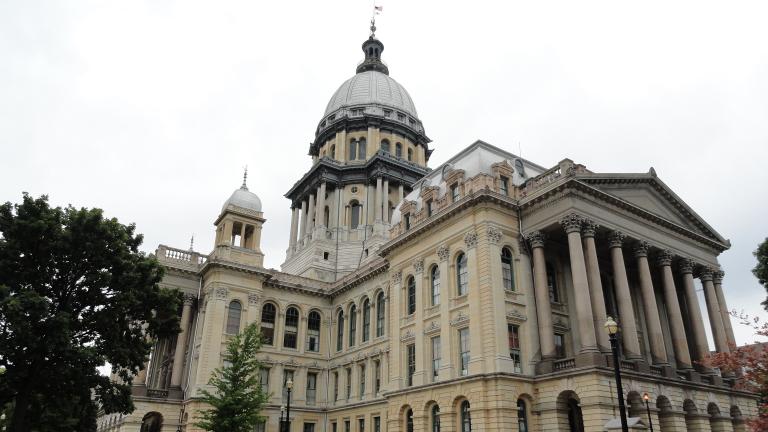 Illinois Senate Passes Bill to Expand Taxpayer-Funded Abortions
May 10: In passing House Bill 40, Illinois senators tossed a political hot potato into Gov. Bruce Rauner's lap ahead of the 2018 gubernatorial campaign.
---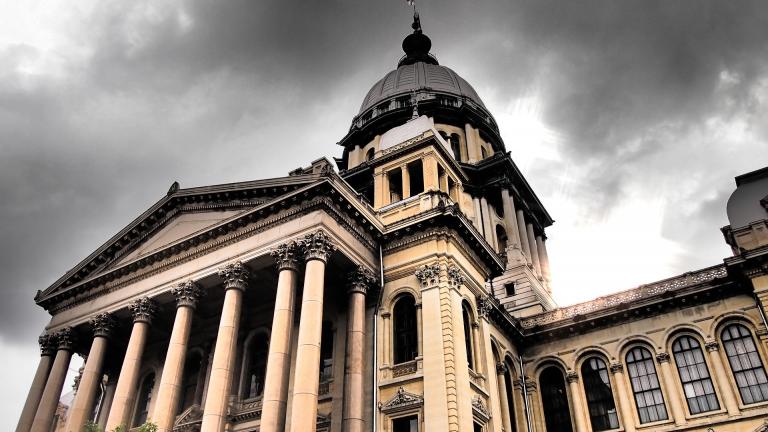 House Passes 'Abortion Bill,' Puts Governor in Political Pickle
April 25: After two hours of debate this afternoon, the Illinois House passed a measure that paves the way for more taxpayer-funded abortions. The legislation allows for Medicaid recipients to use that government health insurance to cover an abortion. Likewise, for state employees.
---