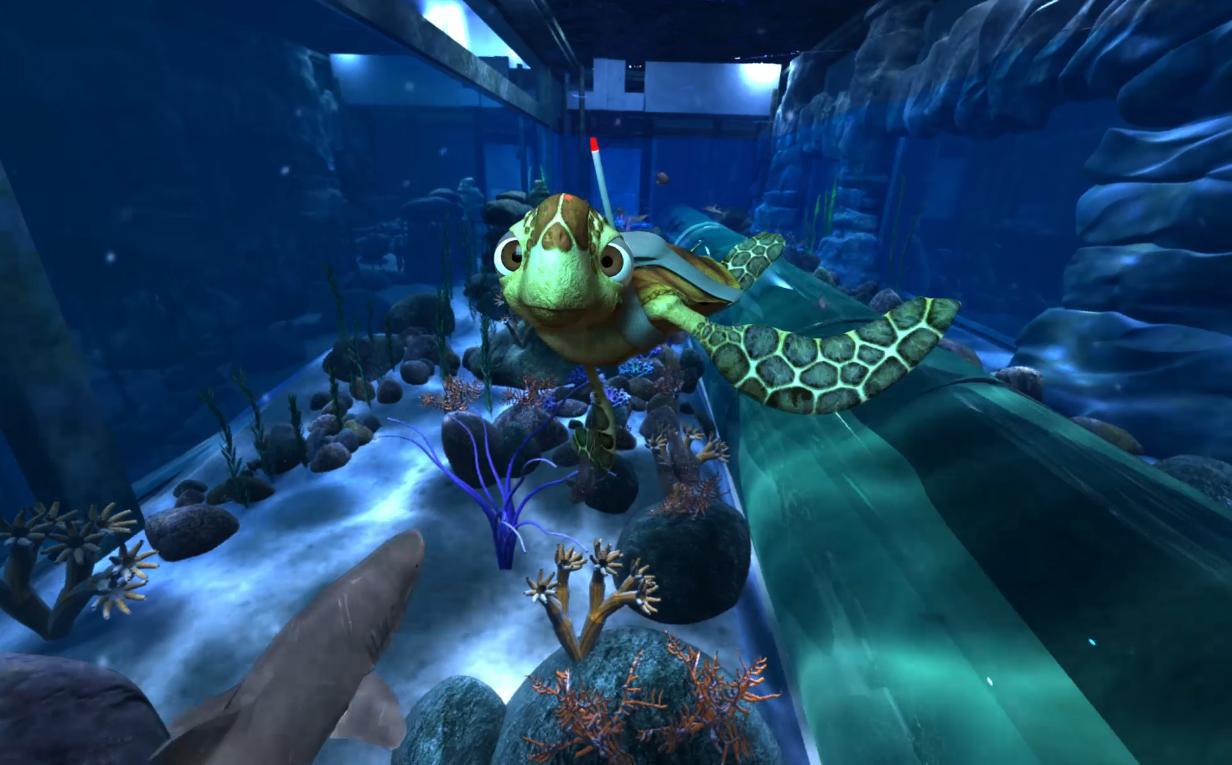 Lincoln Park Zoo's Sea Explorer 5-D will let visitors "dive" into the ocean in a virtual submarine. (Courtesy Attraktion!)
A new virtual reality experience will allow Chicagoans to explore the North Pole, South Pole and deep ocean sea – all from the heart of Lincoln Park.
Lincoln Park Zoo's planned Sea Explorer 5-D experience is an immersive "dive" in a virtual submarine. Visitors enter a theater-like room and take their spot along the railing, at which point the submarine kicks into gear. The floor, outfitted with custom hydraulics, then begins to drift, rise and fall as visitors zip through the ocean on a submarine adventure.
The virtual reality experience is expected to open this fall in the Kovler Lion House, which is underoing major renovations as part of the zoo's $125 million Pride of Chicago campaign.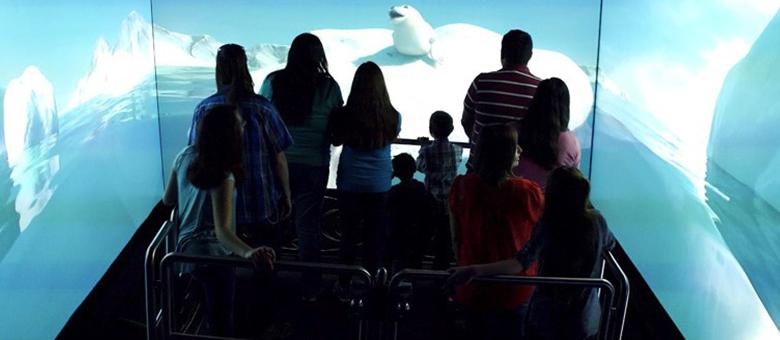 An upcoming virtual reality experience at Lincoln Park Zoo will take visitors on a deep-sea ocean dive inside a virtual submarine. (Courtesy Lincoln Park Zoo)
Guests can choose one of two adventures: Polar Dive, which explores landscapes and wildlife at the North and South Poles, including penguins, walruses and polar bears; and Deep Sea Dive, which navigates the ocean to encounter species like octopuses, green sea turtles and sharks.
Tickets are $6 and available in discounted bundles. Guests must be at least 4 years old to ride the exhibit, which is wheelchair accessible. 
For more information, visit the zoo's website.
Contact Alex Ruppenthal: @arupp | [email protected] | (773) 509-5623
---
Related stories: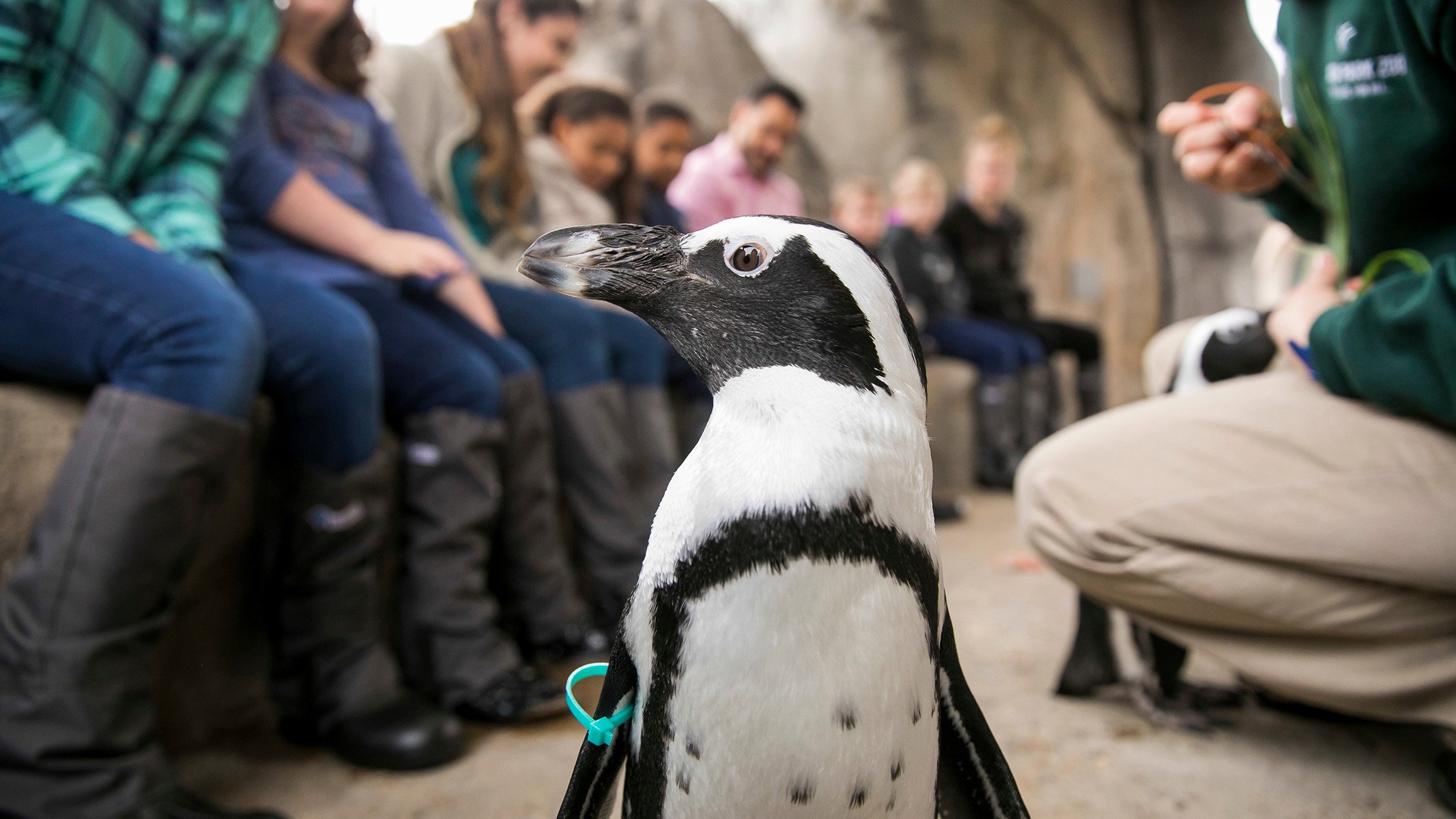 Behind the Scenes at Lincoln Park Zoo's New Penguin Encounter
July 24: For the first time, Lincoln Park Zoo is offering visitors a chance to get up close and personal with their African penguins. We meet three waddling, webbed-feet bachelors.
---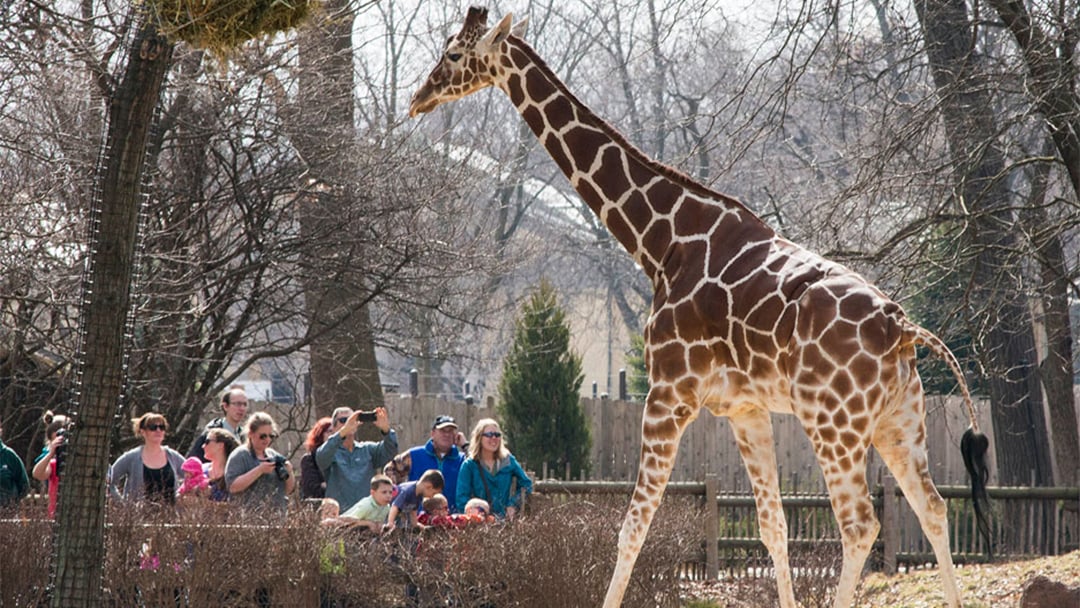 Giraffes Wear 'FitBits' to Measure Activity Rates at Brookfield Zoo
June 13: Customized activity monitoring devices are helping Brookfield Zoo staff study sleeping patterns and other behaviors in giraffes.
---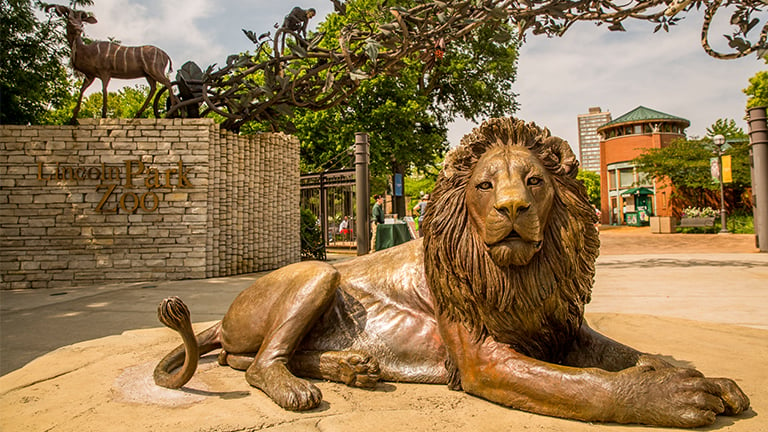 Lincoln Park Zoo Announces $125M Campaign, Major Exhibit Plans
June 16, 2016: The Lincoln Park Zoo unveiled plans Thursday for major renovations to the Kovler Lion House and the construction of a new polar bear exhibit.
---