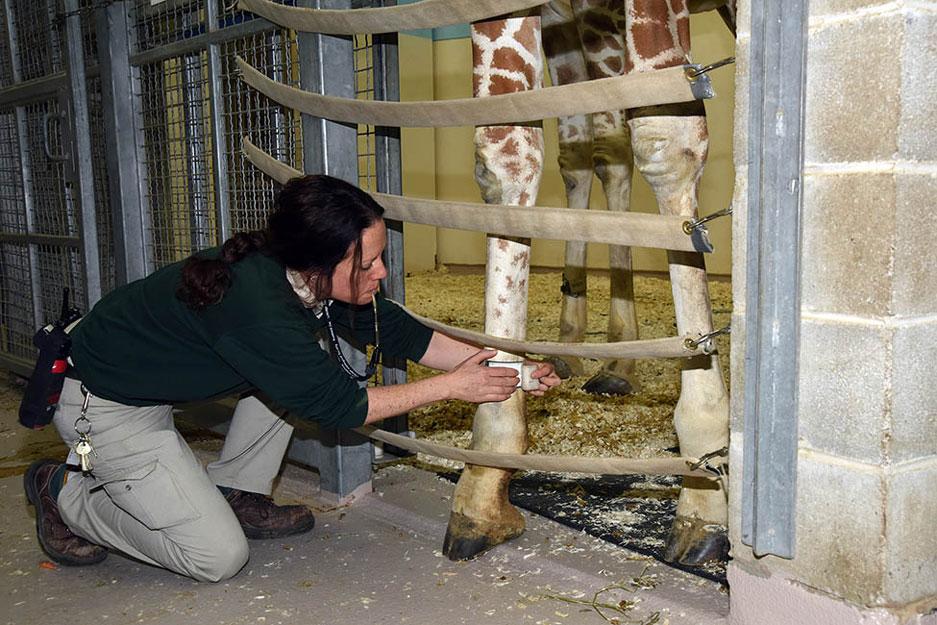 Dara Kelly, senior keeper at Brookfield Zoo, places a customized bracelet on Potoka, a 3-year-old male giraffe. (Courtesy of Brookfield Zoo)
Giraffes have officially joined the wearable technology trend.
Starting in summer 2015, Brookfield Zoo gave its four giraffes customized bracelets made of elastic and Velcro and equipped with a data logger to track the animals' movements, particularly their sleep habits.
The device uses the same accelerometer technology that tells a Fitbit monitor if a person is dozing off because of its position and lack of movement. The technology is also used in smartphones – you can see it in action when you tilt your phone to change the view from portrait to landscape mode.
Over the past two years, the zoo's "Giraffe FitBit" has helped staff collect data to compare how each giraffe sleeps during the winter compared to the summer. The measurement, known as recumbency, has been used as an indicator of welfare in many animals, including cattle.
"Giraffes are one of the most common species in North American zoos; however, we don't know a whole lot about them and their activity," wrote Catherine Razal, an animal behavioral research assistant at the zoo, in a blog post introducing the giraffe study. "We want to know just how active they are."
The zoo's giraffes – Mithra, 26; Jasari, 11; Arnieta, 10; and Potoka, 3 – originate from warmer African climates and are therefore housed in a heated, indoor exhibit during Chicago's cold winters. The zoo's study sought to measure any differences in activity rates when the giraffes were in their outdoor, summer exhibits versus their indoor, winter home.
Brookfield Zoo keeper Racquel Ardisana displays the zoo's customized bracelet equipped with devices to track activity in giraffes. (Courtesy of Brookfield Zoo)
Razal and the zoo's staff turned to the Fitbit technology, which had never before been used on giraffes, because of the animal's rather complex sleeping behaviors. A giraffe can sleep in three positions: standing up, lying down with its neck erect (called recumbent sleep) or lying down with its head rested on its flank (deep sleep).
Giraffes remain entirely motionless during sleep – they don't even move their ears – but their sleep patterns are very short, and deep sleep is rare. As a prey species, giraffes always have to be on the lookout for predators.
So what did the zoo learn? In an update published last week, Razal said the data shows that the giraffes were lying down in similar patterns during winter and summer, suggesting that they were recumbent, or resting, during both seasons.
The study also revealed varied behaviors among the four giraffes: two were more active in the summer, and one was eating and ruminating more in the winter.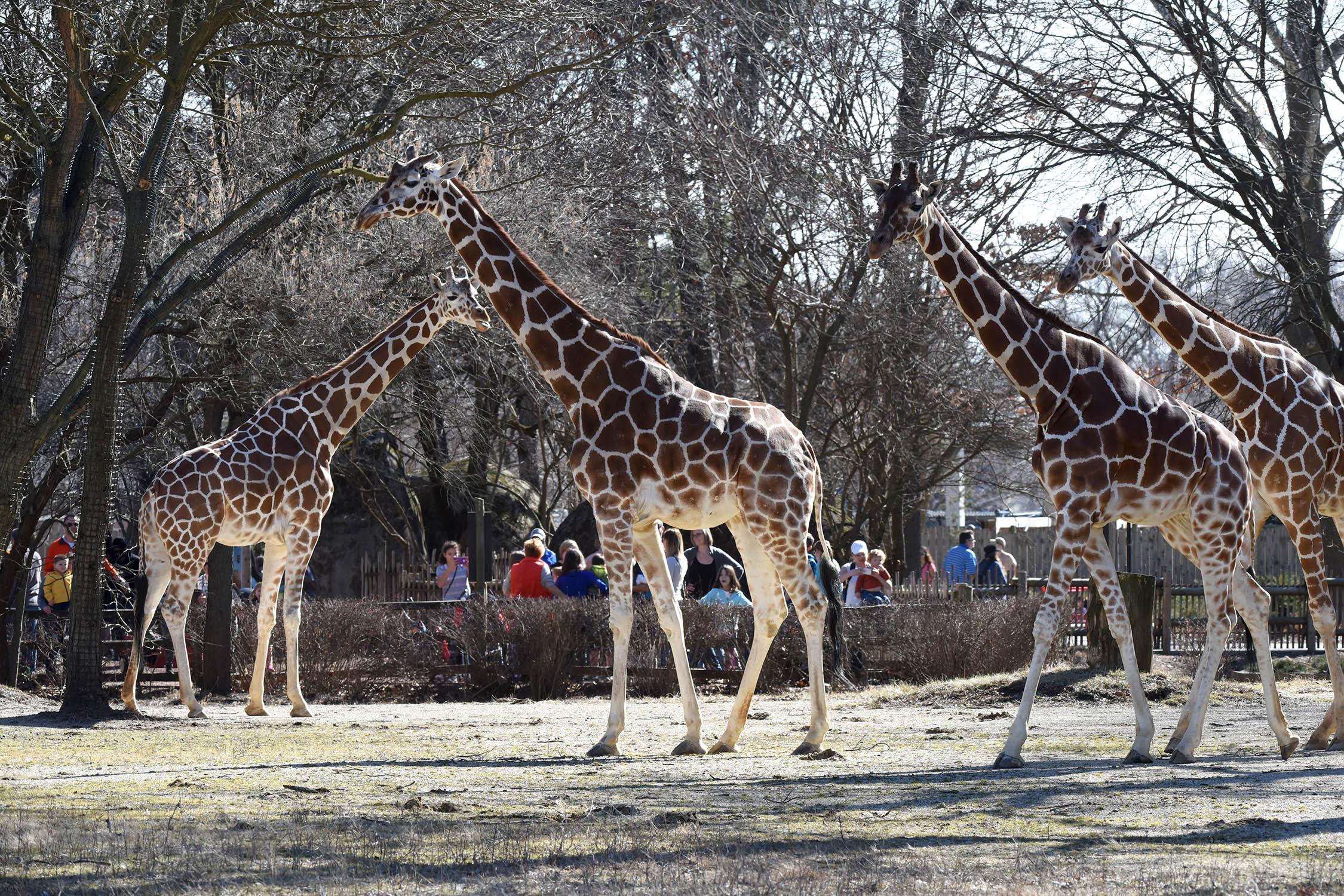 Brookfield Zoo's four giraffes: Mithra, 26; Jasari, 11; Arnieta, 10; and Potoka, 3. (Courtesy of Brookfield Zoo)
Razal said if the individual differences observed throughout the study were to be measured consistently over time, it could mean that giraffes have personalities. She added that using an animal's personality to tailor management based on each animal's behavioral needs is becoming more common in zoos.
More information is needed to find out why the zoo's giraffes slept the way they did, and Razal said the zoo hopes to use its "Giraffe FitBits" again to learn more about the animal.
Follow Alex Ruppenthal on Twitter: @arupp
---
Related stories: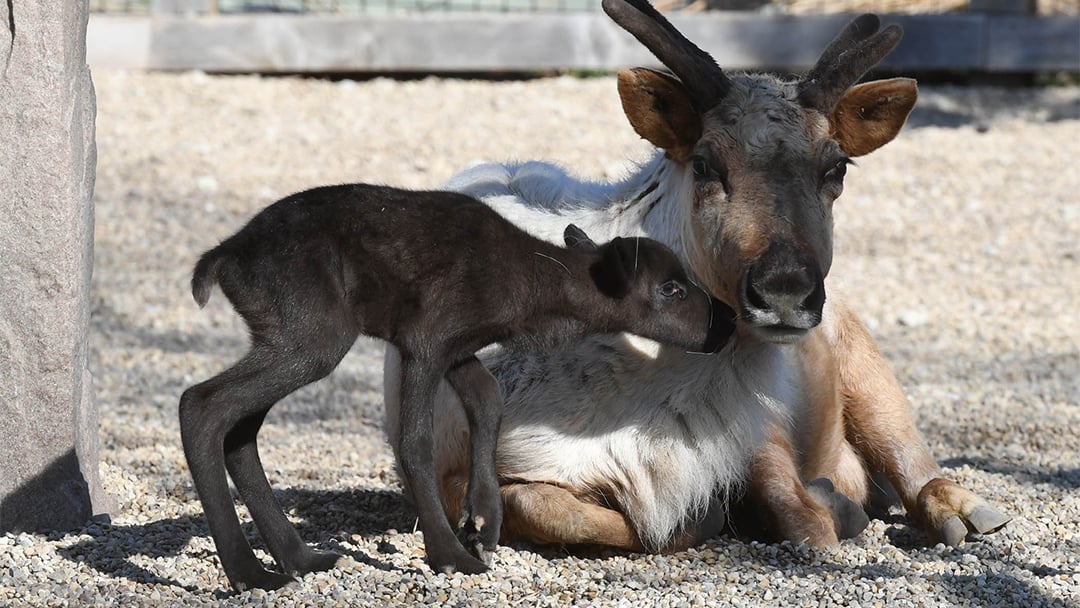 Brookfield Zoo Welcomes First Baby Reindeer in 37 Years
April 14: Just in time for Easter, a reindeer named Bunny gives birth to a male fawn – the first reindeer born at Brookfield Zoo since 1980.
---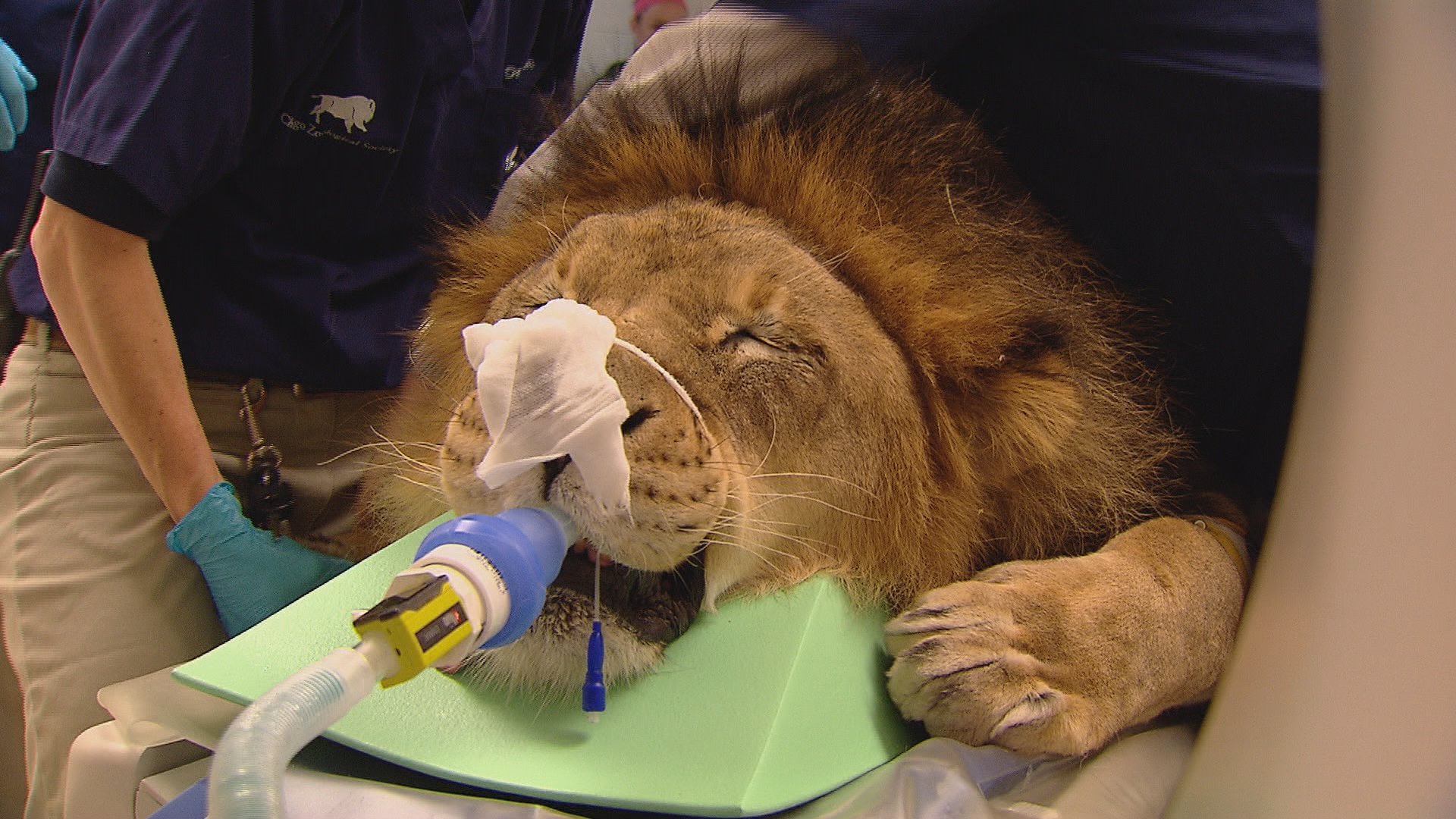 Lion-Size Toothache: Behind the Scenes at Brookfield Zoo's Animal Hospital
Nov. 21: What happens when a lion gets a toothache? Meet the large and dedicated team that cares for more than 3,000 animals at Brookfield Zoo.
---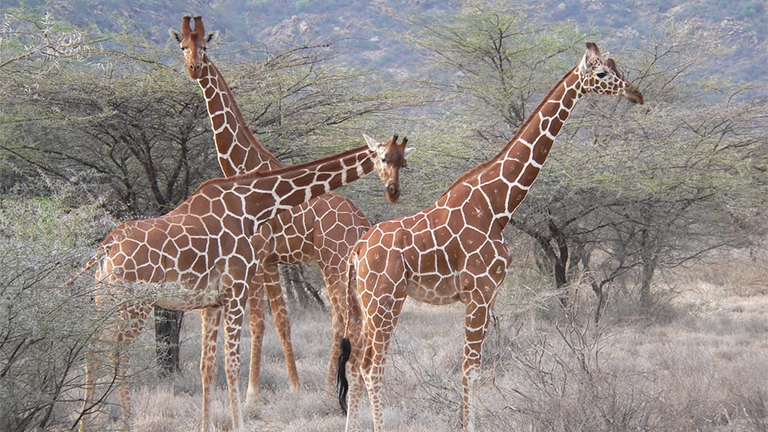 Kenyan Conservationists Work to Save Giraffe as Population Plummets
May 5, 2016: Kenyan Conservationists Work to Save Giraffe as Population Plummets
---