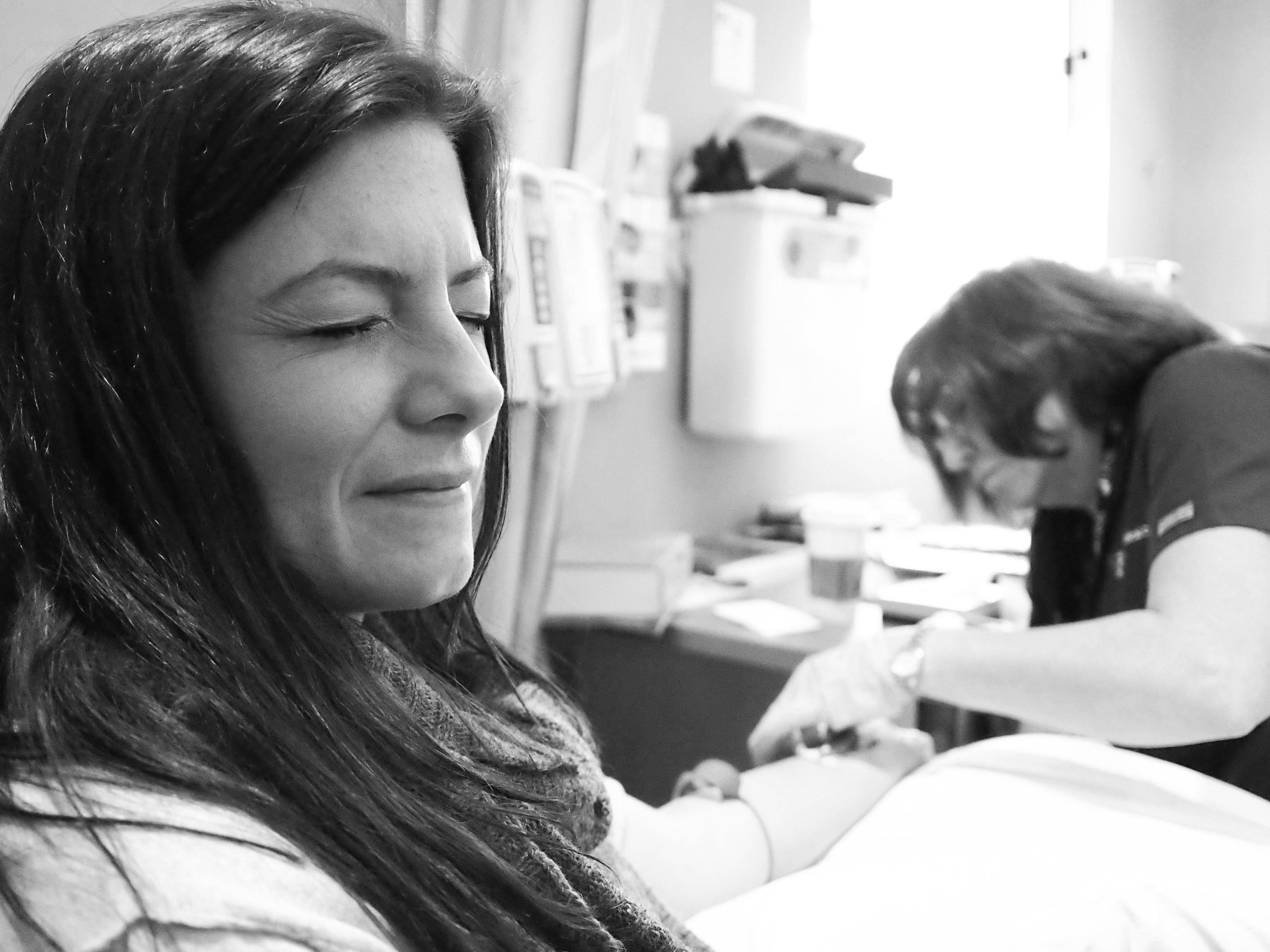 Lauren Truelock starts chemotherapy. (Sidne Hirsch Photography)
Lauren Truelock was nervous as she waited for her first round of chemotherapy to begin.
"Your first day of chemo, you're pretty scared," said Truelock, who was 26 at the time and had recently been diagnosed with breast cancer. "It's more so, 'What's it going to feel like? Is it going to hurt? Will I get instantly sick?'"
To help ease her mind and pass the time, several of Truelock's friends, including Chicagoan Sidne Hirsch, accompanied her to treatment, bringing games and gifts.
"While we were waiting to get things started, Sid handed me presents. And I was like, 'What—you get presents at chemo? This is the coolest thing ever,'" Truelock said.
Hirsch, who met Truelock while they were both studying photography at Columbia College Chicago, said she wanted to give her friend something to "brighten her mood" while receiving treatment.
"I was in a wig shop looking at funny wigs and scarves, and I thought that might remind her that her hair will fall out soon. I knew she was already feeling down about that," Hirsch said. "I didn't want to give her a reminder: 'Here's something for when your hair falls out.' I wanted to make her feel good and feel good about herself."
She knew the perfect gift.
Truelock recalls that after opening several "random, funny gifts ... she hands me this box. I open it, and there are these crazy 5-inch, sparkly, spiky high heels. I started laughing."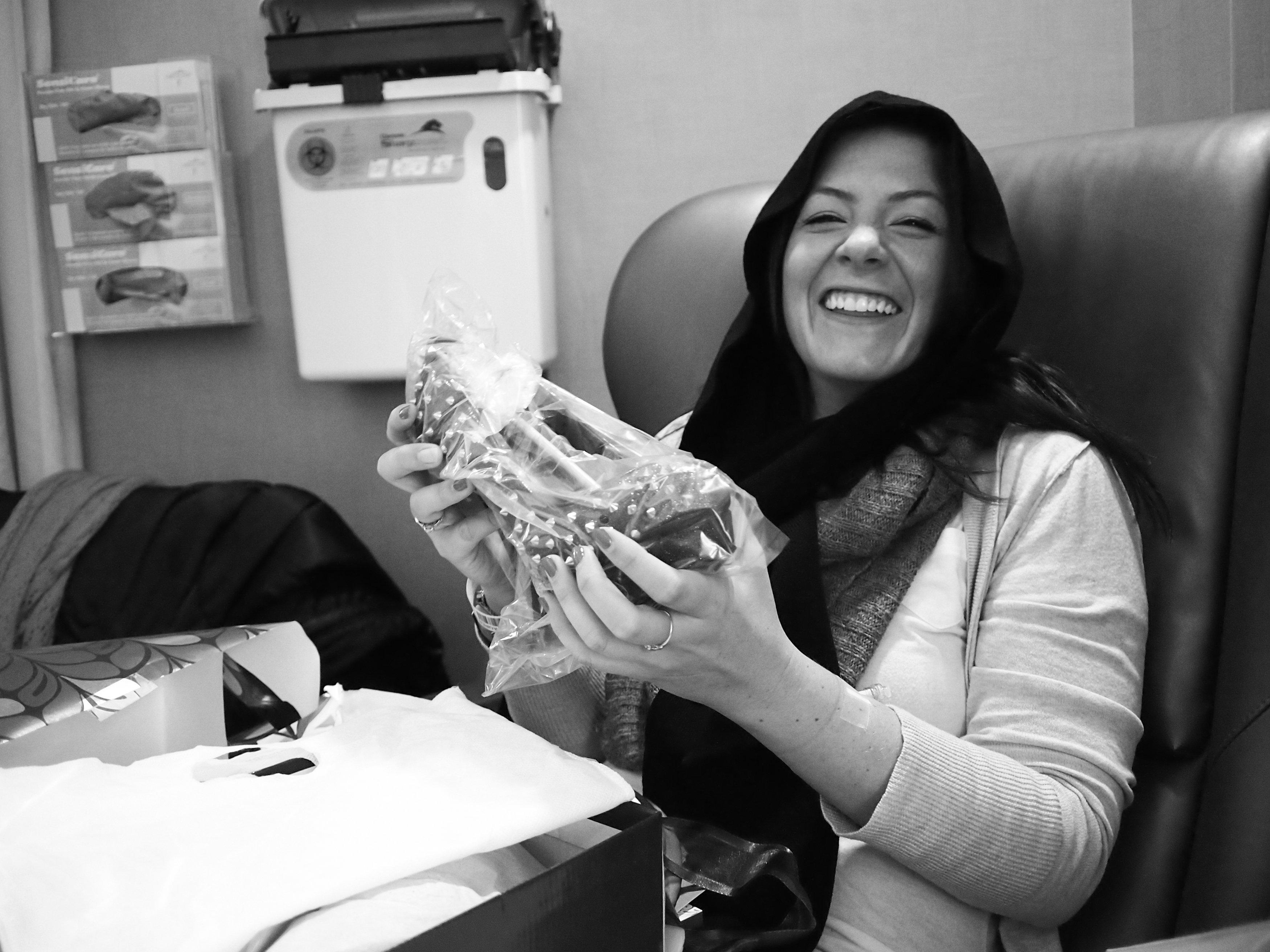 Lauren Truelock receives her "chemo shoes" on her first day of chemotherapy from Sidne Hirsch. (Sidne Hirsch Photography)
"We have a shared love for shoes, and it was very appropriate," she added. "And Sid said these will be your chemo shoes because you're going to kick cancer's ass. I wore them every treatment, and it became this symbol to me, and to us. I'd put on the shoes and I kicked cancer's butt."
Truelock recently hit the five-year cancer free milestone, or as Truelock likes to call it, her "cancerversary."
"Five years is a big number to achieve because you're technically considered cured at five years," she said. "I'm healthy, I'm happy."
Truelock still has the shoes that helped her heal, and in September 2015, she and Hirsch launched Healing Heels, a shoe company designed to empower women battling cancer.
"What people don't realize with cancer treatment is—yes, it takes away your hair, but it also takes away so much of your femininity," Truelock said. "People want to help, and their way is reminding you that you're sick with head scarves, cozy socks and anti-queasy medicines.
"Something that's not affected is your feet. You put on the shoes and you feel like yourself, and you feel pretty and you feel like a woman."
Truelock said wearing the shoes while receiving chemo served a "distraction" and made her feel more like herself.
"In part, what makes these shoes so special is in chemo, people don't realize you stare at your feet the whole time," she said. "Your feet are sticking out for everyone to see."
The First Step in Launching Healing Heels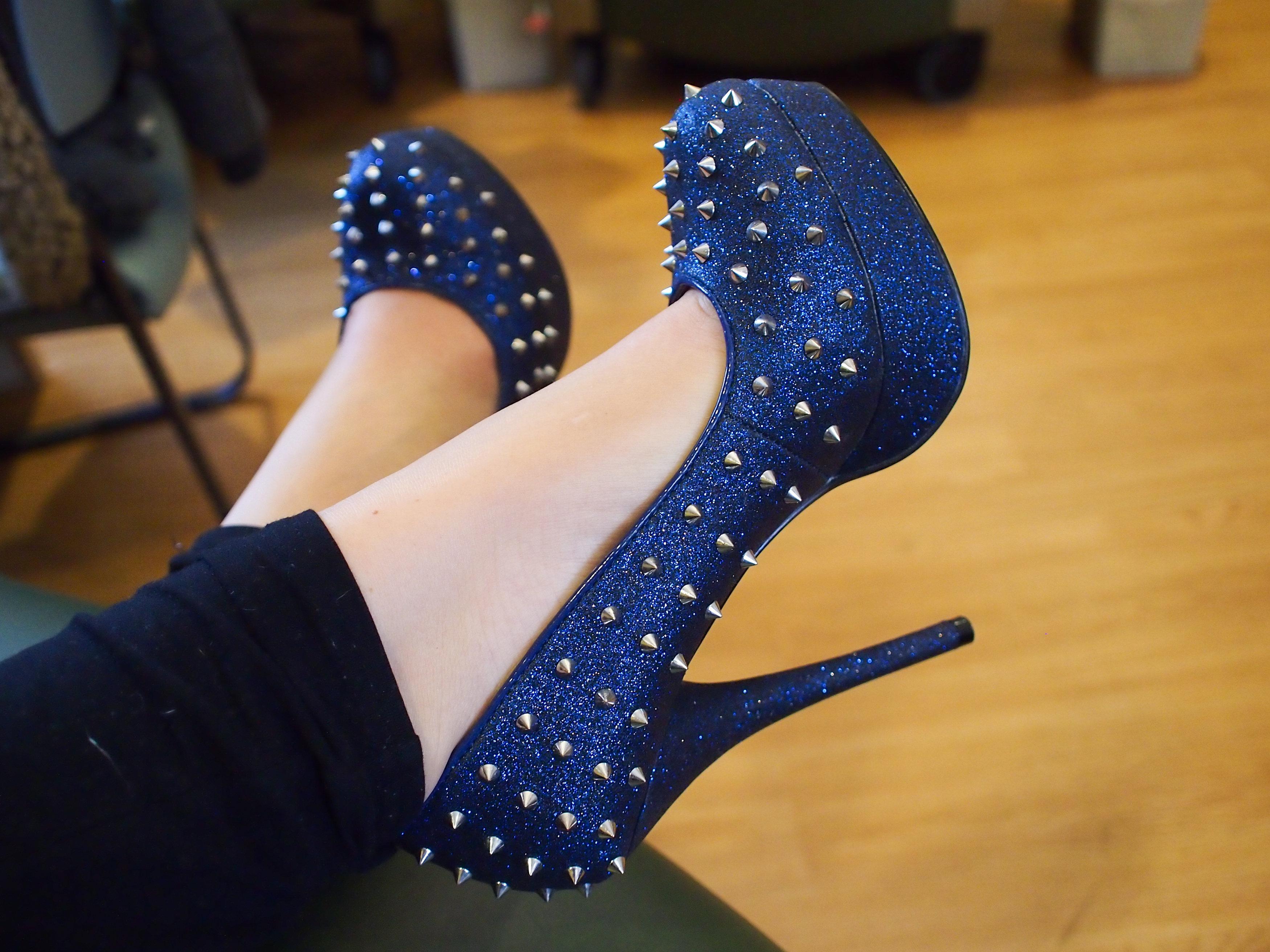 Lauren Truelock wore her "chemo shoes" to each of her chemotherapy treatments. (Sidne Hirsch Photography)
Since Truelock's bedazzled feet were sticking out for everyone to see, they quickly became the talk of the cancer center, with nurses, pharmacists and staff members stopping to see them.
"The shoes got a lot of attention," Hirsch said. "Everybody wanted to take a peek."
The heels were also starting to get a lot of attention online after Truelock wrote a story about them on her blog associated with her photography business. "I had written a post about healing heels and about the figurative heels you have in your closet and how you pull them out, dust them off and put them on to face whatever it is you're facing," she said.
The online buzz led to an article in Ladies Home Journal, titled "Healing Heels."
"From there, Sid and I were like, this is a thing ... these shoes have a much bigger story to tell, so we kept going," Truelock said.
In late September 2015, following a successful Kickstarter campaign, the pair launched Healing Heels in Chicago with the goal "to line the soles of every woman fighting cancer."
The company's inaugural shoe, the Lauren, was modeled after the pair Hirsch gave Truelock on her first day of chemotherapy. "We are a gifting company, so if someone has a friend that's diagnosed with cancer the shoes could be a gift for them and won't remind them of stuff that makes them feel sick," Truelock said.
With each pair purchased, another will be gifted to a woman receiving treatment for cancer. So far the duo estimates they have given a couple hundred shoes to women in the Chicago area through what they call gifting days.
"We orchestrate with different cancer centers and we gift shoes to every woman receiving treatment that day. They don't know we're coming. It's a big surprise," Truelock said. "When they open the box, there's instant belly laughing, smiling. Most women put them on and stand up, and catwalk around the room."
"It's really the best part of this whole job," Hirsch said. "Women who've received the shoes have come back and modeled for us for our shoes and apparel. Others have gone onto buy shoes for other women they know are going through treatment." 
Contact Kristen Thometz: @kristenthometz | [email protected] | (773) 509-5452
---
Related stories: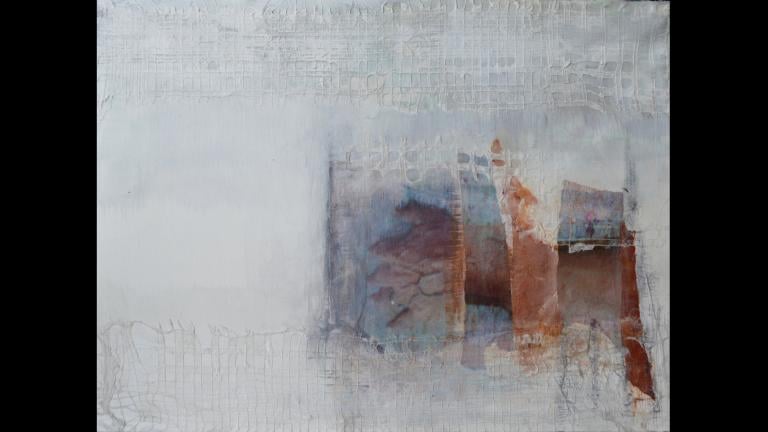 Exhibit Reveals 'Undefinable' Nature of Women's Health in America
Oct. 12: With the national spotlight on issues surrounding women's health, a newly opened exhibit explores how a woman's body is connected with health and wellness.
---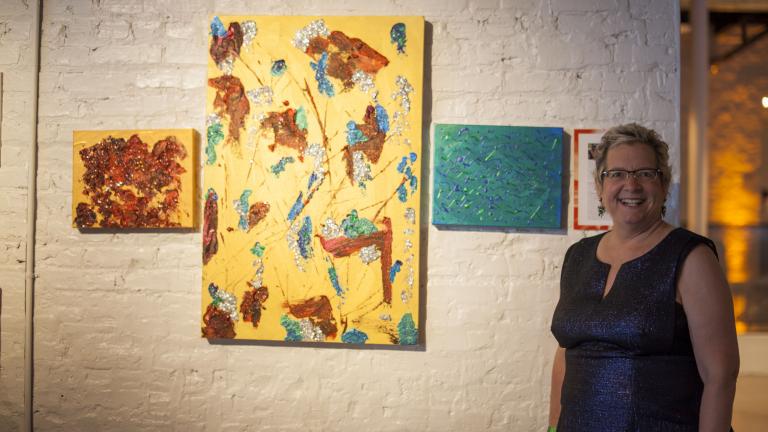 Brushes with Cancer Celebrates Life, Art
Sept. 1: Everyone who has been touched by cancer has a story to tell. Through Brushes with Cancer, artists find inspiration from those stories to create reflective works of art.
---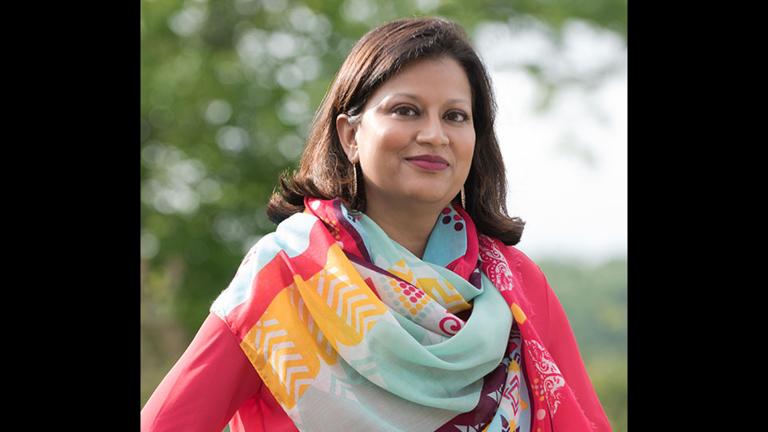 'Left Boob Gone Rogue' an Insightful, Humorous Blog About Breast Cancer
Aug. 29: Meet the Chicago physician who writes about her personal experiences dealing with breast cancer.
---