Chicago Fire goalie Matt Lampson (USA Today Sports Images)
Chicago Fire goalie Matt Lampson is very open about his experience with cancer. The 27-year-old was diagnosed with Stage 4B Hodgkin's lymphoma, a type of blood cancer, when he was 17.
"It had spread to the lungs, pancreas and bone marrow with significant organ and tissue involvement," Lampson said. "One of my goals following cancer treatment was to play soccer again. I never had the high expectation of playing professional at that point."
That goal kept Lampson going as he endured six rounds of chemotherapy and 24 rounds of radiation. "Soccer was certainly a driving force that got me to where I am today," he said.
In 2014, the Fire goalie founded the LampStrong Foundation, a nonprofit that provides support to cancer patients and their families with the hope of inspiring young cancer patients to achieve their dreams. "What I've done with soccer provides an example ... they can be whatever they want to be and do anything they want to do following treatment," he said.
This September, Lampson will hit his 10-year cancer free milestone. His experience is inspiring a work of art.
For the past several months, artist and dentist David Turok has been creating that work of art. The two were introduced through Brushes with Cancer, a six-month program that brings together artists and individuals who have been touched by cancer to create a unique piece of art that reflects on their journey with the disease.
"I like the uniqueness of it and I think it's an exceptional idea," Lampson said of Brushes with Cancer. Physically capturing "how cancer affected people and what it means to people is very humbling and very neat."
"For Matt's painting I wanted to do a cool image. I didn't want to overdo it," Turok said. "I wanted to do something cool that he would like to hang up in his room."
The Genesis of Brushes with Cancer
Seven years ago, Jenna Benn Shersher was diagnosed with a rare blood cancer called grey zone lymphoma.
"I was feeling stigmatized and shame for a diagnosis I didn't choose," said Benn Shersher, who was 29 at the time.
She began blogging about her own experiences as a way to "take control of the situation." People were reading her blog, but she wanted more connection. "In some ways (blogging) is isolating because I don't know who's part of my journey," she said.
Not only did Benn Shersher feel disconnected from her readers, she was also barred from human contact at the time. "I was incredibly immunosuppressed and I couldn't see my family or friends," she said.
Craving human interaction, Benn Shersher made a video of herself doing the twist and asked people to join her on the dance floor. The video "came from a place of desperation," she said.
---
Within days, thousands of people answered her call, sending videos of themselves dancing. "I found something really powerful about asking for exactly what you need, and asking the community to help and how the community responded," she said. "I wanted to come up with a community focused on storytelling that promoted for and advocated for the needs of people touched by cancer."
The outpouring of support led her to create Twist Out Cancer, a nonprofit organization that provides psychosocial support for individuals touched by cancer through the creative arts, in 2011. Brushes with Cancer is one of Twist Out Cancer's many programs.
"The creative arts not only helped me cope with my diagnosis but served as a mechanism for connecting with others," Benn Shersher said. "It's amazing how one challenge turned into this beautiful program that's now worldwide at this point."
The 'Best Party Ever'
The fifth annual Brushes with Cancer exhibit and gala on Sept. 9 will feature more than 50 works of art, including three by Turok.
Given the huge role soccer plays in Lampson's life, Turok created two 30-by-40-inch paintings of Lampson's goalkeeping gloves that incorporate the colors that represent lymphoma awareness and Hodgkin's lymphoma awareness: lime green and violet, respectively. "It's pretty much in your face when you walk in the room," Turok said of the Michael Kagan-inspired piece.
Just as soccer played a powerful role for Lampson during his recovery, so did the phrase 'Suck it cancer,' which fills the background of Turok's paintings.
"When I was diagnosed as cancer free, my sister got me a cake that said 'Suck it cancer' on it," Lampson said. "Suck it cancer is a massive slogan of mine. I love the irreverence and powerful statement that it exudes."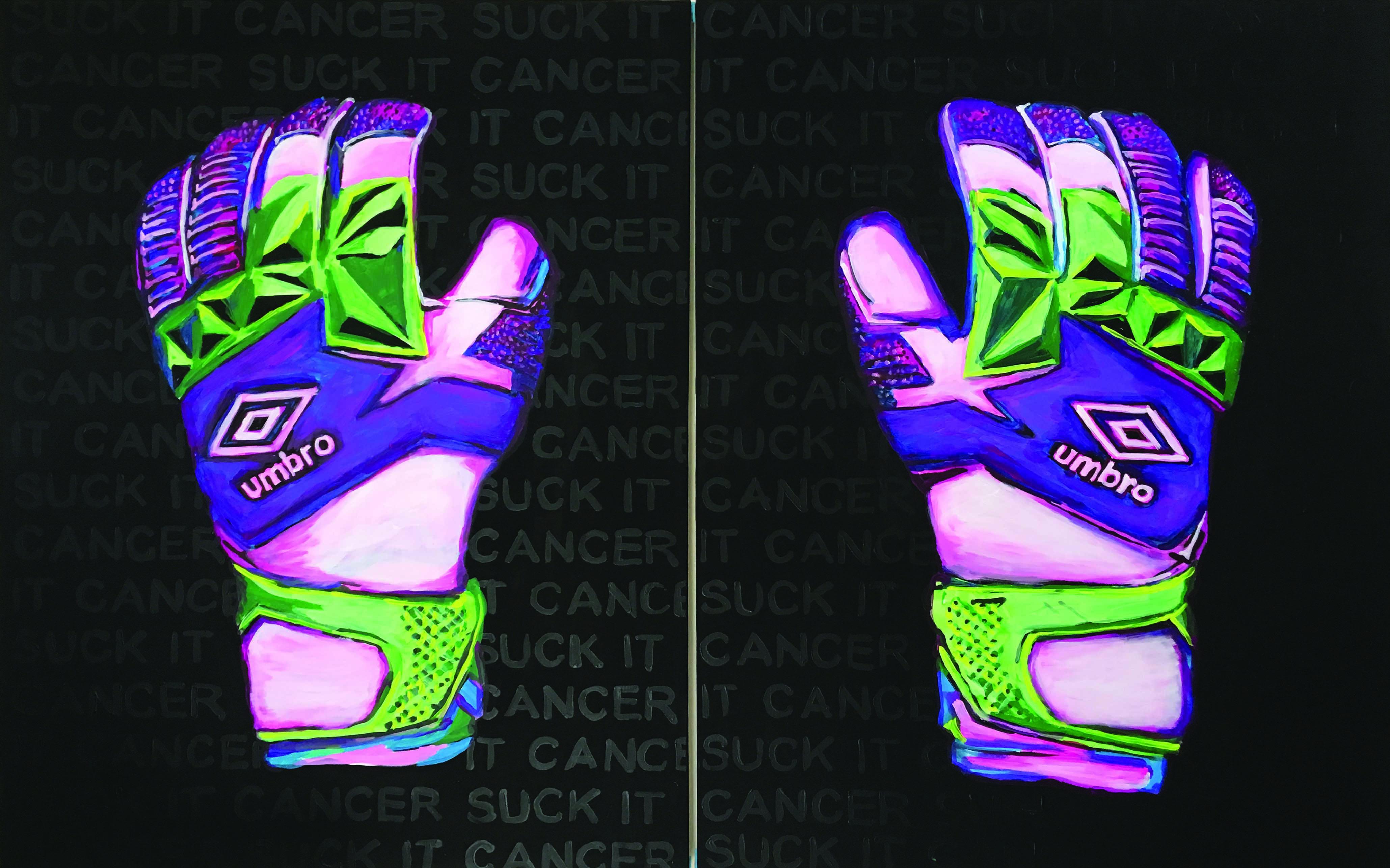 (Courtesty of David Turok)
Turok has been involved with Brushes with Cancer since 2013. Telling someone's story through art is "very rewarding because it's something so unique to them," he said. "I think Twist Out Cancer and the Brushes with Cancer event are making beating cancer fun."
Benn Shersher agrees.
"People oftentimes think about cancer and they think about it in a negative way, and they can't understand why we'd want to have a party about cancer. It's the best party ever," she said. "People who come have an appreciation for life and the fragility of life, and they let loose in a way that is authentic and genuine. ... To see all these people going through hardships and incredible moments of resiliency and people who are surviving and thriving, it kind of rewrites what we think of cancer."
While the gala is the culmination of the monthslong program, bonds last well beyond. "The program's not just about the six-month period. It's a connection between people," Benn Shersher said. "It's about being part of a community that's been there for you throughout the course of your treatment."
That sense of community is what keeps Turok returning each year. "Everyone deals with cancer at one point or another in their lives, and I feel like I am much more prepared and surrounded by people who are there for me, and I think that's what keeps me coming back: the community," he said.
When a close friend was diagnosed with leukemia, Turok sought Lampson's advice on how to interact with him. "His advice to me was to treat him like a normal person. Don't coddle them. Don't go overboard," Turok said. "I feel like Matt is someone I can turn to."
Follow Kristen Thometz on Twitter: @kristenthometz

More on this story:
Brushes with Cancer Chicago 2017 will be held Saturday, Sept. 9 from 6-11:30 p.m. at Revel Fulton Market, located at 1215 W. Fulton Market. Tickets are $125 for general admission; $175 for VIP admission and are available online until 5 p.m. on Sept. 8.
All tickets include dinner and access to an open bar. All money raised from the event will enable the growth of the program to new markets. In 2018, Brushes with Cancer will be launching in Philadelphia, Montreal and Tel Aviv. For more information, visit Twist Out Cancer's website.
---
Related stories: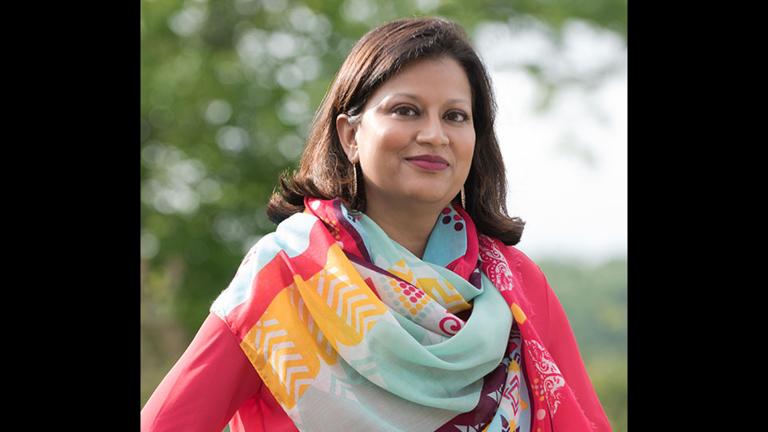 'Left Boob Gone Rogue' an Insightful, Humorous Blog About Breast Cancer
Aug. 29: Meet the Chicago physician who writes about her personal experiences dealing with breast cancer.
---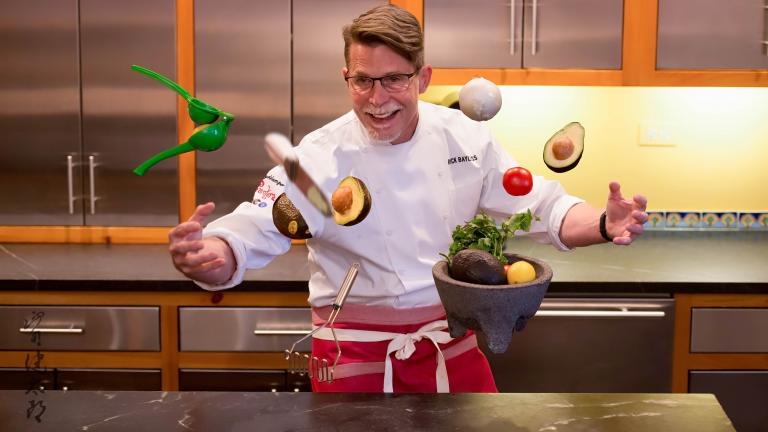 Local Photographer Hopes to Uplift One Person at a Time
May 24: Two years ago, Park Ridge resident Kentaro Yamada began work on a series of human interest portraits – with a twist: each would include a prized possession levitating before the subject's eyes.
---
Art in Motion Showcases Talents, Progress of RIC Patients
May 2, 2016: The 14th annual Rehabilitation Institute of Chicago fundraiser features artwork by 23 of their patients, including art by two mouth painters who will show off their skills during Thursday's opening reception.
---