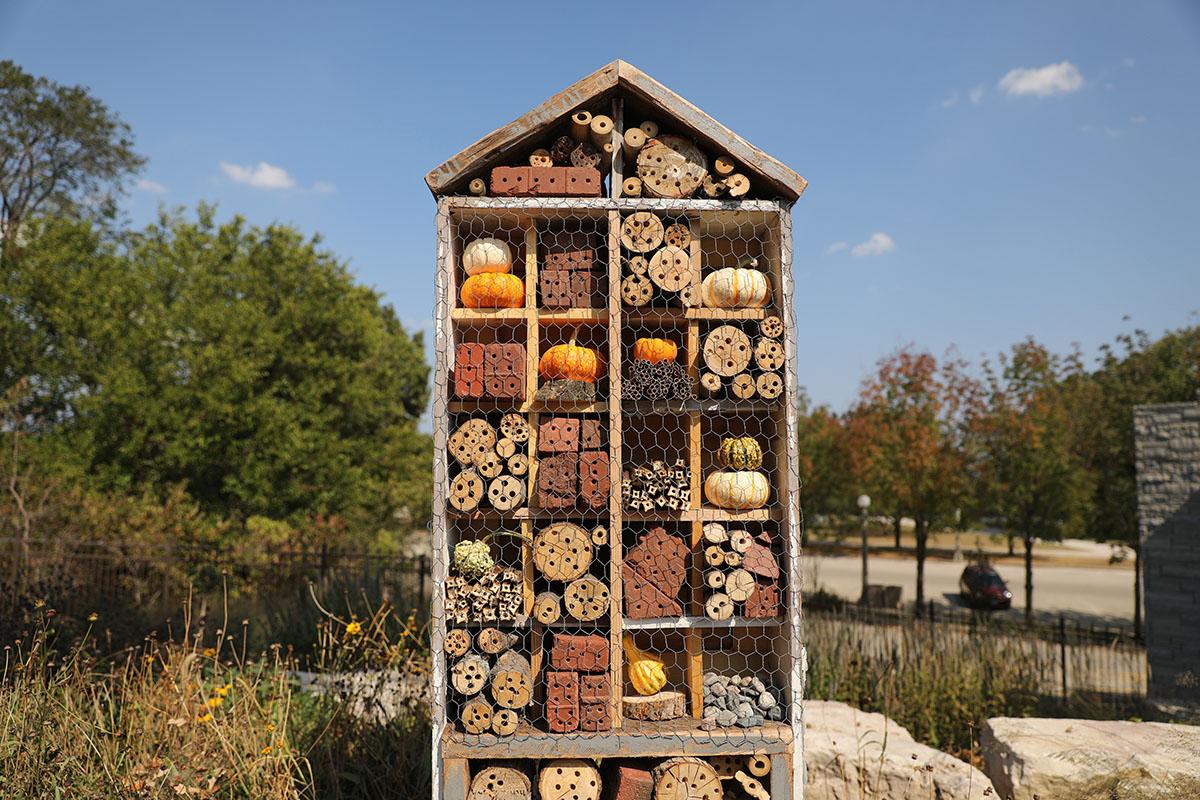 Lincoln Park Zoo's insect hotel is filled with different materials that support various local insect species. (Courtesy Lincoln Park Zoo)
Bees, ladybugs and other tiny flying creatures can now book a room at Lincoln Park Zoo's new "insect hotel," a seven-floor structure filled with logs, bricks, sticks and other materials that provide cozy spaces for insects to nest.
Located near the Walter Family Arctic Tundra in the zoo's far northwest corner, the structure is open to insects year-round but is especially useful during Chicago's cold winter months. In the spirit of the season, rooms are currently accented with pumpkin décor.
"Insect hotels are easy to implement at home and provide habitat for pollinators in your own backyard," writes Jamie Herget, coordinator of learning exploration in the zoo's learning department, in a recent post on the zoo's website. "If you build it, they will come."
Herget recently worked with fifth-graders in the zoo's Chicago Environmental Stewards program to create insect hotels for their schools, including Providence St. Mel, Ray Elementary School, Walter S. Christopher School and Woodlawn Community School.
Students in the zoo's Chicago Environmental Stewards program celebrate the completion of insect hotels at their schools. (Courtesy Lincoln Park Zoo's Learning Department)
The zoo's hotel was constructed by Rock Cortez, special projects manager in the zoo's facilities department, and planned and designed by teens in the zoo's Conservation Ambassadors Program.
What kind of insects have stopped in at this new attraction?
Among the more regular guests are mason bees, which use mud to construct their nests in a manner similar to bricklayers. "Females fill the cavities in logs and rocks with pollen and nectar, lay their eggs on top, and separate nests with mud partitions to create a complex nursery," the zoo's website states.
Other guests include green lacewings and adult ladybugs. Together, insects that pollinate at the zoo play a key role in helping defend its gardens.
A look inside Lincoln Park Zoo's insect hotel. (Courtesy Lincoln Park Zoo)
Herget said she learned about insect hotels from her parents, who discovered them in Europe, where they are common.
"You're starting to see them a lot more here now too," she writes on the zoo's website. "Anyone can use recycled materials to make an insect hotel, and it doesn't have to be in a large garden or artistically designed like this. An old soup can with paper straws works just as well."
Contact Alex Ruppenthal: @arupp | [email protected] | (773) 509-5623
---
Related stories: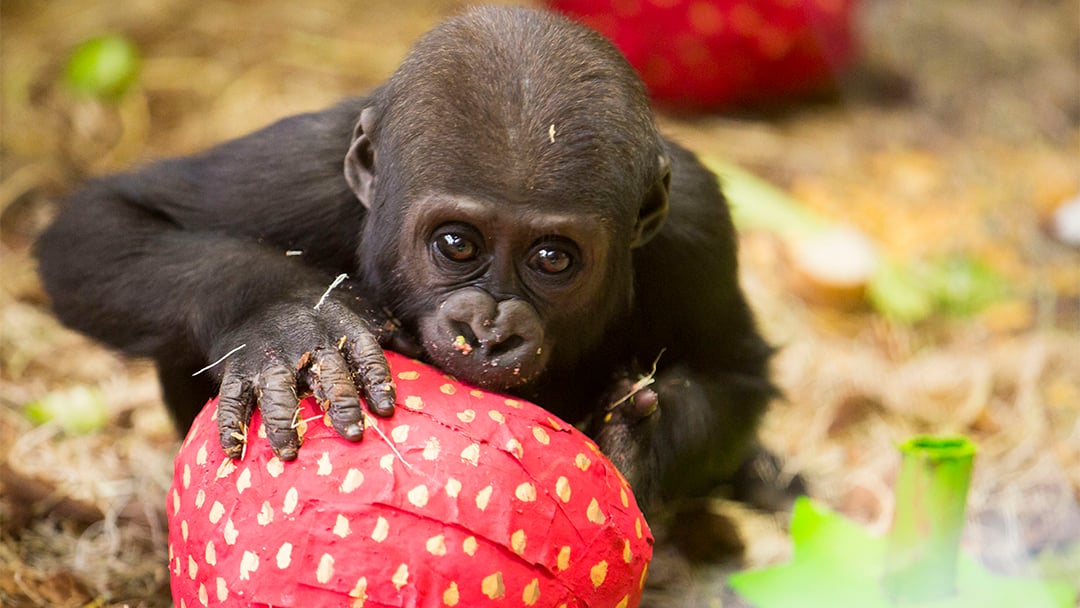 Buy Toys for Animals from Lincoln Park Zoo's Enrichment 'Wish List'
Feb. 2: Siku the polar bear wants a floating stone. Bella the baby guerilla wants carrots. The holiday season has passed, but Chicago zoo animals are still hoping for gifts.
---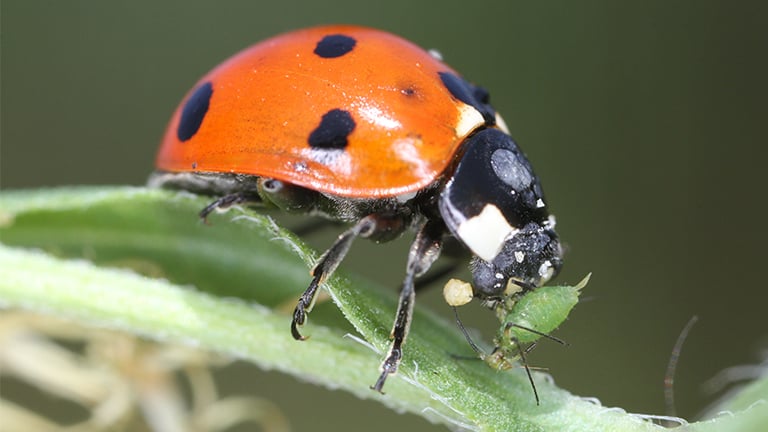 Good and Bad Bugs Found in Your Garden
Aug. 15, 2016: Not all bugs found in vegetable and ornamental gardens are harmful to plants. In fact, some of them help get rid of common pests. Find out which make the "good" and "bad" lists.
---
Red Panda Cubs at Lincoln Park Zoo Get Wrigley Field-Inspired Names
Aug. 4, 2016: Two red panda cubs at the Lincoln Park Zoo are born to love the Chicago Cubs. Like their two siblings born the previous year, the names of the cubs, revealed Tuesday, were inspired by Wrigley Field.
---