She is one of the world's great violinists. Anne-Sophie Mutter has been performing on stages around the globe since her first public appearance as a teenager 41 years ago.
The native German is in town to perform a pair of season concerts with the Chicago Symphony Orchestra, conducted by Riccardo Muti, on Saturday and Tuesday. She will also play at the CSO annual gala, the Symphony Ball, on Friday night.
Mutter was born in 1963 in Rheinfelden in southwestern Germany near the borders of Switzerland and France. She began playing piano at age 5 and soon switched to violin. Early career support came from the Austrian conductor Herbert von Karajan, who invited her to play with the Berlin Philharmonic at age 13.
She made her public stage debut in 1976 at the Lucerne Festival, where she performed Mozart's Violin Concerto No. 4 in D major.
Her American debut came in 1980 with the New York Philharmonic, conducted by Zubin Mehta. Later that year, she performed with the Chicago Symphony Orchestra for the first time. The conductor was Sir Georg Solti.
Mutter has won four Grammy Awards, for best chamber music performance (1999), best instrumental soloist with an orchestra (2004, 1998) and best classical performance-instrumental soloist with an orchestra (1993). She has been nominated 11 times.
She often performs songs written by her piano accompanist, Lambert Orkis. Her repertoire includes many contemporary compositions (including Krzysztof Penderecki and Andre Previn).
She plays a "Lord Dunn-Raven" Stradivarius made in 1710. And she doesn't use a shoulder rest when playing, allowing the instrument to rest directly on her skin (and she almost always wears a strapless Dior gown to accommodate this).
Related: Mutter visits the WFMT studios and shares what she thinks every musician should know that you can't learn in school.
Video: Anne-Sophie Mutter performs "Sarabande" from Violin Partita No. 2 by J.S. Bach in the WTTW studio.
---
Related stories: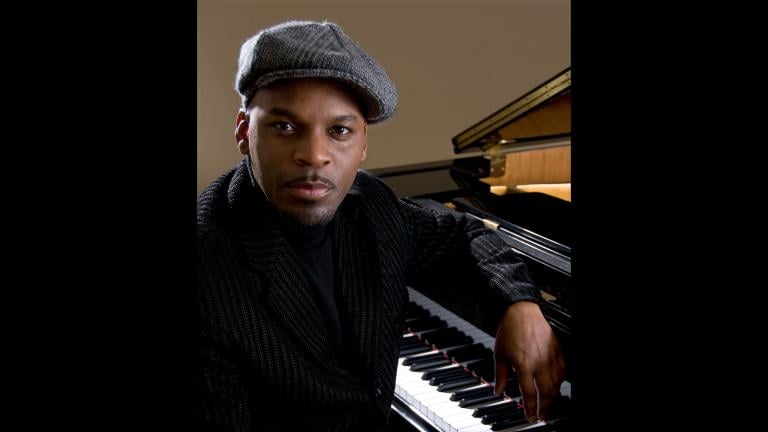 Ragtime Revelations with Reginald Robinson
Sept. 19: Thirteen years ago, Chicago native Reginald Robinson was awarded a genius grant from the MacArthur Foundation. He joins us in discussion and performance.
---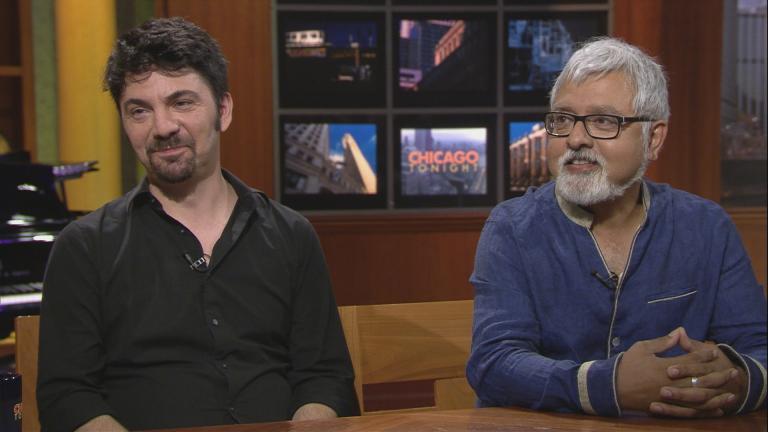 Guitar Artistry from Local Masters Fareed Haque and Goran Ivanovic
Aug. 30: Two of Chicago's most celebrated guitar players join us in conversation and performance.
---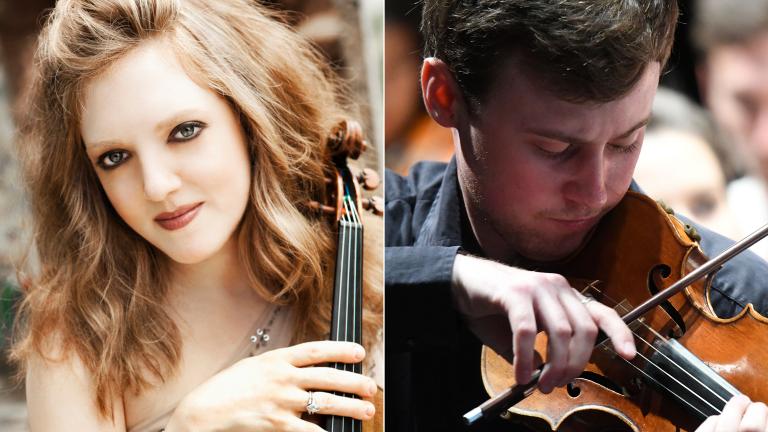 Violinist Rachel Barton Pine Shares Music with Russian Refugee
Aug. 24: The internationally acclaimed violinist from the Chicago area and Russian violinist Artem Kolesov join us in conversation and performance.
---