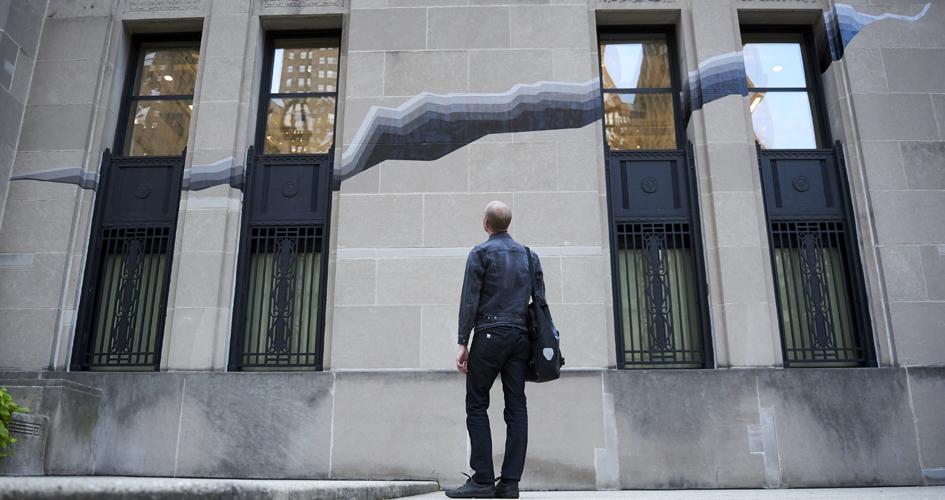 (Joel Wintermantle / University of Chicago)
See that massive crack in the famous Art Deco building outside Ogilvie Transportation Center? It's nothing to worry about.
Actually, it kind of is.
Although the former Chicago Daily News building at 2 N. Riverside Plaza is not in danger of crumbling at any moment, the "crack," which mimics an iceberg, represents the real-life threats posed by climate change.
The building's newest feature is part of a public art installation along the Chicago River that aims to bring the realities of climate change in Antarctica to Chicago. A creation of Luftwerk, the Chicago-based artistic collaboration of Petra Bachmaier and Sean Gallero, the piece maps the 120-mile crack that formed last year in the Antarctica ice shelf Larsen C before it broke off as an iceberg the size of Delaware in July.
Although the event's link to climate change is unclear, experts will be watching closely to see if the ice shelf disintegrates completely, which they say would cause sea levels to rise significantly.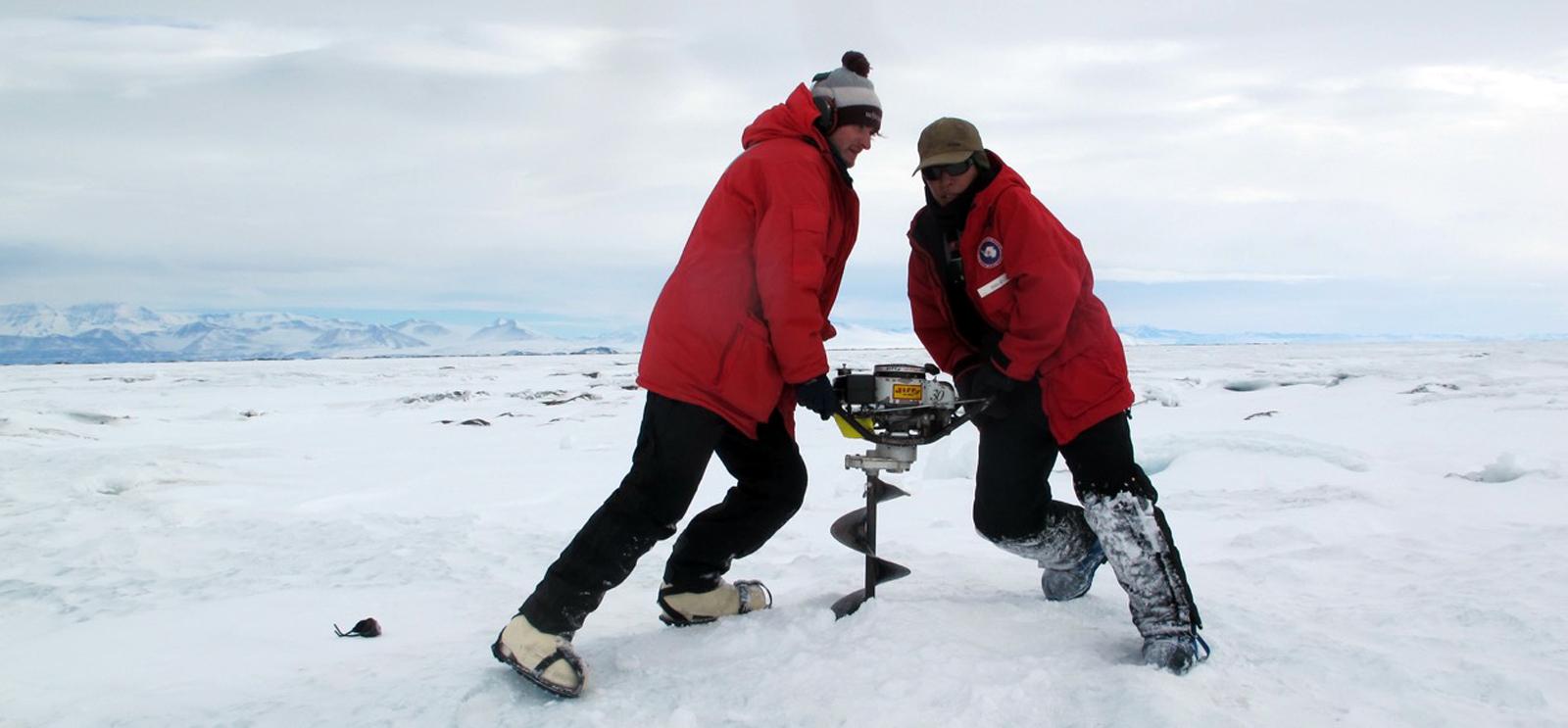 A University of Chicago graduate student works with a National Science Foundation collaborator to install a seismometer in an Antarctican ice shelf. (Doug MacAyeal / University of Chicago)
Accompanying the installation is audio of seismic groans created when chunks of an iceberg scrape past each other. The soundtrack is courtesy of University of Chicago glaciologist Doug MacAyeal, who in 2000 documented the world's largest iceberg as it broke off from an ice shelf in Antarctica. Humans can't hear these seismic spikes, but MacAyeal placed sensors into the iceberg and used the recordings to produce a progression of sounds that bring to mind a typewriter, a climbing wooden roller coaster, screeching birds and a creaky door.
The audio production can be heard at the site of the art installation, called "White Wanderer." The project received funding from environmental advocacy group the Natural Resources Defense Council, along with nearly $18,000 in donations through a Kickstarter campaign.
"I think it's a wonderful, dramatic piece that really taps the natural curiosity people have about icebergs," said MacAyeal, a professor in geophysical sciences who has researched glaciers in Antarctica for decades, in a press release. "We need to have more people than just scientists advocating and talking to regular people about climate change, and art brings meaning that science alone cannot express."
Luftwerk wanted to spread awareness about climate change by reaching people on an emotional level, which MacAyeal's iceberg recordings helped to achieve, Bachmaier said.
"There is a voice to melting glaciers, and they are creating music in their own way," Bachmaier said in a press release. "Some people might find it disturbing; others might be curious and want to learn more."
"White Wanderer" will be on display at Riverside Plaza until Oct. 1. It is also part of the Chicago Architecture Biennial and the city's Year of Public Art initiative.
Contact Alex Ruppenthal: @arupp | [email protected] | (773) 509-5623
---
Related stories: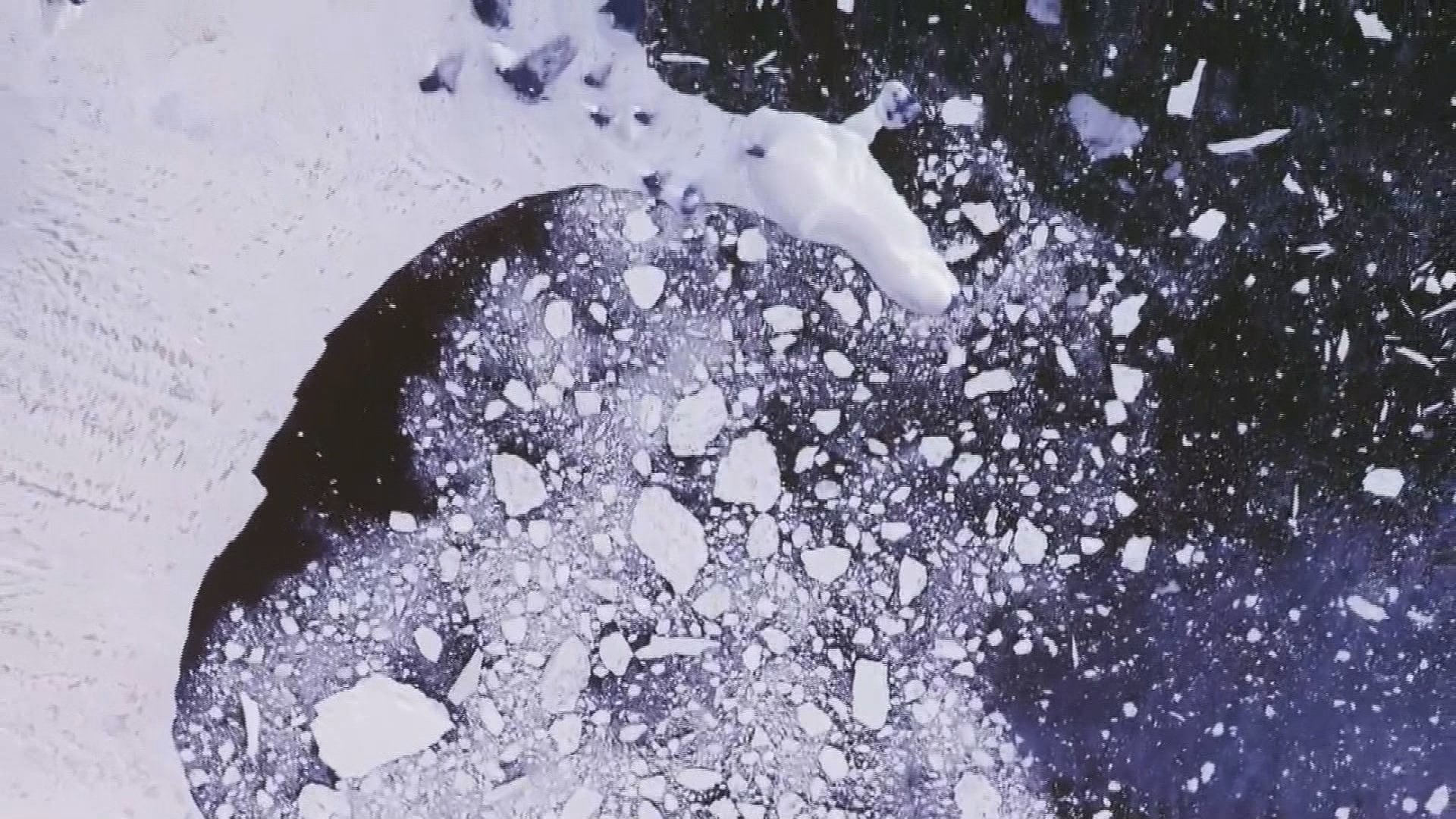 Giant Iceberg the Size of Delaware Breaks off Antarctica
July 13: The trillion-ton iceberg is now drifting. While experts say it poses no immediate threat, is the event itself the precursor of more change to come as the global environment warms?
---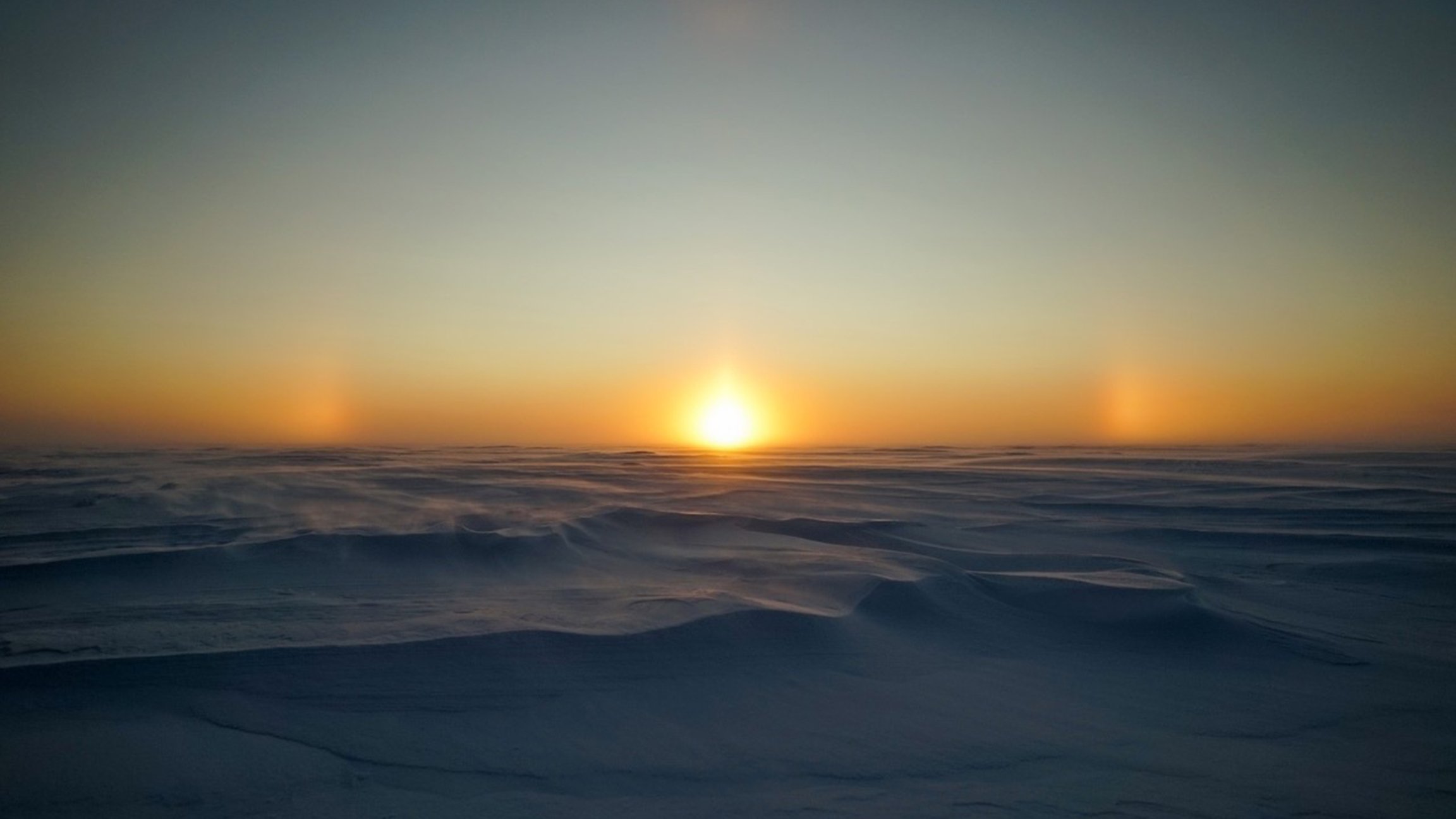 Collapse of Antarctic Ice Sheet Could Trigger Rapid Sea Level Rise
May 22: New research from climate scientists suggests that the West Antarctic Ice Sheet could melt far more quickly than was previously thought.
---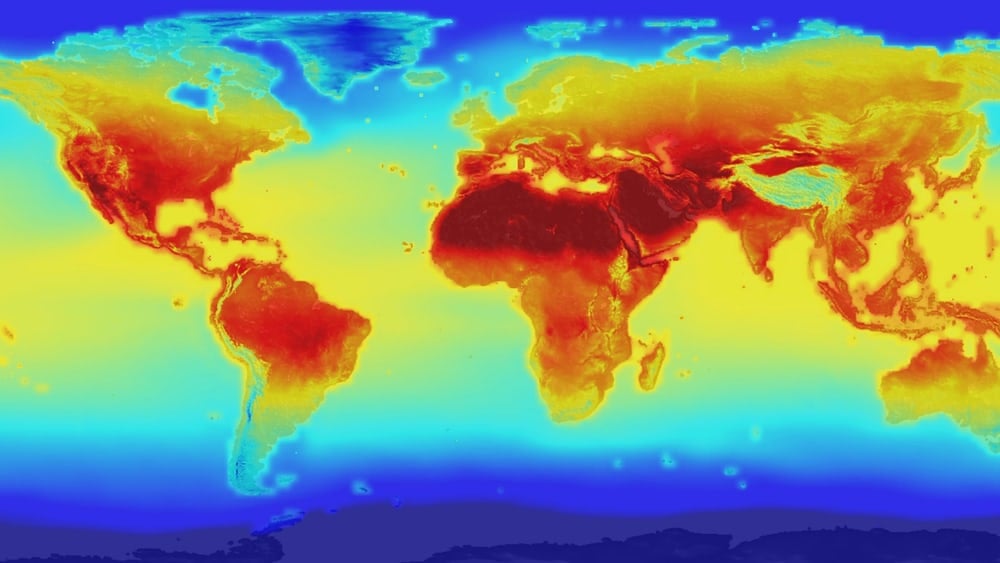 Northwestern Expert Devises Method for Quantifying Impact of Global Warming
April 26: A study co-authored by Northwestern University climate expert Daniel Horton outlines a framework for measuring the impact of global warming on extreme weather events.
---