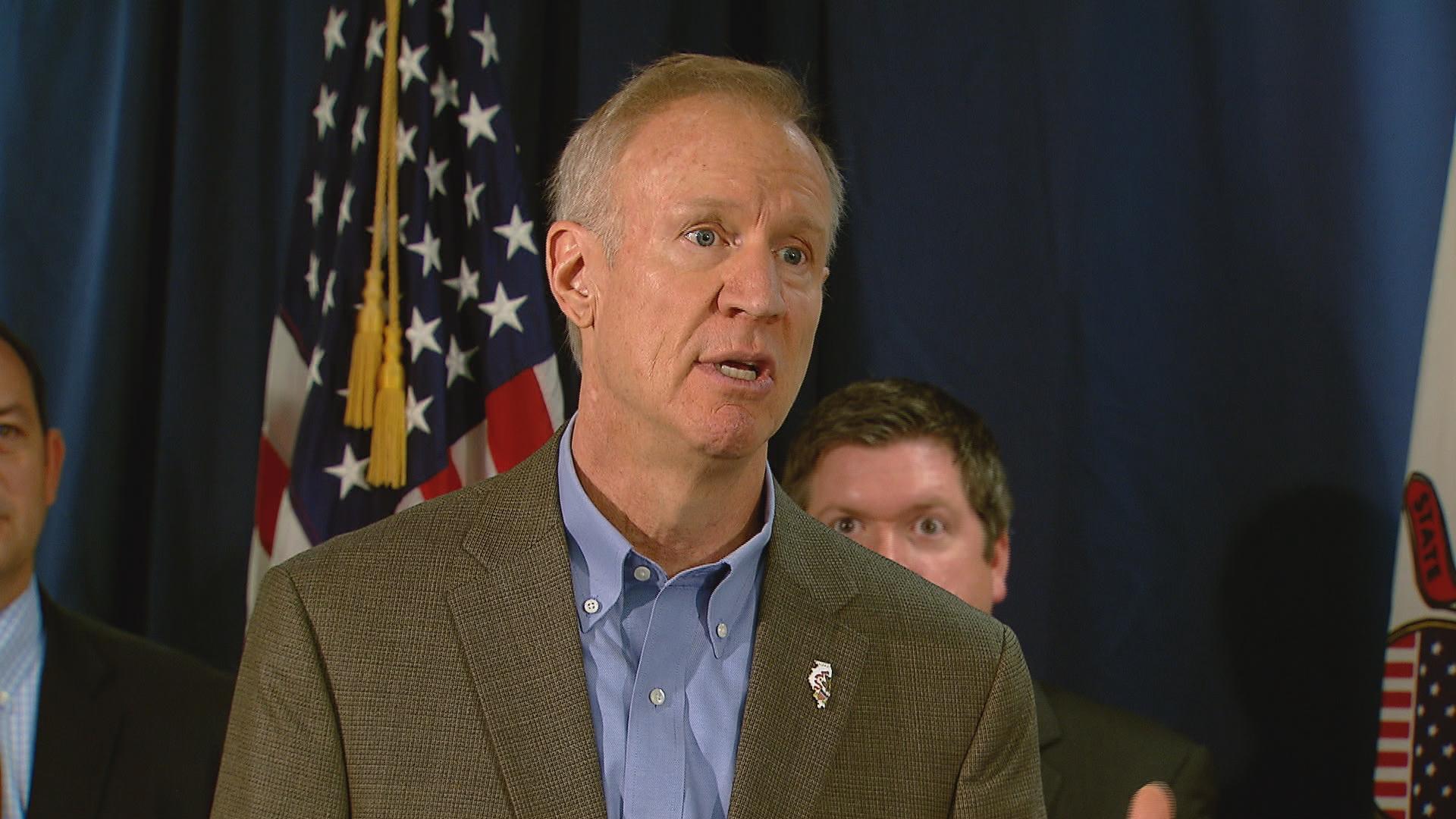 After being political foes for months, Mayor Rahm Emanuel and Gov. Bruce Rauner are back to working together for a common cause: convincing Amazon to build its second headquarters in Chicago.
The two are sending teams of representatives to Seattle on Tuesday to survey the Amazon campus and learn more about the company's future needs. 
Rauner said Monday while luring Amazon to Chicago is his main focus, he's also working with the city of St. Louis on its proposal.
"We have a major population center in Metro East, we have major strategic transportation advantages in Metro East around the St. Louis area. We want to make sure that Illinois is positioned to be a great benefit of that."
Something that might help the delegation going to Seattle: the governor just signed legislation overhauling the Economic Development for a Growing Economy, or the EDGE tax credit program, which provides tax benefits to companies that add jobs in Illinois.

In other news in Chicago tonight
Several hundred military service members might be in danger of deportation if Congress doesn't pass a replacement for the Deferred Action for Childhood Arrivals program, or DACA.
U.S. Sen. Dick Durbin is calling on lawmakers to pass the bipartisan Dream Act, which would allow immigrant students who grew up in the United States to earn lawful permanent residence and eventually, American citizenship.
Durbin says many DACA recipients are serving in the Junior Reserve Officers Training Corps, or JROTC. And there are current service members who have received DACA status.

New pre-trial judges are in place for the new cash bail rules in effect in Cook County's Circuit Court.
Chief Judge Tim Evans issued the new cash-bail orders back in July. As of Monday, if a bond court judge determines a defendant qualifies for release upon posting bail, the judge must set bail at an amount the defendant can afford.
The order took effect Monday for felonies and will be applied to misdemeanor charges starting Jan. 1.
Evans plans to evaluate how the order affects the size and makeup of the jail population over the next year, though Sheriff Tom Dart says his staff will probably be able to notice a difference much sooner. 

Monday marked the last day of living under a viaduct at Wilson Avenue and Lake Shore Drive for many homeless people who have made camps there.
Late last week, a judge ruled against homeless advocates, saying they have no constitutional ground to stop the city from completing repairs to the crumbling viaduct. 
Workers on Monday cleared what was left of the encampments after some residents shifted to a nearby parkway.
The six-month project is projected to begin Tuesday.
Meanwhile, the city has said it plans to move the tent residents to Pacific Garden Mission, a homeless shelter about seven miles away.
Follow Brandis Friedman on Twitter @BrandisFriedman
---