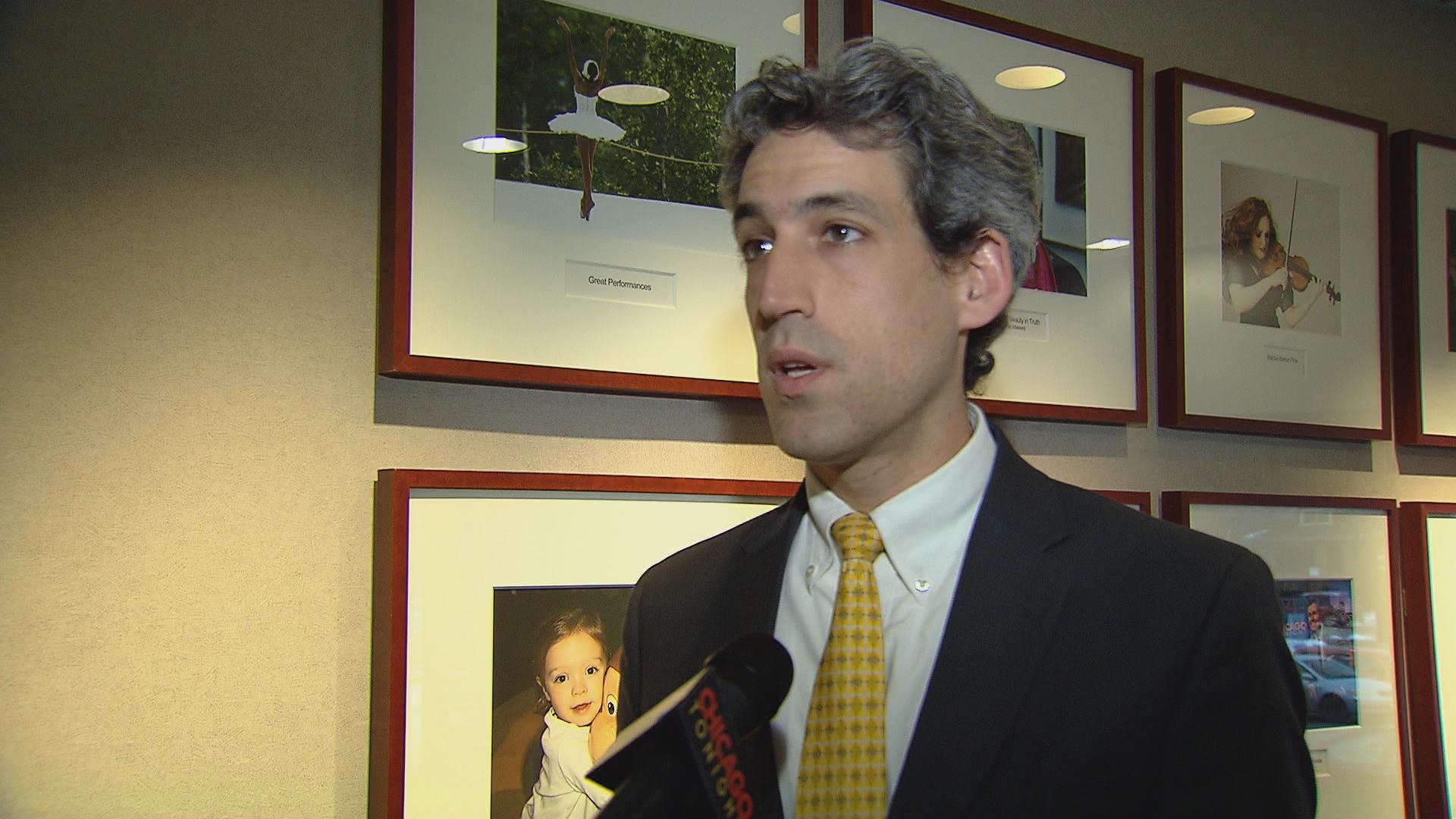 State Sen. Daniel Biss
A political marriage sours very quickly.
It was only last week that gubernatorial candidate and Democratic state Sen. Daniel Biss named Chicago's 35th Ward Ald. Carlos Ramirez-Rosa as his running mate.
On Wednesday, the two went their separate ways.
Biss says the alderman's ongoing support for the so-called Boycott, Divestment and Sanctions movement was the breaking point. BDS calls for international pressure on Israel to leave Palestinian lands.
Biss, whose mother is Israeli and grandparents survived the Holocaust, says in a statement that removing Ramirez-Rosa was a difficult decision, but the right one. And says he'll be naming a new running mate soon.

In other news in Chicago tonight
Another lawsuit has been filed against the Chicago Board of Education in a sexual abuse case that dates back nearly 30 years.
In a complaint filed Wednesday, a man says he was sexually abused by Marvin Lovett, who ran a mentoring program at several North Lawndale public schools from the late 1980s until the mid-1990s. The latest victim to come forward joins 18 other men who allege Lovett abused them. The attorney representing all the victims claims Chicago Public Schools had knowledge that should have kept Lovett out of schools.
"There were a number of incidents and information that, as we've alleged in the complaint, that the schools should have known made this individual inappropriate to be around children," said attorney Lyndsay Markley. "And they should have acted on those indications, not allowing him to continue in this building without any type of appropriate restriction from children. And frankly, he likely should not have been in a school at all."
Lovett was shot and killed by one of his accusers in 2000. The program he ran was sponsored by United Airlines, which has been targeted in other lawsuits but not the one filed Wednesday. In the suit, the man using the name John D. Doe is seeking damages in excess of $50,000. 
United Airlines made other news Wednesday.
The Transportation Department says the airline will not be fined for a much publicized incident in April in which a passenger was dragged off an oversold flight at O'Hare. The decision by the department was actually made in May but only revealed Wednesday.
A flyers' rights advocacy group calls the decision "a dereliction of duty." For its part, United says, it is putting in place policies that "put the customer at the center of everything we do."
Congress is currently considering bills that would ban the bumping of passengers once they are on the plane.
---