In the Albany Park neighborhood on Chicago's Northwest Side, the familiar saying is true: When it rains, it pours. But after heavy storms, the Chicago River's North Branch, which cuts through the area, floods hundreds of homes.
Flooding occurs at this part of the river when waters exceed 7 feet. This last occurred in 2013 and 2008, according to the National Weather Service.
Sandbags have been the primary defense agains the river, but the Chicago Department of Transportation is now constructing a permanent flood-fighting weapon: a massive underground tunnel to divert stormwater from the North Branch to the North Shore Channel, a man-made canal with more capacity.
A channel at the river's North Branch, just west of Gompers Park, will divert excess stormwater to an inlet shaft that drops 150 feet below ground into a mile-long tunnel under Foster Avenue. There, the stormwater will naturally flow east towards River Park, where it will be released into the North Shore Channel.
The project is scheduled to be finished in spring 2018 and costs $70 million, paid for by funding from the federal, state and city governments, as well as the Metropolitan Water Reclamation District.
---
Related stories: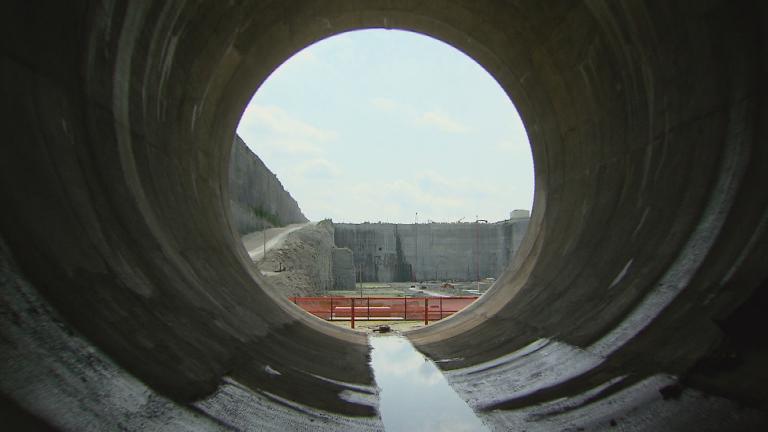 McCook Reservoir to 'Significantly Reduce' Flooding, Says MWRD
Aug. 28: A grand canyon that will become a deep lake: We get a tour of the final reservoir in the Deep Tunnel plan.
---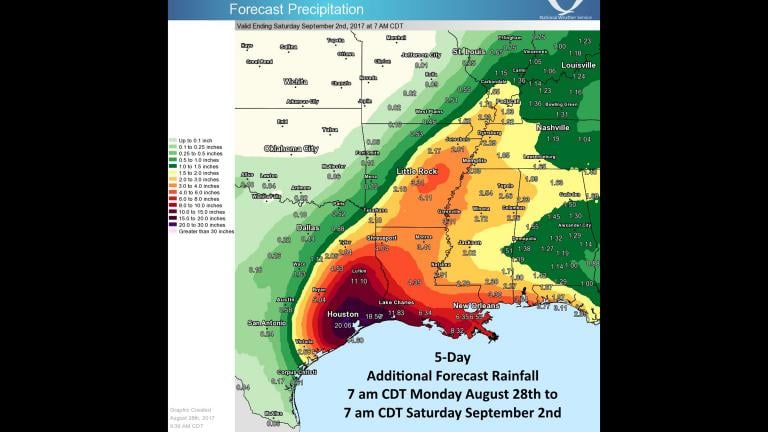 As Rain and Floods Continue to Batter Texas, Long Recovery Lies Ahead
Aug. 28: For days, parts of Texas have been slammed by massive rain and flooding caused by Harvey. A look at recovery efforts for the short and long term.
---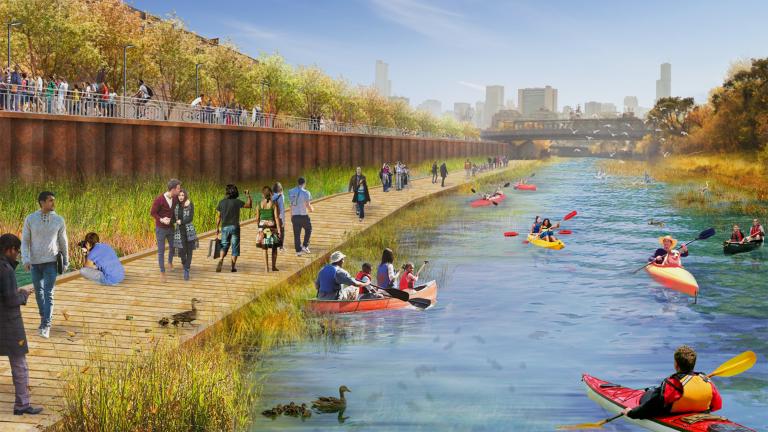 City Approves Big Changes to Chicago River's North Branch District
July 26: Big changes are coming to the North Branch of the Chicago River. Why some are up in arms over the plan.
---