It has been nearly 120 years since the Sanitary District of Chicago reversed the flow of the Chicago River. The agency, now called the Metropolitan Water Reclamation District, is still engineering immense water control projects. Its latest modern marvel will have a significant impact on flood control in the area. 
It's being called the Grand Canyon of the Midwest—but on a vastly smaller scale. Still, at 3,000 feet long and 310 feet deep, the McCook Reservoir is an impressive sight. It'll be put into service later this year and has the capacity to hold 3.5 billion gallons of stormwater. That's a lot of rainfall that officials say won't be accumulating on Chicago-area streets and in basements.
"It's not going to be the magic bullet that we all think it is, but it's going to significantly reduce the incidences of flooding," said Mariyana Spyropoulos, president of the Metropolitan Water Reclamation District Board of Commissioners.

Public tours
The MWRD hosts free public tours of the of the first phase of the McCook Reservoir on select Sundays (Sept. 17 and 24; and Oct. 1 and 15) between 9 a.m. and 2 p.m. Tours last about 2 hours and include bus transportation to the McCook Reservoir. Tours begin at the Mainstream Pumping Station, 6100 River Road, Hodgkins. Appropriate dress includes sturdy footwear (no sandals, high heels) and no shorts or dresses, please. Reservations: 312-751-6632 or [email protected].
---
Related stories: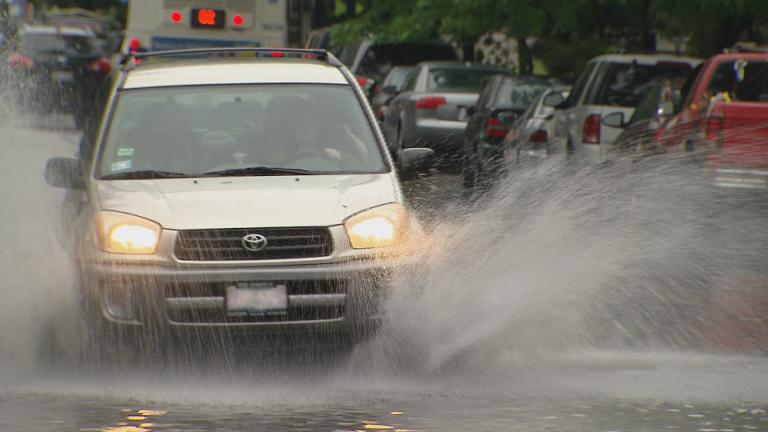 Heavy Rain Drenches Northern Illinois, Raises Concerns of Flooding
July 20: Heavy rainfall drenched northern Illinois Wednesday night and Thursday morning. And more is on the way. The Des Plaines and Fox Rivers have seen water levels rise and remain areas of concern.
---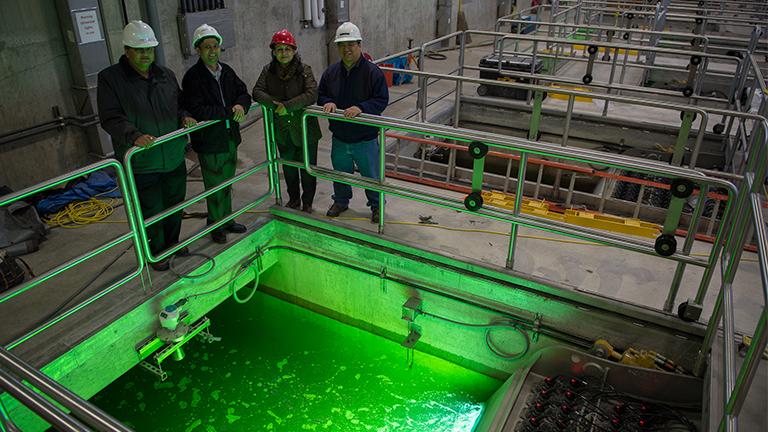 World's Largest Ultraviolet Disinfection Facility Tackles Chicago River
March 23, 2016: The notoriously polluted Chicago River is about to get cleaner with disinfection technology at a Skokie water treatment facility.
---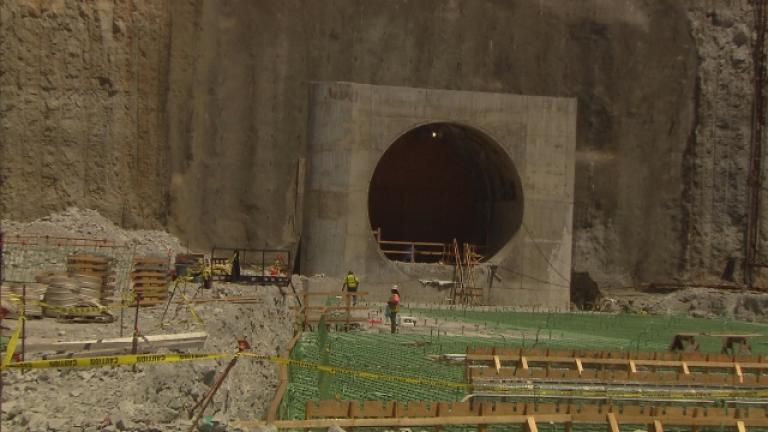 Thinking Big About Sewage
May 19, 2015: Jay Shefsky visits the Thornton Quarry and goes to the bottom of Deep Tunnel to see where the water will flow into the new reservoir later this year.
---