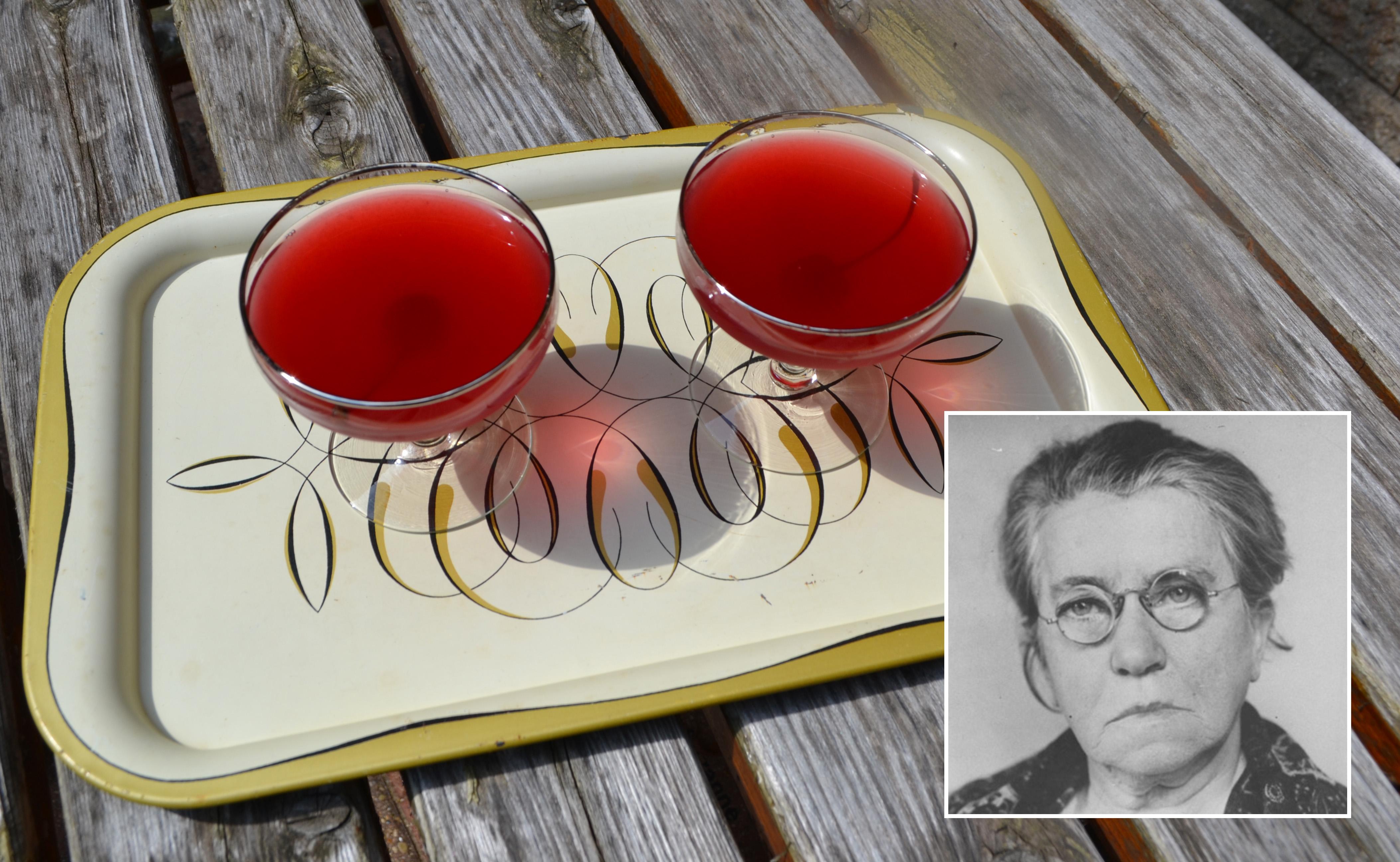 Cheers, Chicago! Our town loves its history as much as its hooch, so we're back for another round of cocktails that celebrate Chicago's finest – or most infamous. This summer, we're toasting 13 women of Chicago's past with original cocktail recipes.
Join us every week for a historical happy hour!
Emma Goldman (1869 – 1940)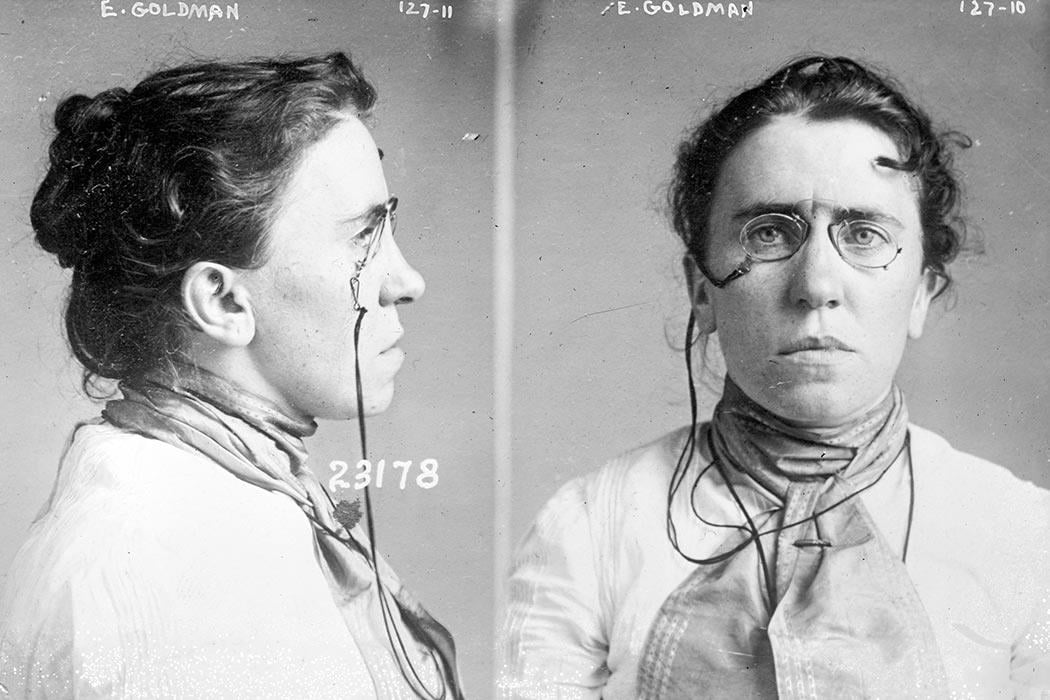 When the cops came – again – for Red Emma about the president's assassination, they found her smiling beatifically in a rocking chair in a flat on North Sheffield Avenue. The Queen of the Anarchists had many faces.
Emma Goldman was an anarchist, feminist and freethinker at a time when just talking about birth control was enough to get you imprisoned (and she did get imprisoned, several times, and not just for talking about contraception). Her credo: "I demand the independence of woman, her right to support herself; to live for herself; to love whomever she pleases, or as many as she pleases. I demand freedom for both sexes, freedom of action, freedom in love and freedom in motherhood." Heady stuff for the late 19th century.
Goldman immigrated to the U.S. from Russian in 1885, where the Haymarket affair in Chicago sparked an interest in anarchism. For the next decade-plus, Goldman crisscrossed the country preaching her fiery brand of anarchy. By the turn of the century, Goldman was well-known as a radical – she had already helped plan the assassination of industrialist Henry Clay Frick by then, after all – and her rhetoric attracted former steelworker Leon Czolgosz, who saw her speak in Chicago and Cleveland.
Inspired by Goldman's stated belief that rulers of people should be exterminated, Czolgosz hatched a plan to kill the president of the United States, William McKinley, in Buffalo at the Pan-American Exposition. Eight days after Czolgosz shot McKinley, declaring himself "a disciple of Emma Goldman," the president was dead and Goldman was a prime suspect in the conspiracy.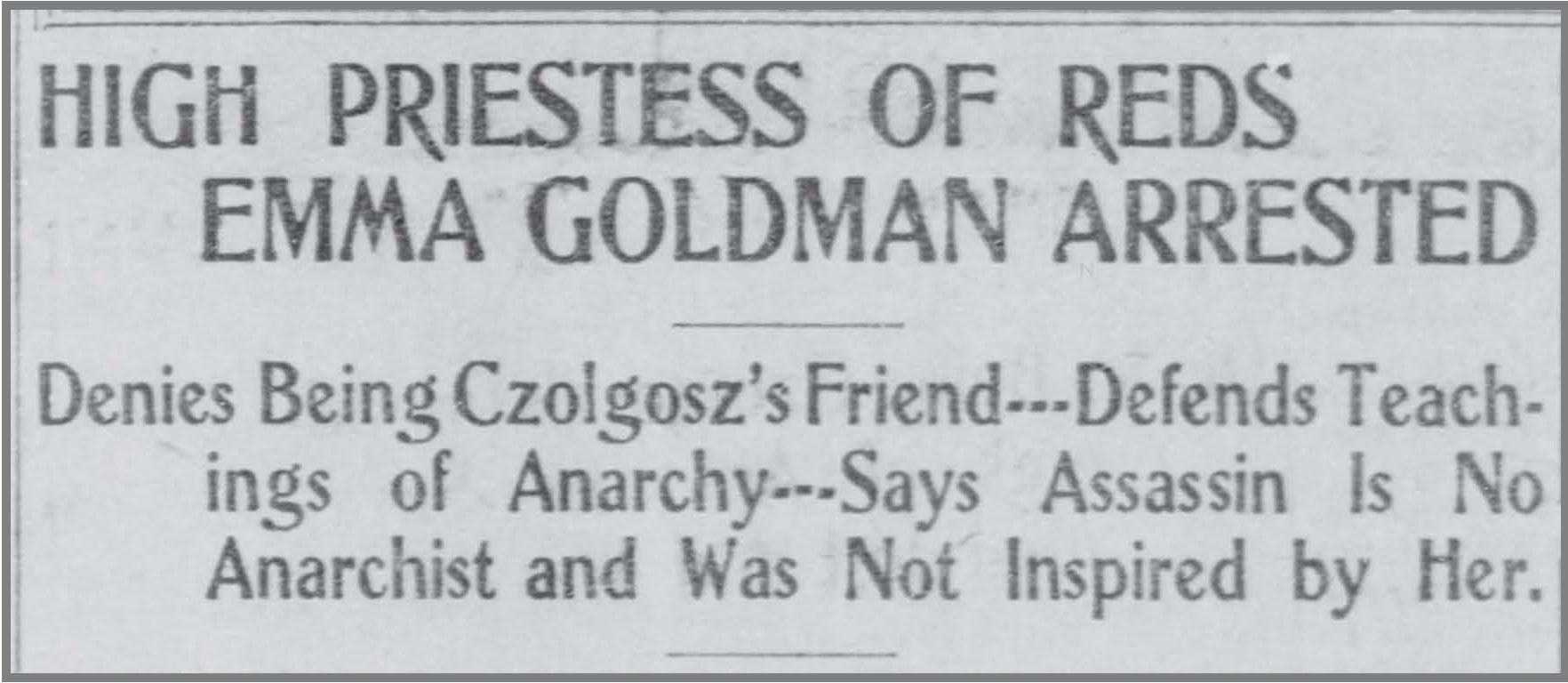 Working on a tip, the police tracked her to Chicago. When Goldman was nabbed in a Lincoln Park graystone, she denied her identity at first, but eventually consented to questioning. Goldman denied any knowledge of or involvement in the plan – but she was indifferent to news of President McKinley's death, saying, "There are thousands of men dying every day. No fuss is made about them. Why should any fuss be made about this man?" Six weeks later, Czolgosz was executed via electric chair.
A few years later, Goldman took up with Ben Reitman, who ran a "hobo college" on Chicago's Skid Row. Together, they made speeches in Bughouse Square and elsewhere, but it wasn't long before Goldman grew tired of lecturing and wanted to "reach the few who really want to learn, rather than the many who come to be amused." To that end, she started the journal Mother Earth, writing essays about her philosophies on labor, education, government, feminism, sexual freedom and birth control.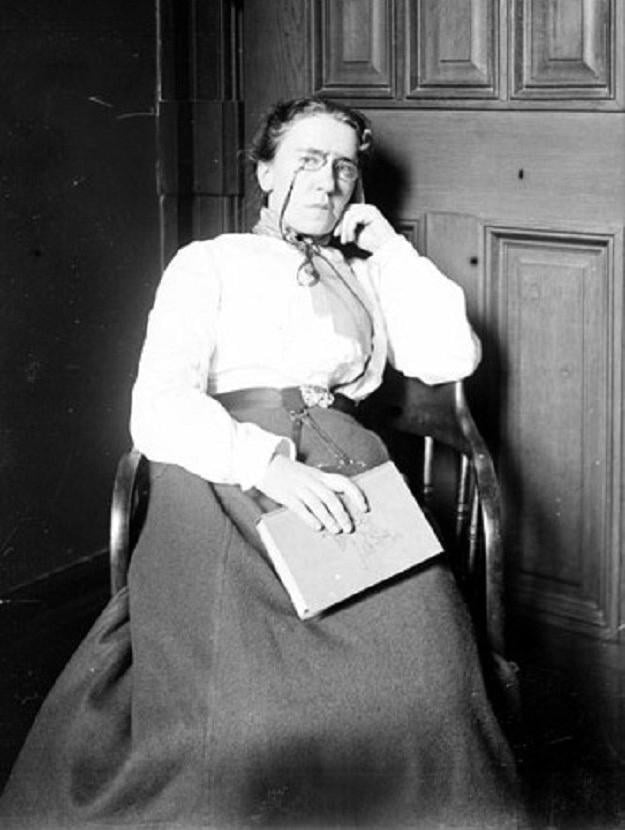 Speaking of birth control, Goldman enthusiastically supported the birth control activist Margaret Sanger. Both women were arrested multiple times for violating the Comstock Law, which prohibited the distribution of "obscene" materials (which, of course, included contraception information). Though the women eventually went their separate ways, Goldman continued to distribute Sanger's pamphlets on birth control, and in 1916, Goldman was again arrested for violating the Comstock Law. As punishment, she was offered the choice of paying a fine or serving 15 days in a workhouse. Goldman chose the workhouse.
After many years of anarchist agitation – seriously, there's way too much to get into here, like the time she broke a horsewhip on stage while castigating a comrade for a perceived betrayal – Goldman was deported from the United States in 1919 for, among other things, inciting riots. She moved around Europe and Canada continuing her work for anarchy, until she had a stroke and died in Canada in 1940. Her remains were interred at in Forest Home Cemetery in Forest Park, alongside the remains of the Haymarket anarchists and other social activists. Seems pretty organized for an anarchist.
Naturally, a drink that captures the essence of Emma Goldman had to be as red as red could be – so we start with Russian vodka and redden it with blood orange liqueur and tart cranberry. Like Red Emma herself, the Mugshot sneaks up on you – so love it freely, but always take precautions.
Mugshot
1 oz. vodka
½ oz. blood orange liqueur
1 oz. cranberry juice
½ oz. lime juice
Combine ingredients in cocktail shaker over ice and strain into coupe glass. Garnish with – what else? – a bright red cherry.
---
Related stories: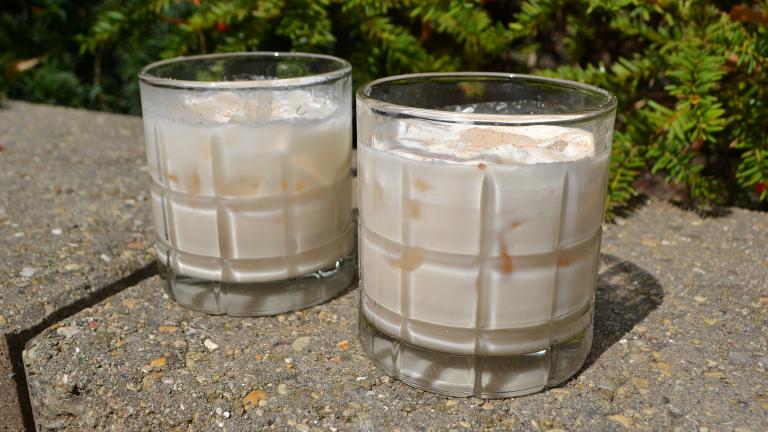 Historical Happy Hour: A Toast to Ruth Hanna McCormick
Aug. 25: To honor the first female senator – who was an agriculturally minded lady – we concoct a drink straight from the farm: a dairy base that gets a spark from corn whiskey and would work hot or cold.
---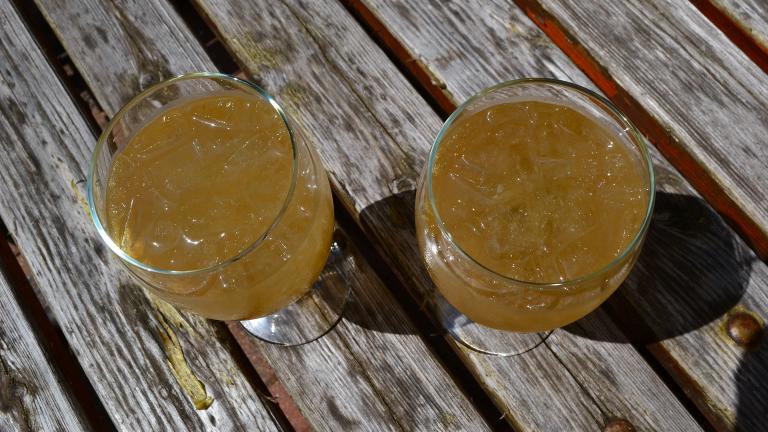 Historical Happy Hour: A Toast to Esther Saperstein
Aug. 18: This week, we raise a glass to the moms who hold it down in the House (and the Senate) with a concoction as American as apple pie—fragrant applejack, tough whiskey and snappy lemon and ginger.
---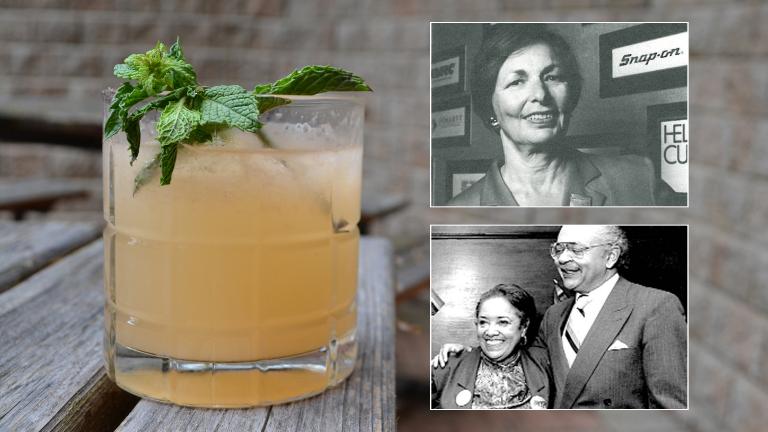 Historical Happy Hour: A Toast to Anna Langford and Marilou von Ferstel
Aug. 11: For decades, the steel industry forged Chicago's industrial spine. Now, we forge a no-nonsense drink for the no-nonsense lady who brought the titans of steel to their knees.
---