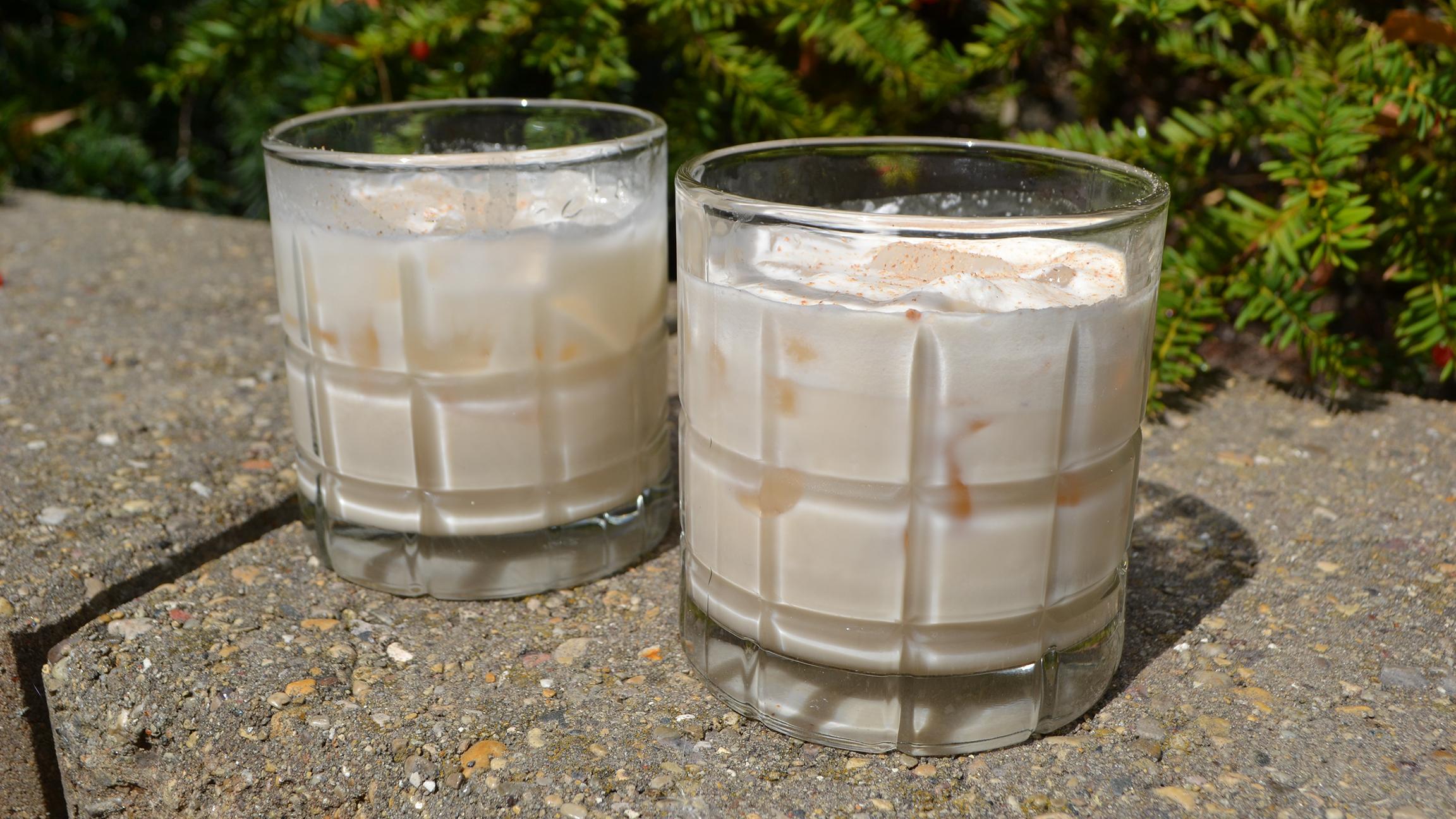 Cheers, Chicago! Our town loves its history as much as its hooch, so we're back for another round of cocktails that celebrate Chicago's finest – or most infamous. This summer, we're toasting 13 women of Chicago's past with original cocktail recipes.
Join us every week for a historical happy hour!
Ruth Hanna McCormick (1880 – 1944)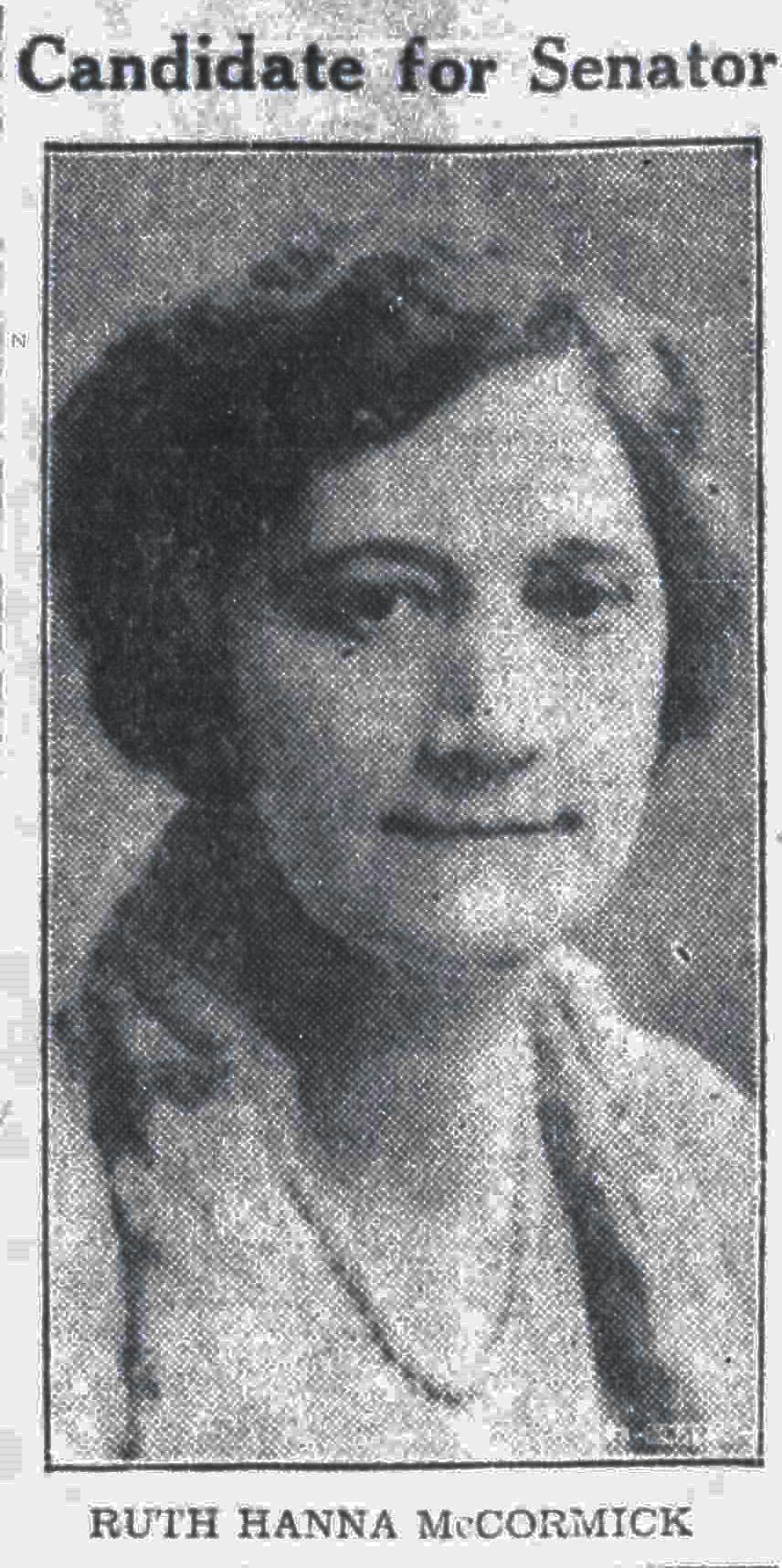 Imagine running political campaigns for pretty much your entire life. Sounds awful, doesn't it? Not if you're Ruth Hanna McCormick, who did it with relish. The daughter of a U.S. senator, she grew up to marry not one, but two congressmen (not at the same time, though). Most importantly, she was herself elected a U.S. representative after putting together her own political machine of Republican women and in doing so nearly became the first female U.S. senator.
Ruth Hanna was immersed in politics from the very start. McCormick's father, Mark Hanna, was an old-school political boss and Republican kingmaker from Ohio. As a young woman, she tagged along with her father while he managed William McKinley's presidential run and ran his own campaigns for the Senate. During her father's reign in the Senate, she worked as his personal secretary.
In 1903, Ruth Hannah married Joseph Medill McCormick, who served eight years as the publisher of the Chicago Tribune, which his family owned. Together, they dabbled in progressive reform politics and lived in the University of Chicago Settlement House, where Ruth McCormick began working for the welfare of women and children. When she was unable to purchase a special type of milk for one of her children, McCormick bought the farm – literally – when she opened a dairy farm in northwest Illinois to produce sanitary milk.
With Ruth McCormick's help campaigning, her husband was twice elected to the Illinois legislature, and while in Springfield, Ruth lobbied to pass the Illinois Equal Suffrage Act to grant women the right to vote. She went on to become the chair of the Congressional Committee of the National American Woman Suffrage Association and promoted pro-suffrage candidates.
Meanwhile, Medill McCormick took another step up the political ladder in 1916 when he was elected to the U.S. House. In 1918, he defeated Democratic Whip James Hamilton "Jay Ham" Lewis (remember that name). The same year, with national suffrage within reach, Ruth Hanna was appointed to direct the new Republican Women's National Executive Committee to organize the women's vote for the GOP, whose platform she staunchly supported despite her forays into progressive politics (quite unusual for a suffragist). In 1924, she was the GOP's first elected national committeewoman from Illinois.
But the news wasn't all good: The same year, her husband lost the GOP nomination to Charles Deneen (remember that name too). Medill McCormick committed suicide out of what his wife believed was despair over the lost. Convinced that he lost due to a lack of votes from women, she threw herself into organizing women voters, creating her own network of Republican women's voting clubs. And then she threw her own cloche in the ring in 1928, saying "I haven't gone into this as a woman. I am a politician. I have been a political worker for more years than most of the men in the party today."
For the most part, the former suffragist ran straight-ahead conservative – supporting farmers, big agriculture, Prohibition and the military. She crisscrossed the state, speechifying with a motto of "No Promises and No Bunk" and won with a plurality among the 10 candidates. In the House, she was appointed to the Committee on Naval Affairs, a pretty plum role for a new congresswoman.
And she wasn't done. In 1929, McCormick sought the Republican nomination for the U.S. Senate against the incumbent Charles Deneen – the very same man who had defeated her late husband. With the endorsement of Chicago mayor "Big Bill" Thompson, McCormick avenged her husband's death – she clobbered Deneen to become the first woman to receive a major party nomination for the Senate. Her next opponent: the elaborately bearded Jay Ham whom her husband had defeated a decade earlier.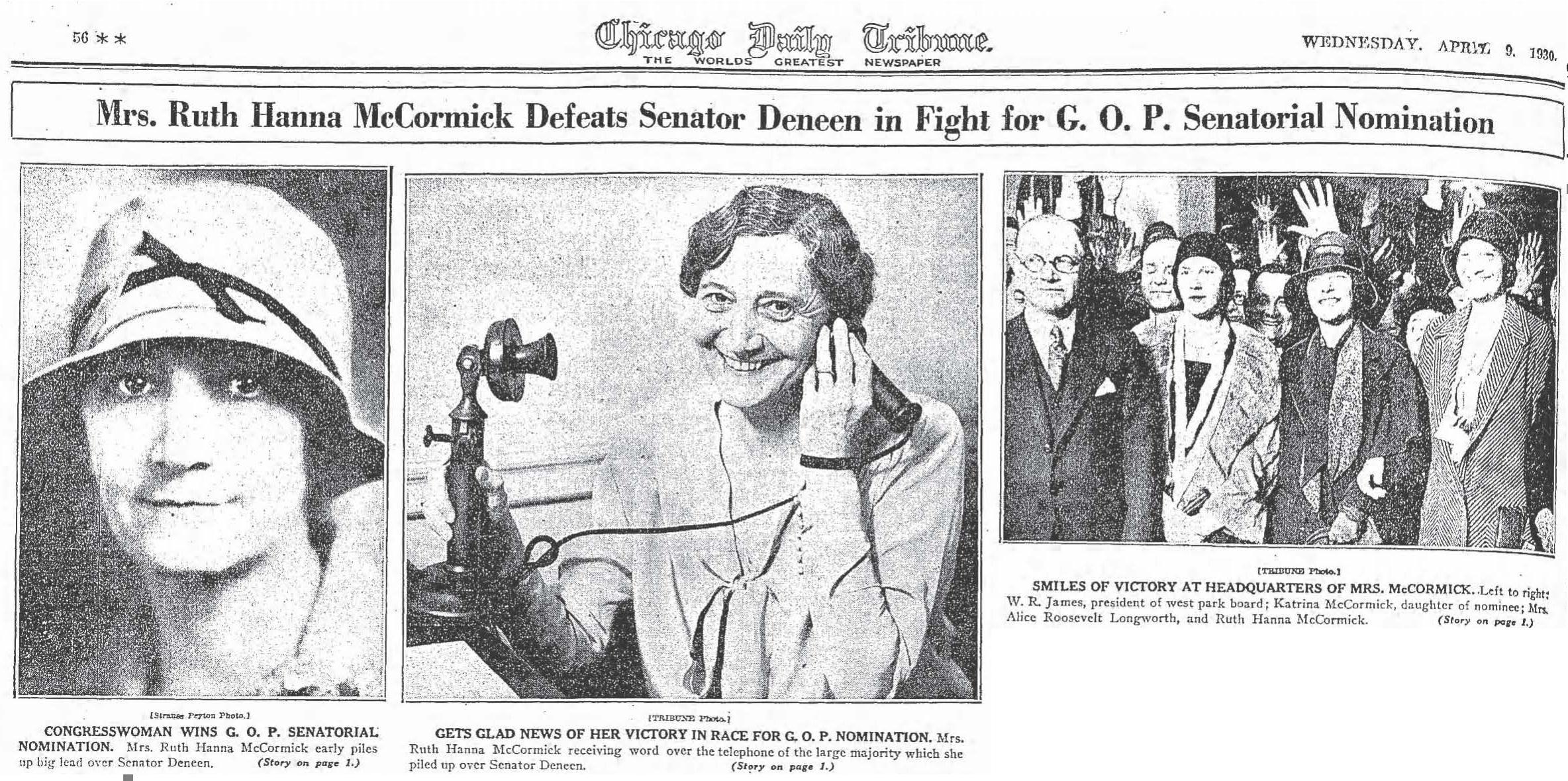 The prospect of a woman in the Senate threw the state's newspapers into a pearl-clutching tizzy. A Dixon Evening Telegraph headline gasped "Senators Agog over Coming of Woman Senator" and asked the big questions – for instance, how would she be addressed? Is "Dame Senator" a thing? Would the men have to give up some of their lounge space to her? And – my heavens – where would she leave her coat?
But Jay Ham, for his part, was unafraid to spar with McCormick in the press, despite his renown for Virginia-bred chivalry. He labeled McCormick a "dollar princess" and harrumphed "you cannot buy a landslide nor win an Illinois senatorship by sex appeal."
In the end, it took the Great Depression, an attack from a third candidate (also female), the temperance movement, a wave of anti-GOP sentiment, and a Senate investigation into McCormick's campaign spending to bring the McCormick Revenge Tour to a halt, and Jay Ham and his ginger whiskers won the day.
Even though she was no longer an elected official, McCormick stuck around doing what she'd done since childhood: farming and politicking. She married another congressman, Albert Gallatin Simms of New Mexico, and went on to manage two newspapers, found a girls' school, and buy another farm in Colorado, as well as manage the ill-fated presidential campaign of Thomas Dewey in 1940.
Ruth Hannah McCormick died on New Year's Eve in 1944 in Chicago.
For McCormick's Revenge, we concocted a drink straight from the farm – a dairy base that gets a spark from corn whiskey and would work hot or cold (since it's still summery out, we served it over ice). We think an agriculturally minded lady like Ruth Hanna McCormick would appreciate it. 
McCormick's Revenge
1 oz milk
.75 oz heavy cream
1.5 aged corn whiskey
Two dashes chocolate bitters
Two dashes vanilla extract
Ground nutmeg
Blend milk, cream, whiskey, bitters, and vanilla in flash blender or shaker. Pour into short glass over cracked ice and sprinkle with nutmeg.
---
Related stories: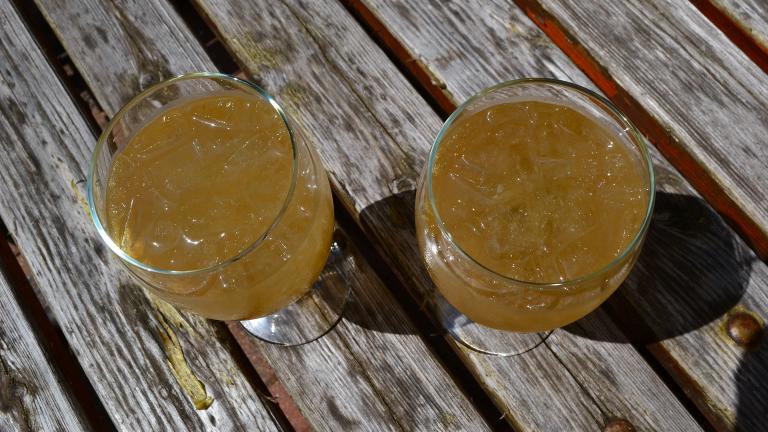 Historical Happy Hour: A Toast to Esther Saperstein
Aug. 18: This week, we raise a glass to the moms who hold it down in the House (and the Senate) with a concoction as American as apple pie—fragrant applejack, tough whiskey and snappy lemon and ginger.
---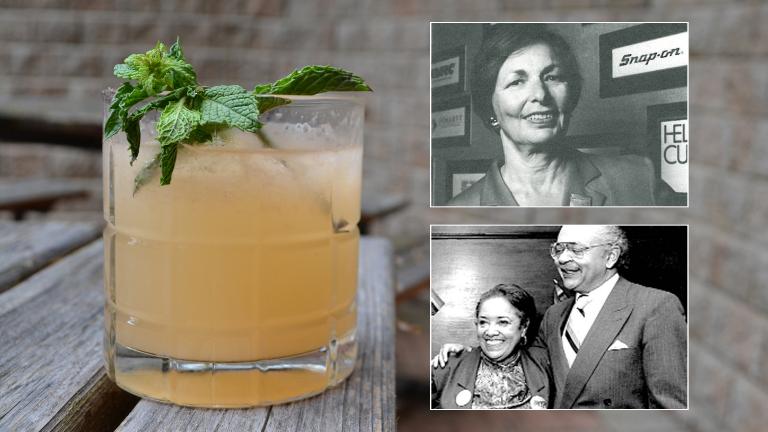 Historical Happy Hour: A Toast to Anna Langford and Marilou von Ferstel
Aug. 11: For decades, the steel industry forged Chicago's industrial spine. Now, we forge a no-nonsense drink for the no-nonsense lady who brought the titans of steel to their knees.
---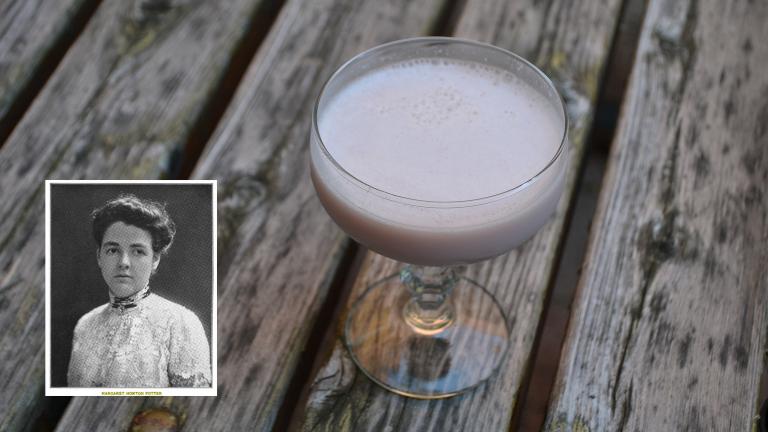 Historical Happy Hour: A Toast to Margaret Horton Potter
Aug. 4: From the start, young Miss Potter was a virtual word machine, publishing a book of verse at age 12. This week, we mix up a deceptively delicate cocktail inspired by the original pink drink. Cheers!
---