Prior to running for and then winning the presidency, Donald Trump spent decades cultivating his image in the media.
He parlayed his flamboyance, business acumen and ability for self-promotion into the long-running NBC hit reality-TV series "The Apprentice."
But running for president exposed him to a greater level of scrutiny, and Trump's relationship with much of the press soured—so much in fact that at a rally of his supporters in Arizona last week he said this about the media:
"For the most part, honestly, these are really, really dishonest people and they are bad people. And I really think they don't like our country. I really believe that."
Chicago Tribune columnist Rex Huppke believes that despite the president's protestations, the media has largely been fair to Trump, but that covering him has presented challenges.
"I think that we are dealing with a very unique person in the office right now," said Huppke. "The relationship is certainly as adversarial as I've seen. It's difficult to cover someone who is saying things like 'You are bad people, un-American and you don't care about America.' I think that puts journalists in a difficult position."
Dan Miller, policy adviser at the Heartland Institute who is a former business editor at the Chicago Sun-Times and launched and edited Crain's Chicago Business, believes the line between objective journalism and commentary has been erased.
"There's no difference anymore between comment and objective news reporting. That line has been obliterated," said Miller. "It reaches the point where the editor of the Wall Street Journal has to send a memo to his staff saying 'Let's cut it out. Let's just report what the news source is saying rather than telling us what you think.'"
A Quinnipiac University Poll released last week found little satisfaction with either Trump or the media. It found American voters disapprove 55-40 percent of the way the news media covers Trump, and disapprove 62-35 percent of the way the president talks about the media. In other words, a majority of voters disapprove of both the media and Trump.
Miller and Huppke join Phil Ponce to discuss Trump's fractious relationship with the press.
---
Related stories: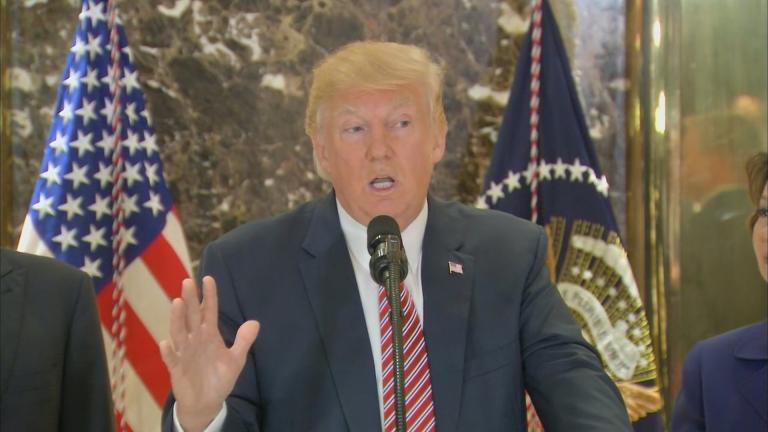 Trump's 'Both Sides' Comments Draw Harsh Local Reaction
Aug. 16: Harsh local reaction Wednesday to President Donald Trump's comments that "both sides" are to blame for the riots in Charlottesville, Virginia.
---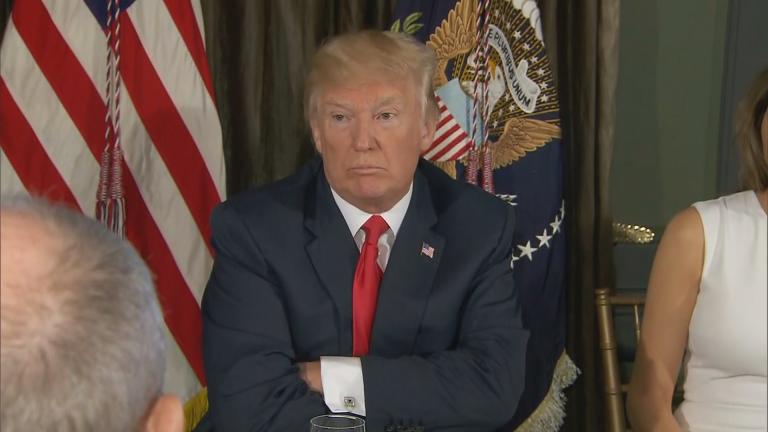 Trump Threatens North Korea with 'Fire and Fury'
Aug. 8: Despite increasing international condemnation, North Korea has ramped up its nuclear capabilities to a potentially dangerous level.
---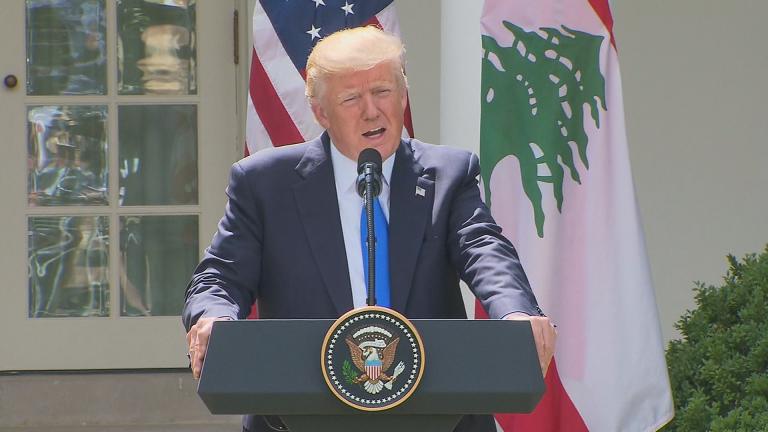 Local Republicans React to the Turmoil in Washington
July 26: President Donald Trump lashes out at Jeff Sessions, his attorney general and long-time supporter. How are Republicans feeling about the Trump presidency so far?
---