A little over six months in and already it appears that Donald Trump's presidency is beleaguered.
A bruising battle over repealing and replacing the Affordable Care Act has left many of the president's own voters fearful of what a Republican health care plan could bring – if it makes it out of the Senate.
On top of that, multiple investigations into the Trump campaign's contacts and possible collusion with Russia are intensifying, leading Trump to lash out at his own attorney general and erstwhile backer Jeff Sessions.
All this as the latest Gallup poll shows just 37 percent of Americans approve of the president's job performance.
So how are Republicans feeling about the Trump presidency so far?
Kent Gray, a Springfield-based attorney and former director of Trump's Illinois campaign says that he is happy with what he's seen.
"The president has faced a number of challenges both from within and without his own party, but I think he's making constant daily progress on many of the issues that matter most to him and to the millions of folks that voted for him in the election," said Gray.
But Trump's decision to publicly undermine Sessions – seemingly in an effort to get him to resign – is not going down well.
"Jeff Sessions was one of the only Republican leaders that I saw during the primaries out there and working hard for Mr. Trump," said Gray. "He is a loyal and well-thought of supporter of President Trump, and of course he's a darling of the right wing because he's viewed as far more conservative philosophically than Donald Trump ever considered being during the primary."
Former Republican congressman Joe Walsh goes further.
"Jeff Sessions was his most loyal supporter and treating him like this is absolutely bull crap and it is pissing off his voters I can tell you that," said Walsh. "For conservatives like me this is a red line that Trump has crossed. If he fires Sessions it will really anger conservatives."
Walsh says that while he may be a Trump supporter, ultimately his support is based on what the president can do to advance a conservative agenda. He also thinks that if the president attempts to remove Sessions and engineer the firing of Special Counsel Robert Mueller – who is leading the FBI's investigation of the Trump campaign's possible collusion with Russia – then that would trigger a constitutional crisis.
"I think there is no doubt that Trump is somewhat serious about wanting to get rid of Bob Mueller," said Walsh. "If he were to do that that would be a crisis like we've never seen and even those cowardly Republicans in Washington D.C. – many of my former colleagues – they would be forced to say something against him."
Former Illinois Republican Party Chairman Pat Brady agrees, and says that any action leading to the removal of Sessions and Mueller would not end well for the president.
"I think there would be a constitutional crisis and he would be impeached," he said.  "If he somehow gets Jeff Sessions to resign, that will cause tremendous political problems. … He can't fire Mueller, that's got to come from the Justice Department, but if he somehow, heavy-handedly gets Mueller removed – that will lead I believe to a constitutional crisis that will result in his impeachment, similar to what happened with Richard Nixon and the Saturday Night Massacre."
Brady also said he worries about the damage Trump's presidency is doing to the Republican brand: "Today tweeting out that there would be no transgender individuals in the U.S. military – that damages the brand."
But for Walsh, that's less of a concern.
"The Republican brand is already screwed," said Walsh. "I mean the Republican brand sucks and that's why we got Trump. Think about it: Trump won without any help from the Republican Party."
Gray, Walsh and Brady join host Carol Marin to discuss the Trump presidency. 
---
Related stories: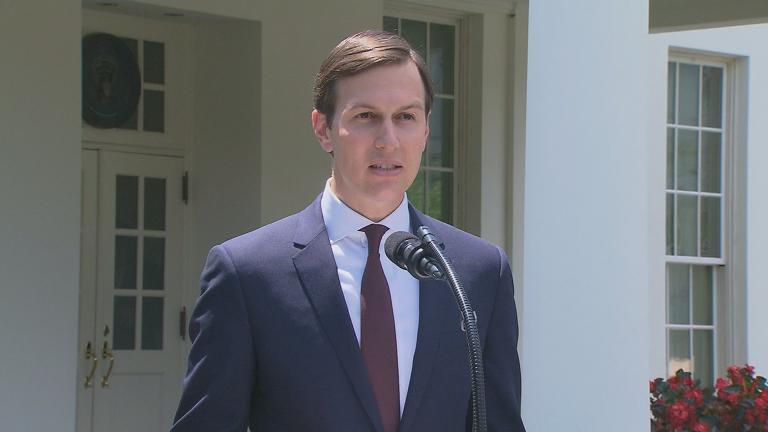 Kushner Talks to Senate Investigators as Russia Questions Persist
July 24: Jared Kushner, son-in-law and special adviser to the president, is questioned by congressional investigators about his Russia contacts.
---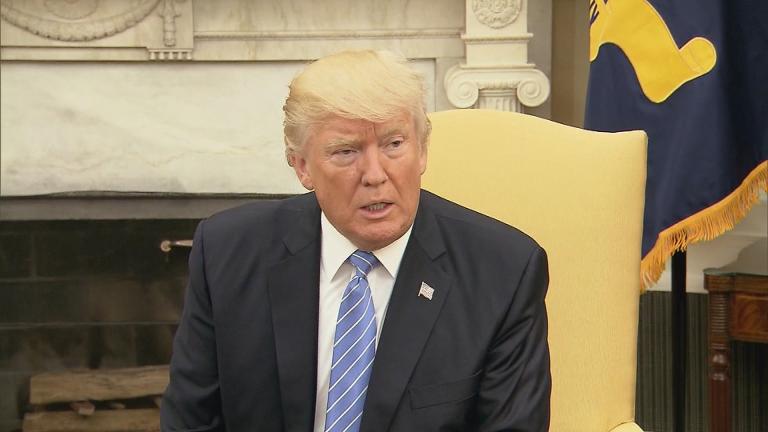 Trump Administration in Foreign Territory as Global Crises Mount
June 21: The list of foreign policy issues in President Donald Trump's inbox seems to be growing by the day.
---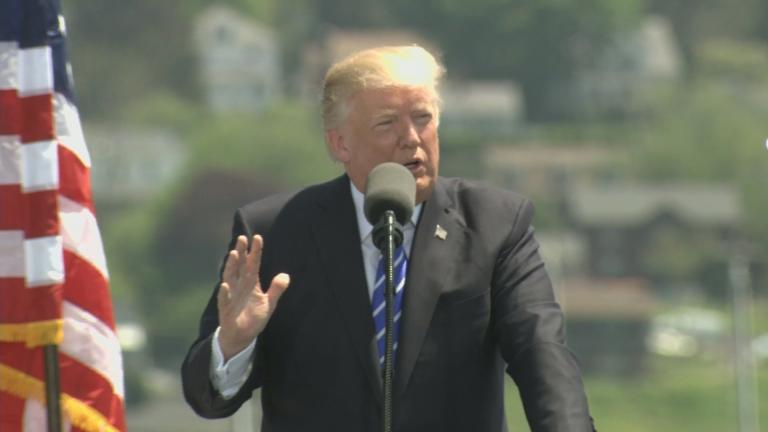 Obstruction of Justice? Former Federal Prosecutors Weigh In On Trump
May 17: A memo written in February by former FBI Director James Comey raises new questions about the presidency of Donald Trump. Two former assistant U.S. attorneys join us in discussion.
---