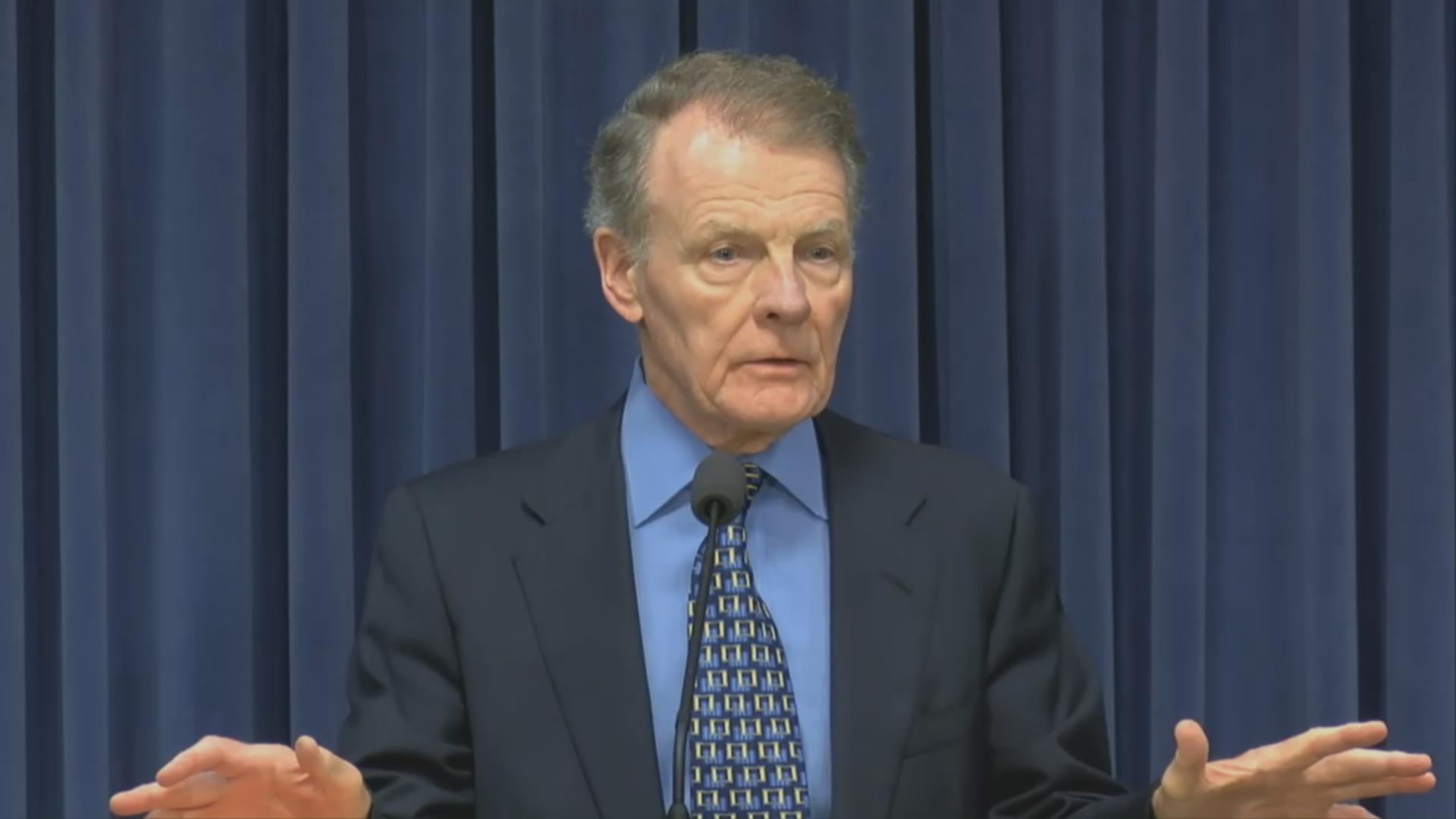 House Speaker Michael Madigan talks about education funding on Aug. 16, 2017. "We're not going to walk away from Senate Bill 1," he said.
A marathon private session between Illinois' top legislative leaders was evidently productive enough that House Speaker Michael Madigan is canceling the chamber's expected vote on a contentious education funding plan Wednesday as talks continue. 
Madigan said in a statement Tuesday evening that he was canceling the House's scheduled session "in light of the progress made today by the four leaders."
The state has already delayed sending money owed to Illinois' 852 school districts and stands to continue to do so, because a provision in this year's budget makes education funding contingent on passage of a new law that will use an "evidence-based" formula to distribute aid. 
Democrats approved a measure, Senate Bill 1, that would satisfy that requirement, but Gov. Bruce Rauner used his amendatory veto power to rewrite it. Earlier this month in the Senate, Democrats and a single Republican, Sen. Sam McCann of Plainview, rejected Rauner's plan.  
A supermajority of House members—at least four Republicans to side with the chamber's 67 Democrats to meet that 71-vote threshold—must also override the veto in order for the original bill to become law.  
If not, both the legislature's and the governor's versions die and lawmakers must start from scratch. 
The House had been expected to try to override the governor Wednesday; a "Fix the Formula" coalition of education advocacy groups have a rally planned in support of that effort.  
But Senate Republican Leader designee Bill Brady of Bloomington said he and House Minority Leader Jim Durkin of Western Springs asked Madigan to call off that vote as a sign of good faith, following statehouse meetings that ran from 1:30 p.m. to 6:30 p.m.
"We went through a lot of issues, down to the minutiae and to me that is positive and shows that there is a willingness to bring this to a negotiated settlement," Durkin said. "That, I would say, is the collective goal of each one of the leaders and including the governor. We want to make sure that we can get the best public education system through the state of Illinois. That ensures that children in Chicago all the way down to southern Illinois are going to get the quality education. One that is going to be funded better than any time in the history of the state of Illinois."
Rauner, who frequently publicly accuses Madigan of corrupt dealings, was not part of the talks.
But Durkin says he and Brady are in "constant communication with the governor over this issue and we will continue to do that, because we want to be able to have a bill presented to him that he will sign with enthusiasm."
At least a dozen Republicans broke ranks from the governor, and recently helped Democrats to pass a spending plan and income tax increase. None of those GOP legislators, however, have committed to helping to override the governor on Senate Bill 1—a dynamic that could force both sides to work out a deal.
The issues are multifold, and touch on everything from Democrats' demand that the state treat Chicago Public Schools like every other district by paying for CPS teachers' pensions, to Republicans calls for streamlining the list of mandates local schools are forced by the state to follow. Negotiations are also reportedly fixated on the potential creation of a $100 million private school scholarship fund, whose donors would receive state tax credits. 
Illinois' heavy reliance on local property taxes means that there is a vast disparity between school districts; the overall aim of the legislation is to increase state funding for poorer schools, to bring them to a level of "equity and adequacy."
Madigan said in a statement that he is "hopeful we can finish our negotiations shortly to ensure schools around the state can receive the money needed to operate schools throughout this school year."
If no compromise is reached by the end of the week, Madigan said the House will convene to take an override vote next week.
Follow Amanda Vinicky on Twitter: @AmandaVinicky
---
Related stories: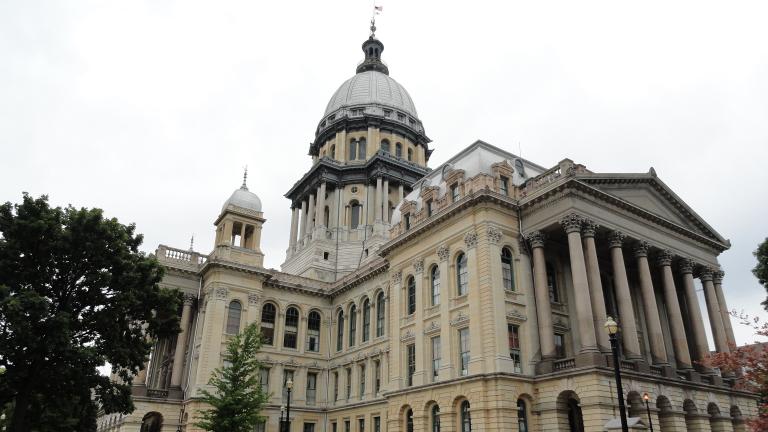 Legislators Condemn Rauner's Reaction to Political Cartoon
Aug. 22: Top legislators spent hours Monday working on an education funding package, and reaction to a political cartoon is still simmering.
---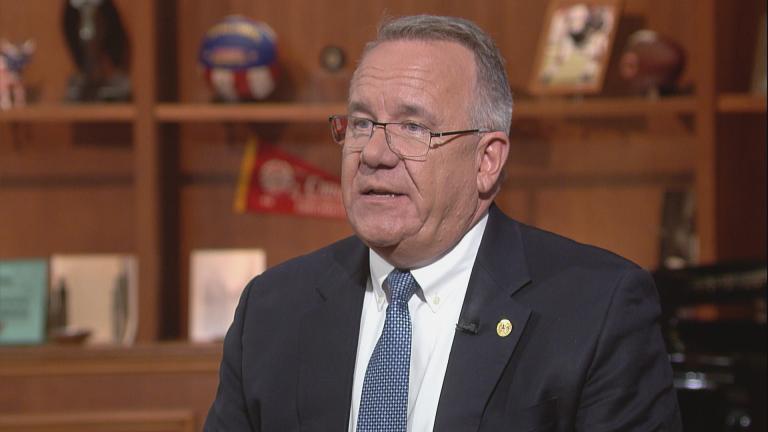 State Rep. Steven Andersson to Step Down
Aug. 17: The Republican legislator who was instrumental to the passage of Illinois' first budget in more than two years is leaving state politics. Find out why.
---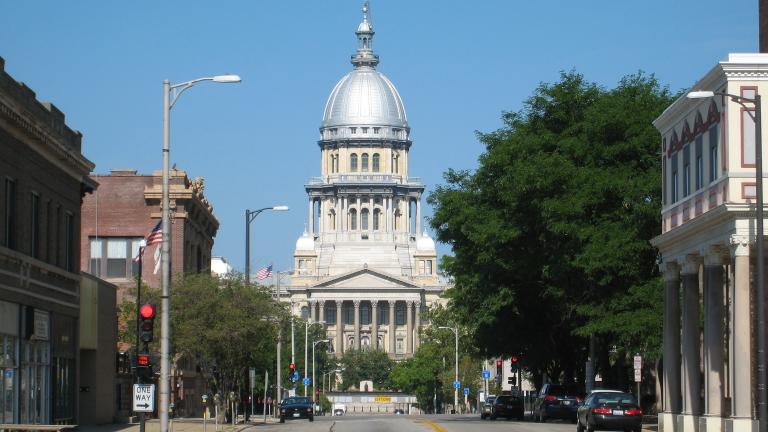 Rauner, Republicans Denounce Trump
Aug. 16: Republicans meet at the Illinois State Fair while the House convenes to hammer out a compromise on school funding.
---