Neo-Nazi and white supremacist groups, along with counterprotesters, gathered earlier this month in Charlottesville, Virginia.
Deadly protests in Charlottesville, Virginia, in which a 32-year-old woman was fatally struck by a car that drove into a crowd of counterprotesters on Aug. 12, has sparked a national discussion that quickly zeroed in on a Chicago-based group called Life After Hate.
The organization, which is known as one of the few groups in the U.S. dedicated to helping people leave white supremacist groups, was created by former far-right extremists, including former neo-Nazi Christian Picciolini, who appeared Monday on Chicago Tonight to discuss the violence in Charlottesville and his eight-year history as part of a hate group. 
During the final days of the Obama administration, Life After Hate was awarded $400,000 as part of a federal grant program to counter violent extremism. Following the violence in Charlottesville, a number of media outlets, including the New York Times, Washington Post and Huffington Post, reported that of 31 counter-extremism grants awarded by the Obama administration, the grant to Life After Hate was the only one focused exclusively on neo-Nazis and other white supremacist groups.
But that is not true, according to the grant application submitted by the organization to the Department of Homeland Security last year, which shows the group planned to use the funding to identify individuals considered at risk of both far-right and Jihadist extremism. Picciolini confirmed the group's plans.
Working with groups such as Washington, D.C.-based Muflehun, which promotes programs to fight Islamic extremism, and Moonshot CVE, a British counter-extremist data firm, Life After Hate said it would identify five "far-right cases" and five "Jihadist cases" for "ongoing one-to-one intervention, support and related activities" from a pool of at least 200 candidates, according to the 18-page grant application reviewed by Chicago Tonight.
"This shows that the narrative that's been in the press for the last six months – that the Obama administration had a broadly targeted [counter-extremism] program that targeted white supremacists – isn't true," said Michael German, a former FBI agent who spent time undercover with neo-Nazi and white supremacist groups. German is a critic of current U.S. counter-extremism efforts initiated by the Obama administration in 2011.
Despite a reported increase last year in the number of neo-Nazi and white nationalist hate groups, DHS in June revoked Life After Hate's $400,000 grant. The decision has been held up as further evidence of President Donald Trump's reluctance to confront white supremacists, unlike his repeated promises to defeat what he has called "radical Islamic terrorism."
The grant application — and its mention of Jihadist counter-extremism plans — does not help explain why the Trump administration withdrew the group's funding.
"I wish I had a good answer for you," Picciolini said Monday on "Chicago Tonight" about the revoked funding. "We weren't given an explanation."
The Times, citing a former government official with knowledge of the grant, reported that it was revoked in response to Twitter posts critical of Trump by Picciolini. 
Every day that passes w/ @realDonaldTrump in office will take America 100 yrs to repair. How do you exfiltrate once you've been infiltrated?

— Christian Picciolini (@cpicciolini) May 17, 2017
He's seriously mentally ill. This is both hilarious and deeply disturbing. https://t.co/poSkrOLdEI

— Christian Picciolini (@cpicciolini) April 16, 2017
Life After Hate had been considered an exception by civil rights advocates and others who are critical of U.S. anti-extremism programs, which they say cast unwarranted suspicion on certain groups, particularly Muslims. Until recently, Life After Hate stood out because it worked only with those who self-identified as extremists, rather than searching for potential ones, said Nicole Nguyen, an assistant professor at the University of Illinois at Chicago's College of Education who studies counter-extremism efforts.
"Life After Hate has always said, 'We're different from these other [counter-extremism] practices. We only talk to people who identify as violent extremists,'" Nguyen said.
The program outlined in the group's grant application would seem to indicate a shift in strategy for reaching extremists.
"Not a shift, rather an expansion," said Picciolini in an email, "adding proactive [measures] instead of solely reactive."
Asked if the group planned to counter Islamist extremists despite not receiving the DHS grant, Picciolini said: "Moonshot CVE and Muflehun are trusted partners of Life After Hate and we will continue to work with them in various capacities, though I cannot speak specifically [on] if or when we may work on the project that was attached to the grant."
Former FBI agent Michael German (Brennan Center for Justice) The former FBI agent German, now a fellow in the Brennan Center for Justice's Liberty and National Security Program at New York University Law School, said existing efforts not only overlook white supremacists but also rely on risk factors based in "junk science" to identify potential extremists.
German and other critics also argue that existing counter-extremism programs have not been shown to prevent crime, and that they are based on debunked theories that falsely link political or religious views to a propensity for violence.
A report published in April by the Government Accountability Office found that "the federal government does not have a cohesive strategy for assessing" its counter-extremism efforts. GAO also said "it was not able to determine if the United States is better off today than it was in 2011" as a result of the efforts.
"They are attempting to identify a pool of pre-terrorists," German said about groups participating in the U.S. counter-extremism program. "That is a highly problematic premise because what we know from decades of empirical research is there is no profile, there is no pattern, there are no indicators that are reliable."
Picciolini says he respectfully disagrees with German's assessment.
"As formers, we understand very well what risk factors are at play in radicalization," Picciolini said, using a term for ex-extremists. "We have the shared knowledge of hundreds of former extremists that overwhelmingly show that unresolved trauma of various degrees and types, along with a feeling of marginalization and a misdirected search for identity, community, and purpose, are large factors in young people becoming radicalized into the various extremist movements."
With the funding that was revoked by the Trump administration, Life After Hate had planned to partner with Moonshot CVE to "automate the process of identifying individuals at risk of radicalization, anywhere in the country, and assign each user a risk score," according to the group's grant application.
The project would develop "a series of online identifiers (including keywords, links, images and groups) to build a database of US-specific far-right and Jihadist extremist risk factors online."
Once verified by a human analyst, those deemed at risk would be contacted by staff at Life After Hate and Muflehun, "who can message them directly to intervene, engage in dialogue with the insight of local atmospherics, and, ultimately, change their minds," according to the application.
German said the group's plan was the first he had heard of claiming to automate the process of identifying potential extremists.
Instead, counter-extremism programs should focus on individuals who have committed acts of violence or are already engaged in planning specific acts, he said.
"I can assume they're all very well intentioned," German said of Life After Hate. "We're looking for terrorists, but we're looking in the wrong places."
Contact Alex Ruppenthal: @arupp | [email protected] | (773) 509-5623
---
Related stories: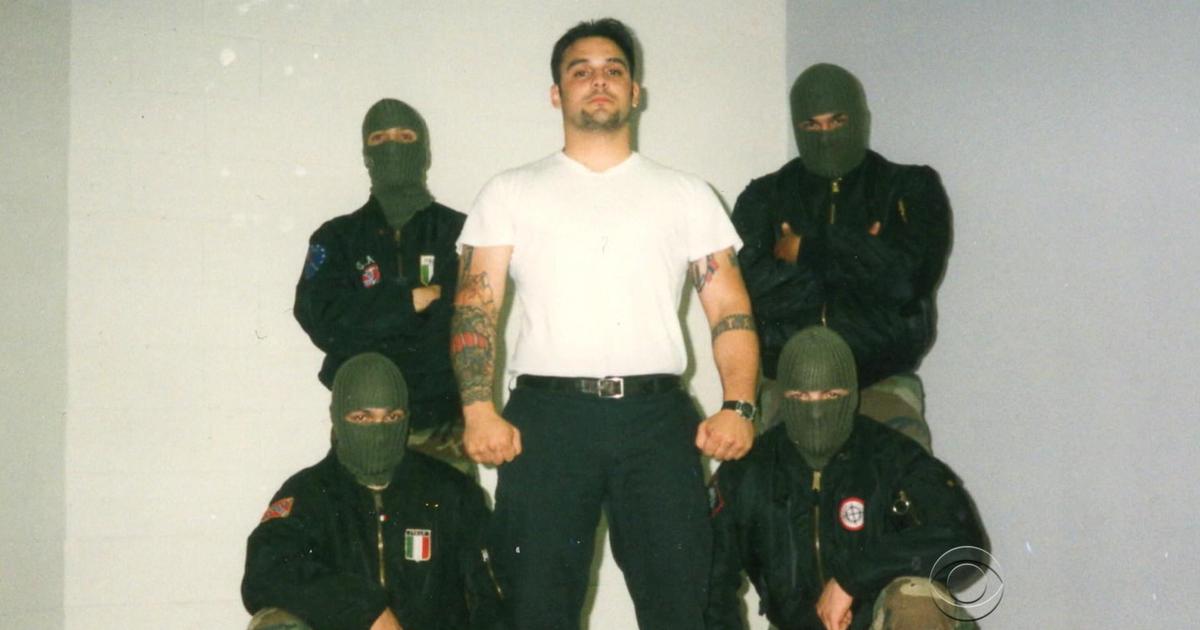 Former Neo-Nazi on White Supremacy: 'It's Terrorism'
Aug. 21: "Until the government starts to call it what it is – and that's terrorism – I'm not sure the point will fully come across as to how dangerous of a problem this is," said Christian Picciolini, a former neo-Nazi, of far-right extremism.
---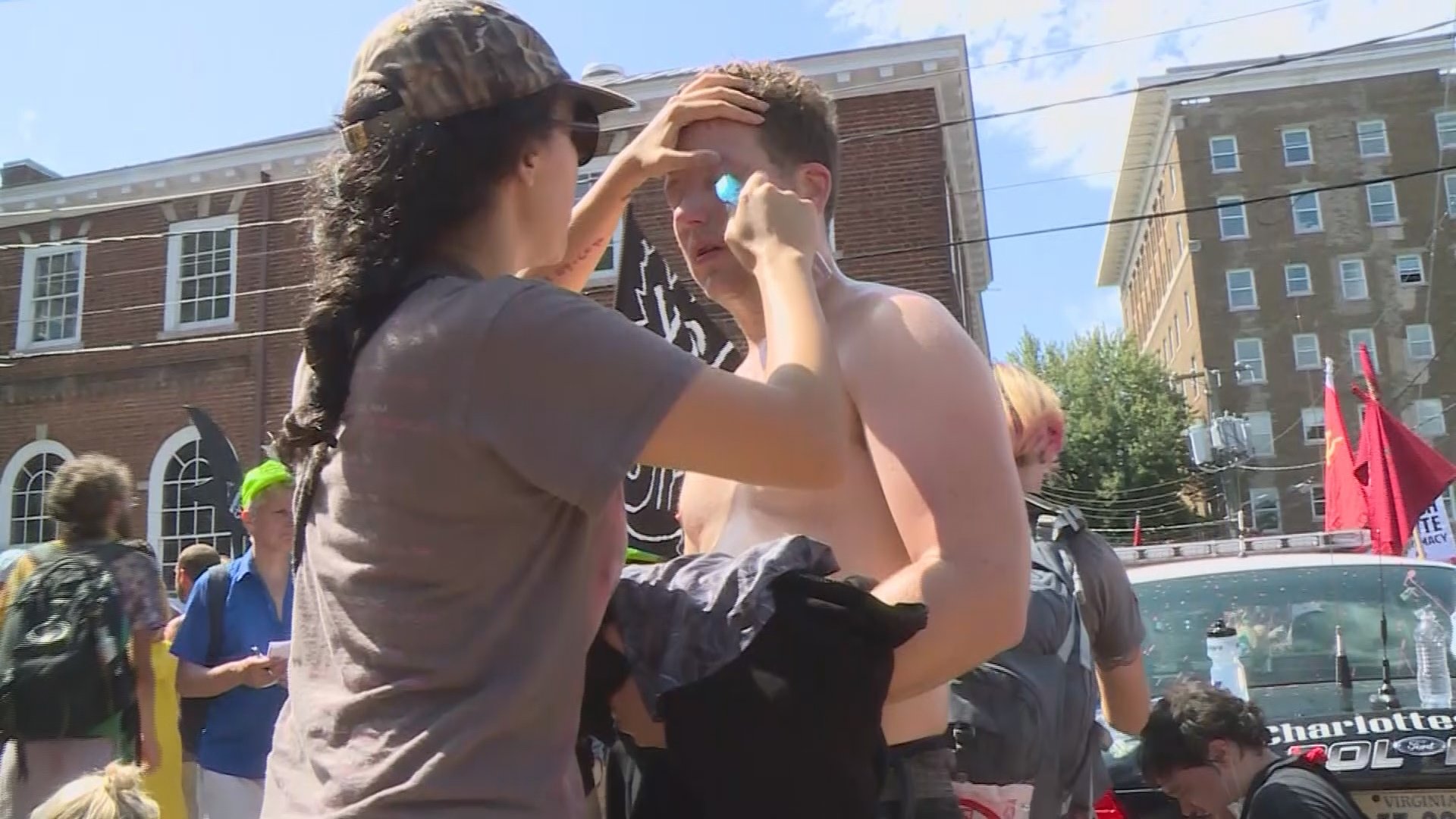 Examining Charlottesville and the Culture of Hate
Aug. 15: A look at domestic terrorism and hate groups following the violence in Charlottesville, Virginia, last weekend.
---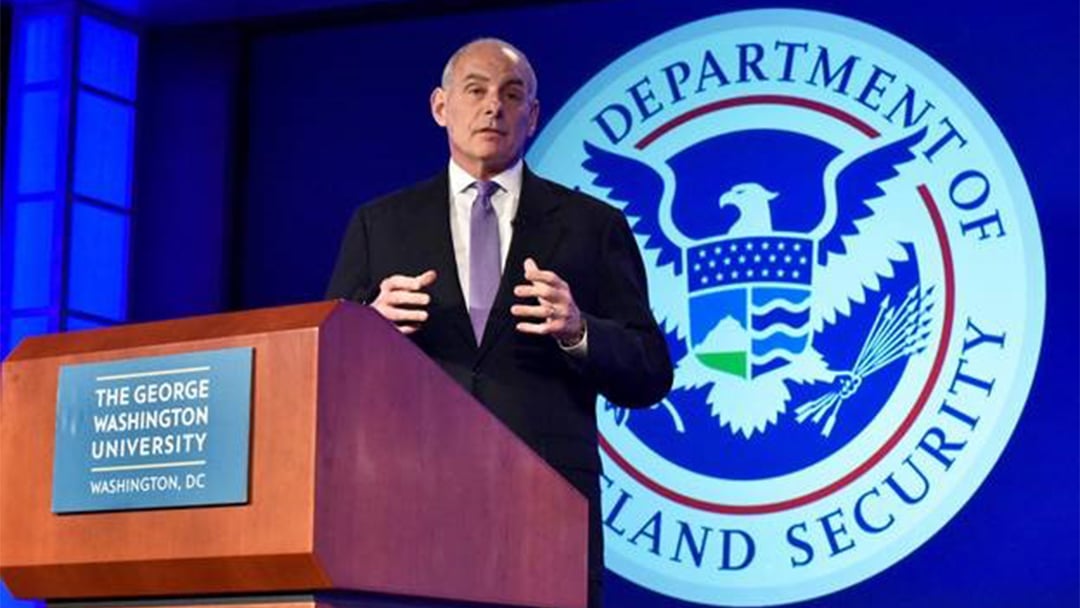 DHS Approves Illinois Grant to 'Off-Ramp' Potential Extremists
June 30: A new Illinois program aims to educate the public on how to identify individuals at risk of radicalization, a strategy critics say unfairly targets Muslims.
---