Hate and intolerance were on full display last weekend during a gathering of neo-Nazi and white nationalist groups in Charlottesville, Virginia, that turned deadly.
Several violent clashes between white supremacists and counterprotesters took place at the event, billed as a "Unite the Right" rally to protest the removal of Confederate statues in public places.
The violence peaked Saturday afternoon when a car crashed into a crowd of counterprotesters, killing a 32-year-old woman and injuring dozens of people.
Police say the driver of that car was 20-year-old James Fields, who is now in custody and charged with second-degree murder. A photographer from the New York Daily News reportedly captured Fields demonstrating with the hate group Vanguard America hours before the attack.
After receiving criticism for not condemning hate groups sharply enough in the wake of the rally, President Donald Trump doubled down on Tuesday by claiming violence stemmed not only from the alt-right groups, but the "alt-left" as well.
"You had a group on one side that was bad and you had a group on the other side that was also very violent," Trump said. "And nobody wants to say that, but I'll say it right now: You had a group on the other side that came charging in without a permit and they were very, very violent."
Democratic U.S. Rep. Mike Quigley of Illinois was among the local politicians critical of Trump's response to the violent protests.
There are currently 32 hate groups in Illinois, according to the Southern Poverty Law Center's Hate Map. The nonprofit lists ideologies that range from neo-Nazi to anti-LGBT to black separatist.
RELATED: Is Hate on the Rise in America?
The Anti-Defamation League claims last weekend's hate group gathering was the largest of its kind in at least a decade.
Lonnie Nasatir, the Anti-Defamation League's regional director, believes the turnout was due to the effect of propagandizing and recruiting via social media as well as the political climate set during last year's presidential election.
"They feel very much emboldened and feeling like they have a place in public discourse now, when they didn't for a long time in this country," Nasatir said. "As a result, they're taking advantage of it and feeling like they're being listened to."
Nasatir joins host Phil Ponce to discuss hate groups following the violent rallies in Charlottesville. 
---
Related stories: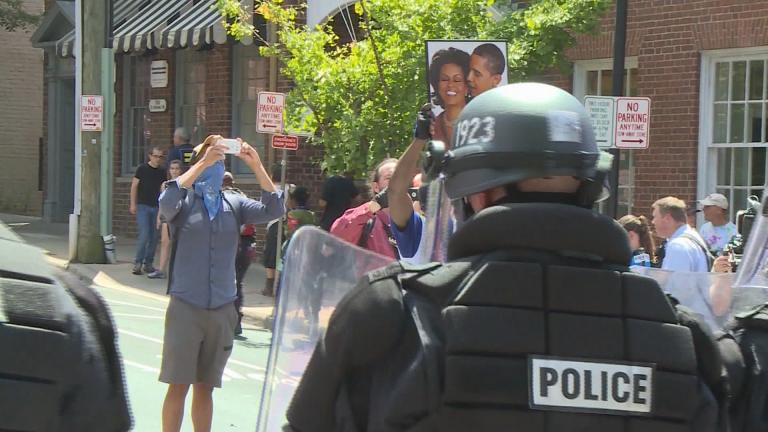 Emanuel: Neo-Nazis 'Think They Have a Friend in the Oval Office'
Aug. 14: The violent confrontation between white supremacists groups and protesters has sparked nationwide outrage and condemnation. How some local politicians are responding.
---
DHS Approves Illinois Grant to 'Off-Ramp' Potential Extremists
June 30: A new Illinois program aims to educate the public on how to identify individuals at risk of radicalization, a strategy critics say unfairly targets Muslims.
---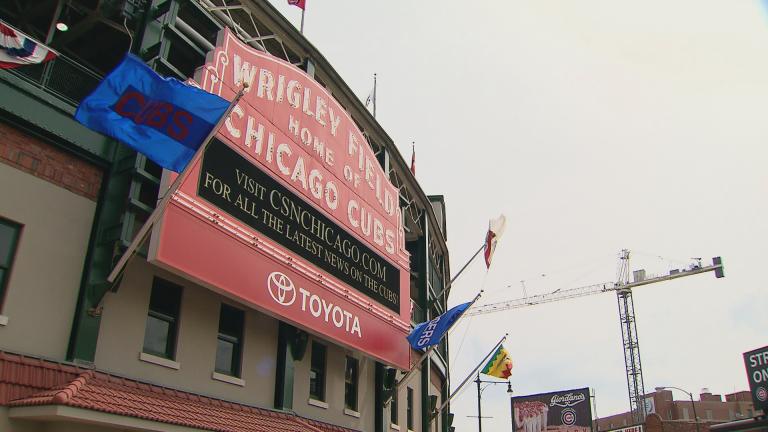 Eyes on Security at Wrigley Field, Other Potential Chicago Targets
June 7: Recent terror attacks in Manchester and London have cities with high-profile public targets eyeing their security for potential vulnerabilities.
---