I knew we had to get to the front of the barge.
Cameraman Tom Siegel and I had been riding all day on the tugboat "Kimberly Selvick." We interviewed Captain Larry Van Dusen and filmed as he and his two-man crew did the challenging and skilled work of moving barges on the Calumet River. 
One thing we learned was that when a barge is attached to the tug and moving down the river, one deckhand rides at the front of the barge to offer the captain an extra set of eyes.  As they pass other barges or bridges, deckhand Bill Hruska radios the caption. "Fifteen wide," he might say, then "ten" and "five" to help the captain know distance from the barge to an obstacle.
We heard Hruska radio the information to the captain, but if we wanted to film him doing that part of his job, we had to make the long walk ourselves – roughly 200 feet as the barge moved down the river. We'd seen the deckhands do it. The ledge was narrow, but they seemed to walk comfortably. And we were wearing life vests, after all.
So we ventured out. The only thing to hold on to was the top of the empty, coal-dust-covered barge. Luckily, Siegel had brought a camera much smaller and lighter than the typical Chicago Tonight news camera. But still, this was not the kind of casual stroll we'd seen the deckhands making all day. We moved slowly and got filthy, but we made it to the front and got the shot.
We also got to see the remarkable view back at the tugboat's pilot house, peering over the massive, empty barge. 
Spending the day with a tugboat crew was a remarkable experience. Adding a little fear and coal dust only made it more memorable.  
---
Related stories: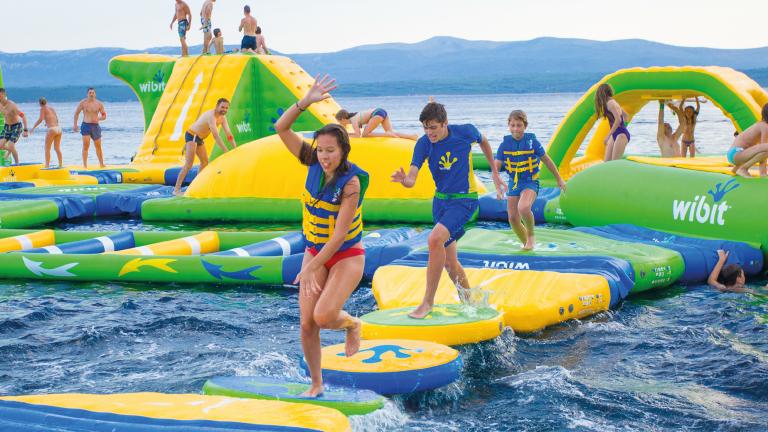 Lake Michigan's First Floating Water Park to Open in Mid-June
May 26: Officials in Whiting, Indiana, think their city is about to become a whole lot more popular.
---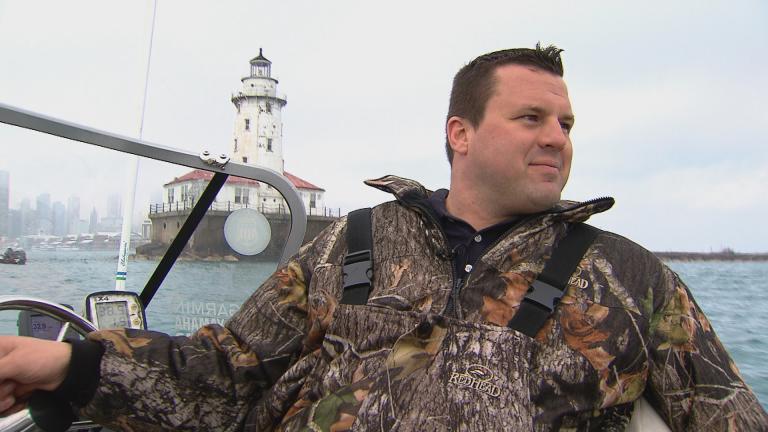 Lakefront Fishing a Break from 'Hustle and Bustle' of City
Feb. 22: In the depths of a Chicago winter – and especially when there's a winter heat wave – sometimes you just have to get outside. But what if you're not one for skiing or skating? We decided to go fish.
---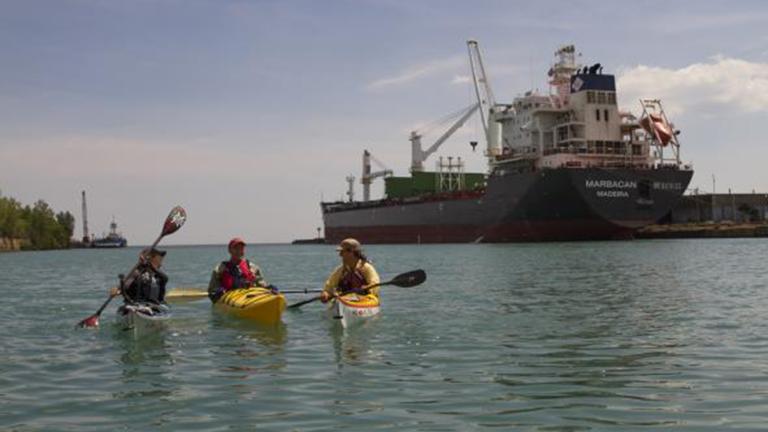 Chicago's Other River: Exploring the Calumet by Kayak
Aug. 6, 2015: the city is embracing its river like never before. But what about that other hard working river, the Calumet, on the Southeast Side? Jay Shefsky explores the area with a couple of local kayakers.
---