In the depths of a Chicago winter – and especially when there's a winter heat wave – sometimes you just have to get outside. 
But what if you're not one for skiing or skating? We decided to go fish.
As gorgeous and downright summery as the weather has been lately, Lake Michigan still clocked in Wednesday at a frigid 37 degrees.
So you probably don't want to tip your toes in the water, but you can go ahead and cast a fishing line in it. Just as fisherman like Schiller Park resident Tim Frey – aka "Captain Tim" – does.
No matter the weather.
"I like to fish for the salmon and trout but there's a lot of other species: perch, carp, catfish, everything like that. The fishing's still good this time of year," he said.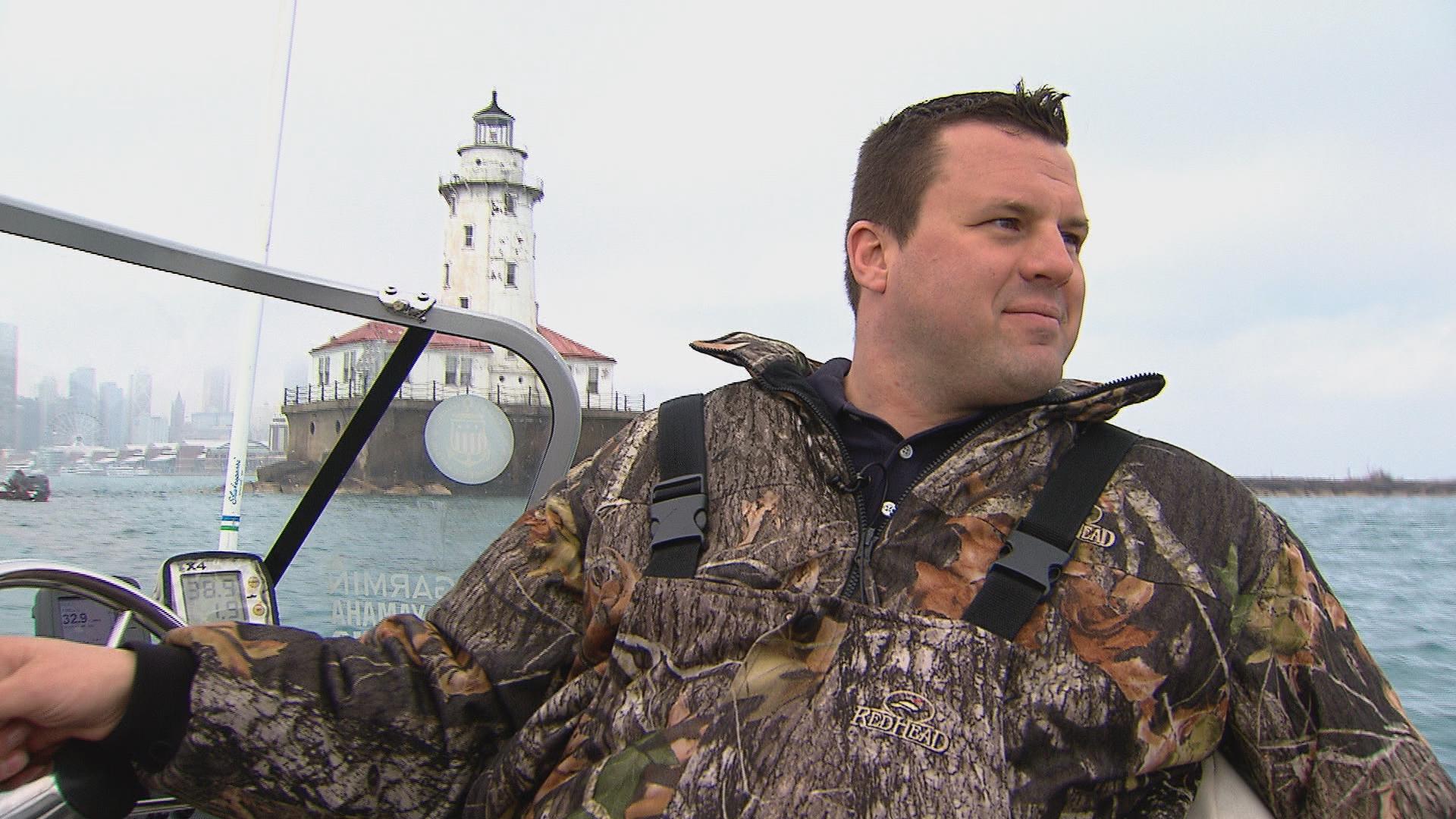 Tim Frey – aka "Captain Tim"
Frey captains charter boats in the summer, but in the winter takes out a smaller fishing-skiing power boat named Research. That's borne of necessity: boats can't overnight in the harbor over the winter.
He says there is some danger to cold-weather fishing. Namely, you really, really don't want to fall in.
"We go out here and there's icebergs floating past us, and we're still fishing. … You've got to dress for it. It's Chicago," said Frey.
More on this story
Here's some helpful information if you do fish in Lake Michigan (in the winter or any other season):
The Illinois Department of Public Health has an advisory map that shows what fish are safe to eat based on the waters they were caught in.
Get information here about Captain Tim Frey's boating tours.
---
Related stories: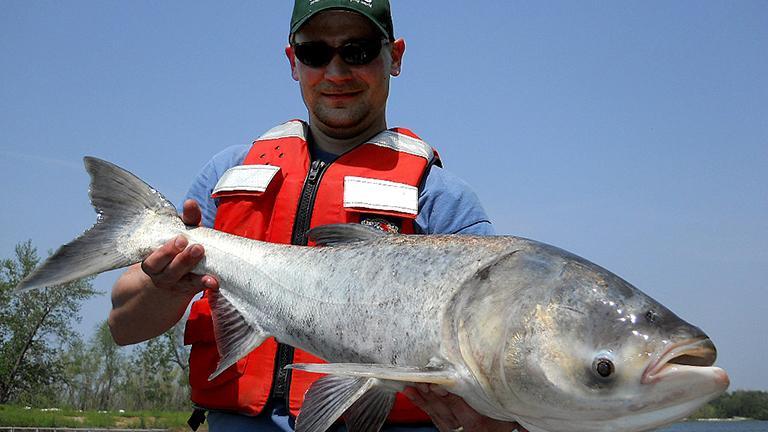 Study: Carbon Dioxide Could Keep Asian Carp out of Great Lakes
June 15, 2016: A process similar to making soda water may be an effective strategy in warding off an Asian carp invasion that's threatening the health of the Great Lakes, including Lake Michigan.
---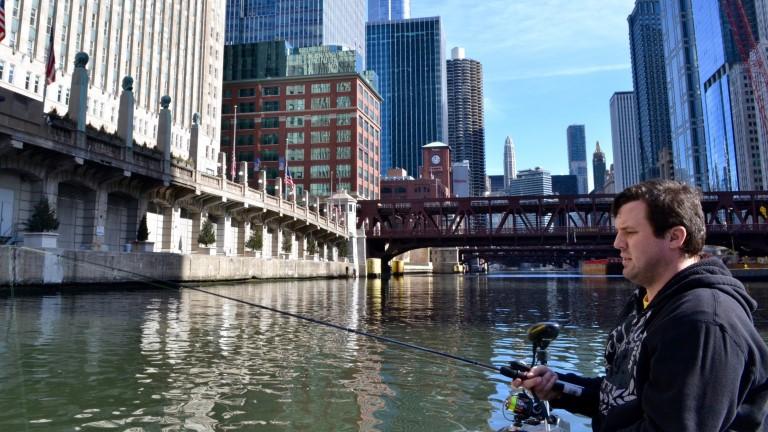 Fishing on the Chicago River
Feb. 25, 2016: The Chicago River is far from America's cleanest waterway. But a few anglers are trying their luck as its ecosystem improves. Captain Tim Frey took us for a winter fishing trip on the river.
---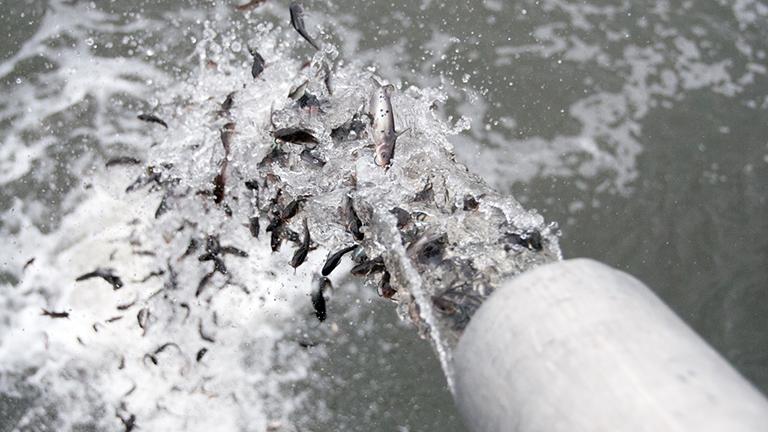 Why Catfish Are the Future for Cleaner Chicago Water
Jan. 19, 2016: Two organizations have joined forces to release nearly 200,000 fish into the Chicago and Calumet waterways over the past two years. Learn more.
---