The video cannot be displayed.
A plan that aims to allow swimming in Chicago's waterways in less than 15 years was unveiled Wednesday by the city and partnering nonprofits.
The initiative, called Our Great Rivers, lays out specific goals between now and 2040 to improve the environment, infrastructure and economic potential of the Chicago, Calumet and Des Plaines rivers.
The goals range from feasible to idealistic: CTA train announcements that signal river crossings are simple; making the three rivers pollution- and odor-free by 2040 is no doubt more difficult to achieve.
In its current form, the plan is primarily a blueprint, according Josh Ellis, program director of the nonprofit Metropolitan Planning Council. Ellis is leading the project and the MPC spearheaded it, in collaboration with city government, environmental nonprofit Friends of the Chicago River and other partners.
"We wanted to unify our activities, motivate investment and stewardship and inform future decision-making about the rivers and riverfronts," Ellis said.
A few of the projects are already underway, including efforts by the Metropolitan Water Reclamation District to deodorize the Collateral Channel, a quarter-mile slip off of the Chicago Sanitary and Ship Canal in the Little Village neighborhood. But most of the goals are still theoretical, such as turning landfills and abandoned railroads along the Chicago and Calumet rivers into natural wetland habitats.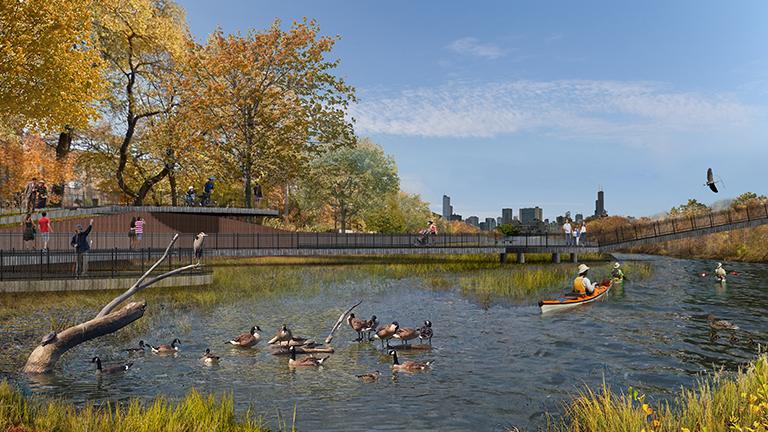 A rendering shows a wetland park and natural playground on the north branch of the Chicago River. The plan is part of the new Our Great Rivers project announced Wednesday. (Metropolitan Planning Council)
The success of the project hinges heavily on the separate Deep Tunnel Project, which is slated for completion by 2029. Funding for that plan is already set aside, but revenue for many of the projects within Our Great Rivers is unknown – as is who or what body will coordinate and direct the project in years to come. Ellis said those determinations will be made by the end of 2017.
---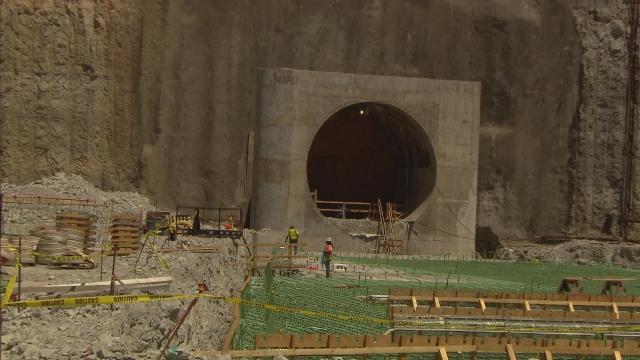 Read: Thinking Big About Sewage: Inside the Deep Tunnel Project
---
For advice on funding and management plans, the project's organizers interviewed leaders from 10 U.S. cities that have implemented similar river and riverfront projects. Ellis said they'll be looking into several "structures for government coordination around investment," but noted they don't plan on putting the economic onus squarely on the backs of taxpayers.
Some of that revenue may come in the form of tax relief incentives for property owners that invest in riverfront development.
"So you might not pay state sales taxes on construction materials if you're developing in this particular redevelopment zone along the river," Ellis said.
At Wednesday's announcement of the plan, Mayor Rahm Emanuel contemplated a future where Chicago's rivers bustled with activity.
"When you get to a columnist writing that it's getting too crowded on the river from people's recreation, that's a high-class problem," Emanuel said.
As for safely swimming in the three rivers by 2030? Ellis believes it's possible if the Deep Tunnel Project is completed on time, which would greatly limit the amount of raw sewage dumped into the waterways during heavy storms. It'll also take a little faith from anyone considering a dip in the water.
"There has to also be a willingness to believe it's possible by potential swimmers," Ellis said. "We got 14 years. I think it's definitely feasible."
Read the report online outlining the plan's goals for 2020, 2030 and 2040.
Follow Evan Garcia on Twitter: @EvanRGarcia
---
Related stories: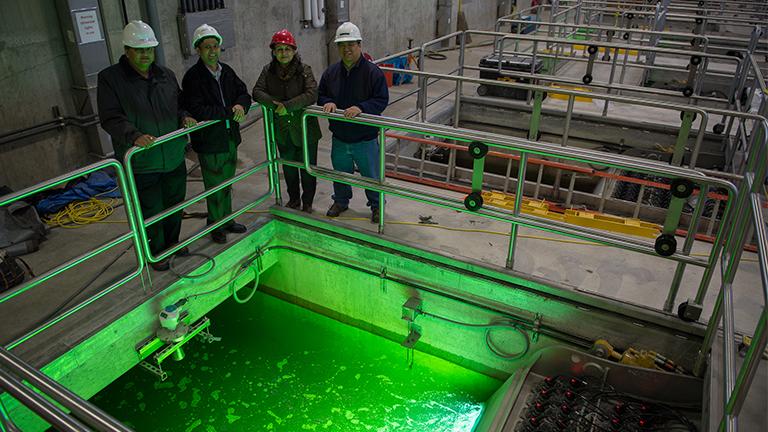 World's Largest Ultraviolet Disinfection Facility Tackles Chicago River
March 23: The notoriously polluted Chicago River is about to get cleaner with disinfection technology at a Skokie water treatment facility.
---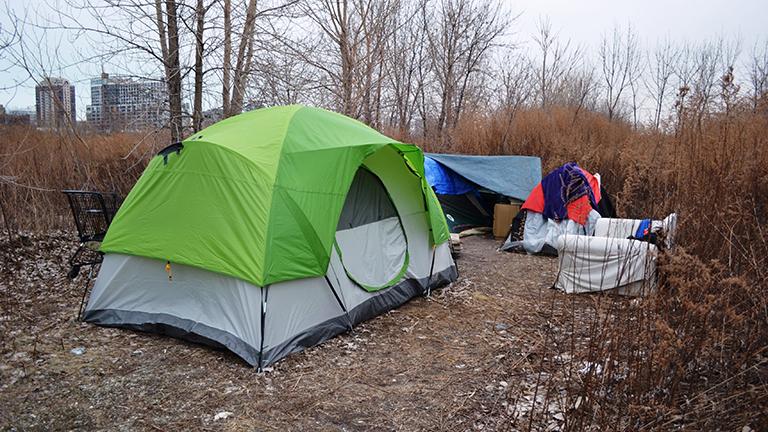 Exploring a Tent City Along the Chicago River
February 9: After reading about people living in tents on a large plot of abandoned property along the Chicago River, I grabbed my camera and set out for the South Loop to investigate.
---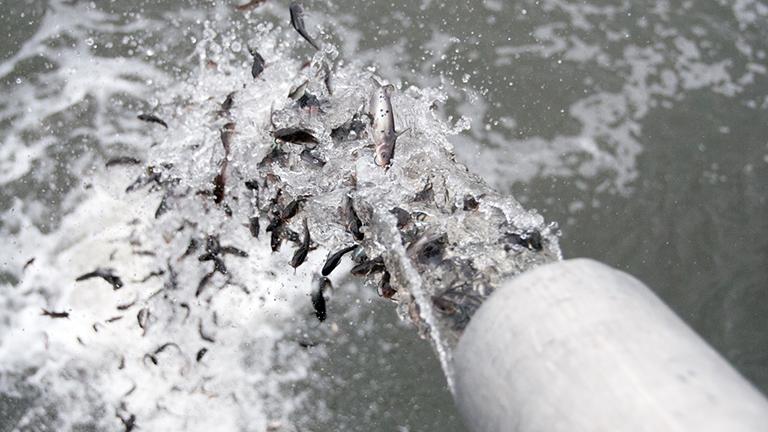 Why Catfish Are the Future for Cleaner Chicago Water
January 19: Two organizations have joined forces to release nearly 200,000 fish into the Chicago and Calumet waterways over the past two years.
---