Like an old Western movie, Gov. Bruce Rauner demanded that the school spending bill, SB1, be sent to him by high noon Monday.
"There's nothing to discuss, there's nothing to discuss unless that bill is on my desk," Rauner said at a press conference Monday morning.
But Democratic lawmakers didn't blink – or send the bill to the governor.
Rauner responded by calling lawmakers to Springfield Wednesday for a special session.
The governor has vowed to veto parts of the school bill if he ever gets it. So why haven't Democrats sent it to him? 
"I'm holding the bill before sending it to the governor hoping he'll have a clear mind and not retaliatory actions," said Democratic State Sen. Donne Trotter, who's the assistant majority leader in the Senate and responsible for keeping the bill from Rauner.
But with nothing to vote on, what exactly will be accomplished at the capitol?
"I expect to do nothing," said Republican State Rep. Steve Andersson. "We don't have a bill. The Senate's holding it. My hope is that they release it."
Andersson was the GOP's floor leader in the House until he voted to override Rauner's veto of the budget bill. He was asked to step down from his post after his vote.
But don't expect Andersson to break with the governor over SB1. He's a firm "no" vote as the bill stands now.
Another coalition could evolve to override an SB1 veto, but Andersson thinks the first step is talking.
"Both sides just need to get into the room and compromise," he said. "We're talking about $6.7 billion and we're arguing about $350 million? Let's get on with it."
Rauner has called a meeting Thursday to bring together both House and Senate GOP members to shore up support and to avoid Republican legislators from voting to override his veto again.  
On the show: Carol Marin interviews Andersson and Trotter on Tuesday.
---
Related stories: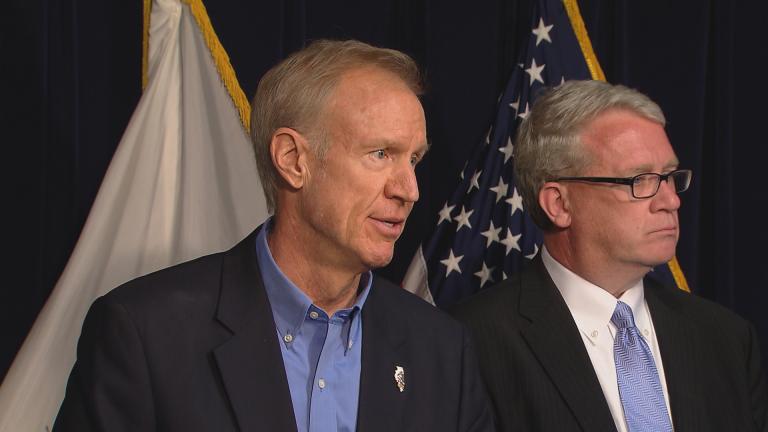 Rauner Calls Lawmakers Back to Capitol for Education Funding Battle
July 24: Lawmakers will have much to discuss during yet another special session, this time on education spending. Three Illinois teachers weigh in.
---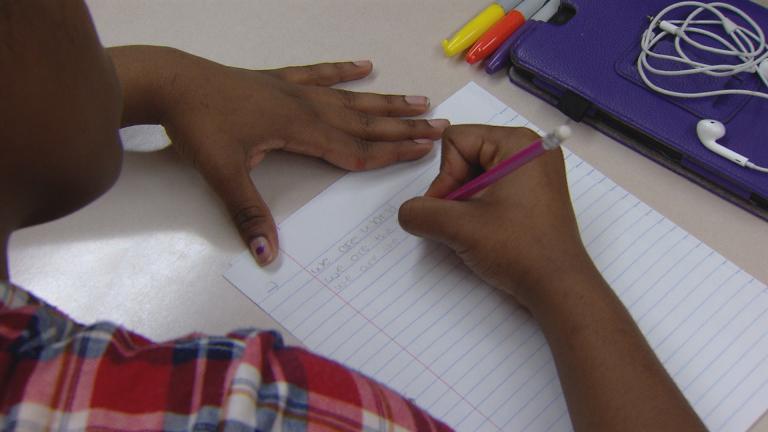 Education Funding Fight Could Prompt Special Session
July 21: Schools are caught in the crossfire between Democrats and Republican Gov. Bruce Rauner, who said Friday he'll call legislators back to Springfield if they don't release Senate Bill 1 to him by noon Monday.
---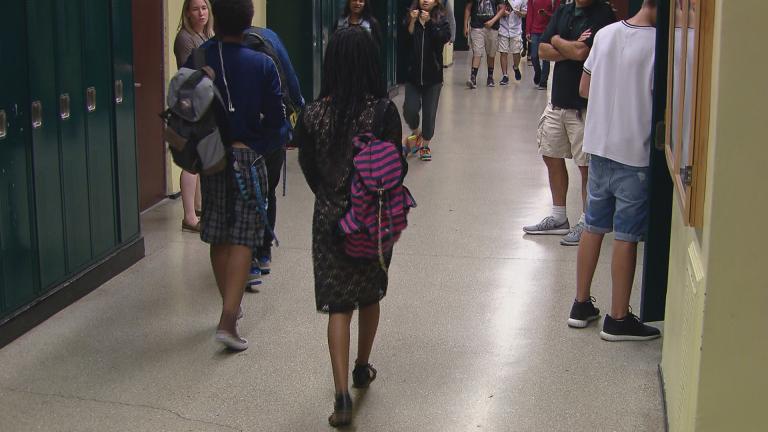 Enrollment Down, Per-Pupil Spending Inches Up in New CPS Budgets
July 20: Despite the fight in Springfield over education funding, Chicago Public Schools leaders say they will open to students in the fall—but with fewer students.
---