Despite the fight in Springfield over education funding, Chicago Public Schools leaders say they will open to students in the fall—but with fewer students.
The district on Thursday released budgets to principals, and while they are holding steady this year, enrollment is not. CPS CEO Forrest Claypool says the district is expecting about 8,000 fewer students this year.
The district has steadily been losing enrollment over the last 11 or 12 years. Ten years ago, enrollment was at about 420,000 students.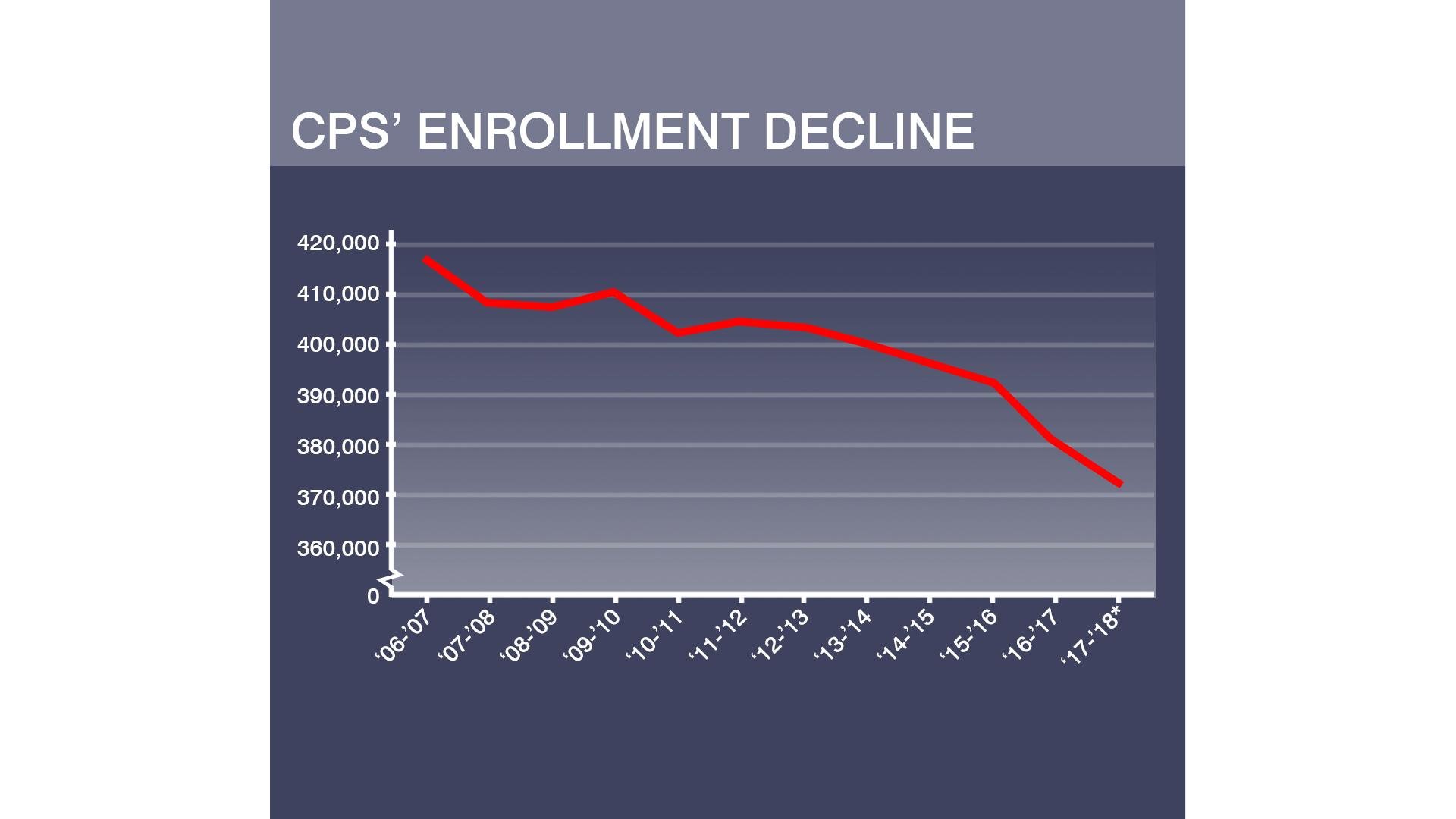 After a couple of major declines, it slowed down, but the district was still losing about a couple thousand students a year, until last year, when enrollment dropped by almost 11,000 students.
Claypool briefed reporters by phone Thursday, and said he blames the decline on broader trends.
"The state of Illinois as a whole has been declining in students statewide, and CPS is part of that trend. The birth rate here has been declining rapidly; and there's also been a continuing outmigration of families in certain parts of the city of Chicago," he said.
This projected decline means all district-run schools are getting a combined total of about $43 million less, leaving them with $2.2 billion.
This also means the district will receive fewer federal dollars—title one funds—for students in poverty.
Claypool says that's because districts nationwide are receiving less, but CPS's enrollment is down and it has fewer students in poverty, compared to previous years.
Some principals are saying the budgets are not as bad as they feared. That could be a reflection of the cuts they've felt over the last two years, and the fact that there's little left to trim.
The district is increasing its student-based budgeting amount by about 5 percent, to $4,290, up from $4,087. That's largely a reflection of salary increases in contracts, including the Chicago Teachers Union.
For some schools this just means they're holding the line.
"It's only going to be better if we can increase overall state funding and get to the point where we're at reasonable and fair funding for everyone," said Mary Beck of Senn High School. "But at this point, I think we've been so low, that any increase is just in the positive direction."
Read: CPS Making 'Major Changes' to Special Ed Funding
Also, there's been some concern about how late into the school year principals are receiving their budgets.
And what's more, they aren't able to start making hires until Aug. 8. the day after the district will present its full proposed budget for the school year.
Chicago Principals and Administrators Association President Troy LaRaviere says such a late budgeting process puts CPS at a disadvantage in hiring quality teachers and staff.
"The pool is smaller," said LaRaviere. "You might not get the best. Another danger is you might not get anyone at all. You might have to go without. You might have to start your school year without certain people in place. Critical positions, because your district waited until late summer to allow you to hire, waited till midsummer to give you a budget.
"And then we have to look at the reasoning behind all of this. Every year, they blame it on the state … it's about Springfield. And every year, whatever they project, never comes through. They base the budget on something that they never get."
Laraviere is referring to Senate Bill 1, the education spending bill.
Claypool says it's the only education spending bill passed by the General Assembly, but Gov. Bruce Rauner has promised to veto it.
The district says this budget is based on receiving $300 million additional dollars under that legislation, but it did the same the last two years: base a budget on Springfield funding that never came through, and ended up making cuts into the school year.
Either way, Claypool says the district will open and fight to remain open, despite this difficult position.
The first day of school is Sept. 5.
Follow Brandis Friedman on Twitter @BrandisFriedman
---
Related stories: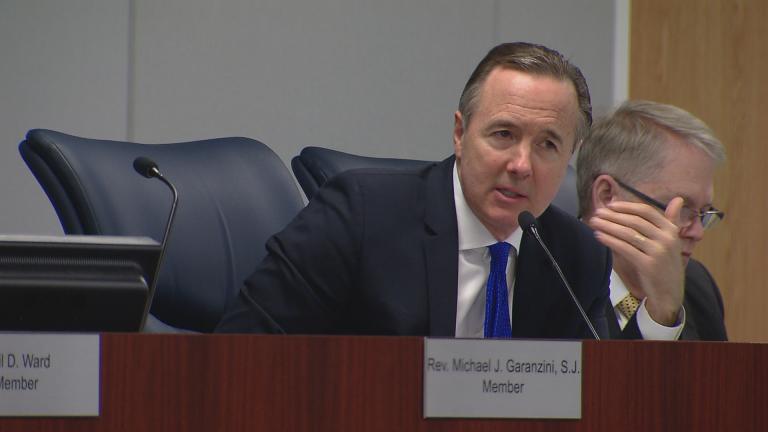 CPS Making 'Major Changes' to Special Ed Funding
July 20: Teachers and principals spent the past year criticizing the way Chicago Public Schools' handled special education funding. The district now says it's planning major changes in the new fiscal year.
---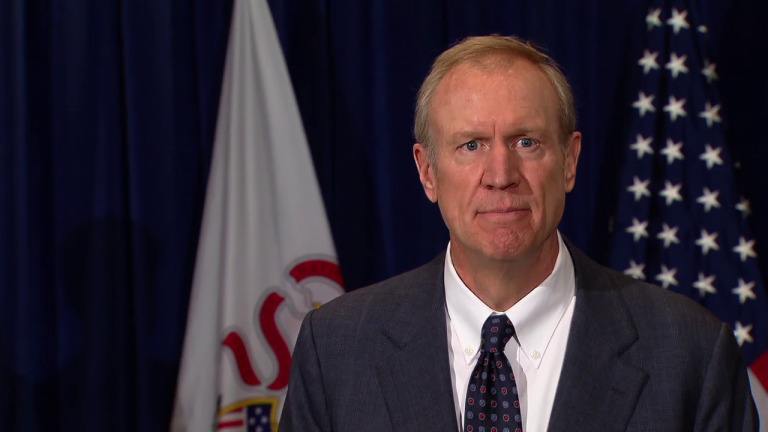 CPS: Rauner's SB1 Veto 'Exceeds the Power of the Governor'
July 17: As districts across the state face the possibility of a delayed start to the school year this fall, Gov. Bruce Rauner and Chicago Public Schools are squaring off over what to do with a potential fix for the state's broken education funding formula.
---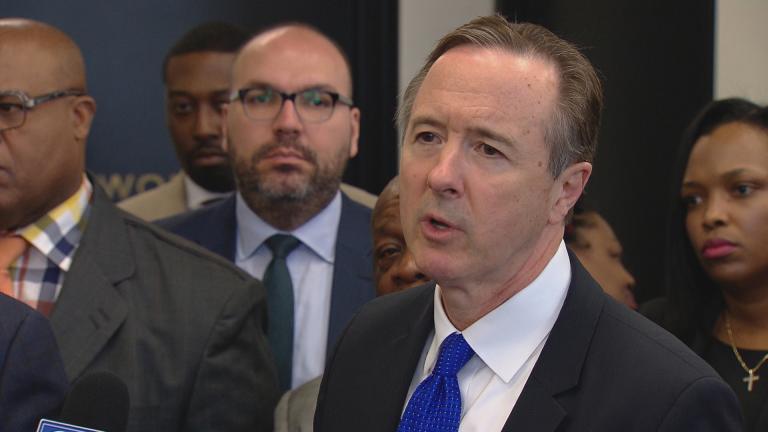 CPS Principals to Receive New School Budgets Next Week
July 14: In a letter sent Friday to principals, CPS officials admit the budget distribution process is taking place "later than anyone can remember." They put blame for the setback on Gov. Bruce Rauner.
---